Together, New Haven Activists and Leaders Strike Back Against Wage Theft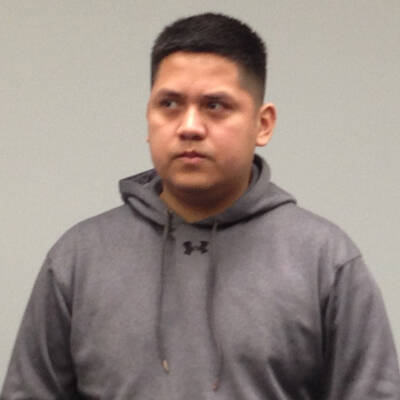 Last Wednes­day in New Haven, Conn., labor activists and work­ers joined police and gov­ern­ment lead­ers at a news con­fer­ence announc­ing their shared com­mit­ment to stop­ping employ­ers from steal­ing the earn­ings of their most­ly low-wage workers.
Wage theft — pay­ing employ­ees less than the min­i­mum wage or not pay­ing over­time when required by law — is wide­spread through­out the coun­try. A recent report by the Nation­al Employ­ment Law Project found a quar­ter of low-wage work­ers inter­viewed in sev­er­al cities had been paid less than the min­i­mum wage in the pre­vi­ous week; three-quar­ters had worked more than 40 hours a week with­out being paid overtime.
Too often, employ­ers found guilty of wage theft slip through the judi­cial sys­tem with lit­tle more than a slap on the wrist. But in New Haven, city offi­cials are tak­ing sig­nif­i­cant steps to pur­sue crim­i­nal charges against those who short­change their workers.
This week's press con­fer­ence was prompt­ed by the recent arrest of Chung Cho, own­er of the region­al deli chain Gourmet Heav­en. Cho faces 21 felony charges of vio­lat­ing wage pay­ment require­ments, 20 mis­de­meanor charges of defraud­ing alien work­ers of wages, and one felony count of first-degree lar­ce­ny for alleged­ly cheat­ing more than two dozen work­ers out of about $200,000 over sev­er­al years. In July 2013, a Gourmet Heav­en employ­ee filed a com­plaint with the state labor depart­ment; after an inves­ti­ga­tion, Cho agreed in Novem­ber 2013 to a set­tle­ment of $140,000 total.
Three months lat­er, Cho still hadn't paid up. In fact, work­ers claim he fired four employ­ees who spoke to a Depart­ment of Labor rep­re­sen­ta­tive, prompt­ing a sep­a­rate retal­i­a­tion inves­ti­ga­tion that is still under way. Final­ly, a labor depart­ment inves­ti­ga­tor got the state to issue an arrest war­rant, which the New Haven police served.
It was the first time local police have ever levied lar­ce­ny charges against employ­ers in cas­es such as this; labor advo­cates say author­i­ties had not made pros­e­cut­ing wage theft a pri­or­i­ty in the past.
Julio Oli­var, one of Cho's employ­ees, worked at Gourmet Heav­en for sev­en years. Accord­ing to a state­ment he gave the state labor depart­ment, he and 20 oth­er work­ers were paid less than min­i­mum wage and denied over­time pay for 72-hour work weeks.
At the con­fer­ence, he said he hoped the case would inspire oth­er local employ­ers to treat their work­ers just­ly. ​"I don't wish for Gourmet Heav­en to close down or for any­thing [to] hap­pen to my friends who work there," he said. ​"All I wish is [for] bet­ter treat­ment — for not just Gourmet Heav­en work­ers, but for all of the work­ers in New Haven."
Cho's arrest came after months of pres­sure from labor advo­cates and grass­roots allies. Local activist group Unidad Lati­na en Acción (Lati­nos Unit­ed in Action) led week­ly pick­et lines out­side Gourmet Heav­en for six months after the wage theft came to light, along with stu­dents from Yale Uni­ver­si­ty and Yale Divin­i­ty School. Before they began pick­et­ing, Unidad Lati­na also tried to nego­ti­ate with Cho, to no avail.
After the con­fer­ence, Unidad mem­ber Megan Foun­tain said she hoped oth­er police depart­ments would use the lar­ce­ny statute to pros­e­cute employ­ers who alleged­ly steal from their work­ers. After all, she point­ed out, stand­ing up for work­ers doesn't require lengthy bat­tles in state leg­is­la­tures. ​"Some advo­cates think that you need to pass leg­is­la­tion in order to crim­i­nal­ize wage theft," she said. ​"In Con­necti­cut, we found out we don't need to pass any leg­is­la­tion, because wage theft is already ille­gal." Though oth­er cities have tried to pros­e­cute wage theft, Foun­tain said, offi­cials often need a push from a grass­roots move­ment to make it happen.
And although activists were cer­tain­ly encour­aged by Cho's arrest, he's not the only employ­er guilty of wage theft in the city. With that in mind, Unidad mem­ber Luis Ramirez encour­aged work­ers, busi­ness own­ers and local lead­ers to hold steady in the fight for fair work­er wages.
​"My mes­sage to work­ers is to always keep a record of the hours they work, in case they need to file a com­plaint against their boss," he said. ​"My mes­sage to the employ­ers: Pay always a fair wage, because we work hard and we deserve a fair liv­ing with dig­ni­ty. A mes­sage for our police depart­ment and local gov­ern­ment and state gov­ern­ment: Please help us out in order to recov­er the stolen wages for a fair liv­ing for us and our families."
Sev­er­al local lead­ers and police offi­cials at the press con­fer­ence said they'd pre­fer employ­ers just do the right thing so they wouldn't have to be crim­i­nal­ly pros­e­cut­ed. But they also empha­sized that when boss­es try to cheat their work­ers, law enforce­ment would bring down the hammer.
On a nation­al lev­el, undoc­u­ment­ed work­ers are the most vul­ner­a­ble to wage theft because they are least like­ly to report the crime. But police and Depart­ment of Labor rep­re­sen­ta­tives at the press con­fer­ence also made clear they would defend the rights of all work­ers, regard­less of their immi­gra­tion status.
Jorge Perez, pres­i­dent of the city's Board of Alders, helped coor­di­nate the efforts of the state, the police and the work­ers and their sup­port­ers. At the press con­fer­ence, he said he had mixed feel­ings about Cho's arrest. On the one hand, he admit­ted, ​"I want every busi­ness in this city to suc­ceed, to be prof­itable and to be able to grow."
At the same time, he main­tained, eco­nom­ic suc­cess shouldn't hinge on work­er exploita­tion. He point­ed out, ​"I also want [busi­ness­es] to [grow] in a way that does not take advan­tage of their employ­ees and is not done on the back of those peo­ple who do most of the work."
This sto­ry has been adapt­ed from a piece that orig­i­nal­ly ran on Free Speech Radio News.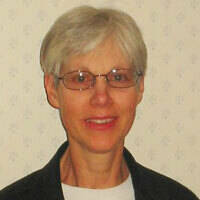 Melin­da Tuhus
is an inde­pen­dent jour­nal­ist with
25
years of expe­ri­ence in print and radio, includ­ing
In These Times, The New York Times
, Free Speech Radio News and pub­lic radio stations.