He Sued Chevron and Won. Now He's Under House Arrest.
Chevron is using the U.S. courts to avoid paying out $9.5 billion for environmental damage—and to silence lead lawyer Steven Donziger.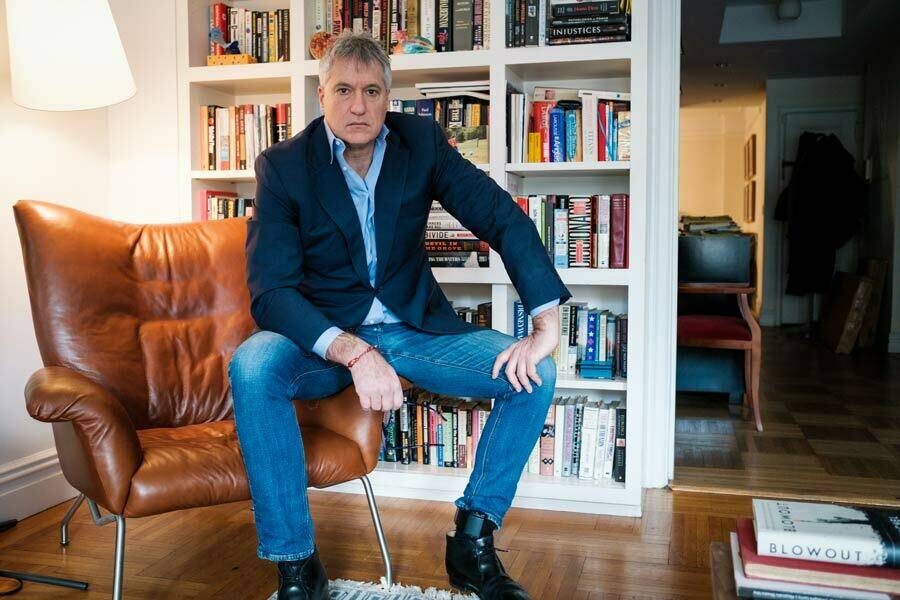 NEW YORK CITY — Human rights lawyer Steven Donziger, 58, prowls his Man­hat­tan apart­ment from bright liv­ing room to dim kitchen and back, too rest­less to sit still while dis­cussing the events that have brought him to this moment: ner­vous about the future, his law license sus­pend­ed, his every move­ment sur­veilled by a black ankle bracelet he nev­er imag­ined he'd be wear­ing. He's been under house arrest since August 2019.
"It feels like I am a cor­po­rate polit­i­cal pris­on­er," Donziger says. He suc­cess­ful­ly sued the multi­na­tion­al ener­gy cor­po­ra­tion Chevron on behalf of 30,000 indige­nous peo­ple and farm­ers in the Ama­zon rain­for­est. Oil explo­ration and drilling by Tex­a­co (lat­er acquired by Chevron) pol­lut­ed Ecuador's rain­for­est from the 1960s to the ear­ly 1990s, leav­ing behind near­ly a thou­sand unlined pits of waste. Birth defects, mis­car­riages and can­cer rates sky­rock­et­ed.
After a near­ly 20-year legal bat­tle, Donziger's team won a $9.5 bil­lion judg­ment against the oil com­pa­ny in 2011. But with the bless­ing of a fed­er­al judge, Chevron has used the U.S. courts to avoid pay­ing out.
With the case now in its 27th year, Chevron has employed dozens of law firms and thou­sands of lawyers to over­whelm the Ecuado­rans' legal team.
"Chevron seems to be try­ing to kill off the very idea of me," Donziger says, refer­ring to human rights activists more broadly.
In 2012, Chevron filed a case against Donziger and his firm using the Rack­e­teer Influ­enced and Cor­rupt Orga­ni­za­tions Act, known as RICO, char­ac­ter­iz­ing the Ecuado­ran judg­ment against the com­pa­ny as extor­tion. In 2014, U.S. Dis­trict Judge Lewis A. Kaplan, in New York, barred the Ecuado­rans from enforc­ing the judg­ment. Kaplan, known as a cor­po­rate-friend­ly judge, con­clud­ed that Chevron — not the Ecuado­ran plain­tiffs — was the real vic­tim, and that Donziger and his legal team were guilty of bribery and fraud.
Activist groups con­demn Chevron's long-term strat­e­gy to ​"demo­nize Donziger" (as phrased in a 2009 com­pa­ny memo) but say Kaplan's treat­ment of Donziger is more alarm­ing. Kaplan's rul­ings appear by design to send a chill­ing mes­sage to human rights lawyers: You could be dis­barred, bank­rupt­ed — even thrown into jail — for chal­leng­ing pow­er­ful cor­po­rate interests.
Rick Fried­man, an attor­ney who rep­re­sent­ed Donziger in the RICO tri­al, says "[Donziger] did an unfor­giv­able thing, which is to get an unprece­dent­ed judg­ment against an oil com­pa­ny, and the pow­ers that be can­not tol­er­ate that."
Chevron's RICO case hung on the tes­ti­mo­ny of Alber­to Guer­ra, a dis­graced for­mer judge from Ecuador who, with Kaplan's OK, was allowed to tes­ti­fy — even though Chevron had paid Guer­ra to claim Donziger and his coun­ter­parts had won the class action suit by promis­ing a kick­back to the pre­sid­ing judge. In a relat­ed case in 2015, how­ev­er, Guer­ra admit­ted under oath he had lied in Kaplan's court­room. In the five years since, Kaplan has not mod­i­fied his rul­ing. Instead, Kaplan has inten­si­fied judi­cial over­sight of Donziger.
In July 2019, Kaplan found Donziger in crim­i­nal con­tempt. Donziger had raised funds in an effort to make Chevron pay the $9.5 bil­lion through a court sys­tem out­side of the Unit­ed States, but was ordered to turn over to Chevron all the mon­ey he raised.
"Chevron will con­tin­ue its efforts to hold the lawyers and investors behind this fraud­u­lent scheme account­able," the com­pa­ny said in a July 2019 press release.
But Kaplan's 2019 deci­sions against Donziger depart­ed from nor­mal judi­cial over­sight. For starters, Kaplan brought crim­i­nal con­tempt charges, though the under­ly­ing case is civ­il. Kaplan also ordered Donziger to turn over his com­put­er, phone and online pass­words to help the court iden­ti­fy assets that Chevron could seize from Donziger to recov­er the oil company's legal fees. Donziger has appealed.
When Kaplan couldn't con­vince fed­er­al pros­e­cu­tors to take up the crim­i­nal con­tempt case against Donziger, the judge made a vir­tu­al­ly unprece­dent­ed deci­sion: Rather than leav­ing it to the court system's ran­dom judi­cial selec­tion process, Kaplan dep­u­tized a pri­vate attor­ney to pros­e­cute Donziger before a fed­er­al judge picked by Kaplan. By August 2019, U.S. Dis­trict Court Judge Loret­ta A. Pres­ka had placed Donziger on home deten­tion, which has now last­ed more than six months.
Cana­di­an envi­ron­men­tal­ist Rex Weyler says Kaplan's goal is to force Donziger to aban­don the case and starve it of resources. ​"They are hop­ing that the pow­er of their mon­ey will tilt the scales of jus­tice so far that they will nev­er be held account­able," Weyler says.
"[Chevron has tried to] turn this case into a sto­ry about [Donziger] rather than the actu­al pol­lu­tion in the Ama­zon, one of the worst envi­ron­men­tal oil-relat­ed crimes in his­to­ry," says Paul Paz y Miño, asso­ciate direc­tor of Ama­zon Watch, an orga­ni­za­tion that has been sup­port­ing the Ecuado­ran plaintiffs.
Luis Yan­za, an envi­ron­men­tal activist from Ecuador and pres­i­dent of the Frente de Defen­sa de la Ama­zonía (the Ama­zon Defense Coali­tion) rep­re­sent­ing many of the 30,000 plain­tiffs, says they are indig­nant over Kaplan's ruling.
"It's injus­tice," Yan­za says. ​"There was no fraud. The dam­ages exist. The dam­ages are killing a lot of peo­ple here."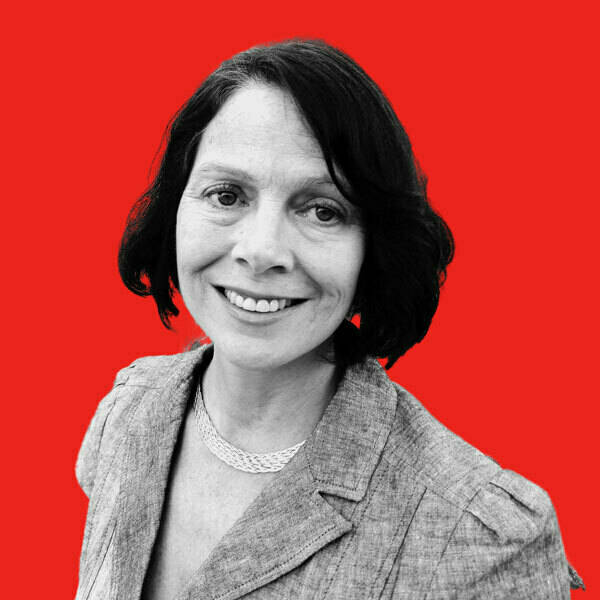 Chris­tine Mac­Don­ald is an inves­tiga­tive reporter and author, whose work focus­es cli­mate change, envi­ron­men­tal sus­tain­abil­i­ty and green­wash­ing. She was a 2019 – 2020 fel­low with the Leonard C. Good­man Insti­tute for Inves­tiga­tive Reporting.