In Defense of Hillary Clinton, Democrats Embrace 'Citizens United'
Why are prominent Democrats suddenly championing the court ruling?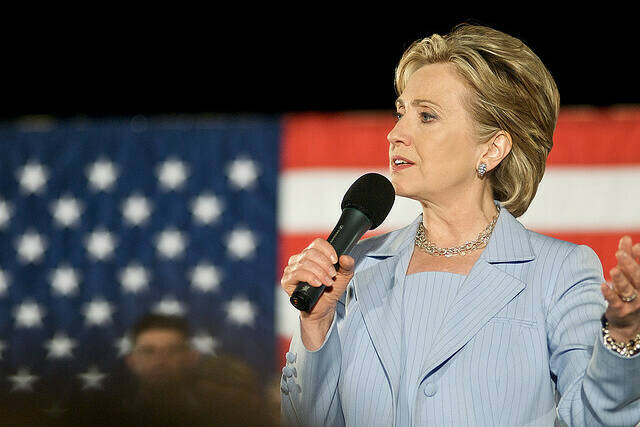 Less than three weeks into her pres­i­den­tial cam­paign, Hillary Clin­ton has already accom­plished a stun­ning feat: She appears to have uni­fied large swaths of the Demo­c­ra­t­ic Par­ty and its activist base to sup­port the core tenets of the ​"Cit­i­zens Unit­ed" deci­sion — the one that effec­tive­ly allowed unlim­it­ed mon­ey into politics.
The same Democratic Party that slammed the Bush-Halliburton relationship now suggests that this type of behavior is fine and dandy.
That 2010 Supreme Court rul­ing declared that, unless there is an explic­it quid pro quo, the fact that major cam­paign donors ​"may have influ­ence over or access to elect­ed offi­cials does not mean that these offi­cials are cor­rupt." The the­o­ry is that as long as a donor and a politi­cian do not agree to an overt bribe, every­thing is A‑OK.
When the rul­ing was hand­ed down, Democ­rats were out­raged, and Hillary Clin­ton her­self has recent­ly sug­gest­ed she wants it over­turned. Yet with rev­e­la­tions that firms with busi­ness before Clin­ton's State Depart­ment donat­ed to her foun­da­tion and paid her hus­band, Clin­ton's cam­paign and rank-and-file Demo­c­ra­t­ic activists are sud­den­ly cham­pi­oning the Cit­i­zens Unit­ed theory.
In cam­paign state­ments and talk­ing points — and in activists' tweets and Face­book com­ments — the par­ty seems to be col­lec­tive­ly say­ing that with­out evi­dence of any explic­it quid pro quo, all the Clin­ton cash is accept­able. More­over, the infer­ence seems to be that the rev­e­la­tions aren't even news­wor­thy because, in the words of Clin­ton cam­paign chair­man John Podes­ta, ​"there's noth­ing new" here.
To advo­cates for lim­it­ing the influ­ence of mon­ey in pol­i­tics, this push­back from Democ­rats is par­tic­u­lar­ly rich (pun intend­ed) com­ing from a par­ty that spent a decade assert­ing that Repub­li­cans rak­ing in cash from Big Oil and push­ing oil-friend­ly poli­cies was rank cor­rup­tion. The Demo­c­ra­t­ic defense of their pre­sump­tive pres­i­den­tial nom­i­nee reg­is­ters as espe­cial­ly dis­turb­ing to cam­paign finance reform advo­cates con­sid­er­ing the mighty effi­cien­cy of the Clin­ton fundrais­ing machine.
Con­sid­er a few undis­put­ed facts that we sur­faced in our report­ing at the Inter­na­tion­al Busi­ness Times:
— While Hillary Clin­ton was sec­re­tary of state, Bill Clin­ton was paid $2.5 mil­lion by 13 cor­po­ra­tions that lob­bied the State Depart­ment. Ten of the firms paid him in the same three-month report­ing peri­od that they were lob­by­ing Hillary Clin­ton's agency. Sev­er­al of them received State Depart­ment con­tracts, worth a total of almost $40 million.
— Hillary Clin­ton switched her posi­tion to back a con­tro­ver­sial U.S.-Colombia free trade agree­ment as mil­lions of dol­lars flowed into her foun­da­tion from an oil com­pa­ny oper­at­ing in Colom­bia, and that company's founder. Amid reports of vio­lence against Colom­bian union­ists, she also cer­ti­fied Colom­bi­a's human rights record, there­by releas­ing U.S. aid to the Colom­bian military.
— Hillary Clin­ton's State Depart­ment deliv­ered con­tracts and a pres­ti­gious human rights award to a tech­nol­o­gy firm that donat­ed to the Clin­ton Foun­da­tion — despite alle­ga­tions from human rights groups that the firm sold tech­nol­o­gy to the Chi­nese gov­ern­ment that helped the régime com­mit human rights violations.
The same Demo­c­ra­t­ic Par­ty that slammed the Bush-Hal­libur­ton rela­tion­ship now sug­gests that this type of behav­ior is fine and dandy, as long as there was­n't, say, an email detail­ing an explic­it cash-for-pol­i­cy trade. The insin­u­a­tion also seems to be that jour­nal­ists should­n't even be report­ing on any of it, if there is no such email.
Is it moral­ly accept­able for firms to pay a pub­lic offi­cial's spouse while those firms are get­ting gov­ern­ment con­tracts from the agency head­ed by that same pub­lic offi­cial? That's a mat­ter of opin­ion, and if the Democ­rats want to now cham­pi­on the ide­ol­o­gy behind Cit­i­zens Unit­ed, that's their right.
What is not up for debate, though, is whether the trans­ac­tions are sig­nif­i­cant and news­wor­thy absent some sort of explic­it quid pro quo. Even if there isn't an email explic­it­ly sketch­ing out an exchange of mon­ey for pol­i­cy, cam­paign finance reform advo­cates are tak­ing notice and the pub­lic needs to know the details of these transactions.
After all, if mon­ey is going to so thor­ough­ly dom­i­nate Amer­i­can pol­i­tics, vot­ers at least should be informed about who is pay­ing whom when decid­ing which per­son gets to be the next president.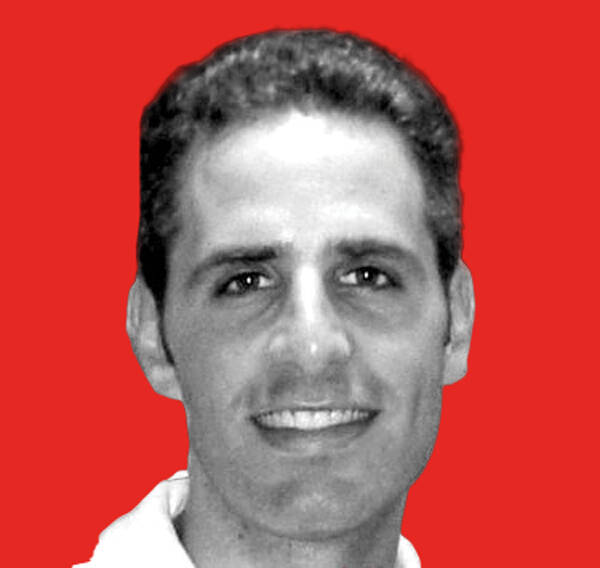 David Siro­ta
is an award­win­ning inves­tiga­tive jour­nal­ist and an
In These Times
senior edi­tor. He served as speech writer for Bernie Sanders'
2020
cam­paign. Fol­low him on Twit­ter @davidsirota.