Hillary: Here's a Stake, Find Neoliberalism's Heart
We need Clinton to take up Bernie Sanders' progressive charge and end the long reign of market fundamentalism.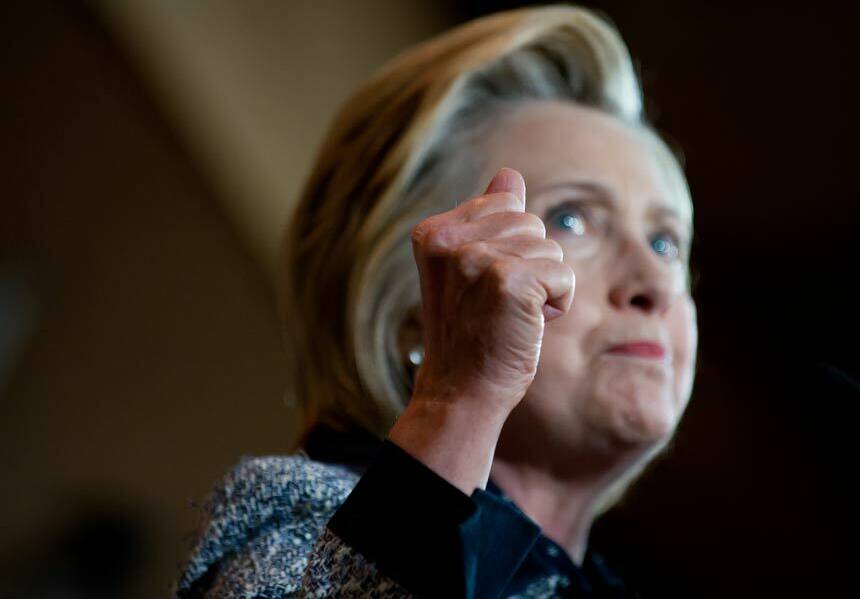 I am writ­ing in the wake of the Repub­li­can ​"con­ven­tion," where, inter­mixed with the car­ni­va­lesque moments, vin­tage George Wal­lace law-and-order rhetoric, rank xeno­pho­bia and 1930s-era iso­la­tion­ism, came ide­o­log­i­cal­ly thread­bare calls for the same old, same old: ​"free­dom" from tax­es and gov­ern­ment reg­u­la­tions, and, as the plat­form insists, the need to ​"rein in out-of-con­trol spending."
With the 35-year run of market fundamentalism revealing its moral and economic bankruptcy, the American people need you to challenge this failed ideology.
There's just one prob­lem with this. Dereg­u­la­tion, lim­its on state and fed­er­al gov­ern­men­tal spend­ing, the pri­va­ti­za­tion of basic ser­vices — what aca­d­e­mics call ​"neolib­er­al­ism" — has been a proven and mas­sive fail­ure, except for one group: the top 1%. Wide­spread anger at being left behind, even screwed, by these poli­cies has fueled sup­port for Sanders and Trump, although with very dif­fer­ent imag­ined solu­tions. Even a research wing of the Inter­na­tion­al Mon­e­tary Fund (IMF), in a recent arti­cle titled, ​"Neolib­er­al­ism: Over­sold?," admits that some neolib­er­al poli­cies have ​"increased inequal­i­ty." Indeed, the top 1% of the world report­ed­ly now has as much wealth as the rest of the plan­et. When the oth­er 99% can't buy as many goods and ser­vices as they used to, it stalls eco­nom­ic growth. One solu­tion? ​"Redis­tri­b­u­tion" by rely­ing on ​"tax­es and gov­ern­ment spend­ing," espe­cial­ly to min­i­mize the impact of neolib­er­al poli­cies on ​"low-income groups," the IMF researchers write. In addi­tion, instate ​"pre­dis­tri­b­u­tion poli­cies" — such as increased spend­ing on edu­ca­tion and train­ing — ​"to [expand] equal­i­ty of opportunity."
In his con­ven­tion speech, Paul Ryan not­ed that ​"peo­ple want a big change in direc­tion for Amer­i­ca." But the ​"changes" Repub­li­cans pro­pose rest on a return to dis­cred­it­ed poli­cies of yore: 1920s-style rabid anti-immi­gra­tion (although this time with the infa­mous bor­der wall that could cost an esti­mat­ed $25 bil­lion), the blind­ered iso­la­tion­ism of the 1930s, the anti-black ​"law and order" crack-downs of the 1960s (and beyond) and the trick­le-down eco­nom­ics of the 1980s.
We do need a change, just the oppo­site of what the GOP pro­pos­es. So, dear Hillary, we need you to take up the charge ini­ti­at­ed by Bernie Sanders and dri­ve a stake in the heart of neolib­er­al­ism. Except please don't call it that. Aside from being jar­gony, it sug­gests that some­how lib­er­al­ism is at the core of these greedy, heart­less poli­cies when it isn't. It's mar­ket fundamentalism.
You'll have to repu­di­ate var­i­ous of your husband's poli­cies: wel­fare ​"reform" (where now some peo­ple only have food stamps to live on), the 1999 repeal of Glass-Stea­gall that led to the 2008 finan­cial cri­sis, the now-infa­mous 1994 crime bill that led to sky­rock­et­ing mass incar­cer­a­tion (espe­cial­ly of peo­ple of col­or). And then there are your own ties to Wall Street and neolib­er­al eco­nom­ic advi­sors (Lar­ry Sum­mers) and a record of par­tial­ly or whol­ly mar­ket-based pol­i­cy pro­pos­als (health­care). Indeed, one of the rea­sons many pro­gres­sives don't trust or sup­port you is because of your and your husband's com­plic­i­ty with advanc­ing the inter­ests of elites — and ​"the mar­ket" — over every­day people.
But with the 35-year run of mar­ket fun­da­men­tal­ism reveal­ing its moral and eco­nom­ic bank­rupt­cy, the Amer­i­can peo­ple need you to chal­lenge this failed ide­ol­o­gy. Despite neoliberalism's con­quest of much of the Demo­c­ra­t­ic Par­ty, we hoped Oba­ma could change course giv­en how the Great Reces­sion exposed the rav­ages of unchained cap­i­tal­ism. He made some progress, how­ev­er com­pro­mised, with the stim­u­lus pack­age, Oba­macare and Dodd-Frank. But the 2010 elec­tions put an end to that hope and change.
Hillary: The time is now. We need you to rebrand tax­es and gov­ern­ment spend­ing as invest­ments in the coun­try and our future. We need new bridges and roads, rein­vig­o­rat­ed pub­lic schools and uni­ver­si­ties, job train­ing and retrain­ing pro­grams, a much more robust safe­ty net for the poor and vul­ner­a­ble, that $15 min­i­mum wage, stu­dent debt for­give­ness and more low-inter­est stu­dent loans, paid parental leave, and much more. And we must, must reverse the march toward ever-greater income inequality.
With the Repub­li­can Par­ty in sham­bles, it is exact­ly the time to expose mar­ket fun­da­men­tal­ism for what it is: poli­cies by elites, for elites. They have dam­aged the coun­try, our pol­i­tics and too many peo­ple for too long. And wouldn't it be great if it were a woman who had the guts to do it in?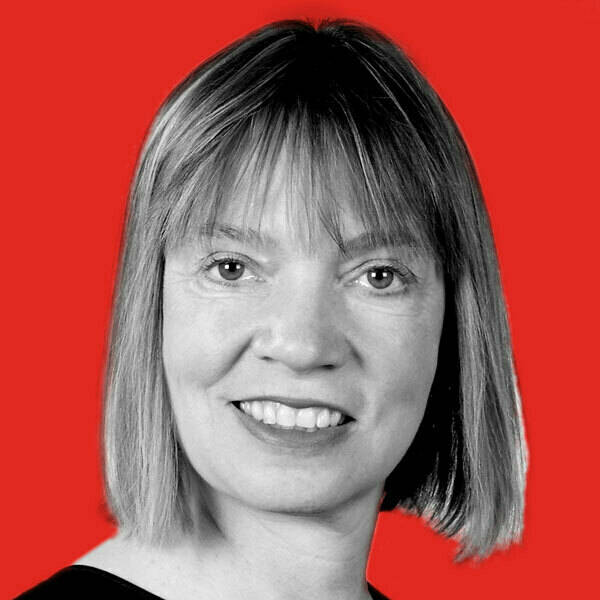 Susan J. Dou­glas
is a pro­fes­sor of com­mu­ni­ca­tions at the Uni­ver­si­ty of Michi­gan and a senior edi­tor at
In These Times
. Her forth­com­ing book is
In Our Prime: How Old­er Women Are Rein­vent­ing the Road Ahead.
.