How Baseball Explains Modern Racism
America's pastime reveals a larger lesson about conditioned behavior in an institutionally racist society.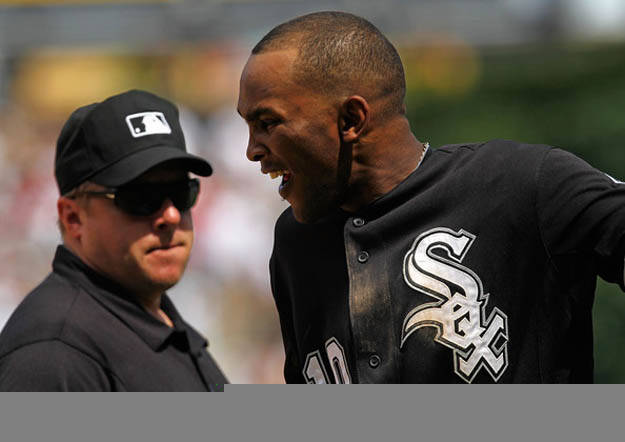 Despite recent odes to ​"post-racial" sen­si­bil­i­ties, per­sis­tent racial wage and unem­ploy­ment gaps show that prej­u­dice is alive and well in Amer­i­ca. Nonethe­less, that tru­ism is often angri­ly denied or will­ful­ly ignored in our soci­ety, in part, because prej­u­dice is so much more dif­fi­cult to rec­og­nize on a day-to-day basis. As opposed to the Jim Crow era of white hoods and lynch mobs, 21st cen­tu­ry Amer­i­can big­otry is now more often an unseen crime of the sub­tle and the reflex­ive – and the crime scene tends to be the shad­owy nuances of hir­ing deci­sions, per­for­mance eval­u­a­tions and plau­si­ble deniability.
Researchers found that home-plate umpires call disproportionately more strikes for pitchers in their same ethnic group.
Thank­ful­ly, though, we now have base­ball to help shine a light on the prob­lem so that every­one can see it for what it real­ly is.
Today, Major League Base­ball games using QuesTec's com­put­er­ized pitch-mon­i­tor­ing sys­tem are the most sta­tis­ti­cal­ly quan­tifi­able work­places in Amer­i­ca. Match up QuesTec's accu­mu­lat­ed data with demo­graph­ic infor­ma­tion about who is pitch­ing and who is call­ing balls and strikes, and you get the indis­putable proof of how eth­nic­i­ty does indeed play a part in dis­cre­tionary deci­sions of those in pow­er positions.
This is exact­ly what South­ern Methodist University's researchers did when they exam­ined more than 3.5 mil­lion pitch­es from 2004 to 2008. Their find­ings say as much about the endur­ing rela­tion­ship between sports and big­otry as they do about the synap­tic nature of racism in all of Amer­i­can society.
First and fore­most, SMU found that home-plate umpires call dis­pro­por­tion­ate­ly more strikes for pitch­ers in their same eth­nic group. Because most home-plate umpires are white, this has been a big form of racial priv­i­lege for white pitch­ers, who researchers show are, on aver­age, get­ting dis­pro­por­tion­ate­ly more of the ben­e­fit of the doubt on close calls.
Sec­ond, SMU researchers found that ​"minor­i­ty pitch­ers react­ed to umpire bias by play­ing it safe with the pitch­es they threw in a way that actu­al­ly harmed their per­for­mance and sta­tis­tics." Basi­cal­ly, these hurlers adjust­ed to the white umpires' arti­fi­cial­ly nar­row­er strike zone by throw­ing pitch­es down the heart of the plate, where they were eas­i­er for bat­ters to hit.
Final­ly, and per­haps most impor­tant­ly, the data sug­gest that racial bias is prob­a­bly oper­at­ing at a sub­con­scious lev­el, where the umpire doesn't even rec­og­nize it.
To doc­u­ment this, SMU com­pared the per­cent­age of strikes called in QuesTec-equipped ball­parks ver­sus non-QuesTec parks. Researchers found that umpires' racial bias­es dimin­ished when they knew they were being mon­i­tored by the computer.
Same thing for high-pro­file moments. Dur­ing those impor­tant points in games when umpires knew fans were more care­ful­ly watch­ing the calls, the racial bias all but van­ished. Like­wise, the same-race pref­er­ence was less pro­nounced at high-atten­dance games, where umps knew there would be more crowd scrutiny.
Though gleaned from base­ball, these find­ings tran­scend ath­let­ics by pro­vid­ing a larg­er les­son about con­di­tioned behav­ior in an insti­tu­tion­al­ly racist society.
Whether the work­place is a base­ball dia­mond, a fac­to­ry floor or an office, when author­i­ty fig­ures real­ize they are being scru­ti­nized, they are more cog­nizant of their own bias­es – and more like­ly to try to stop them before they undu­ly influ­ence their behav­ior. But in low­er-pro­file inter­ludes, when the work­place isn't scru­ti­nized and deci­sions are hap­pen­ing on psy­cho­log­i­cal autopi­lot, pre-pro­grammed bias­es can take over.
Thus, the inher­ent prob­lem of today's per­va­sive ​"post-racial" fal­la­cy. By per­pet­u­at­ing the lie that racism doesn't exist, pre­tend­ing that big­otry is not a work­place prob­lem any­more, and resist­ing gov­ern­men­tal efforts to halt such prej­u­dice, we cre­ate the envi­ron­ment for our ugly sub­con­scious to rule. In doing so, we con­se­quent­ly reduce the poten­tial for much-need­ed self-correction.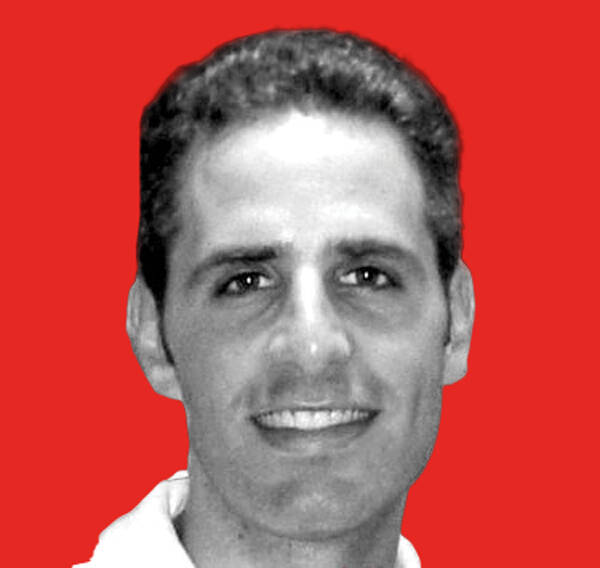 David Siro­ta
is an award­win­ning inves­tiga­tive jour­nal­ist and an
In These Times
senior edi­tor. He served as speech writer for Bernie Sanders'
2020
cam­paign. Fol­low him on Twit­ter @davidsirota.