How Breaking News Broke in Boston
The media continues to come up short, precisely when it matters most.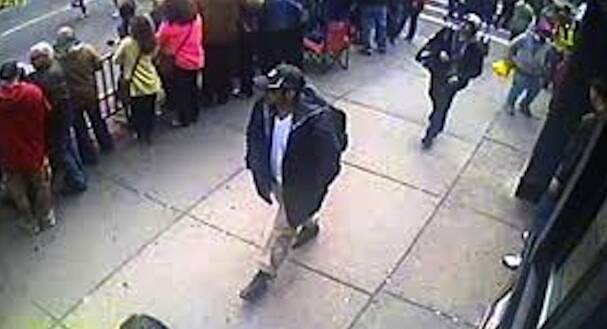 In Sep­tem­ber, Gallup report­ed that dis­trust of the news media had hit a new high, with 60 per­cent of respon­dents say­ing they had ​"not very much" or no trust in the news. The recent cov­er­age of the Boston bomb­ings will hard­ly help. The whole event has raised seri­ous ques­tions about how spec­u­la­tion — some of it quite per­ni­cious — has come to infect the news media. The New York Post​'s scream­ing head­line ​"Bag Men: Feds seek these two pic­tured at Boston Marathon" — next to two young men, one of them a 17-year-old kid, both total­ly inno­cent — right­ly cre­at­ed a furor, espe­cial­ly since Mur­doch and the Post refused to apol­o­gize for this egre­gious defamation.
When people stop trusting the news, they often stop following it, and such disengagement has serious consequences.
I will hard­ly ide­al­ize the news of the past, before the rise of the 24⁄7 cycle. As crit­ics from Robert McCh­es­ney to Noam Chom­sky to every­one at Fair­ness and Accu­ra­cy in Report­ing have point­ed out, for decades the main­stream news media has been filled with bias­es and cru­cial omis­sions. But the news, typ­i­cal­ly, report­ed the day's events in the imme­di­ate past tense: Con­gress passed a bill (or failed to), a storm hit, a court issued a rul­ing. Although mis­takes can hap­pen, this was rel­a­tive­ly safe ground. Jour­nal­ists had a win­dow to get their facts straight.
But begin­ning in the ear­ly 1990s, around-the-clock news has become the norm, dri­ven ever-faster by audi­ences primed by the Inter­net to receive con­stant infor­ma­tion. The gap­ing 24⁄7 maw demands to be fed, and it has to be fed cheap­ly to max­i­mize prof­its, so instead of inves­tiga­tive report­ing or inter­na­tion­al news (both deemed too expen­sive), we get talk­ing heads guess­ing about what might hap­pen next. Just watch with a pad in your hand, and count how many times the words ​"could," ​"might," ​"would" and the like are used. Last fall, for exam­ple, vot­ing machine levers had bare­ly set­tled back into place before we got the spec­u­la­tion about whether Hillary Clin­ton would run in 2016.
With­in this recent norm of spec­u­la­tion-as-news, a dis­as­ter like the Boston Marathon bomb­ing, unfold­ing in real time, presents seri­ous haz­ards, espe­cial­ly when you add Twit­ter, Red­dit, Face­book, mul­ti­ple blogs and oth­er user-gen­er­at­ed media to the mix. With­in this mael­strom came John King's instant­ly infa­mous claim that a law enforce­ment source had told him a ​"dark-skinned" sus­pect was in cus­tody, when no one, espe­cial­ly no one of a café au lait hue, had been arrest­ed. Then there was the utter­ly moron­ic: a CNN reporter spec­u­lat­ing that some­thing was about to break because a dog was bark­ing — and she smelled smoke. ("We've got a dog, a dog that's on its way. Inter­est­ing, that dog is bark­ing. Whether that's a K‑9, we don't know. But we can smell smoke.") But prob­a­bly everyone's favorite was CNN reporter Susan Candiotti's line dur­ing the Boston lock­down: ​"It's eerie; it's as though a bomb had dropped some­where." Right…
That's not to say that media out­lets haven't point­ed out these flaws — in their com­peti­tors. As soon as Dzhokhar Tsar­naev was tak­en into cus­tody, after wall-to-wall cov­er­age, we got Round Two: wall-to-wall cov­er­age of the cov­er­age. Who got it wrong — John King of CNN (big time), the AP, the New York Post (also big time); and what role did social media play — like Reddit's cir­cu­la­tion of the rumor that a miss­ing Brown Uni­ver­si­ty stu­dent was a sus­pect? (Red­dit, to its cred­it, apol­o­gized for gen­er­at­ing what it called a ​"witch hunt.") CNN's Howard Kurtz took on NBC's Pete Williams for report­ing that police were clos­ing in on a ​"body" when the sus­pect was in fact alive; ABC derid­ed the New York Post; David Carr of the New York Times chas­tised King of CNN. There wasn't only intense com­pe­ti­tion among the cor­po­rate media to be the first to break the news, which led to both total­ly irre­spon­si­ble and utter­ly inane report­ing; in the after­math there was com­pe­ti­tion about how to allo­cate blame and to deter­mine who came out the worst, which led to … nothing.
There­in lies the prob­lem. The fin­ger-point­ing is fine up to a point, and more than deserved for the Post and CNN. But past jour­nal­is­tic scan­dals have not pre­vent­ed fur­ther scan­dals. Where is the more broad-based call for a renewed exam­i­na­tion, across the board, of jour­nal­is­tic ethics and prac­tices dur­ing dis­as­ters like this? When peo­ple stop trust­ing the news, they often stop fol­low­ing it, and such dis­en­gage­ment has seri­ous con­se­quences for main­tain­ing any­thing resem­bling a democ­ra­cy, already in deep per­il in our country.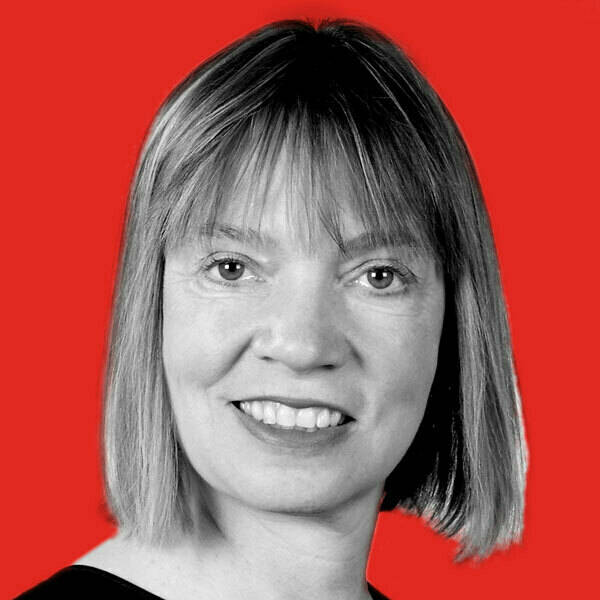 Susan J. Dou­glas
is a pro­fes­sor of com­mu­ni­ca­tions at the Uni­ver­si­ty of Michi­gan and a senior edi­tor at
In These Times
. Her forth­com­ing book is
In Our Prime: How Old­er Women Are Rein­vent­ing the Road Ahead.
.