The UK Elections or: How the Democrats Should Learn to Stop Worrying and Love Socialism
The Labour Party's surprise showing is a teachable moment for those of us across the pond.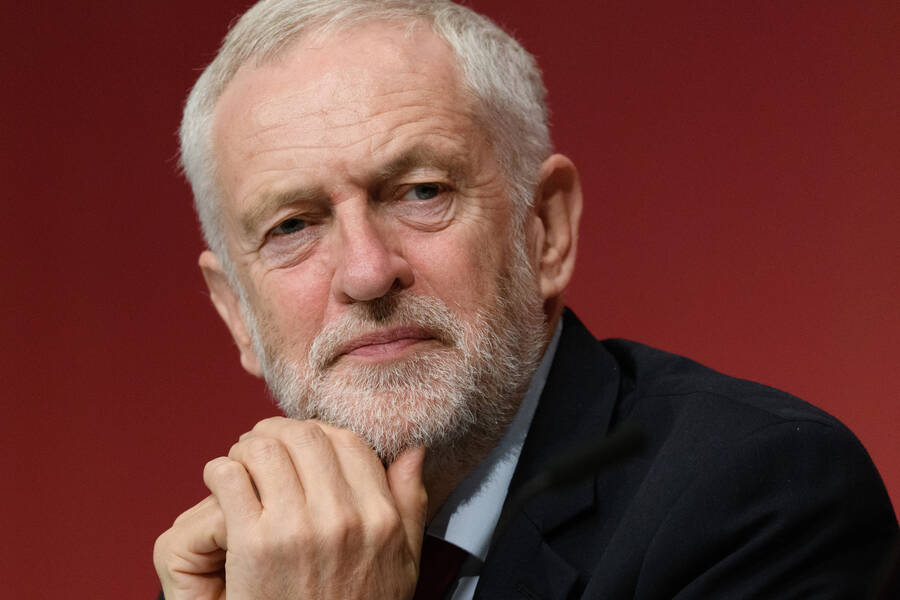 Here is a brief and whol­ly incom­plete list of things includ­ed in the man­i­festo that Britain's Labour Par­ty ran on to rip the Tories' over­all Par­lia­men­tary major­i­ty out from under them:
"In 2017, it's socialism or barbarism and the British people just made their choice. Now the Democrats have to make theirs."
Nation­al­ize the British rail system;
Bring elec­tric util­i­ties under pub­lic ownership;
Make cor­po­ra­tions and the rich pay more in taxes;
Ban frack­ing;
Abol­ish tuition fees;
Tran­si­tion to using

60

per­cent low-car­bon fuels by

2030

.
This list goes on, and includes sev­er­al more pro­pos­als that have long been con­sid­ered third rail issues for Amer­i­can politi­cians afraid of offend­ing both their donors and some fic­tion­al con­stituen­cy of small busi­ness own­ers and peo­ple who eat at Pan­era Bread. Social­ist ideas pro­pelled the Labour Par­ty from a belea­guered force that just months ago was los­ing safe Labour seats in a by-elec­tion to one that pulled off what might be the British left's biggest polit­i­cal upset in a gen­er­a­tion or more. As a state­ment from a par­ty spokesman put it, ​"It looks like the Tories have been pun­ished for tak­ing the British peo­ple for granted."
Democ­rats can either take that mes­sage to heart — and stop tak­ing the Amer­i­can peo­ple for grant­ed — or with­er into irrelevancy.
Already there are pun­dits on this side of the pond attempt­ing to explain away what hap­pened. Zack Beauchamp at Vox chalked up the upset main­ly to There­sa May's incom­pe­tence on the cam­paign trail and — sec­on­dar­i­ly — to Jere­my Corbyn's skill on it. ​"There's also some rea­son to believe that Corbyn's ideas may have ener­gized new vot­ers," he admits, but adds, ​"We can't be sure that this the­o­ry is true: We'll need a lot more data and fine-grained analy­sis to be cer­tain about this kind of result."
There's no dis­put­ing that May helped run her own elec­toral chances into the ground, float­ing dystopi­an-sound­ing cuts like the so-called ​"demen­tia tax." It's also true that Cor­byn is a gift­ed cam­paign­er with a mas­sive base of sup­port in Britain. Espe­cial­ly for Amer­i­cans, though, the take­away from yesterday's elec­tion results in the UK shouldn't be that Corbyn's rous­ing speech­es and mum-knit sweaters, alone, are what brought Labour back from what could have become its death bed. If that were the case, then what hap­pened there could nev­er hap­pen here.
But it's not the case at all. It wasn't sim­ply a cult of per­son­al­i­ty that brought May down, but also the nuts-and-bolts of grass­roots pol­i­tics and the pop­u­lar­i­ty of redis­trib­u­tive poli­cies. For one, there was a small army of peo­ple who worked very hard — going door-to-door, man­ning phone bank­ing ses­sions around the clock, set­ting up Tin­der bots — to almost com­plete­ly turn around what was pre­dict­ed to be an elec­toral anni­hi­la­tion for Labour when May called for the snap elec­tion on April 18. Momen­tum, formed out of the grass­roots cam­paign that got Cor­byn elect­ed as Labour's leader in 2015, has worked for the last two years to build both local chap­ters and issue-based cam­paigns, and to fend off attacks from Labour's right.
Cru­cial­ly, these hordes of orga­niz­ers and vol­un­teers were help­ing run a cam­paign premised on a vision for a fair­er and more demo­c­ra­t­ic Britain: Where every­one is enti­tled to health­care and edu­ca­tion, where util­i­ty CEOs don't get to deter­mine whether you have heat for the month, where water isn't poi­soned to line the pock­ets of a hand­ful of exec­u­tives, where the world the next gen­er­a­tion inher­its isn't defined by cli­mate cat­a­stro­phe. For bet­ter and for worse, pol­i­tics is based pri­mar­i­ly on giv­ing peo­ple things — chief among them, hope. Labour delivered.
Democ­rats, con­verse­ly, have spent the last sev­er­al decades fil­ing egal­i­tar­i­an poli­cies down to means and focus group-test­ed shells of them­selves: Free edu­ca­tion—but only to those with­in cer­tain income brack­ets. Free health­care—but only for the elder­ly, dis­abled and very poor. Relat­ed­ly, the same par­ty has spent the last sev­er­al decades shed­ding poor and work­ing class vot­ers while tak­ing vot­ers of col­or for grant­ed, direct­ing its poli­cies and pro­pos­als toward an imag­i­nary center.
It's been near­ly a year since Clin­ton stal­warts like Car­ol Brown­er posi­tioned them­selves as the Democ­rats' voice of rea­son when strik­ing down Sanders sur­ro­gates' pro­pos­als to ban frack­ing and embrace sin­gle-pay­er health­care at the Demo­c­ra­t­ic Par­ty plat­form draft­ing com­mit­tee last sum­mer. In a state­ment on the meet­ings, which came on the heels of Brex­it, Sanders wrote that, ​"It is imper­a­tive that this plat­form be not only the most pro­gres­sive in the his­to­ry of the Demo­c­ra­t­ic Par­ty, but includes a set of poli­cies that will be fought for and imple­ment­ed by Demo­c­ra­t­ic elect­ed officials."
Hillary Clinton's his­toric defeat should have been a wake-up call that Sanders was right. Hyper-focus­ing on small­er and small­er chunks of the elec­torate, appor­tion­ing pub­lic goods out to small­er and small­er groups of peo­ple, is a los­ing strat­e­gy. If Novem­ber 8th couldn't make that case to the Demo­c­ra­t­ic estab­lish­ment then June 8th should.
Social­ist ideas are pop­u­lar and can win. Poli­cies long con­sid­ered rad­i­cal are now pop­u­lar, and may well be the only chance we have to beat back the Trumpian right. Six­ty-six per­cent of Amer­i­cans sup­port rais­ing the fed­er­al min­i­mum wage to above $10 an hour. Six­ty-one believe the rich pay too lit­tle come tax sea­son. Fifty-eight per­cent believe in uni­ver­sal health­care. Sev­en­ty-two per­cent agree that the Unit­ed States should take ​"aggres­sive" action to curb cli­mate change. That's why Sanders man­aged to stir up 13 mil­lion votes for demo­c­ra­t­ic social­ism and why he — arguably — would have won — and did among the same demo­graph­ics (mil­len­ni­als, main­ly) that helped car­ry Labour up from expect­ed defeat yesterday.
In 2017, it's social­ism or bar­barism and the British peo­ple just made their choice. Now the Democ­rats have to make theirs.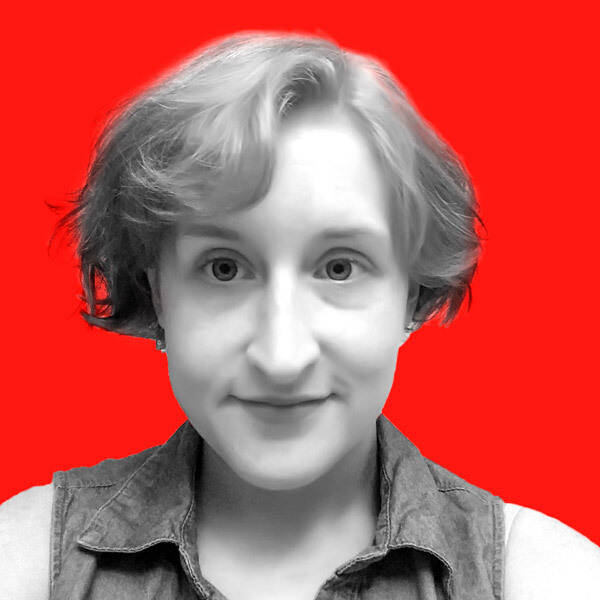 Kate Aronoff
is a Brook­lyn-based jour­nal­ist cov­er­ing cli­mate and U.S. pol­i­tics, and a con­tribut­ing writer at The Inter­cept. Fol­low her on Twit­ter @katearonoff.