Slavoj Žižek: How the United States Rolls
It's lonely being the global policeman.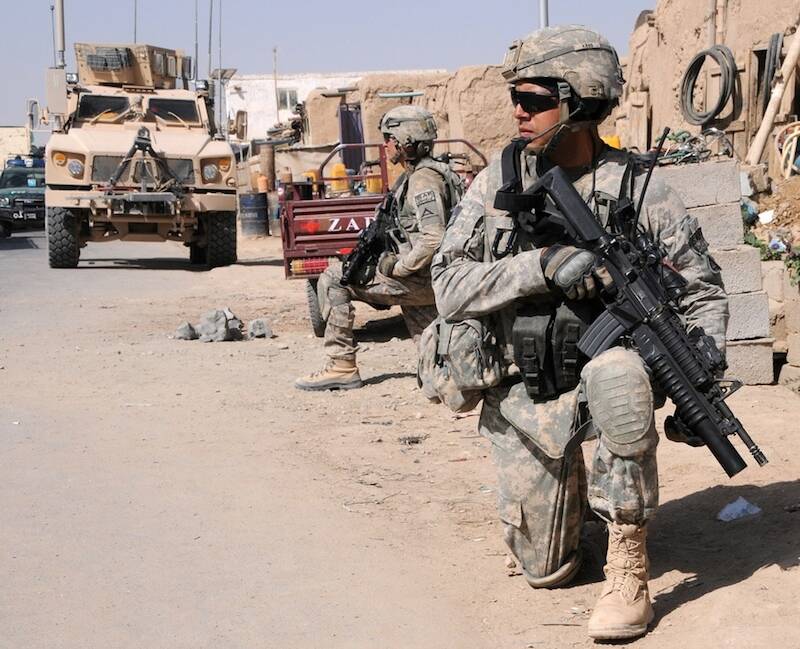 Towards the end of Sep­tem­ber, after declar­ing war on ISIS, Pres­i­dent Oba­ma gave an inter­view to ​"60 Min­utes" in which he tried to explain the rules of U.S. engage­ment: ​"When trou­ble comes up any­where in the world, they don't call Bei­jing, they don't call Moscow. They call us. … That's always the case. Amer­i­ca leads. We are the indis­pens­able nation."
There is another unexpected parallel with the situation before the outbreak of World War I: In the last months, media continuously warn us about the threat of the World War III.
This also holds for envi­ron­men­tal and human­i­tar­i­an dis­as­ters: ​"When there's a typhoon in the Philip­pines, take a look at who's help­ing the Philip­pines deal with that sit­u­a­tion. When there's an earth­quake in Haiti, take a look at who's lead­ing the charge and mak­ing sure Haiti can rebuild. That's how we roll. And that's what makes this America."
In Octo­ber, how­ev­er, Oba­ma him­self made a call to Tehran, send­ing a secret let­ter to Aya­tol­lah Ali Khamenei in which he sug­gest­ed a broad­er rap­proche­ment between the U.S. and Iran based on their shared inter­est in com­bat­ing Islam­ic State militants.
When the news of the let­ter reached the pub­lic, U.S. Repub­li­cans denounced it as a ges­ture of weak­ness that can only strength­en Iran's arro­gant view of the U.S. as a super­pow­er in decline. That's how the Unit­ed States rolls: Act­ing alone in a mul­ti-cen­tric world, they increas­ing­ly gain wars and lose the peace, doing the dirty work for oth­ers — for Chi­na and Rus­sia, who have their own prob­lems with Islamists, and even for Iran — the final result of the U.S. inva­sion of Iraq was to deliv­er the coun­try to the polit­i­cal con­trol of Iran. (The U.S. got caught in just such a sit­u­a­tion in Afghanistan when their help to the fight­ers against the Sovi­et occu­pa­tions gave birth to the Taliban.)
The ulti­mate source of these prob­lems is the changed role of the U.S. in glob­al econ­o­my. An eco­nom­ic cycle is com­ing to an end, a cycle that began in the ear­ly 1970s with the birth of what Yanis Varo­ufakis calls the ​"glob­al mino­taur," the mon­strous engine that ran the world econ­o­my from the ear­ly 1980s to 2008. The late 1960s and the ear­ly 1970s were not just the times of oil cri­sis and stagfla­tion; Nixon's deci­sion to aban­don the gold stan­dard for the U.S. dol­lar was the sign of a much more rad­i­cal shift in the basic func­tion­ing of the cap­i­tal­ist sys­tem. By the end of the 1960s, the U.S. econ­o­my was no longer able to con­tin­ue the recy­cling of its sur­plus­es to Europe and Asia: Those sur­plus­es had turned into deficits. In 1971, the U.S. gov­ern­ment respond­ed to this decline with an auda­cious strate­gic move: Instead of tack­ling the nation's bur­geon­ing deficits, it decid­ed to do the oppo­site, to boost deficits. And who would pay for them? The rest of the world! How?
By means of a per­ma­nent trans­fer of cap­i­tal that rushed cease­less­ly across the two great oceans to finance America's deficits: The Unit­ed States has to suck up a half-bil­lion dol­lars dai­ly to pay for its con­sump­tion and is, as such, the uni­ver­sal Key­ne­sian con­sumer who keeps the glob­al econ­o­my run­ning. This influx relies on a com­plex eco­nom­ic mech­a­nism: The Unit­ed States is ​"trust­ed" as the safe and sta­ble cen­ter, so that all oth­ers, from the oil-pro­duc­ing Arab coun­tries to West­ern Europe to Japan, and now even Chi­na, invest their sur­plus prof­its in the Unit­ed States. Since this ​"trust" is pri­mar­i­ly ide­o­log­i­cal and mil­i­tary, not eco­nom­ic, the prob­lem for the Unit­ed States is how to jus­ti­fy its impe­r­i­al role — it needs a per­ma­nent state of war, offer­ing itself as the uni­ver­sal pro­tec­tor of all oth­er ​"nor­mal" — as opposed to ​"rogue" — states.
How­ev­er, even before it ful­ly estab­lished itself, this world sys­tem based on the pri­ma­cy of the U.S. dol­lar as the uni­ver­sal cur­ren­cy is break­ing down and is being replaced by … what? This is what the ongo­ing ten­sions are about. The ​"Amer­i­can cen­tu­ry" is over and we are wit­ness­ing the grad­ual for­ma­tion of mul­ti­ple cen­ters of glob­al cap­i­tal­ism: the Unit­ed States, Europe, Chi­na, maybe Latin Amer­i­ca, each of them stand­ing for cap­i­tal­ism with a spe­cif­ic twist: the Unit­ed States for neolib­er­al cap­i­tal­ism; Europe for what remains of the wel­fare state; Chi­na for author­i­tar­i­an cap­i­tal­ism; Latin Amer­i­ca for pop­ulist cap­i­tal­ism. The old and new super­pow­ers are test­ing each oth­er, try­ing to impose their own ver­sion of glob­al rules, exper­i­ment­ing with them through prox­ies, which, of course, are oth­er small nations and states.
The present sit­u­a­tion thus bears an uncan­ny resem­blance to the sit­u­a­tion around 1900 when the hege­mo­ny of the British empire was ques­tioned by new ris­ing pow­ers, espe­cial­ly Ger­many, which want­ed its piece of the colo­nial cake. The Balka­ns were one of the sites of their con­fronta­tion. Today, the role of the British empire is played by the Unit­ed States. The new ris­ing super­pow­ers are Rus­sia and Chi­na, and the Balka­ns are the Mid­dle East. It is the same old bat­tle for geopo­lit­i­cal influ­ence. The Unit­ed States is not alone in its impe­r­i­al stir­rings; Moscow also hears calls from Geor­gia, from Ukraine; maybe it will start hear­ing voic­es from the Baltic states …
There is anoth­er unex­pect­ed par­al­lel with the sit­u­a­tion before the out­break of World War I: In the last months, media con­tin­u­ous­ly warn us about the threat of the World War III. Head­lines like ​"The Russ­ian Air Force's Super Weapon: Beware the PAK-FA Stealth Fight­er" or ​"Rus­sia Is Ready for Shoot­ing War, Will Like­ly Win Loom­ing Nuclear Show­down with U.S." abound. At least once a week, Putin makes a state­ment seen as a provo­ca­tion to the West, and a notable West­ern states­man or NATO fig­ure warns against Russ­ian impe­ri­al­ist ambi­tions. Rus­sia express­es con­cerns about being con­tained by NATO, while Russia's neigh­bors fear Russ­ian inva­sion. And on it goes. The very wor­ried tone of these warn­ings seems to height­en the ten­sion — exact­ly as in the decades before 1914. And in both cas­es, the same super­sti­tious mech­a­nism is at work, as if talk­ing about it will pre­vent it from hap­pen­ing. We know about the dan­ger, but we don't believe it can real­ly hap­pen — and that's why it can hap­pen. That is to say, even if we don't real­ly believe it can hap­pen, we are all get­ting ready for it — and these actu­al prepa­ra­tions, large­ly ignored by the big media, are most­ly report­ed in mar­gin­al media. From the Cen­tre for Research on Globalization's blog:
Amer­i­ca is on a war foot­ing. While a World War Three Sce­nario has been on the draw­ing board of the Pen­ta­gon for more than 10 years, mil­i­tary action against Rus­sia is now con­tem­plat­ed at an ​'oper­a­tional lev­el.' We are not deal­ing with a ​'Cold War.' None of the safe­guards of the Cold War era pre­vail. The adop­tion of a major piece of leg­is­la­tion by the U.S. House of Rep­re­sen­ta­tives on Dec. 4, 2014 (H.R. 758) would pro­vide (pend­ing a vote in the Sen­ate) a de fac­to green light to the U.S. pres­i­dent and com­man­der in chief to ini­ti­ate — with­out con­gres­sion­al approval — a process of mil­i­tary con­fronta­tion with Rus­sia. Glob­al secu­ri­ty is at stake. This his­toric vote — which poten­tial­ly could affect the lives of hun­dreds of mil­lions of peo­ple world­wide — has received vir­tu­al­ly no media cov­er­age. A total media black­out pre­vails. On Decem­ber 3, the Min­istry of Defence of the Russ­ian Fed­er­a­tion announced the inau­gu­ra­tion of a new mil­i­tary-polit­i­cal enti­ty which would take over in the case of war. Rus­sia is launch­ing a new nation­al defense facil­i­ty, which is meant to mon­i­tor threats to nation­al secu­ri­ty in peace­time, but would take con­trol of the entire coun­try in case of war.
To fur­ther com­pli­cate mat­ters, the com­pet­ing new and old super­pow­ers are joined by a third fac­tor: the rad­i­cal­ized fun­da­men­tal­ist move­ments in the Third World, which oppose all of the super­pow­ers but are prone to make strate­gic pacts with some of them. No won­der our predica­ment is get­ting more and more obscure. Who is who in the ongo­ing con­flicts? How to choose between Assad and ISIS in Syr­ia? Between ISIS and Iran? Such obscu­ri­ty — not to men­tion the rise of drones and oth­er arms that promise a clean, high-tech war with­out casu­al­ties (on our side) — gives a boost to mil­i­tary spend­ing and makes the prospect of war more appealing.
If the basic under­ly­ing axiom of the Cold War was the axiom of MAD (Mutu­al­ly Assured Destruc­tion), the axiom of today's War on Ter­ror seems to be the oppo­site one, that of NUTS (Nuclear Uti­liza­tion Tar­get Selec­tion), i.e., the idea that, by means of a sur­gi­cal strike, you can destroy the enemy's nuclear capac­i­ties, while your anti-mis­sile shield pro­tects you from a counter-strike. More pre­cise­ly, the Unit­ed States acts as if it con­tin­ues to trust the MAD log­ic in its rela­tions with Rus­sia and Chi­na, while it is tempt­ed to prac­tice NUTS with Iran and North Korea. The para­dox­i­cal mech­a­nism of MAD inverts the log­ic of the ​"self-ful­fill­ing prophe­cy" into the ​"self-stul­ti­fy­ing inten­tion": The very fact that each side can be sure that, in the case it decides to launch a nuclear attack on the oth­er side, the oth­er side will respond with full destruc­tive force, guar­an­tees that no side will start a war. The log­ic of NUTS is, on the con­trary, that the ene­my can be forced to dis­arm if it is assured that we can strike at him with­out risk­ing a counter-attack. The very fact that two direct­ly con­tra­dic­to­ry strate­gies are mobi­lized simul­ta­ne­ous­ly by the same super­pow­er bears wit­ness to the phan­tas­magoric char­ac­ter of this entire reasoning.
How to stop our slide into this vor­tex? The first step is to leave behind all the pseu­do-ratio­nal talk about ​"strate­gic risks" that we are required to assume. We must also jet­ti­son the notion of his­tor­i­cal time as a lin­ear process of evo­lu­tion in which, at each moment, we have to choose between dif­fer­ent cours­es of action. It is not just a ques­tion of avoid­ing risks and mak­ing the right choic­es with­in the glob­al sit­u­a­tion, the true threat resides in the sit­u­a­tion in its entire­ty, in our ​"fate" — if we con­tin­ue to ​"roll" the way we do now, we are doomed, no mat­ter how care­ful­ly we pro­ceed. We have to accept the threat as our fate. So the solu­tion is not to be very care­ful and avoid risky acts — in act­ing like this, we ful­ly par­tic­i­pate in the log­ic which leads to cat­a­stro­phe. The solu­tion is to ful­ly become aware of the explo­sive set of inter­con­nec­tions that makes the entire sit­u­a­tion dan­ger­ous. Once we do this, we should embark on the long and dif­fi­cult work of chang­ing the coor­di­nates of the entire sit­u­a­tion. Noth­ing less will do.
In a weird pre­cur­sor to Pres­i­dent Obama's ​"that's how we roll," when the pas­sen­gers of the Unit­ed Air­lines Flight 93 attacked the hijack­ers on 9⁄11, the last audi­ble words of Todd Beam­er, one of them, were: ​"Are you guys ready? Let's roll." That's how we all roll, so let's roll, we may say — and bring down not only a plane, but our entire planet.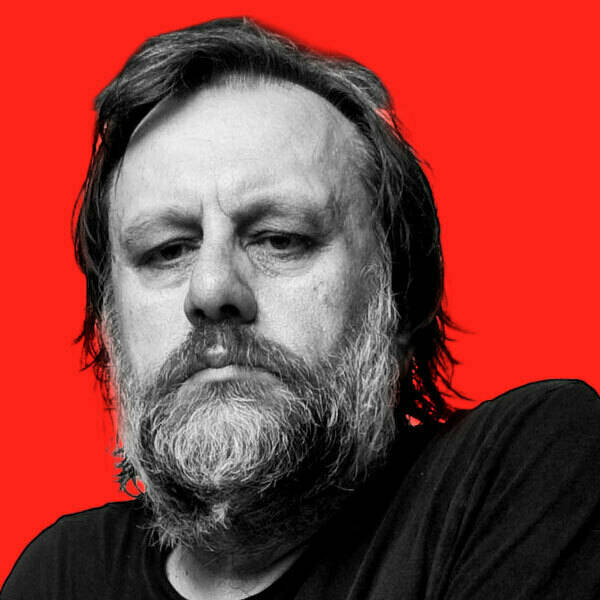 Slavoj Žižek
, a Sloven­ian philoso­pher and psy­cho­an­a­lyst, is a senior researcher at the the Insti­tute for Human­i­ties, Birk­beck Col­lege, Uni­ver­si­ty of Lon­don. He has also been a vis­it­ing pro­fes­sor at more than
10
uni­ver­si­ties around the world. Žižek is the author of many books, includ­ing Liv­ing in the End Times, First As Tragedy, Then As Farce, The Year of Dream­ing Dan­ger­ous­ly and Trou­ble in Paradise.