How To Make a Baby, Hyperintentionally
Modern Families explores the beauty of unconventional families—and the difficult and sometimes-repellant process of creating them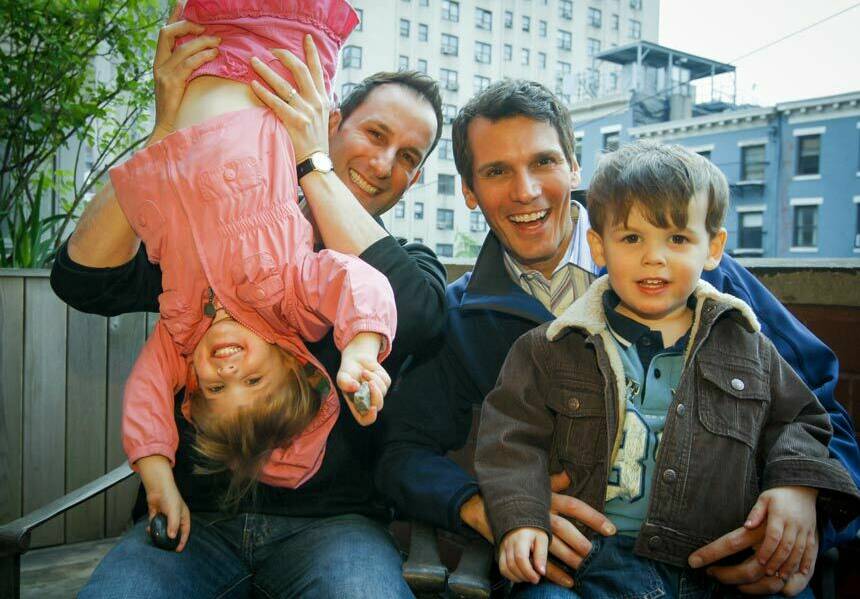 As an anti­dote to the spec­ta­cle of the intol­er­ant and self-right­eous Kim Davis refus­ing to val­i­date the mar­riage licens­es of peo­ple who love each oth­er, I high­ly rec­om­mend Josh Gamson's deeply mov­ing and smart new book, Mod­ern Fam­i­lies: Sto­ries of Extra­or­di­nary Jour­neys to Kin­ship. Gam­son, an emi­nent media soci­ol­o­gist and mar­ried gay father of two, fol­lows peo­ple who des­per­ate­ly want kids but can't bio­log­i­cal­ly pro­duce them, as they work to con­ceive their chil­dren and their fam­i­lies. His goal is sim­ple: to des­tig­ma­tize these fam­i­lies, espe­cial­ly giv­en how much effort and care go into what he calls ​"hyper­in­ten­tion­al" fam­i­ly for­ma­tion. He also seeks to dra­mat­i­cal­ly expand the term ​"repro­duc­tive free­dom" to include the hero­ic efforts peo­ple go to, against bar­ri­ers and dis­crim­i­na­tion, to make families.
He writes with palpable discomfort about an egg-donor and surrogacy industry in which men like him are advised to get eggs from smart, blue-eyed college girls and then plant the embryo into the wombs of lower-middle-class women—whose eggs you are advised you don't want, but whose uteruses you do.
What is so deft about Mod­ern Fam­i­lies is the ease with which Gam­son weaves togeth­er indi­vid­ual sto­ries about cre­at­ing fam­i­lies with aca­d­e­m­ic research about the process, from sin­gle par­ent­hood to gay par­ent­ing to repro­duc­tive technologies.
He begins with the con­vo­lut­ed jour­ney he and his hus­band took to bring their first daugh­ter into the world. Gam­son had, from child­hood, always imag­ined he'd be a dad. When he came to terms with his sex­u­al iden­ti­ty, he assumed that could nev­er hap­pen. Yet he could not let his desire for chil­dren go. And so an explo­ration began. A close female friend did not want chil­dren but did want to expe­ri­ence preg­nan­cy. Anoth­er woman donat­ed her eggs. Gam­son and his hus­band could pro­vide the sperm. Out of this kin­ship group came a child.
Gam­son is part of a net­work of pret­ty amaz­ing peo­ple who have cre­at­ed delib­er­ate­ly uncon­ven­tion­al fam­i­lies against all odds, and he describes the often heart-wrench­ing emo­tion­al and tech­no­log­i­cal lengths they had to go to. There are moments in all these accounts that will bring you to tears. The sto­ries he tells involve adop­tion, the use of sur­ro­gates and in vit­ro fer­til­iza­tion. They fea­ture gay and straight and trans­gen­der par­ents as well as sin­gle, cou­pled and mul­ti-par­ent fam­i­lies. Some entail going halfway around the world to adopt a child, and Gam­son is keen­ly sen­si­tive to the ​"glob­al strat­i­fi­ca­tion sys­tem in which the Unit­ed States remained dom­i­nant, always a receiv­er and not a sender of adop­tive children."
His sub­jects are alike in one way: They are all appar­ent­ly mid­dle- to upper-mid­dle-class. Gam­son, a soci­ol­o­gist, is quick to empha­size that even though his sub­jects may have been mar­gin­al­ized because of their sex­u­al­i­ty, their class priv­i­lege, finan­cial resources and social net­works enabled them to cre­ate their fam­i­lies in a way that peo­ple of less­er means sim­ply can­not. He is also sen­si­tive to the weird, gen­der-based dynam­ics at play in a realm where a gay man is seen as defi­cient because he can­not car­ry a baby and a woman as priv­i­leged because she can — but her repro­duc­tive capac­i­ty can also be exploit­ed through sur­ro­ga­cy or coer­cive adop­tion prac­tices. He writes with pal­pa­ble dis­com­fort about an egg-donor and sur­ro­ga­cy indus­try in which men like him are advised to get eggs from smart, blue-eyed col­lege girls and then plant the embryo into the wombs of low­er-mid­dle-class women — whose eggs you are advised you don't want, but whose uterus­es you do.
Gam­son is a great sto­ry­teller, and this mat­ters, because uncon­ven­tion­al fam­i­lies need to have com­pelling ori­gin sto­ries when their chil­dren ask, ​"Where did I come from?" or are asked, ​"Why don't you have a mom?" or ​"Why do you have two?" or ​"If you don't have a mom, how did you get born?" Such sto­ries have pol­i­tics, Gam­son reminds us, because they are a direct chal­lenge to the faux ​"fam­i­ly val­ues" nuclear fam­i­ly dis­course, which is actu­al­ly not the norm any­more, if it ever was.
Two strong themes, often in ten­sion, dom­i­nate this inspir­ing book. One is how expen­sive, inequitable and at times repel­lant the whole assist­ed repro­duc­tion indus­try can be, lead­ing some, like Gam­son, to explore and find sat­is­fy­ing (if com­pli­cat­ed) workarounds, like friend­ship-based sur­ro­ga­cy or mul­ti-par­ent par­ent­ing. The oth­er, though, is what this very same indus­try can make pos­si­ble: new­found, love-filled fam­i­lies who, in their increased vis­i­bil­i­ty and obvi­ous joy, slow­ly but sure­ly break down the mean-spir­it­ed bar­ri­ers the likes of Kim Davis want to impose on oth­ers who sim­ply want to share and cel­e­brate their love.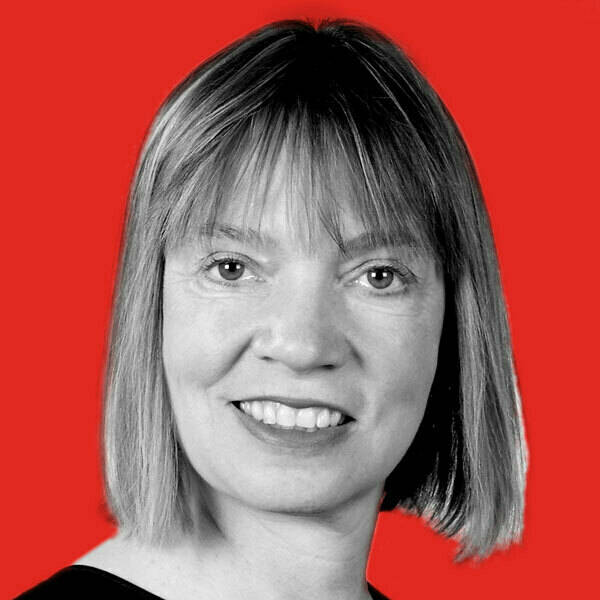 Susan J. Dou­glas
is a pro­fes­sor of com­mu­ni­ca­tions at the Uni­ver­si­ty of Michi­gan and a senior edi­tor at
In These Times
. Her forth­com­ing book is
In Our Prime: How Old­er Women Are Rein­vent­ing the Road Ahead.
.