After the FDA approves a new drug, it rarely faces fol­low-up stud­ies that might reveal seri­ous and pos­si­bly fatal side effects. Some dan­gers remain hid­den for years until an accu­mu­la­tion of dis­as­ters sparks law­suits. Faced with lit­i­ga­tion, cor­po­ra­tions must cough up data – and some­times choke on it.
Disasters can spark lawsuits. Faced with litigation, pharmaceutical corporations must cough up data—and sometimes choke on it.
A suit against drug mak­er Wyeth freed 1,500 doc­u­ments that yield­ed ​"unprece­dent­ed insights into how phar­ma­ceu­ti­cal com­pa­nies pro­mote drugs," wrote Adri­anne Fugh-Berman in a Sep­tem­ber study in PLoS Med­i­cine. The 14,000 plain­tiffs who took the menopausal hor­mone ther­a­py (HT) Prem­pro claim that Wyeth dis­tort­ed study results and hid evi­dence of harm. Some patients trad­ed the tem­po­rary incon­ve­nience of hot flash­es for the per­ma­nent incon­ve­nience of death.
It was not as if Wyeth didn't have rea­son to sus­pect seri­ous risk. In 1975, an eight-fold increase in endome­tri­al can­cer was linked to estro­gen use. To counter this side effect, Wyeth added prog­es­terone and cre­at­ed Prem­pro. But the new com­bo not only failed to pre­vent car­dio­vas­cu­lar dis­ease, it increased the risk of breast can­cer, stroke, demen­tia and incon­ti­nence, accord­ing to the 2002 Women's Health Ini­tia­tive study.
For decades Wyeth had pro­mot­ed HT and the dis­easi­fi­ca­tion of menopause through tried and true schemes: First, it rede­fined a nor­mal process – in this case aging and menopause – as an ill­ness treat­able with drugs. After cher­ry pick­ing stud­ies, some con­duct­ed off-shore, it hired spe­cial­ized com­pa­nies to ghost­write favor­able arti­cles for med­ical jour­nals, and paid doc­tors to sign their names – thus cre­at­ing the impres­sion that inde­pen­dent researchers, not hacks-for-hire, had authored the articles.
"Wyeth used ghost­writ­ten arti­cles to mit­i­gate the per­ceived risks of breast can­cer asso­ci­at­ed with HT, to defend the unsup­port­ed car­dio­vas­cu­lar ​'ben­e­fits' of HT, and to pro­mote off-label, unproven uses of HT such as the pre­ven­tion of demen­tia, Parkinson's dis­ease, vision prob­lems, and wrin­kles," Fugh-Berman concluded.
Design­Write, Wyeth's hired ghost­writ­ing out­fit, boasts ​"long expe­ri­ence in blend­ing sci­en­tif­ic and clin­i­cal issues with mar­ket­ing needs." It cranked out more than 100 arti­cles and pre­sen­ta­tions for jour­nals and sym­posia tout­ing Prempro's virtues, and then paid promi­nent doc­tors and researchers who con­tributed lit­tle more than their names.
A par­tic­u­lar­ly lucra­tive med­ical mar­ket, with a his­to­ry of recalls and scan­dal, is the $200 bil­lion U.S. med­ical device indus­try for replace­ment joints, pace­mak­ers and CT scan­ners. Fugh-Berman's study of con­flicts of inter­est, using dis­clo­sures forced by gov­ern­ment inves­ti­ga­tions, revealed that in the year end­ing in Jan­u­ary 2009, five med­ical device com­pa­nies doled out 1,654 pay­ments to ortho­pe­dic sur­geons and researchers that totaled more than $248 mil­lion. Few­er than half the experts who pub­lished arti­cles deal­ing with the ​"donor" company's prod­ucts dis­closed their finan­cial relationship.
Big pharma's stake in cook­ing the books is obvi­ous, but why are med­ical jour­nals com­plic­it? One rea­son is that unlike most of the web, most med­ical jour­nal sites pro­tect their mate­r­i­al behind a stur­dy pay wall, and may charge up to $40 per reprint. Drug com­pa­nies some­times buy up thou­sands of prod­uct-favor­able reprints to dis­trib­ute free to doc­tors, there­by pro­vid­ing a cash incen­tive to jour­nals that pub­lish arti­cles like­ly to be reprinted.
If jour­nal arti­cles are insuf­fi­cient­ly lauda­to­ry as mar­ket­ing vehi­cles, drug com­pa­nies can turn to sup­ple­ments. Sep­a­rate­ly bound, these pub­li­ca­tions bear the journal's name, but are indus­try pro­duced and rarely peer-reviewed. Wyeth, for exam­ple, mailed its pro-Prem­pro sup­ple­ment with the jour­nal Women's Health in Pri­ma­ry Care to 128,000 physicians.
In 2000, big phar­ma firms spent more than $15.7 bil­lion pro­mot­ing pre­scrip­tion drugs in the Unit­ed States. Like oth­er mega cor­po­ra­tions, they have great advan­tages over cit­i­zens: They are rich, pow­er­ful, pro­tect­ed by laws and tax rules, and giv­en the rights of peo­ple while shield­ed from many of the respon­si­bil­i­ties. On our side, we have timid or weak politi­cians and bureau­crats, activist orga­ni­za­tions and the abil­i­ty to sue. Unfor­tu­nate­ly, law­suits tend to pun­ish rather than pre­vent. But the deter­rent effect of large set­tle­ments, the bad PR and the dis­cov­ery of data and records are nonethe­less com­po­nents in mit­i­gat­ing the epi­dem­ic of cor­po­rate greed.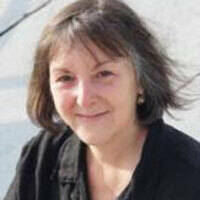 Ter­ry J. Allen
is a vet­er­an inves­tiga­tive reporter/​editor who has cov­ered local and inter­na­tion­al pol­i­tics and health and sci­ence issues. Her work has appeared in the
Guardian, Boston Globe, Times Argus, Harper's
, the Nation​.com, Salon​.com, and
New Sci­en­tist
. She has been an edi­tor at Amnesty Inter­na­tion­al,
In These Times
, and Cor​p​watch​.com. She is also a pho­tog­ra­ph­er. Her por­traits of peo­ple sit­ting in some of the
1900
cars lined up out­side a New­port, Vt., food drop can be seen on www​.flickr​.com/​p​h​o​t​o​s​/​t​e​r​r​y​a​l​l​e​n​/​a​lbums. Ter­ry can be con­tact­ed at tallen@​igc.​org or through www​.ter​ry​jallen​.com.