Now that the Bush admin­is­tra­tion has sus­tained mas­sive, ser­i­al repu­di­a­tions of its trag­ic fol­ly in Iraq – from the Iraq Study Group, from the elec­torate and from the dai­ly dis­as­ters in Iraq itself – we should note one insti­tu­tion that has not been giv­en its due about being right all along: the inde­pen­dent press, includ­ing pro­gres­sive Web sites and blogs. From the moment Bush's chief of staff Andrew Card announced in Sep­tem­ber 2002 the roll-out of their ​"new prod­uct" – the plan to invade Iraq – the inde­pen­dent press relent­less­ly and con­tin­u­ous­ly exposed the ridicu­lous ratio­nales and out­right lies prof­fered by the administration.
Remember, we were 'crazy leftists' who were accused of being 'with the terrorists.' Turns out we were also with 'reality.'
Remem­ber, we were ​"crazy left­ists" who were accused of being ​"with the ter­ror­ists." Turns out we also were with ​"real­i­ty." Let's review a tiny sam­ple of these pre­dic­tions, and cel­e­brate out­lets with not even a ​"lib­er­al bias" but a pro­gres­sive one, which, it turns out, was the smart and cor­rect world­view. Also note this wasn't Mon­day morn­ing quar­ter­back­ing but, like, real­ly ear­ly pre-sea­son quar­ter­back­ing. The fol­low­ing were all writ­ten months before the inva­sion even started.
In ​"The Case Against War," in the Sep­tem­ber 30, 2002, Nation, Stephen Zunes not­ed that ​"The Bush Admin­is­tra­tion has failed to pro­duce cred­i­ble evi­dence that the Iraqi régime has any links what­so­ev­er with Al Qae­da" and fore­saw ​"the prospect of a dev­as­tat­ing war." He con­tin­ued, ​"U.S. sol­diers would have to fight their way through heav­i­ly pop­u­lat­ed agri­cul­tur­al and urban lands" and would like­ly face ​"bit­ter, house-to-house fight­ing" result­ing in ​"high civil­ian casu­al­ties." (Fig­ures vary wild­ly here, with esti­mates rang­ing from 50,000 to 655,000; high num­bers either way.) In addi­tion, ​"It would be a mis­take … to think that defeat­ing Iraq would result in as few Amer­i­can casu­al­ties as occurred in dri­ving the Tal­iban mili­tia from Kab­ul last autumn." More to the point, ​"Régime change imposed by invad­ing U.S. mil­i­tary forces would not be wel­come" and ​"would only raise ani­mos­i­ty in the region against the Unit­ed States." In what one would have thought a self-evi­dent point (though clear­ly not to Rums­feld), Zunes opined ​"throw­ing a gov­ern­ment out is eas­i­er than putting a new one togeth­er." And final­ly, while Zunes doubt­ed Bush's asser­tions about Iraq pos­sess­ing WMDs, he not­ed quite pre­scient­ly, ​"in the chaos of a U.S. inva­sion and its after­math, the chances of such weapons being smug­gled out of the coun­try into the hands of ter­ror­ists would increase." What he couldn't pre­dict was that caches of var­i­ous con­ven­tion­al weapons, includ­ing those made right here, would find their way into the hands of an insurgency.
David Cor­tright, writ­ing in the August 2002 Pro­gres­sive, pre­dict­ed that ​"Remov­ing the present régime and installing a pro-Amer­i­can gov­ern­ment will require the inva­sion and occu­pa­tion of Iraq by a sub­stan­tial num­ber of U.S. ground forces," upwards of 300,000. He antic­i­pat­ed that such an inva­sion would pro­duce ​"sig­nif­i­cant" U.S. and Iraqi casu­al­ties, evoke ​"polit­i­cal rage" in the Arab world and ​"desta­bi­lize gov­ern­ments in the region and increase tur­moil and polit­i­cal extrem­ism through­out the Mid­dle East and beyond."
And how's this for prophet­ic? ​"How­ev­er much Iraqis loathe their régime, they will soon loathe the Amer­i­can occu­pa­tion that will fol­low its demise." Fur­ther­more, wrote Rashid Kha­li­di in the Jan­u­ary 27, 2003, In These Times, ​"it is high­ly ques­tion­able whether the occu­pa­tion of a com­plex, divid­ed coun­try like Iraq and the instal­la­tion of a new régime will lead to a rapid flow­er­ing of democracy…this war will mark not the end, but the begin­ning of our prob­lems in this region." Kha­li­di used the words ​"blood­bath" and emer­gence of a ​"region­al pow­er vac­u­um," warn­ing ​"we will be cre­at­ing legions of new ene­mies through­out the Mid­dle East."
How much would the war cost? David Corn, in a Sep­tem­ber 27, 2002, post on Alter­Net, chal­lenged the Pentagon's report­ed pro­jec­tion of $50 bil­lion and remind­ed read­ers that Lawrence Lind­sey, Bush's chief eco­nom­ic advis­er, had said the cost could be as high as $200 bil­lion. Corn also not­ed that some of the pro­jec­tions includ­ed noth­ing for ​"peace­keep­ing or occu­pa­tion forces that might be required after the war." Total cost of the war so far? Some­where between $349 and $379 billion.
By Feb­ru­ary 2003, the inde­pen­dent press had repeat­ed­ly sought, in vain, to cor­rect the Bush pro­pa­gan­da reit­er­at­ed in his now infa­mous State of the Union address: that there were ties between al-Qae­da and Sad­dam and that those alu­minum tubes (remem­ber those?) were evi­dence of Iraq's flour­ish­ing nuclear arms program.
Frank Rich, in his excel­lent The Great­est Sto­ry Ever Sold, includes a time­line show­ing the dis­junc­ture between fact and pro­pa­gan­da, and when the facts were report­ed by out­lets like The New York­er, Van­i­ty Fair and even the Times. We need a com­pa­ra­ble account about the report­ing and analy­sis of the lead-up to and exe­cu­tion of the war in the ​"crazy left­ist" press. It was crazy, alright – crazy like a fox.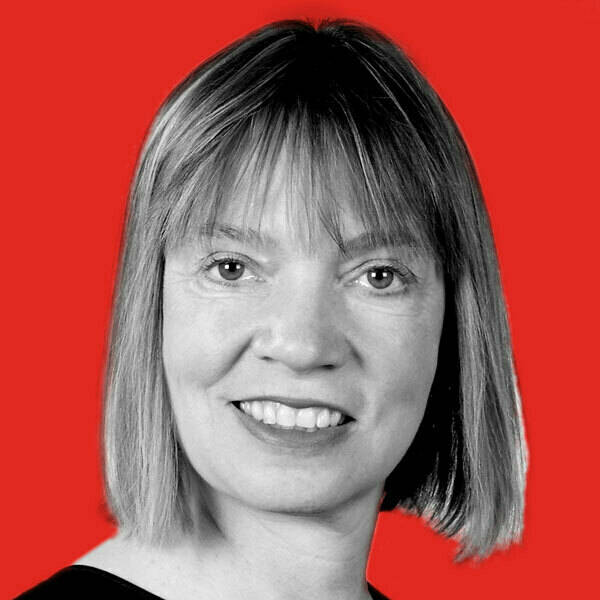 Susan J. Dou­glas
is a pro­fes­sor of com­mu­ni­ca­tions at the Uni­ver­si­ty of Michi­gan and a senior edi­tor at
In These Times
. Her forth­com­ing book is
In Our Prime: How Old­er Women Are Rein­vent­ing the Road Ahead.
.