I Think Hillary Clinton's Politics Are Terrible. I'm Voting For Her So We Can Grow The Left.
Vote for the opponent you want.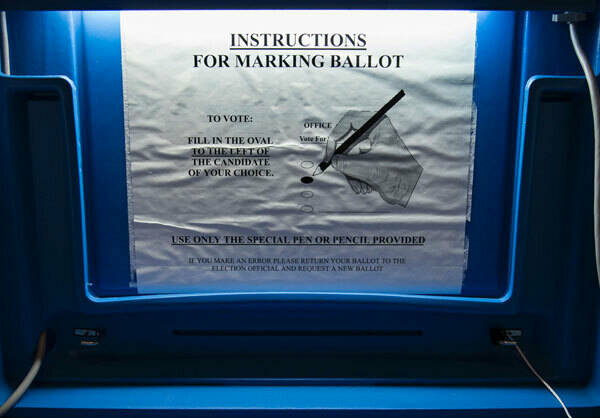 Regard­ing why I'm eager to vote for Hillary Clin­ton on Tuesday:
First, you can vote how­ev­er you want. I'm not here to shit on Jill Stein vot­ers or Bernie Sanders write-ins or non-vot­ers or what­ev­er. I may not be per­suad­ed by your strat­e­gy for build­ing social­ism, but this is not one of the great strate­gic deci­sion moments for the left. Do you.
Sec­ond, after the con­ven­tions, I decid­ed not to post online about the pres­i­den­tial elec­tion in order to hold myself to my belief that unless an elec­toral cam­paign helps grow the left, as Sanders' cam­paign indis­putably did, it squan­ders ener­gy. With Stand­ing Rock and what­not going on, I did­n't want my focus on an already too-focused-on race. I got off Twit­ter and basi­cal­ly did­n't watch the debates, and I'm cer­tain my spir­it is bet­ter off than it would have been.
I'm end­ing this absti­nence a few days ear­ly to explain why I will be vot­ing for Clin­ton, whose pol­i­tics I find so ter­ri­ble that I made a meme series enti­tled ​"Hillary Clinton's ter­ri­ble pol­i­tics." I plan not just to vote, but to vote eagerly.
I've under­gone two shifts in think­ing over this long elec­tion sea­son that influ­enced my deci­sion. The first was becom­ing skep­ti­cal of the extent to which I'd bought into an under­stand­ing of vot­ing as a self-expres­sive speech act. The lan­guage used in this frame­work — hav­ing a per­son­al respon­si­bil­i­ty to make your voice heard — start­ed to sound to me like indi­vid­u­al­is­tic, sap­py lib­er­al bull­shit. Vot­ing, I now think, is not chiefly a per­for­mance of self-expres­sion, but a stone cold tac­tic for achiev­ing a polit­i­cal out­come. Bet­ter to vote for some­one whose pol­i­tics are ter­ri­ble, if that accom­plish­es some­thing good, than to vote for some­one whose pol­i­tics are great, if that accom­plish­es noth­ing good, or worse, some­thing bad. In this case, being a New York­er, what­ev­er my vote accom­plish­es is neg­li­gi­ble: the point is I have shed my aver­sion to vot­ing for ter­ri­ble politicians.
I also began to ques­tion whether the main con­sid­er­a­tion for left­ists should be which can­di­date is like­li­est to enact our agen­da — the less­er evil. The fact is, the left is not yet strong enough to extract major con­ces­sions. To imag­ine what it would have been like had Sanders been elect­ed pres­i­dent (as he sure­ly would have if we'd got­ten him nom­i­nat­ed), just look at what Jere­my Cor­byn is fac­ing in the U.K. and scale it up. With Sanders ham­strung, the coun­try would have decid­ed that it had tried social­ism and social­ism had failed.
Our most urgent task is grow­ing the left. Our pri­or­i­ty, there­fore, should not be to elect the left­most pres­i­dent, but the pres­i­dent under whom the pow­er of the left is like­li­est to grow.
Nor­mal­ly, this means Democ­rats. When Repub­li­cans are in pow­er, the left gets sub­sumed as the left flank of the offi­cial oppo­si­tion, which is led by Democ­rats. With Democ­rats in pow­er, though, the left gets to be its own oppo­si­tion, to draw con­trasts between left­ism and lib­er­al­ism — against a Demo­c­ra­t­ic president.
One under­ap­pre­ci­at­ed attribute of recent social move­ments — Occu­py, the Move­ment for Black Lives, low-wage work­ers, cli­mate jus­tice, immi­grant rights, etc. — is the suc­cess they have had advanc­ing the left against Barack Oba­ma, who peo­ple love and adore. Imag­ine how much eas­i­er it will be against Clin­ton, who is wide­ly unpop­u­lar and dis­trust­ed, large­ly because she enjoys too cozy a rela­tion­ship with the own­er­ship class. Imag­ine the boost to mil­i­tant work­ing-class orga­niz­ing when the lib­er­al-in-chief lacks a work­ing-class base of enthu­si­as­tic support.
It's not that she's the *less­er* evil, though she is; it's that she's the *more strate­gi­cal­ly use­ful* evil.
Neli­ni Stamp's max­im is per­sua­sive: vote for the oppo­nent you want. I'm eager to grow the left against Pres­i­dent Hillary Clin­ton, and with that eager­ness I will cast my vote for her.
Jesse A. Myer­son is a New York – based activist and writer.