When it comes to ubiq­ui­tous sym­bols of mass Amer­i­can cul­ture, the 1999 movie Fight Club apt­ly remind­ed us that bland Ikea fur­ni­ture is now on par with Mom and Apple Pie.
When the seemingly benevolent holdouts like Ikea join that competition, it's a sign that workers in all countries need something different than more "free" trade.
The film, of course, was lament­ing more the ennui of homog­e­niza­tion than Ikea's par­tic­u­lar busi­ness mod­el, because Ikea's mar­ket sat­u­ra­tion was always con­sid­ered some­what laud­able thanks to the company's seem­ing­ly spe­cial ethos. Based in Swe­den, the blue-and-yel­low behe­moth was known to con­sumers as one of the few coura­geous anti-Wal­marts in the big-box world – a firm whose Scan­di­na­vian-social­ist fla­vor appeared to assure us that it was prob­a­bly treat­ing its work­ers bet­ter than most multi­na­tion­als, thus giv­ing Amer­i­ca a rare haven of guilt-free shopping.
Or so it seemed, until the Los Ange­les Times this week pub­lished a damn­ing sto­ry about Ikea's man­u­fac­tur­ing plant in Danville, Va.
The piece looks at racial dis­crim­i­na­tion charges against the com­pa­ny, airs employ­ees' com­plaints of work­place mis­treat­ment, and exam­ines Ikea's Wal­ton-like efforts to bust union-orga­niz­ing dri­ves. Tak­en togeth­er, the alle­ga­tions under­mine one of Ikea's unique sell­ing propo­si­tions and, in the process, lay bare a dis­turb­ing new eco­nom­ic dynam­ic – one that now ensnares even the com­pa­nies we think are the most social­ly con­scious of all.
Buried in the Times report is the trou­bling sto­ry of why Ikea opened a plant in the Unit­ed States in the first place. No, the deci­sion wasn't made to take advan­tage of supe­ri­or work­force skills or pro­duc­tiv­i­ty – pos­i­tive attrib­ut­es that once drove our man­u­fac­tur­ing sec­tor and built our mid­dle class. Instead, it was made to exploit our decreas­ing wage lev­els and weak work­er protections.
Though com­pa­ny fac­to­ries in Swe­den pro­duce the same book­cas­es as the plant in Vir­ginia, the Times notes that ​"the big dif­fer­ence is that the Euro­peans enjoy a min­i­mum wage of about $19 an hour and a gov­ern­ment-man­dat­ed five weeks of paid vaca­tion (while) full-time employ­ees in Danville start at $8 an hour with 12 vaca­tion days" – and that doesn't count the one-third of Danville work­ers who are paid even less because they are delib­er­ate­ly sub­con­tract­ed through temp agencies.
Ikea's exploita­tion motive evokes mem­o­ries of Gen­er­al Electric's Jack Welch. He famous­ly said that in an era with­out strong inter­na­tion­al unions and with stan­dards-free trade pacts, prof­it-max­i­miz­ing com­pa­nies would end up putting ​"every plant you own on a barge" and trolling the world for the low­est wages and work­place con­di­tions, know­ing they would no longer face tar­iff costs.
That's what so many for­mer­ly Amer­i­can man­u­fac­tur­ers did when they picked up and left the Unit­ed States after NAF­TA and the Chi­na trade deal reduced tar­iffs, and what more will like­ly do if the Oba­ma administration's new Colom­bia free-trade pact pass­es Con­gress. That's what com­pa­nies are doing by leav­ing Chi­na for the even low­er wages of Viet­nam and North Korea. And that's what Ikea did in mov­ing Swedish pro­duc­tion facil­i­ties to Vir­ginia (and prob­a­bly some­where else if Danville work­ers dare demand some respect).
Sure, Danville has seen new jobs in this par­tic­u­lar sit­u­a­tion – but those jobs replaced the city's high­er-pay­ing man­u­fac­tur­ing jobs that were pre­vi­ous­ly elim­i­nat­ed by the same dynam­ic. That means work­ers in Danville have lost ground in the over­all trans­ac­tion – just as work­ers in the rest of Amer­i­ca and around the world are los­ing ground in what has become a destruc­tive wage-cut­ting race to the bottom.
When even the seem­ing­ly benev­o­lent hold­outs like Ikea join that com­pe­ti­tion, it's a sign that work­ers in all coun­tries need some­thing dif­fer­ent than sim­ply more ​"free" trade.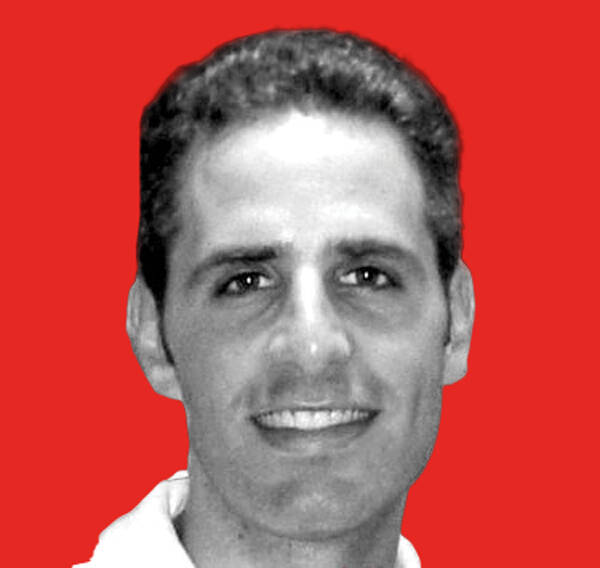 David Siro­ta
is an award­win­ning inves­tiga­tive jour­nal­ist and an
In These Times
senior edi­tor. He served as speech writer for Bernie Sanders'
2020
cam­paign. Fol­low him on Twit­ter @davidsirota.