Under ACLU-Drafted Bill, Illinois Police Must Forget Where You've Been
A new Illinois State Senate bill could end the mass collection and indefinite storage of license plate tracking data by police.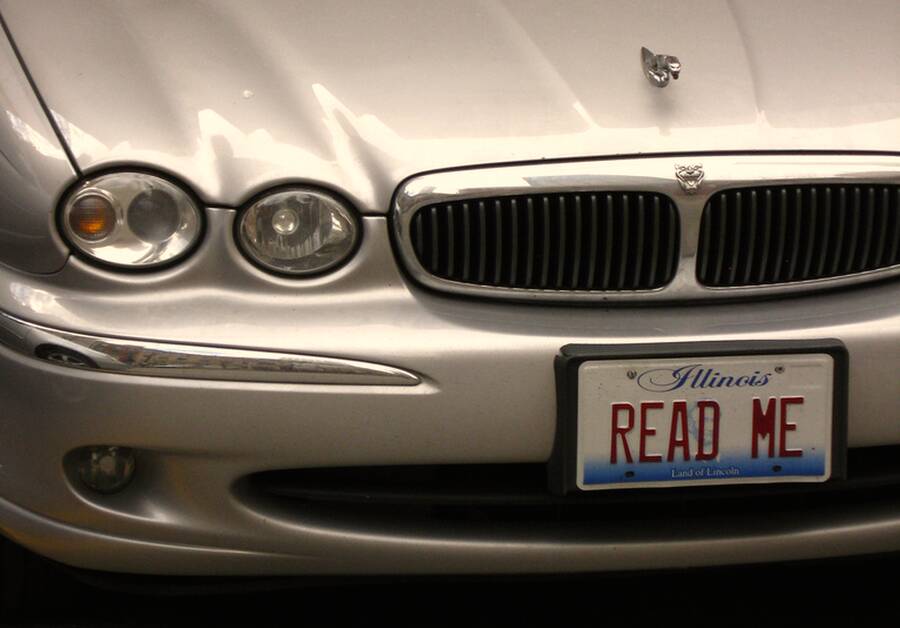 A bill recent­ly sub­mit­ted to the Illi­nois Gen­er­al Assem­bly could bring strict reg­u­la­tion to police use of license plate track­ing tech­nol­o­gy — if it can sur­vive lob­by­ing by indus­try and law enforce­ment and beat out sev­er­al less restric­tive bills.
Without regulations, Sen. Biss says, this type of tracking "transforms the individual's relationship to government. What I would characterize as a commonsense definition of privacy evaporates in a world of unlimited location surveillance."
Illi­nois, like most states, has no laws in place reg­u­lat­ing police use of auto­mat­ic license plate read­ers (ALPRs). These cam­eras scan the license plates of pass­ing vehi­cles and auto­mat­i­cal­ly store the infor­ma­tion in search­able data­bas­es. Cur­rent­ly, police in sev­er­al Illi­nois cities, includ­ing Chica­go and Spring­field, have ALPR-equipped squad cars that con­tin­u­ous­ly send this data to cen­tral police servers.
Sen­ate Bill 1753, intro­duced Feb­ru­ary 20 by state Sen. Daniel Biss (D‑Evanston), would end the indef­i­nite stor­age of that data. The pro­pos­al — draft­ed with the Amer­i­can Civ­il Lib­er­ties Union of Illi­nois — lim­its the reten­tion peri­od of gov­ern­ment-run ALPR data­bas­es to 30 days, unless a license plate num­ber match­es that of a want­ed vehi­cle or a judge issues an exten­sion for a spe­cif­ic case (police must then delete the data at the end of the investigation.)
ACLU of Illi­nois staff attor­ney Adam Schwartz says the bill would allow police to use ALPRs in pre­cise, legit­i­mate ways, while pro­tect­ing the pub­lic from pri­va­cy prob­lems asso­ci­at­ed with mass col­lec­tion of loca­tion data — like the gov­ern­ment know­ing which doc­tors' offices you vis­it. Under the bill, gov­ern­ment agen­cies could con­tin­ue to use ALPRs to col­lect traf­fic tolls, tick­et ille­gal­ly parked cars, or find an Amber Alert kid­nap­per, Schwartz explains. How­ev­er, a police offi­cer could no longer type in your license plate num­ber to see every­where you have been, or search the site of a protest for all cars that passed through.
With­out reg­u­la­tions, Sen. Biss says, this type of track­ing ​"trans­forms the individual's rela­tion­ship to gov­ern­ment. What I would char­ac­ter­ize as a com­mon­sense def­i­n­i­tion of pri­va­cy evap­o­rates in a world of unlim­it­ed loca­tion surveillance."
ALPR cam­eras are also wide­ly used in the pri­vate sec­tor by auto­mo­bile repos­ses­sion, toll col­lec­tion and park­ing enforce­ment com­pa­nies, which pool the records in nation­al data­bas­es. Sen­ate Bill 1753 does not lim­it pri­vate-sec­tor use, but it does lim­it law enforce­ment agen­cies' access to pri­vate data­bas­es. Cur­rent­ly, the Chica­go Police Depart­ment and the Chica­go office of Immi­gra­tions and Cus­tom Enforce­ment have access to the largest pri­vate ALPR data­base in the coun­try, Vig­i­lant Solution's Nation­al Vehi­cle Loca­tion Ser­vices (NVLS), which con­tains more than 3 bil­lion records, grows by 70 mil­lion records per month, and retains all data indef­i­nite­ly. SB 1753 restricts police to using only data­bas­es with a data reten­tion peri­od of 30 days or less. None of the major pri­vate data­bas­es adver­tise hav­ing such a pol­i­cy, mak­ing it like­ly that SB1753 would effec­tive­ly end police use of net­works like NVLS.
Sen. Biss says that he has already heard from indus­try lob­by­ists who want to edit that por­tion of his pro­pos­al. He main­tains, how­ev­er, that gov­ern­ment use of pri­vate data­bas­es shouldn't remain total­ly unreg­u­lat­ed. ​"The prob­lem is that, to an increas­ing degree, gov­ern­ment has essen­tial­ly sub­con­tract­ed its sur­veil­lance func­tions out to pri­vate indus­tries," Schwartz says. ​"What we want­ed to avoid was the sit­u­a­tion where we stop the gov­ern­ment from build­ing the data­base of ALPR records, but the gov­ern­ment remains free to go to the pri­vate ALPR gath­er­ing cor­po­ra­tion which has the indef­i­nite­ly long database."
Sen. Biss says that his com­mu­ni­ca­tions with law enforce­ment agen­cies have made clear that ALPR is being wide­ly used in Illi­nois and that this is an impor­tant issue for them. The state sen­a­tor says he has had ​"use­ful dis­cus­sions" with law enforce­ment rep­re­sen­ta­tives, but that ​"we're pret­ty far from agree­ment at this point."
Com­pet­ing proposals
Oth­er bills recent­ly intro­duced are less restric­tive of police ALPR use. ​"The breadth of con­tent" in the com­pet­ing bills ​"will give you an indi­ca­tion of how chal­leng­ing the nego­ti­a­tions are with such stake­hold­ers," Sen. Biss says.
Sen­ate Bill 1351, intro­duced by State Sen­a­tor Ricar­do Muñoz (D‑Chicago) on Feb­ru­ary 18, offers far few­er restric­tions. It lim­its police use of ALPR cam­eras and data­bas­es to sit­u­a­tions with a ​"legit­i­mate law enforce­ment pur­pose," but does not curb reten­tion peri­ods or apply these restric­tions to gov­ern­ment build­ing secu­ri­ty sys­tems or pri­vate sys­tems.. Instead, it requires that law enforce­ment agen­cies cre­ate their own ALPR poli­cies SB1351 also shields ALPR sys­tem data from the state's Free­dom of Infor­ma­tion Act — a dou­ble-edged sword, accord­ing to Schwartz.
"On the one hand, we believe in open and trans­par­ent gov­ern­ment where it shares every­thing. On the oth­er hand, there's loca­tion pri­va­cy here," Schwartz says. Although the ACLU does not take issue with the lim­i­ta­tion of FOIA records in Muñoz's bill, it is absolute­ly against anoth­er pro­vi­sion that it says would pave the way for Illi­nois State Police to devel­op a statewide ALPR database.
State Rep­re­sen­ta­tive Peter Breen (R‑Lombard) intro­duced House Bill 3289 into the Illi­nois Gen­er­al Assem­bly on Feb­ru­ary 25. Like Biss's, it lim­its law enforce­ment reten­tion of ALPR data to 30 days, but unlike Biss's, it impos­es a penal­ty: Any vio­la­tion would be a Class A Mis­de­meanor, which can lead to a prison sen­tence of up to one year and/​or a fine of up to $2,500. How­ev­er, Rep. Breen's pro­pos­al does not include any lim­i­ta­tion on law enforce­ment use of pri­vate data­bas­es. (Nor does it shield ALPR data from FOIA disclosures).
All three bills are cur­rent­ly in Sen­ate and Gen­er­al Assem­bly com­mit­tees, await­ing fur­ther action. If one pass­es, Illi­nois will become the 11th state to enact a law reg­u­lat­ing ALPR use.
Joel Han­d­ley
, a for­mer assis­tant edi­tor at In These Times, is a Chica­go-based inde­pen­dent jour­nal­ist and free­lance editor.