In a Nightmare for Neoliberal Ed Reformers, Chicago Charter School Teachers May Strike This Week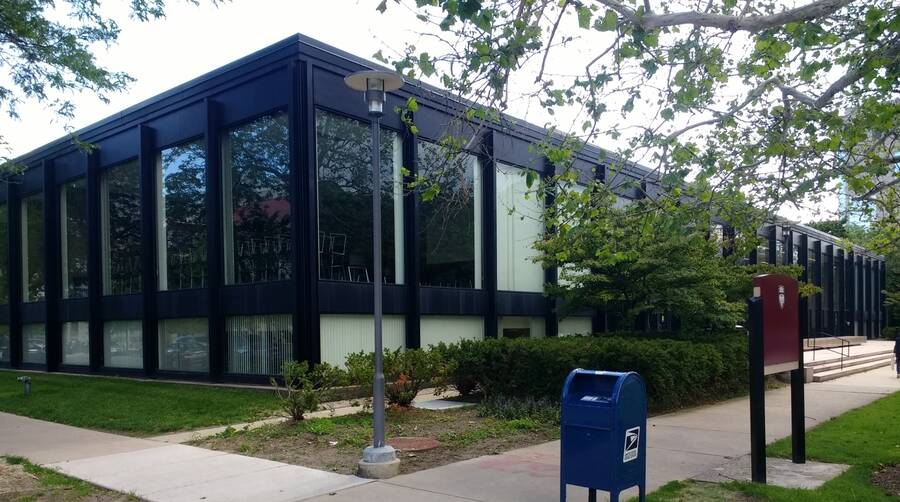 When the Chica­go Teach­ers Union (CTU) struck in 2012, then-CEO of the Unit­ed Neigh­bor­hood Orga­ni­za­tion (UNO) Juan Rangel took the oppor­tu­ni­ty to sing the prais­es of the city's char­ter schools, which remained open as CTU mem­bers walked the pick­et lines.
"I think par­ents are going to be frus­trat­ed when they see 50,000 kids (char­ter stu­dents) hav­ing an edu­ca­tion, going to school with­out inter­rup­tion and their kids" are not, Rangel told the Chica­go Tri­bune.
Four years lat­er, the tables have turned. An eleventh-hour agree­ment between the CTU and the school dis­trict head­ed off a sec­ond strike in Chica­go Pub­lic Schools (CPS) last week. But there's anoth­er teacher walk­out still brew­ing — this time, at the UNO Char­ter School Net­work (UCSN), a group of 15 pub­licly-fund­ed, pri­vate­ly-man­aged schools estab­lished by Rangel's orga­ni­za­tion, from which he resigned in 2013. For the past sev­en months, UCSN teach­ers have been in a tough con­tract fight with man­age­ment. If no agree­ment is reached this week, teach­ers plan to strike start­ing this Wednesday.
A walk­out by char­ter teach­ers would not be total­ly unprece­dent­ed. For­mer Amer­i­can Fed­er­a­tion of Teach­ers (AFT) orga­niz­er Shaun Rich­man notes in Jacobin that teach­ers at a Philadel­phia char­ter school engaged in a ​"sick-out" dur­ing con­tract nego­ti­a­tions in 2011. But dis­rup­tive labor actions are a rare sight in the tra­di­tion­al­ly union-free char­ter indus­try, and UCSN teach­ers' over­whelm­ing vote this month to autho­rize a net­work-wide strike breaks new ground.
As edu­ca­tion reform­ers have aggres­sive­ly pushed the nation­wide expan­sion of char­ter schools in recent years, teach­ers unions have fought back on two fronts. In addi­tion to oppos­ing con­tin­ued char­ter growth, they have poured resources into union­iz­ing exist­ing char­ters in order to thwart what many believed was the cen­tral ratio­nale of char­ter schools: chip­ping away at unions and dri­ving down wages and work­ing con­di­tions in the industry.
"The city thought they were going to use char­ters to break the unions," says Eri­ca Stew­art, a 5th-grade teacher at UNO's San­dra Cis­neros ele­men­tary school. ​"It didn't work." Stew­art, who has taught with­in UCSN for six years after being laid off by CPS, helped bring a union into the net­work in 2013 and now serves on the bar­gain­ing committee.
Chica­go has been a hotbed for char­ter orga­niz­ing. The Chica­go Alliance of Char­ter Teach­ers and Staff (Chica­go ACTS), an affil­i­ate of the AFT that launched in 2009, now rep­re­sents 32 char­ter schools, about one-fifth of the city's total. Chica­go ACTS's num­bers and lever­age got a major boost when UCSN's cam­pus­es vot­ed to union­ize in 2013. Though Chica­go ACTS isn't part of the CTU — under state law, char­ter and pub­lic school teach­ers can't be part of the same unit or col­lec­tive­ly bar­gain togeth­er — the two groups have a ​"ser­vice agree­ment" through which the lat­ter pro­vides bar­gain­ing and griev­ance rep­re­sen­ta­tion for union­ized char­ter teachers.
This fall, char­ter and non-char­ter teach­ers have also ral­lied sup­port for each other's con­tract fights. In prepa­ra­tion for a pos­si­ble strike, dozens of UCSN teach­ers, par­ents and sup­port­ers from the CTU and oth­er unions pick­et­ed in front of the char­ter network's swanky down­town head­quar­ters last week. The building's $250,000-a-year rent is a sore point for the union, Unit­ed Edu­ca­tors at UNO (UEU), which says it sug­gest­ed relo­cat­ing to a less expen­sive space and reduc­ing admin­is­tra­tive staff as alter­na­tives to class­room cuts this year. In August, UCSN laid off dozens of teach­ers and sup­port staff, cit­ing bud­get constraints
"I want to point out these beau­ti­ful offices," said Stew­art. ​"The mon­ey being spent on offices and admin­is­tra­tors needs to trick­le down to edu­ca­tion for our kids." UCSN schools serve about 8,000 stu­dents, who are pre­dom­i­nant­ly low-income and Lati­no. The union rep­re­sents 532 teach­ers and sup­port staff.
Among those laid off were Jorge Cis­neros, who taught tech­nol­o­gy class­es at the network's Esmer­al­da San­ti­a­go cam­pus. He pick­et­ed along with his daugh­ter, Marisa, who is in 6th grade at the Daniel Zizum­bo cam­pus in Archer Heights. Cis­neros has since found anoth­er posi­tion teach­ing 1st-grade at a dif­fer­ent UCSN school, but he wor­ries that the elim­i­na­tion of tech­nol­o­gy teach­ers net­work-wide will impact stu­dents' edu­ca­tion. Indeed, says Marisa, many stu­dents in her school have strug­gled to learn basic typ­ing this year, even though they will soon have to take stan­dard­ized tests that are admin­is­tered on the computer.
While the schools pride them­selves on mak­ing tech­nol­o­gy avail­able to every stu­dent, Cis­neros notes, ​"If there are no tech­nol­o­gy teach­ers, what good is it?"
The lay­offs also removed grad­u­ate sup­port advi­sors, who help guide prospec­tive UCSN stu­dents through the com­pli­cat­ed selec­tive enroll­ment process and aid grad­u­ates in apply­ing for col­lege. The union is demand­ing that the lay­offs be reversed, and is resist­ing attempts by UCSN to remove a cap on class sizes and to shift addi­tion­al pen­sion and health­care costs onto teach­ers — issues that also sur­faced dur­ing the CTU's con­tract battle.
In a state­ment released fol­low­ing last week's protest at its head­quar­ters, UNSC man­age­ment said the network's finances neces­si­tat­ed these cut­backs. ​"Unlike CPS, UCSN does not have access to TIF (tax incre­ment financ­ing) funds for addi­tion­al rev­enue, so any agree­ment we reach has to be cog­nizant of our finan­cial constraints."
Among them is the finan­cial fall­out from a messy divorce with the scan­dal-plagued UNO, the Lati­no com­mu­ni­ty group that was found­ed more than a decade before it began estab­lish­ing char­ters in 1998. Until last year, UNO direct­ly man­aged the schools and the bulk of the $80 mil­lion allo­cat­ed annu­al­ly to UNSC by CPS. But the two enti­ties cut ties fol­low­ing a series of rev­e­la­tions about UNO's mis­use of pub­lic fund­ing, includ­ing a $98 mil­lion state grant to build schools that the orga­ni­za­tion chan­neled, in part, to com­pa­nies led by polit­i­cal allies. After years of dizzy­ing suc­cess in pro­mot­ing the char­ter-school mod­el, this saga result­ed in Rangel's forced depar­ture as CEO, as well as even­tu­al fraud charges that he paid $10,000 to set­tle with the Secu­ri­ties and Exchange Com­mis­sion this year.
Also this year, Chica­go Sun-Times reporter Dan Mihalopou­los revealed that UNO offi­cials, includ­ing Rangel, had spent pub­lic mon­ey on lav­ish meals and trav­el. In a Sep­tem­ber let­ter to teach­ers and staff, the UCSN board said that it would oper­ate as a ​"lean orga­ni­za­tion" going for­ward, but that as part of the split with UNO, the schools had incurred more than $1 mil­lion in legal fees and tran­si­tion costs, in addi­tion to $7.8 mil­lion paid to UNO for the final year of its man­age­ment con­tract. Sys­tem-wide bud­get cuts this year also result­ed in a $5.7 mil­lion reduc­tion in CPS fund­ing, accord­ing to the board.
Mean­while, the union sus­pects that the net­work is ​"broke on pur­pose." UEU says it is still wait­ing for the full pic­ture to emerge, and that UCSN has not yet pro­duced rel­e­vant finan­cial infor­ma­tion. In the mean­time, bar­gain­ing will con­tin­ue down to the wire on Tues­day night.
"The ball is in management's court," says Stew­art, the 5th-grade teacher. ​"Either they're going to get seri­ous about sup­port­ing the employ­ees they claim to val­ue and the stu­dents whose edu­ca­tions are in their hands, or they're going to force us to strike to pro­tect the qual­i­ty of edu­ca­tion in our classrooms."
Our spe­cial 40th anniver­sary issue is out now. Sub­scribe today and get a free copy.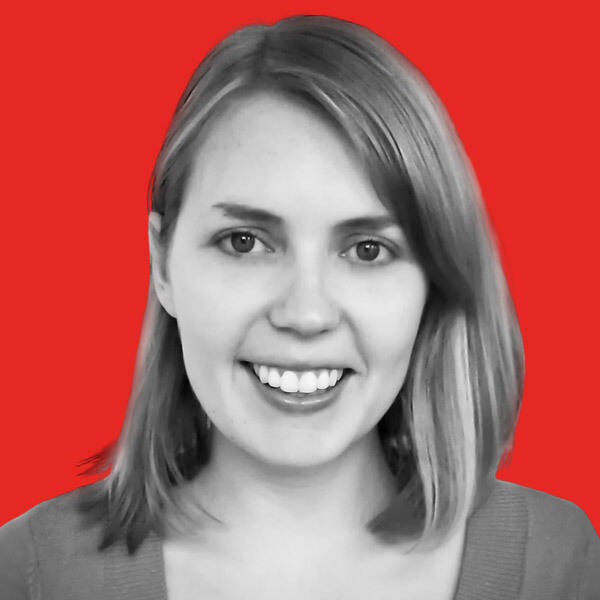 Rebec­ca Burns
is an award-win­ning inves­tiga­tive reporter whose work has appeared in The Baf­fler, the Chica­go Read­er, The Inter­cept and oth­er out­lets. She is a con­tribut­ing edi­tor at In These Times. Fol­low her on Twit­ter @rejburns.