In and Out of the Working Class
Radical economist and labor educator Michael Yates moves beyond the classroom to examine—with striking honesty—his own life.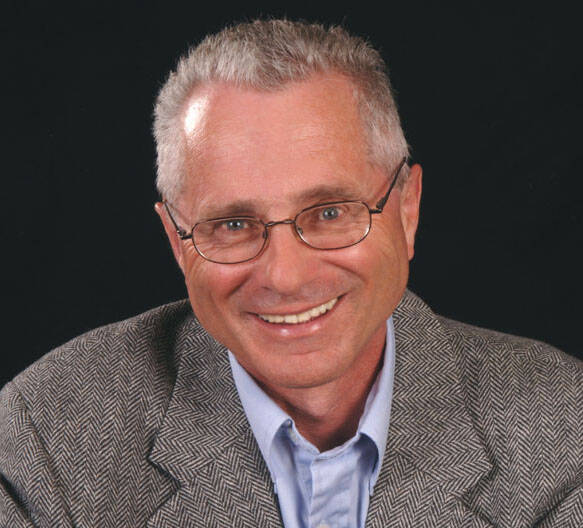 For decades, Michael Yates has been challenging and critiquing capitalism in books, articles and classrooms. But Yates – radical political economist, associate editor of The Monthly Review and author of Why Unions Matter and Naming the System: Inequality and Work in the Global Economy, among other books–has never delved into the politics of his own past.
Yates moves up and out, but not away, from the consciousness of people who labor for a living.
Until, that is, Yates wrote In and Out of the Working Class (Arbeiter Ring Publishing), published earlier this year. In this new book, Yates, 63, writes in the tradition of Douglas Dowd, a radical political economist whose Blues for America: a Critique, a Lament, and Some Memories, spans most of the 20th century. Yates' arc is the post‑W.W.II era: his youth, adolescence and adulthood.
In fiction, non-fiction and ​"creative non-fiction," Yates writes of laboring people such as himself immersed in everyday life, in households, schools and workplaces. Two pieces of fiction book-end the volume: A male youth wrestles with the siren call of gambling in the opening ​"The Year of the Strike," while ​"A Lucky Man" closes the collection with a portrayal of an adult blue-collar worker seeking his fortune at the race track.
Together, the two stories poignantly illustrate the risk-taking character of working-class life, where the wagering of resources offers a measure of relief. But it is always back to work, in all its cold realities.
In and Out of the Working Class' (explicitly) autobiographical essays begin in Yates' working-class community of Ford City, in western Pennsylvania, where a plate glass factory offered union employment to the Yates family. Class intersects with gender and race during Yates' adolescence in the 1950s, when labor unions were strong enough to improve working people's living standards. He paints realistic and sympathetic portraits of his family, foes and friends in these coming-of-age pieces.
Yates is strikingly honest about performing in a minstrel show as a young teen. Under a teacher's direction, Yates and his caucasian male classmates blacken their faces and mock African-Americans in dress and speech. ​"Racism was such a fact of life that it was taken for granted," he writes. Despite – or perhaps because of – the fact he grew up in a place far short of racial justice, Yates becomes a warrior in the fight against skin-color and gender prejudice.
A logical growth of Yates' dissent is his involvement with minority Americans enmeshed in the huge U.S. prison-industrial system. His essay on teaching in prisons offers illuminating views of his locked-down students, who have a strong desire for education. Yates learns with and from them.
Though Yates moved beyond his first job as a factory laborer to become a professor of economics at the University of Pittsburgh at Johnstown, he never forgets his roots. He moves up and out, but not away, from the consciousness of people who labor for a living.
Crucially, In and Out of the Working Class never sugarcoats the working class, even as Yates highlights a social and economic system that spawns their alienation and exploitation. This is a major theme of his book, a recurrent problem that Yates deals with by supporting and forming bonds of solidarity with labor unions. As an activist academic, he does just that, helping low-wage service workers on campus to form a union.
At one point in the late 1970s, Yates is the United Farm Workers' lead researcher. Oppressed farm workers and their allies forge first-ever contracts with growers and packers, but tragically, their gains are rolled back over time. Yates unpacks the harsh realities of such lessons and brings fresh viewpoints to the farm workers' movement. Hint: one legendary idol has clay feet.
Yates writes movingly of hometown friends back from the jungles of southeast Asia as shattered shells of their former selves. This gut-punch to his senses deepened Yates' distaste for the status quo of capitalism, racism and sexism. As the black freedom and anti-Vietnam War movements grew during the 1960s, he dives into radical economic theory – including Karl Marx's critique of capitalist production – and never looks back.
As inequality rages in the United States during the 1980s and 1990s, his political economy courses become less popular with his working-class students, which alienates him. Eventually, after beginning to write books and educate union workers, Yates leaves academe disillusioned.
Does his journey of activism and criticism end? Not a chance. What he does next – travel the country with his wife for six years while at times taking menial jobs to understand life in America – is further proof that Yates is one of the most unusual and uncompromising political observers of our time. In and Out of the Working Class is a great addition to his already impressive ouevre.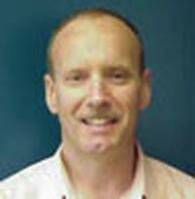 Seth Sandronsky

is a freelance writer whose work has appeared in the

Atlanta Journal Constitution, Race and Class, Review of Radical Political Economics, Sacramento News

&

Review

and

Z Magazine

, among other publications. He lives and writes in Sacramento, Calif., and can be reached at ssandronsky@​yahoo.​com.