I write from Lon­don, where through­out July those of us who deplore Rupert Murdoch's Death Star empire were able to gorge our­selves on jour­nal­is­tic éclairs near­ly every morn­ing. Giv­en the utter­ly dispir­it­ing polit­i­cal sit­u­a­tion in the Unit­ed States, the hack­ing scan­dal has been a source of revenge­ful delight. News Inter­na­tion­al exec­u­tives and the top two men at Scot­land Yard forced to resign; for­mer edi­tors arrest­ed; the orig­i­nal whistle­blow­er, News of the World show biz reporter Sean Hoare, trag­i­cal­ly found dead (with the police insist­ing the cir­cum­stances were not sus­pi­cious); Rupert and James Mur­doch com­pelled to tes­ti­fy before Parliament.
What's so interesting about Britain is its bipolar news culture: It has the very worst and also the very best of what journalism has to offer.
And best of all, the come­di­an ​"Jon­nie Mar­bles" attack­ing Mur­doch with a pie plate full of shav­ing cream, and Wen­di Deng, Murdoch's wife, deflect­ing Mar­bles with a fierce right smack, prompt­ing pret­ty much the entire British press to label her a ​"nin­ja" the next day. You can't make this stuff up.
In the wake of all this, much has been made of the rep­re­hen­si­ble, moral­ly bank­rupt prac­tices employed by Mur­doch papers – and they are hard­ly alone – to get a sto­ry and keep it alive. And indeed, any Yank vis­it­ing Britain has been appalled to see papers like The Sun, with its dai­ly dis­play of bare-breast­ed, huge­ly endowed women, pass them­selves off as newspapers.
But what's so inter­est­ing about Britain is its bipo­lar news cul­ture: It has the very worst and also the very best of what jour­nal­ism has to offer.
If you are a news junkie, here's what your day in Eng­land could be like. You wake up to The Guardian, whose Nick Davies is a fierce cru­sad­er against the cor­rupt and pow­er­ful (he should prob­a­bly be knight­ed for his relent­less, mul­ti-year, often thank­less inves­ti­ga­tion into the phone-hack­ing scan­dal). It is Davies who stuck with the hack­ing sto­ry, often in the face of indif­fer­ence or hos­til­i­ty, and put all the pieces togeth­er for read­ers so they could under­stand the much big­ger pic­ture about the inter­twined cor­rup­tions of the tabloid press, the police and politi­cians. He is accom­pa­nied by oth­er intre­pid reporters and keen­ly astute, wit­ty ana­lysts of pol­i­tics, the econ­o­my and cul­ture who hap­pi­ly pro­vide unapolo­getic, often left-lean­ing bon bons to go with the éclairs. The Guardian​'s web­site actu­al­ly prints edi­to­ri­als by, gasp, Amy Goodman!
At 6 p.m., you can watch Al Jazeera in Eng­lish as part of reg­u­lar cable ser­vice. Its cov­er­age of the world, if at times brief and tele­graph­ic, is astound­ing in its scope. Of course they focus on the Mid­dle East, show­ing footage and report­ing sto­ries we nev­er see or hear in the Unit­ed States. But when I saw a sto­ry they fea­tured on reli­gious shifts occur­ring in Bolivia, I real­ized that I had prob­a­bly nev­er, ever seen images of or sto­ries about La Paz on any Amer­i­can news pro­gram. It's in our own damn hemi­sphere, but it might as well be on Jupiter. One night Al Jazeera offered a half-hour analy­sis of the stand-off on rais­ing the debt ceil­ing, includ­ing the crude polit­i­cal cal­cu­la­tions of the Repub­li­cans (i.e., seek­ing to ensure that Oba­ma is a one-term pres­i­dent), which I wish most Amer­i­cans would see.
At 7 p.m., you can have the plea­sure of watch­ing Jon Snow, the anchor of the Chan­nel 4 night­ly news, whose ele­gant­ly writ­ten sum­maries of the day's events are matched by his direct, prob­ing inter­views with politi­cians and oth­er news­mak­ers. No scream­ing heads yelling at each oth­er or fluff sto­ries about male-pat­tern bald­ness and the ben­e­fits of walk­ing here: It's a full show of actu­al nation­al and inter­na­tion­al hard news. Snow doesn't pan­der or suck up to his inter­view sub­jects, nor does he seem afraid to actu­al­ly ask them tough ques­tions, you know, like jour­nal­ists are sup­posed to do. And get this: He won an award for ​"Best Fac­tu­al Con­tri­bu­tion to Tele­vi­sion." Imag­ine such an award in the Unit­ed States!
So while it has been no end of fun to watch Mur­doch, his son, cer­tain for­mer employ­ees and his papers get pil­lo­ried, over here one is also remind­ed that hav­ing a thriv­ing print and broad­cast news cul­ture is not the impos­si­ble dream. I don't mean to sug­gest that this array of print, cable and broad­cast news is per­fect. It's just so, so much bet­ter than what we Amer­i­cans get, and it's the very, very least we deserve.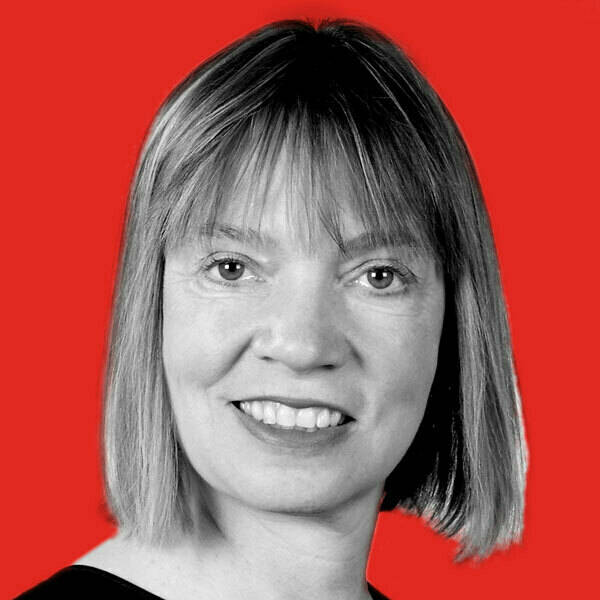 Susan J. Dou­glas
is a pro­fes­sor of com­mu­ni­ca­tions at the Uni­ver­si­ty of Michi­gan and a senior edi­tor at
In These Times
. Her forth­com­ing book is
In Our Prime: How Old­er Women Are Rein­vent­ing the Road Ahead.
.