In Israel, a Tsunami Warning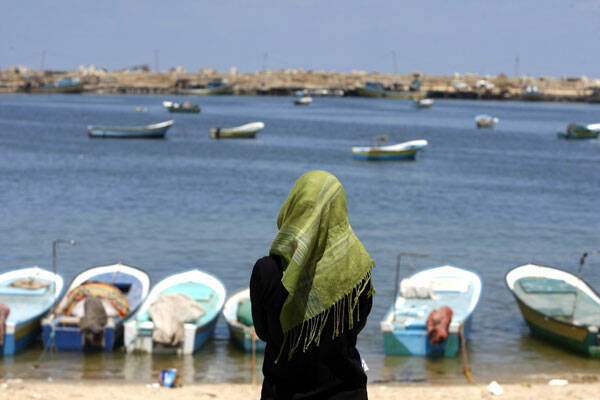 In May, in a closed meet­ing of many of Israel's busi­ness lead­ers, Idan Ofer, a hold­ing-com­pa­ny mag­nate, warned, ​"We are quick­ly turn­ing into South Africa. The eco­nom­ic blow of sanc­tions will be felt by every fam­i­ly in Israel."
The U.S. and Israel are trying to sustain indefensible positions: the occupation and its subversion of the overwhelming consensus on a diplomatic settlement.
The busi­ness lead­ers' par­tic­u­lar con­cern was the U.N. Gen­er­al Assem­bly ses­sion this Sep­tem­ber, where the Pales­tin­ian Author­i­ty is plan­ning to call for recog­ni­tion of a Pales­tin­ian state.
Dan Giller­man, Israel's for­mer ambas­sador to the Unit­ed Nations, warned par­tic­i­pants that ​"the morn­ing after the antic­i­pat­ed announce­ment of recog­ni­tion of a Pales­tin­ian state, a painful and dra­mat­ic process of Southafrican­iza­tion will begin" – mean­ing that Israel would become a pari­ah state, sub­ject to inter­na­tion­al sanctions.
In this and sub­se­quent meet­ings, the oli­garchs urged the gov­ern­ment to ini­ti­ate efforts mod­eled on the Sau­di (Arab League) pro­pos­als and the unof­fi­cial Gene­va Accord of 2003, in which high-lev­el Pales­tin­ian and Israeli nego­tia­tors detailed a two-state set­tle­ment that was wel­comed by most of the world, dis­missed by Israel and ignored by Washington.
In March, Israel's Defense Min­is­ter Ehud Barak warned of the prospec­tive U.N. action as a ​"tsuna­mi." The fear is that the world will con­demn Israel not only for vio­lat­ing inter­na­tion­al law but also for car­ry­ing out its crim­i­nal acts in an occu­pied state rec­og­nized by the U.N.
The U.S. and Israel are wag­ing inten­sive diplo­mat­ic cam­paigns to head off the tsuna­mi. If they fail, recog­ni­tion of a Pales­tin­ian state is likely.
More than 100 states already rec­og­nize Pales­tine. The Unit­ed King­dom, France and oth­er Euro­pean nations have upgrad­ed the Pales­tine Gen­er­al Del­e­ga­tion to ​"diplo­mat­ic mis­sions and embassies – a sta­tus nor­mal­ly reserved only for states," Vic­tor Kat­tan observes in the Amer­i­can Jour­nal of Inter­na­tion­al Law.
Pales­tine has also been admit­ted to U.N. orga­ni­za­tions apart from UNESCO and the World Health Orga­ni­za­tion, which have avoid­ed the issue for fear of U.S. defund­ing – no idle threat.
In June the U.S. Sen­ate passed a res­o­lu­tion threat­en­ing to sus­pend aid for the Pales­tine Author­i­ty if it per­sists with its U.N. ini­tia­tive. Susan Rice, U.S. ambas­sador to the U.N., warned that there was ​"no greater threat" to U.S. fund­ing of the U.N. ​"than the prospect of Pales­tin­ian state­hood being endorsed by mem­ber states," The (Lon­don) Dai­ly Tele­graph reports. Israel's new U.N. Ambas­sador, Ron Prosor, informed the Israeli press that U.N. recog­ni­tion ​"would lead to vio­lence and war."
The U.N. would pre­sum­ably rec­og­nize Pales­tine in the inter­na­tion­al­ly accept­ed bor­ders, includ­ing the West Bank and Gaza, with the Golan Heights returned to Syr­ia. The heights were annexed by Israel in Decem­ber 1981, in vio­la­tion of U.N. Secu­ri­ty Coun­cil orders.
In the West Bank, the set­tle­ments and acts to sup­port them are clear­ly in vio­la­tion of inter­na­tion­al law, as affirmed by the World Court and the Secu­ri­ty Council.
In Feb­ru­ary 2006, the U.S. and Israel imposed a siege in Gaza after the ​"wrong side" – Hamas – won elec­tions in Pales­tine, rec­og­nized as free and fair. The siege became much harsh­er in June 2007 after the fail­ure of a U.S.-backed mil­i­tary coup to over­throw the elect­ed government.
In June 2010, the siege of Gaza was con­demned by the Inter­na­tion­al Com­mit­tee of the Red Cross – which rarely issues such reports – as ​"col­lec­tive pun­ish­ment imposed in clear vio­la­tion" of inter­na­tion­al human­i­tar­i­an law. The BBC report­ed that the ICRC ​"paints a bleak pic­ture of con­di­tions in Gaza: hos­pi­tals short of equip­ment, pow­er cuts last­ing hours each day, drink­ing water unfit for con­sump­tion," and the pop­u­la­tion of course imprisoned.
The crim­i­nal siege extends the U.S.-Israeli pol­i­cy since 1991 of sep­a­rat­ing Gaza from the West Bank, thus ensur­ing that any even­tu­al Pales­tin­ian state would be effec­tive­ly con­tained with­in hos­tile pow­ers – Israel and the Jor­dan­ian dic­ta­tor­ship. The Oslo Accords, signed by Israel and the Pales­tine Lib­er­a­tion Orga­ni­za­tion in 1993, pro­scribe sep­a­rat­ing Gaza from the West Bank.
A more imme­di­ate threat fac­ing U.S.-Israeli rejec­tion­ism is the Free­dom Flotil­la that seeks to chal­lenge the block­ade of Gaza by bring­ing let­ters and human­i­tar­i­an aid. In May 2010, the last such attempt led to an attack by Israeli com­man­dos in inter­na­tion­al waters – a major crime in itself – in which nine pas­sen­gers were killed, actions bit­ter­ly con­demned out­side the U.S.
In Israel, most peo­ple con­vinced them­selves that the com­man­dos were the inno­cent vic­tims, attacked by pas­sen­gers, anoth­er sign of the self-destruc­tive irra­tional­i­ty sweep­ing the society.
Today the U.S. and Israel are vig­or­ous­ly seek­ing to block the flotil­la. U.S. Sec­re­tary of State Hillary Clin­ton vir­tu­al­ly autho­rized vio­lence, stat­ing that ​"Israelis have the right to defend them­selves" if flotil­las ​"try to pro­voke action by enter­ing into Israeli waters" – that is, the ter­ri­to­r­i­al waters of Gaza, as if Gaza belonged to Israel.
Greece agreed to pre­vent the boats from leav­ing (that is, those boats not already sab­o­taged) – though, unlike Clin­ton, Greece referred right­ly to ​"the mar­itime area of Gaza."
In Jan­u­ary 2009, Greece had dis­tin­guished itself by refus­ing to per­mit U.S. arms to be shipped to Israel from Greek ports dur­ing the vicious U.S.-Israeli assault in Gaza. No longer an inde­pen­dent coun­try in its cur­rent finan­cial duress, Greece evi­dent­ly can­not risk such unusu­al integrity.
Asked whether the flotil­la is a ​"provo­ca­tion," Chris Gun­ness, the spokesper­son for the U.N. Relief and Works Agency, the major aid agency for Gaza, described the sit­u­a­tion as des­per­ate: ​"If there were no human­i­tar­i­an cri­sis, if there weren't a cri­sis in almost every aspect of life in Gaza there would be no need for the flotil­la â(euro) .125 95 per­cent of all water in Gaza is undrink­able, 40 per­cent of all dis­ease is water-borne … 45.2 per­cent of the labor force is unem­ployed, 80 per­cent aid depen­den­cy, a tripling of the abject poor since the start of the block­ade. Let's get rid of this block­ade and there would be no need for a flotilla."
Diplo­mat­ic ini­tia­tives such as the Pales­tin­ian state strat­e­gy, and non­vi­o­lent actions gen­er­al­ly, threat­en those who hold a vir­tu­al monop­oly on vio­lence. The U.S. and Israel are try­ing to sus­tain inde­fen­si­ble posi­tions: the occu­pa­tion and its sub­ver­sion of the over­whelm­ing, long-stand­ing con­sen­sus on a diplo­mat­ic settlement.
Editor's note: The orig­i­nal ver­sion of this arti­cle mis­stat­ed the sta­tus of the Golan Heights as a poten­tial part of a future Pales­tin­ian state. Israel cap­tured the Golan Heights from Syr­ia in the 1967 war and annexed them in 1981. The text has been corrected.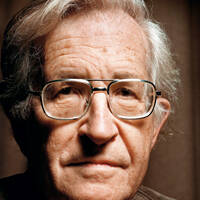 Noam Chom­sky
is Insti­tute Pro­fes­sor and Pro­fes­sor of Lin­guis­tics (Emer­i­tus) at the Mass­a­chu­setts Insti­tute of Tech­nol­o­gy, and the author of dozens of books on U.S. for­eign pol­i­cy. His most recent book is
Who Rules the World?
from Met­ro­pol­i­tan Books.