In Gaza, Dignity Is the Battleground
Israeli troops employ both insult and injury.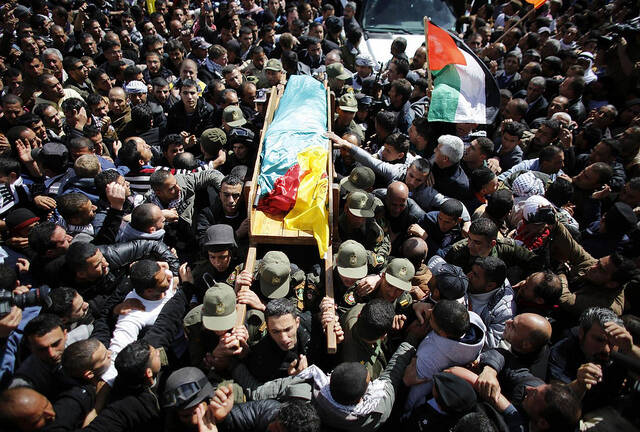 The Swedish nov­el­ist Hen­ning Mankell tells of an expe­ri­ence in Mozam­bique dur­ing the civ­il war hor­rors there 25 years ago, when he saw a young man walk­ing toward him in ragged clothes.
Israel isn't Gaza's only adversary. Gaza's southern border remains largely under the control of Egypt's dreaded secret police, the Mukhabarat, which credible reports link closely to the CIA and the Israeli Mossad.
​"I noticed some­thing that I will nev­er for­get for as long as I live," Mankell says. ​"I looked at his feet. He had no shoes. Instead he had paint­ed shoes on his feet. He had used the col­ors in the ground and in the roots to replace his shoes. He had come up with a way to keep his dignity."
Such scenes will evoke poignant mem­o­ries among those who have wit­nessed cru­el­ty and degra­da­tion, which are every­where. One strik­ing case, though only one of a great many, is Gaza, which I was able to vis­it for the first time last October.
There vio­lence is met by the steady resis­tance of the samidin —those who endure, to bor­row Raja She­hadeh​'s evoca­tive term in The Third Way, his mem­oir on Pales­tini­ans under occu­pa­tion, 30 years ago.
Greet­ing me on my return home were the reports of the Israeli assault on Gaza in Novem­ber, sup­port­ed by the Unit­ed States and tol­er­at­ed polite­ly by Europe as usual.
Israel isn't Gaza­'s only adver­sary. Gaza­'s south­ern bor­der remains large­ly under the con­trol of Egyp­t's dread­ed secret police, the Mukhabarat, which cred­i­ble reports link close­ly to the CIA and the Israeli Mossad.
Just last month a young Gaza jour­nal­ist sent me an arti­cle describ­ing the Egypt­ian gov­ern­men­t's lat­est assault on the peo­ple of Gaza.
A net­work of tun­nels into Egypt is a life­line for Gazans impris­oned under harsh siege and con­stant attack. Now the Egypt­ian gov­ern­ment has devised a new way to block the tun­nels: flood­ing them with sewage.
Mean­while the Israeli human rights group B'T­se­lem reports on a new device that the Israeli army is using to counter the week­ly non­vi­o­lent protests against Israel's ille­gal Sep­a­ra­tion Wall — in real­i­ty an Annex­a­tion Wall.
The samidin have been inge­nious in cop­ing with tear gas so the army has esca­lat­ed, spray­ing pro­test­ers and homes with jets of a liq­uid as nox­ious as raw sewage.
These attacks pro­vide more evi­dence that great minds think alike, com­bin­ing crim­i­nal repres­sion with humiliation.
The tragedy of Gaza traces back to 1948, when hun­dreds of thou­sands of Pales­tini­ans fled in ter­ror or were forcibly expelled to Gaza by con­quer­ing Israeli forces.
Prime Min­is­ter David Ben-Guri­on held that ​"The Arabs of the Land of Israel have only one func­tion left to them — to run away."
It is note­wor­thy that today the strongest sup­port for Israel in the inter­na­tion­al are­na comes from the Unit­ed States, Cana­da and Aus­tralia, the so-called Anglos­phere — set­tler-colo­nial soci­eties based on exter­mi­na­tion or expul­sion of indige­nous pop­u­la­tions in favor of a high­er race, and where such behav­ior is con­sid­ered nat­ur­al and praiseworthy.
For decades Gaza has been a show­case for vio­lence of every kind. The record includes such care­ful­ly planned atroc­i­ties as Oper­a­tion Cast Lead in 2008 – 2009 — ​"infan­ti­cide," as it was called by Nor­we­gian physi­cians Mads Gilbert and Erik Fos­se, who worked at Gaza­'s al-Shi­fa Hos­pi­tal with their Pales­tin­ian and Nor­we­gian col­leagues through the crim­i­nal assault. The word is apt, con­sid­er­ing the hun­dreds of chil­dren massacred.
Vio­lence ranges through just about every kind of cru­el­ty that humans have used their high­er men­tal fac­ul­ties to devise, up to the pain of exile.
The pain is par­tic­u­lar­ly stark in Gaza, where old­er peo­ple can still look across the bor­der toward the homes from which they were dri­ven — or could if they were able to approach the bor­der with­out being killed.
One form of pun­ish­ment has been to close off more of the Gazan side of the bor­der, turn­ing it into a buffer zone, includ­ing half of Gaza­'s arable land, accord­ing to Har­vard's Sara Roy, a lead­ing schol­ar on Gaza.
While a show­case for the human capac­i­ty for vio­lence, Gaza is also an inspir­ing exem­plar of the demand for dignity.
Gha­da Ageel, a young woman who escaped from Gaza to Cana­da, writes about her 87-year-old refugee grand­moth­er, still trapped in the Gaza prison. Before her grand­moth­er's expul­sion from a now-destroyed vil­lage, ​"she owned a house, farms and land and she enjoyed hon­or, dig­ni­ty and hope."
Amaz­ing­ly, like Pales­tini­ans gen­er­al­ly, the elder­ly woman has­n't giv­en up hope.
​"When I saw my grand­moth­er in Novem­ber 2012 she was unusu­al­ly hap­py," Ageel writes. ​"Sur­prised by her high spir­its, I asked for an expla­na­tion. She looked me in the eye and, to my sur­prise, said that she was no longer wor­ried about" her native vil­lage and the life of dig­ni­ty that she has lost, for her irrevocably.
The vil­lage, her grand­moth­er told Ageel, ​"is in your heart, and I also know that you are not alone in your jour­ney. Don't be dis­cour­aged. We are get­ting there."
The search for dig­ni­ty is under­stood instinc­tive­ly by those who hold the clubs, and who rec­og­nize that apart from vio­lence, the best way to under­mine dig­ni­ty is by humil­i­a­tion. That is sec­ond nature in prisons.
The nor­mal prac­tice in Israeli pris­ons is once again under scruti­ny. In Feb­ru­ary, Arafat Jara­dat, a 30-year-old gas-sta­tion atten­dant, died in Israeli cus­tody. The cir­cum­stances might yet spark anoth­er uprising.
Jara­dat was arrest­ed in his home at mid­night (an appro­pri­ate hour to intim­i­date his fam­i­ly), and charged with hav­ing thrown stones and a Molo­tov cock­tail a few months ear­li­er, dur­ing Israel's Novem­ber attack on Gaza.
Jara­dat, healthy when arrest­ed, was last seen alive in court by his lawyer, who describes him as ​"dou­bled over, scared, con­fused and shrunken."
The court remand­ed him to anoth­er 12 days of deten­tion. Jara­dat was found dead in his cell.
Jour­nal­ist Ami­ra Hass writes that ​"The Pales­tini­ans do not need an Israeli inves­ti­ga­tion. For them, Jara­dat's death is much big­ger than the tragedy he and his fam­i­ly have suf­fered. From their expe­ri­ence, Jara­dat's death is a proof that the Israeli sys­tem rou­tine­ly uses tor­ture. From their expe­ri­ence, the goal of tor­ture is not only to con­vict some­one, but main­ly to deter and sub­ju­gate an entire people."
The means are humil­i­a­tion, degra­da­tion and ter­ror — famil­iar fea­tures of repres­sion at home and abroad.
The need to humil­i­ate those who raise their heads is an inerad­i­ca­ble ele­ment of the impe­r­i­al mentality.
In the case of Israel-Pales­tine, there has long been a near-unan­i­mous inter­na­tion­al con­sen­sus on a diplo­mat­ic set­tle­ment, blocked by the Unit­ed States for 35 years, with tac­it Euro­pean acceptance.
Con­tempt for the worth­less vic­tims is no small part of the bar­ri­er to achiev­ing a set­tle­ment with at least a mod­icum of jus­tice and respect for human dig­ni­ty and rights. It's not beyond imag­i­na­tion that the bar­ri­er can be over­come by ded­i­cat­ed work, as has been done elsewhere.
Unless the pow­er­ful are capa­ble of learn­ing to respect the dig­ni­ty of the vic­tims, impass­able bar­ri­ers will remain, and the world will be doomed to vio­lence, cru­el­ty and bit­ter suffering.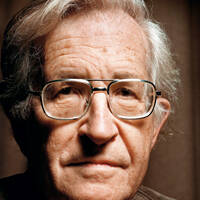 Noam Chom­sky
is Insti­tute Pro­fes­sor and Pro­fes­sor of Lin­guis­tics (Emer­i­tus) at the Mass­a­chu­setts Insti­tute of Tech­nol­o­gy, and the author of dozens of books on U.S. for­eign pol­i­cy. His most recent book is
Who Rules the World?
from Met­ro­pol­i­tan Books.