Information Highway Robbery
Minimizing our digital footprints isn't easy.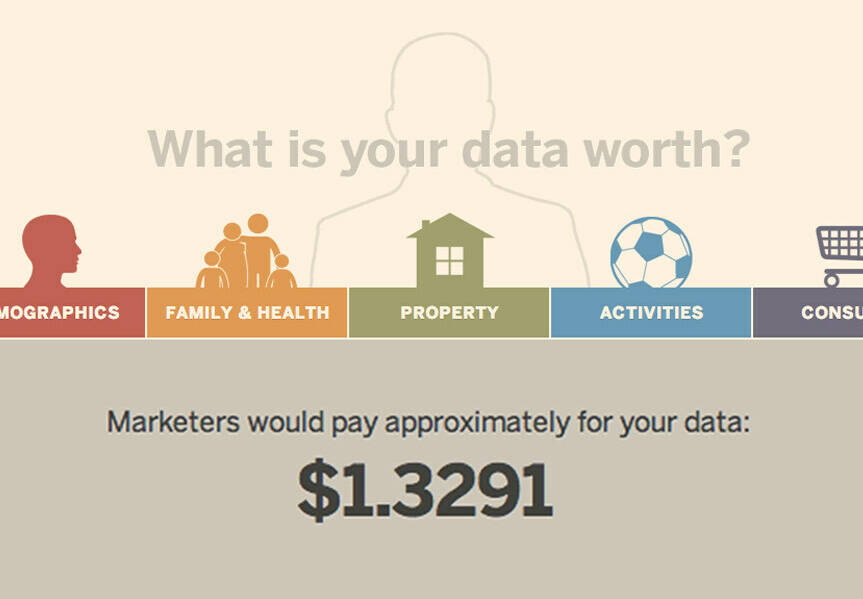 A few months ago, my hus­band got a Kin­dle, on my rec­om­men­da­tion. And the oth­er week, he stomped it to death. He hadn't known that he'd be get­ting unso­licit­ed ads pumped onto the screen, and, not being inclined to work his way through to Amazon's ​"man­age your devices" page, he just put it — and him­self — out of their col­lec­tive mis­ery. (If he had learned that he would have had to pay Ama­zon addi­tion­al mon­ey not to get the ads, I think he might have stomped it hard­er.) I was shocked — and impressed.
There is now more public discussion about the extent to which our privacy is being violated. Yet how many of us really understand how we have come to accept—and participate in—a surveillance culture?
The oth­er day, I was help­ing a friend find hotels in Ice­land. Now I can't get rid of ​"Find hotels in Reyk­javik" on my Face­book news feed. Bought a pair of shoes online and now there's nowhere I can hide from Zap­pos. Annoy­ing, yes; but this is also creepy.
While many of us have come to accept that our online activ­i­ty is being mon­i­tored and sold — and the pas­sive voice is impor­tant here — few of us appre­ci­ate who is doing it, the extent of this track­ing and that the impli­ca­tions go beyond the irri­ta­tion of hav­ing more ads tar­get­ed to us. Data bro­kers have devel­oped pro­files of us that we our­selves can't locate unless we put in sub­stan­tial effort (and some­times not even then), and there's a whole new indus­try — data trad­ing — in which those pro­files are auc­tioned off like base­ball cards, in mil­lisec­onds to adver­tis­ers. Feel­ing vio­lat­ed yet?
In her impor­tant new book, Drag­net Nation: A Quest for Pri­va­cy, Secu­ri­ty, and Free­dom in a World of Relent­less Sur­veil­lance, ProP­ub­li­ca reporter Julia Angwin doc­u­ments the extent to which we are con­stant­ly being watched and offers advice to min­i­mize our dig­i­tal foot­prints, which is eas­i­er said than done. The book is get­ting wide­spread acclaim at the same time that both the Wash­ing­ton Post and the Guardian U.S. have won Pulitzers for expos­ing wide­spread sur­veil­lance by the Nation­al Secu­ri­ty Agency. As Angwin deft­ly out­lines, gov­ern­ment and cor­po­rate sur­veil­lance are ​"deeply inter­twined." She notes, ​"Gov­ern­ment data are the lifeblood for com­mer­cial data bro­kers." In oth­er words, Zap­pos may be the least of our wor­ries. What about politi­cians, phar­ma­ceu­ti­cal com­pa­nies, coun­tert­er­ror­ism agen­cies, bill col­lec­tors and the like who want to doc­u­ment our polit­i­cal affil­i­a­tions, health anx­i­eties, finan­cial trou­bles and sex­u­al behaviors?
It's true that there is now more pub­lic dis­cus­sion about the extent to which our pri­va­cy is being vio­lat­ed. Yet how many of us real­ly under­stand how we have come to accept — and par­tic­i­pate in — a sur­veil­lance cul­ture? Start­ing in 2000, with the enor­mous suc­cess of Sur­vivor and Big Broth­er, and pio­neered ear­li­er by MTV's The Real World, real­i­ty TV shows recruit­ed ​"every­day peo­ple" (and D‑list celebri­ties) to be watched con­stant­ly, to for­feit their pri­va­cy, in exchange for fleet­ing fame. Near­ly 15 years lat­er, as real­i­ty TV has metas­ta­sized to include teen moms, ​"real" house­wives of wher­ev­er, aspir­ing singers, mod­els and bach­e­lorettes, and the mak­ers of duck hunt­ing equip­ment, the watch­ing of oth­ers has become a nation­al pas­time. Being watched, being known, hav­ing a pub­lic pro­file, get­ting mul­ti­ple ​"likes": That's what makes peo­ple mat­ter. I think it is this broad­er cul­tur­al shift that has made too many of us indif­fer­ent to the sur­veil­lance cul­ture that stalks and ensnares us.
Angwin pro­vides a fact-filled and sober­ing ​"his­to­ry of track­ing," includ­ing cru­cial legal deci­sions that have upheld it. She quotes a mem­ber of the Euro­pean Com­mis­sion who says, ​"Per­son­al data is the new oil of the Inter­net and the new cur­ren­cy of the dig­i­tal world." This may be one of the rea­sons why teens have flocked to Snapchat, which deletes texts and images after 1 – 10 sec­onds. Warned about col­lege admis­sions offi­cers and employ­ers trawl­ing people's Face­book pages, younger users want their dig­i­tal foot­prints to be ephemer­al. But even here, recent con­tro­ver­sies around Snapchat Hack, an app that cir­cum­vents Snapchat's alleged pro­tec­tions, and the news that images remain stored on Android device have raised pri­va­cy concerns.
Angwin offers chill­ing tales of unwar­rant­ed sur­veil­lance, and then lays out how she sought to assess, and counter, the threats to her pri­va­cy: It's an impor­tant and often fun­ny primer every­one should read. But more to the point, Drag­net Nation and the ongo­ing NSA scan­dals should prompt us to demand more reg­u­la­tion of the bal­loon­ing stalk­ing indus­try, and to grasp the cor­ro­sive costs of accept­ing, and par­tic­i­pat­ing in, our new sur­veil­lance culture.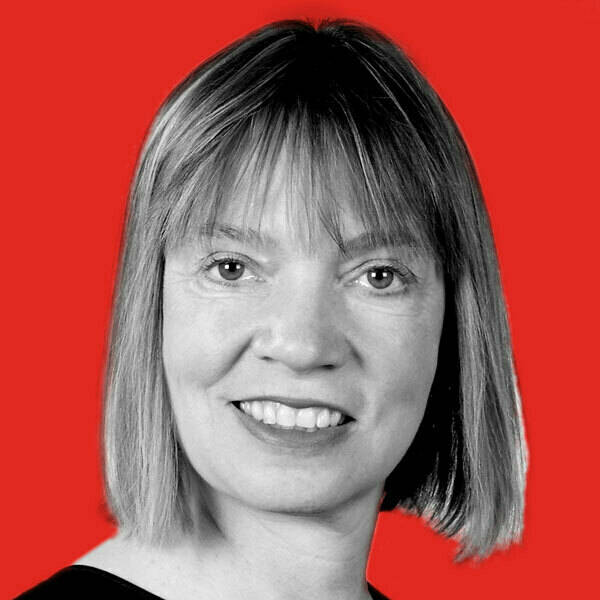 Susan J. Dou­glas
is a pro­fes­sor of com­mu­ni­ca­tions at the Uni­ver­si­ty of Michi­gan and a senior edi­tor at
In These Times
. Her forth­com­ing book is
In Our Prime: How Old­er Women Are Rein­vent­ing the Road Ahead.
.