Inside the Happiness Racket
Can money buy happiness? A new book explores the history of those who have tried to sell it.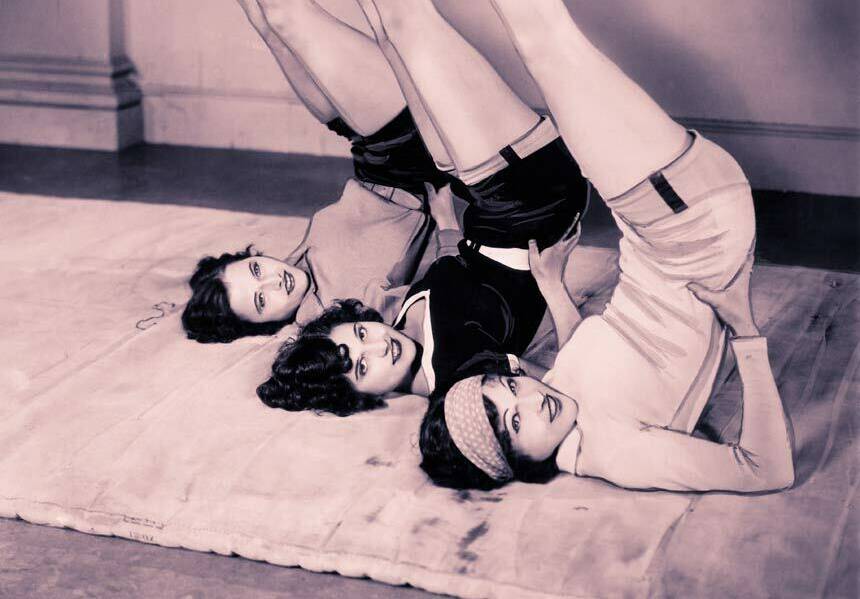 "Are you hap­py?" It's a ques­tion that stops us in our tracks. Hap­py how? Oth­er emo­tions leave us in no doubt: Anger, embar­rass­ment, excite­ment and dis­ap­point­ment con­sume us. But hap­pi­ness is elu­sive — even in the Dec­la­ra­tion of Inde­pen­dence we're grant­ed not the thing itself, but the pur­suit of it — and if we cap­ture it, that's sup­posed to be the end of the sto­ry: hap­pi­ly ever after. We're also told, just as firm­ly, that it is not for sale. And yet, as evinced in William Davies's astute and far-reach­ing study of mod­ern hap­pi­ness, The Hap­pi­ness Indus­try: How the Gov­ern­ment and Big Busi­ness Sold Us Well-Being, this elu­sive state is now a major pre­oc­cu­pa­tion of the pow­er­ful. Cor­po­ra­tions and politi­cians see con­crete finan­cial ben­e­fits to pro­mot­ing hap­pi­ness among their work­ers and vot­ers. As a virtue that tran­scends our divi­sions of cul­ture and creed (who doesn't want to be hap­py?), it has become an irre­sistible cap­i­tal­ist prize.
By shuttling between quasi-spiritual mindfulness and quasi-scientific measurement, we shut out the social dimensions of happiness.
Davies's book begins, as many such sto­ries do, at the World Eco­nom­ic Forum in Davos, Switzer­land. In 2014, the pro­gram at this elite annu­al con­ven­tion includ­ed 25 pre­sen­ta­tions focused on men­tal and phys­i­cal ​"well­ness" — a marked increase since the start of the finan­cial cri­sis, not­ed Bloomberg. The rise of self-help dur­ing an eco­nom­ic depres­sion is not new, nor is the cur­rent insis­tence that hap­pi­ness is an indi­vid­ual — rather than a social or polit­i­cal — mat­ter. Dur­ing the 1930s, when Amer­i­can busi­ness was haunt­ed by fears of social­is­tic upris­ing, an eager cadre of self-help authors offered a way out. Gurus like Napoleon Hill (Think and Grow Rich), Dorothea Brande (Wake Up and Live!), and Dale Carnegie (who, born Car­nagey, blithe­ly renamed him­self to imply a fam­i­ly con­nec­tion to the country's lead­ing indus­tri­al­ist), pre­sent­ed mate­r­i­al suc­cess as the result of the desire to suc­ceed, and fail­ure as proof of its lack. Only losers cared that the log­ic was circular.
Soft­en­ing this rather bru­tal suc­cess-ori­ent­ed brand of self-help were the writ­ers who encour­aged read­ers to be con­tent with what they had, such as Lin Yutang, a pro­lif­ic Chi­nese author who moved to the U.S. in the mid-1930s. He became known for best­sellers like 1937's The Impor­tance of Liv­ing, which ped­dled fan­tasies about the sup­posed wis­dom of prein­dus­tri­al cul­tures. Today, we see ves­tiges of this grat­i­tude-ori­ent­ed path to per­son­al hap­pi­ness online, in Insta­gram and Pinterest's troves of inspi­ra­tional quotes. Mon­ey is a dirty word in this blissed, #blessed arena.
Why has this pri­vate, per­son­al emo­tion gained so much pub­lic impor­tance? In the 19th cen­tu­ry, cap­tains of indus­try wor­ried about the toll that repet­i­tive phys­i­cal labor would even­tu­al­ly take on a worker's body. Today, in the ​"knowl­edge econ­o­my," they wor­ry about the grad­ual deple­tion of men­tal pro­duc­tiv­i­ty — the creep­ing of bore­dom, apa­thy, pes­simism and absen­teeism among work­ers that in turn threat­ens a company's bot­tom line.
When an employ­ee is unhap­py at work, it stands to rea­son that one of two things is fun­da­men­tal­ly at fault: the employ­ee or the work. The hap­pi­ness indus­try exon­er­ates cap­i­tal­ism. It's not that the job is under­paid, the hours unrea­son­able or the prod­uct point­less. It's that the employ­ee is just unhap­py. She should be encour­aged to eat bet­ter, exer­cise and prac­tice mind­ful­ness. Or, if those things fail, seek a phar­ma­ceu­ti­cal rem­e­dy. In the Amer­i­can Psy­chi­atric Association's 1980 revi­sion of the Diag­nos­tic and Sta­tis­ti­cal Man­u­al of Men­tal Dis­or­ders, the num­ber of ​"offi­cial" forms of men­tal ill­ness bal­looned by more than half, fol­lowed by a sim­i­lar rise in the num­ber of anti­de­pres­sant drugs approved to treat them.
Then, of course, there's ​"retail ther­a­py," based on the hope that mon­ey real­ly can buy hap­pi­ness. The British econ­o­mist William Stan­ley Jevons the­o­rized that the val­ue of a com­mod­i­ty might lie in whether we believe it will make us hap­py, rather than in any inher­ent qual­i­ty, such as the labor that went into pro­duc­ing it. The sup­pos­ed­ly objec­tive cap­i­tal­ist mar­ket was sud­den­ly trans­formed into a ​"vast psy­cho­log­i­cal audit."
But what makes us hap­py? Ask some­one and they will most like­ly answer with fuzzy metaphor­i­cal lan­guage rather than quan­tifi­able data. For treat­ment pur­pos­es — such as get­ting a mis­er­able, unpro­duc­tive patient back to work — such nar­ra­tives are time-con­sum­ing and sci­en­tif­i­cal­ly use­less. Nor are they much help to mar­keters: Any view­er of Mad Men is famil­iar with the idea that ads work best when they appeal to the desires we didn't even know we had.
It's not just adver­tis­ers who want to tap into the secrets of what real­ly dri­ves us to act (that is, to spend). We want to know for our­selves. Is it pos­si­ble that we could be hap­py — or unhap­py— with­out know­ing it?
Jere­my Ben­tham, the father of util­i­tar­i­an­ism, believed that if hap­pi­ness could be dis­pas­sion­ate­ly gauged — per­haps by pulse rate — it would pro­vide a clear guide for pub­lic pol­i­cy. Spurred on by the mar­keters of Fit­bits, we now seem to have returned to this far­fetched idea. The Fit­bit device, worn as a bracelet, mon­i­tors all kinds of phys­i­cal process­es — blood pres­sure, sleep cycle, heart rate, dis­tance walked — and pur­ports to pro­vide clues to our well­be­ing. We're encour­aged to become our own lab rats, while behind the maze, big data com­pa­nies gath­er as much as they can to build up the big­ger picture.
Data col­lec­tion, Davies argues, has always been a some­what shad­owy and coer­cive prac­tice, with many land­mark psy­cho­log­i­cal stud­ies found­ed on the assump­tion that sub­jects should not under­stand exact­ly what they're being asked to do, or why. So his objec­tions to ram­pant social-media data gath­er­ing focus less on the ethics of sur­veil­lance than on the under­ly­ing assump­tion that human beings are always unre­li­able judges of their own hap­pi­ness. It's true that how hap­py peo­ple say they are can be affect­ed by cul­tur­al and oth­er prej­u­dices. Yet if we want to arrive at a rich­er under­stand­ing of this elu­sive emo­tion, Davies urges, it's our words that mat­ter, not our Face­book ​"likes" or work­out stats.
The mod­ern hap­pi­ness indus­try, as Davies explains it, encour­ages us to mon­i­tor our bod­ies and minds to the point of obses­sion. But by shut­tling between qua­si-spir­i­tu­al mind­ful­ness and qua­si-sci­en­tif­ic mea­sure­ment, we shut out the social dimen­sions of hap­pi­ness. To Davies, the entwined his­to­ry of cap­i­tal­ism and psy­chol­o­gy ​"ends up blam­ing — and med­icat­ing— indi­vid­u­als for their own mis­ery, and ignores the con­text that has con­tributed to it."
It may well be eas­i­er to change our atti­tudes than our cir­cum­stances. But unhap­pi­ness has pow­er, too, if we treat it not as a dis­or­der to be med­icat­ed but as the root of polit­i­cal cri­tique that may push us toward improv­ing soci­ety. Asked out of gen­uine respect and con­cern, ​"Are you hap­py?" can be a source of empow­er­ment — if the answer, in the subject's own words, is trust­ed and heard.
Joan­na Scutts
is a free­lance writer based in Queens, NY, and a board mem­ber of the Nation­al Book Crit­ics Cir­cle. Her book reviews and essays have appeared in the
Wash­ing­ton Post
, the New York­er Online,
The Nation
, the
Wall Street Jour­nal
and sev­er­al oth­er pub­li­ca­tions. You can fol­low her on Twit­ter
@JC_Scuttsr
.