Noam Chomsky: The Real 'Grave Threat' to World Peace Isn't Iran—It's the U.S.
The longtime leftist intellectual on the absurdity of American opposition to the Iran deal.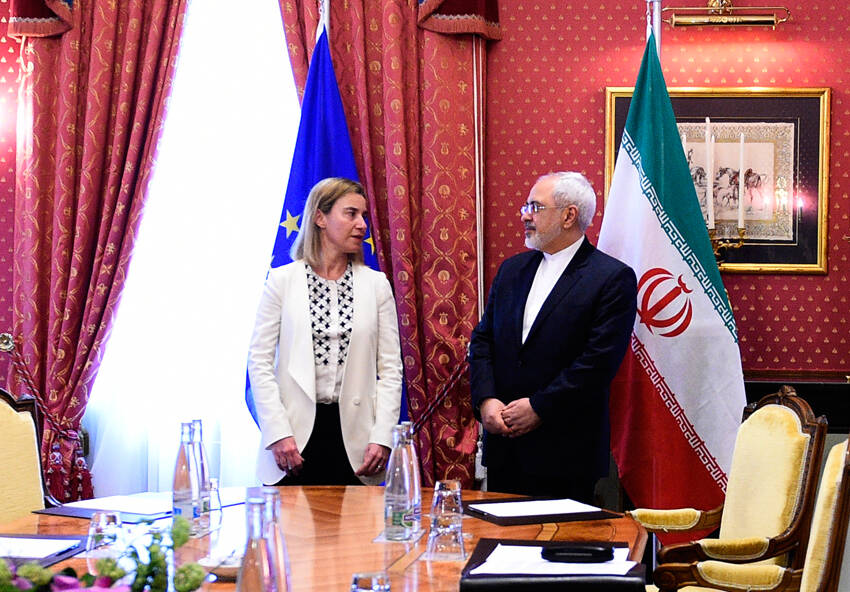 This post first appeared at TomDispatch.
No serious analyst believes that Iran would ever use, or even threaten to use, a nuclear weapon if it had one.
Through­out the world there is great relief and opti­mism about the nuclear deal reached in Vien­na between Iran and the P5+1 nations, the five veto-hold­ing mem­bers of the U.N. Secu­ri­ty Coun­cil and Ger­many. Most of the world appar­ent­ly shares the assess­ment of the U.S. Arms Con­trol Asso­ci­a­tion that ​"the Joint Com­pre­hen­sive Plan of Action estab­lish­es a strong and effec­tive for­mu­la for block­ing all of the path­ways by which Iran could acquire mate­r­i­al for nuclear weapons for more than a gen­er­a­tion and a ver­i­fi­ca­tion sys­tem to prompt­ly detect and deter pos­si­ble efforts by Iran to covert­ly pur­sue nuclear weapons that will last indefinitely."
There are, how­ev­er, strik­ing excep­tions to the gen­er­al enthu­si­asm: the Unit­ed States and its clos­est region­al allies, Israel and Sau­di Ara­bia. One con­se­quence of this is that U.S. cor­po­ra­tions, much to their cha­grin, are pre­vent­ed from flock­ing to Tehran along with their Euro­pean coun­ter­parts. Promi­nent sec­tors of U.S. pow­er and opin­ion share the stand of the two region­al allies and so are in a state of vir­tu­al hys­te­ria over ​"the Iran­ian threat." Sober com­men­tary in the Unit­ed States, pret­ty much across the spec­trum, declares that coun­try to be ​"the gravest threat to world peace." Even sup­port­ers of the agree­ment here are wary, giv­en the excep­tion­al grav­i­ty of that threat. After all, how can we trust the Ira­ni­ans with their ter­ri­ble record of aggres­sion, vio­lence, dis­rup­tion, and deceit?
Oppo­si­tion with­in the polit­i­cal class is so strong that pub­lic opin­ion has shift­ed quick­ly from sig­nif­i­cant sup­port for the deal to an even split. Repub­li­cans are almost unan­i­mous­ly opposed to the agree­ment. The cur­rent Repub­li­can pri­maries illus­trate the pro­claimed rea­sons. Sen­a­tor Ted Cruz, con­sid­ered one of the intel­lec­tu­als among the crowd­ed field of pres­i­den­tial can­di­dates, warns that Iran may still be able to pro­duce nuclear weapons and could some­day use one to set off an Elec­tro Mag­net­ic Pulse that ​"would take down the elec­tri­cal grid of the entire east­ern seaboard" of the Unit­ed States, killing ​"tens of mil­lions of Americans."
The two most like­ly win­ners, for­mer Flori­da Gov­er­nor Jeb Bush and Wis­con­sin Gov­er­nor Scott Walk­er, are bat­tling over whether to bomb Iran imme­di­ate­ly after being elect­ed or after the first Cab­i­net meet­ing. The one can­di­date with some for­eign pol­i­cy expe­ri­ence, Lind­sey Gra­ham, describes the deal as ​"a death sen­tence for the state of Israel," which will cer­tain­ly come as a sur­prise to Israeli intel­li­gence and strate­gic ana­lysts — and which Gra­ham knows to be utter non­sense, rais­ing imme­di­ate ques­tions about actu­al motives.
Keep in mind that the Repub­li­cans long ago aban­doned the pre­tense of func­tion­ing as a nor­mal con­gres­sion­al par­ty. They have, as respect­ed con­ser­v­a­tive polit­i­cal com­men­ta­tor Nor­man Orn­stein of the right-wing Amer­i­can Enter­prise Insti­tute observed, become a ​"rad­i­cal insur­gency" that scarce­ly seeks to par­tic­i­pate in nor­mal con­gres­sion­al politics.
Since the days of Pres­i­dent Ronald Rea­gan, the par­ty lead­er­ship has plunged so far into the pock­ets of the very rich and the cor­po­rate sec­tor that they can attract votes only by mobi­liz­ing parts of the pop­u­la­tion that have not pre­vi­ous­ly been an orga­nized polit­i­cal force. Among them are extrem­ist evan­gel­i­cal Chris­tians, now prob­a­bly a major­i­ty of Repub­li­can vot­ers; rem­nants of the for­mer slave-hold­ing states; nativists who are ter­ri­fied that ​"they" are tak­ing our white Chris­t­ian Anglo-Sax­on coun­try away from us; and oth­ers who turn the Repub­li­can pri­maries into spec­ta­cles remote from the main­stream of mod­ern soci­ety — though not from the main­stream of the most pow­er­ful coun­try in world history.
The depar­ture from glob­al stan­dards, how­ev­er, goes far beyond the bounds of the Repub­li­can rad­i­cal insur­gency. Across the spec­trum, there is, for instance, gen­er­al agree­ment with the ​"prag­mat­ic" con­clu­sion of Gen­er­al Mar­tin Dempsey, chair­man of the Joint Chiefs of Staff, that the Vien­na deal does not ​"pre­vent the Unit­ed States from strik­ing Iran­ian facil­i­ties if offi­cials decide that it is cheat­ing on the agree­ment," even though a uni­lat­er­al mil­i­tary strike is ​"far less like­ly" if Iran behaves.
For­mer Clin­ton and Oba­ma Mid­dle East nego­tia­tor Den­nis Ross typ­i­cal­ly rec­om­mends that ​"Iran must have no doubts that if we see it mov­ing towards a weapon, that would trig­ger the use of force" even after the ter­mi­na­tion of the deal, when Iran is the­o­ret­i­cal­ly free to do what it wants. In fact, the exis­tence of a ter­mi­na­tion point 15 years hence is, he adds, ​"the great­est sin­gle prob­lem with the agree­ment." He also sug­gests that the U.S. pro­vide Israel with spe­cial­ly out­fit­ted B‑52 bombers and bunker-bust­ing bombs to pro­tect itself before that ter­ri­fy­ing date arrives.
"

The Great­est Threat"

Oppo­nents of the nuclear deal charge that it does not go far enough. Some sup­port­ers agree, hold­ing that ​"if the Vien­na deal is to mean any­thing, the whole of the Mid­dle East must rid itself of weapons of mass destruc­tion." The author of those words, Iran's Min­is­ter of For­eign Affairs Javad Zarif, added that ​"Iran, in its nation­al capac­i­ty and as cur­rent chair­man of the Non-Aligned Move­ment [the gov­ern­ments of the large major­i­ty of the world's pop­u­la­tion], is pre­pared to work with the inter­na­tion­al com­mu­ni­ty to achieve these goals, know­ing full well that, along the way, it will prob­a­bly run into many hur­dles raised by the skep­tics of peace and diplo­ma­cy." Iran has signed ​"a his­toric nuclear deal," he con­tin­ues, and now it is the turn of Israel, ​"the holdout."

Israel, of course, is one of the three nuclear pow­ers, along with India and Pak­istan, whose weapons pro­grams have been abet­ted by the Unit­ed States and that refuse to sign the Non­pro­lif­er­a­tion Treaty (NPT).

Zarif was refer­ring to the reg­u­lar five-year NPT review con­fer­ence, which end­ed in fail­ure in April when the U.S. (joined by Cana­da and Great Britain) once again blocked efforts to move toward a weapons-of-mass-destruc­tion-free zone in the Mid­dle East. Such efforts have been led by Egypt and oth­er Arab states for 20 years. As Jayan­tha Dhana­pala and Ser­gio Duarte, lead­ing fig­ures in the pro­mo­tion of such efforts at the NPT and oth­er U.N. agen­cies, observe in ​"Is There a Future for the NPT?," an arti­cle in the jour­nal of the Arms Con­trol Asso­ci­a­tion: ​"The suc­cess­ful adop­tion in 1995 of the res­o­lu­tion on the estab­lish­ment of a zone free of weapons of mass destruc­tion (WMD) in the Mid­dle East was the main ele­ment of a pack­age that per­mit­ted the indef­i­nite exten­sion of the NPT." The NPT, in turn, is the most impor­tant arms con­trol treaty of all. If it were adhered to, it could end the scourge of nuclear weapons.

Repeat­ed­ly, imple­men­ta­tion of the res­o­lu­tion has been blocked by the U.S., most recent­ly by Pres­i­dent Oba­ma in 2010 and again in 2015, as Dhana­pala and Duarte point out, ​"on behalf of a state that is not a par­ty to the NPT and is wide­ly believed to be the only one in the region pos­sess­ing nuclear weapons" — a polite and under­stat­ed ref­er­ence to Israel. This fail­ure, they hope, ​"will not be the coup de grâce to the two long­stand­ing NPT objec­tives of accel­er­at­ed progress on nuclear dis­ar­ma­ment and estab­lish­ing a Mid­dle East­ern WMD-free zone."

A nuclear-weapons-free Mid­dle East would be a straight­for­ward way to address what­ev­er threat Iran alleged­ly pos­es, but a great deal more is at stake in Washington's con­tin­u­ing sab­o­tage of the effort in order to pro­tect its Israeli client. After all, this is not the only case in which oppor­tu­ni­ties to end the alleged Iran­ian threat have been under­mined by Wash­ing­ton, rais­ing fur­ther ques­tions about just what is actu­al­ly at stake.

In con­sid­er­ing this mat­ter, it is instruc­tive to exam­ine both the unspo­ken assump­tions in the sit­u­a­tion and the ques­tions that are rarely asked. Let us con­sid­er a few of these assump­tions, begin­ning with the most seri­ous: that Iran is the gravest threat to world peace.

In the U.S., it is a vir­tu­al cliché among high offi­cials and com­men­ta­tors that Iran wins that grim prize. There is also a world out­side the U.S. and although its views are not report­ed in the main­stream here, per­haps they are of some inter­est. Accord­ing to the lead­ing west­ern polling agen­cies (WIN/​Gallup Inter­na­tion­al), the prize for ​"great­est threat" is won by the Unit­ed States. The rest of the world regards it as the gravest threat to world peace by a large mar­gin. In sec­ond place, far below, is Pak­istan, its rank­ing prob­a­bly inflat­ed by the Indi­an vote. Iran is ranked below those two, along with Chi­na, Israel, North Korea, and Afghanistan.
"

The World's Lead­ing Sup­port­er of Terrorism"

Turn­ing to the next obvi­ous ques­tion, what in fact is the Iran­ian threat? Why, for exam­ple, are Israel and Sau­di Ara­bia trem­bling in fear over that coun­try? What­ev­er the threat is, it can hard­ly be mil­i­tary. Years ago, U.S. intel­li­gence informed Con­gress that Iran has very low mil­i­tary expen­di­tures by the stan­dards of the region and that its strate­gic doc­trines are defen­sive — designed, that is, to deter aggres­sion. The U.S. intel­li­gence com­mu­ni­ty has also report­ed that it has no evi­dence Iran is pur­su­ing an actu­al nuclear weapons pro­gram and that ​"Iran's nuclear pro­gram and its will­ing­ness to keep open the pos­si­bil­i­ty of devel­op­ing nuclear weapons is a cen­tral part of its deter­rent strategy."

The author­i­ta­tive SIPRI review of glob­al arma­ments ranks the U.S., as usu­al, way in the lead in mil­i­tary expen­di­tures. Chi­na comes in sec­ond with about one-third of U.S. expen­di­tures. Far below are Rus­sia and Sau­di Ara­bia, which are nonethe­less well above any west­ern Euro­pean state. Iran is scarce­ly men­tioned. Full details are pro­vid­ed in an April report from the Cen­ter for Strate­gic and Inter­na­tion­al Stud­ies (CSIS), which finds ​"a con­clu­sive case that the Arab Gulf states have… an over­whelm­ing advan­tage of Iran in both mil­i­tary spend­ing and access to mod­ern arms."

Iran's mil­i­tary spend­ing, for instance, is a frac­tion of Sau­di Arabia's and far below even the spend­ing of the Unit­ed Arab Emi­rates (UAE). Alto­geth­er, the Gulf Coop­er­a­tion Coun­cil states — Bahrain, Kuwait, Oman, Sau­di Ara­bia, and the UAE—out­spend Iran on arms by a fac­tor of eight, an imbal­ance that goes back decades. The CSIS report adds: ​"The Arab Gulf states have acquired and are acquir­ing some of the most advanced and effec­tive weapons in the world [while] Iran has essen­tial­ly been forced to live in the past, often rely­ing on sys­tems orig­i­nal­ly deliv­ered at the time of the Shah." In oth­er words, they are vir­tu­al­ly obso­lete. When it comes to Israel, of course, the imbal­ance is even greater. Pos­sess­ing the most advanced U.S. weapon­ry and a vir­tu­al off­shore mil­i­tary base for the glob­al super­pow­er, it also has a huge stock of nuclear weapons.

To be sure, Israel faces the ​"exis­ten­tial threat" of Iran­ian pro­nounce­ments: Supreme Leader Khamenei and for­mer pres­i­dent Mah­moud Ahmadine­jad famous­ly threat­ened it with destruc­tion. Except that they didn't—and if they had, it would be of lit­tle moment. Ahmadine­jad, for instance, pre­dict­ed that ​"under God's grace [the Zion­ist régime] will be wiped off the map." In oth­er words, he hoped that régime change would some­day take place. Even that falls far short of the direct calls in both Wash­ing­ton and Tel Aviv for régime change in Iran, not to speak of the actions tak­en to imple­ment régime change. These, of course, go back to the actu­al ​"régime change" of 1953, when the U.S. and Britain orga­nized a mil­i­tary coup to over­throw Iran's par­lia­men­tary gov­ern­ment and install the dic­ta­tor­ship of the Shah, who pro­ceed­ed to amass one of the worst human rights records on the planet.

These crimes were cer­tain­ly known to read­ers of the reports of Amnesty Inter­na­tion­al and oth­er human rights orga­ni­za­tions, but not to read­ers of the U.S. press, which has devot­ed plen­ty of space to Iran­ian human rights vio­la­tions — but only since 1979 when the Shah's régime was over­thrown. (To check the facts on this, read The U.S. Press and Iran, a care­ful­ly doc­u­ment­ed study by Man­sour Farhang and William Dorman.)

None of this is a depar­ture from the norm. The Unit­ed States, as is well known, holds the world cham­pi­onship title in régime change and Israel is no lag­gard either. The most destruc­tive of its inva­sions of Lebanon in 1982 was explic­it­ly aimed at régime change, as well as at secur­ing its hold on the occu­pied ter­ri­to­ries. The pre­texts offered were thin indeed and col­lapsed at once. That, too, is not unusu­al and pret­ty much inde­pen­dent of the nature of the soci­ety — from the laments in the Dec­la­ra­tion of Inde­pen­dence about the ​"mer­ci­less Indi­an sav­ages" to Hitler's defense of Ger­many from the ​"wild ter­ror" of the Poles.

No seri­ous ana­lyst believes that Iran would ever use, or even threat­en to use, a nuclear weapon if it had one, and so face instant destruc­tion. There is, how­ev­er, real con­cern that a nuclear weapon might fall into jiha­di hands — not thanks to Iran, but via U.S. ally Pak­istan. In the jour­nal of the Roy­al Insti­tute of Inter­na­tion­al Affairs, two lead­ing Pak­istani nuclear sci­en­tists, Per­vez Hoodb­hoy and Zia Mian, write that increas­ing fears of ​"mil­i­tants seiz­ing nuclear weapons or mate­ri­als and unleash­ing nuclear ter­ror­ism [have led to]… the cre­ation of a ded­i­cat­ed force of over 20,000 troops to guard nuclear facil­i­ties. There is no rea­son to assume, how­ev­er, that this force would be immune to the prob­lems asso­ci­at­ed with the units guard­ing reg­u­lar mil­i­tary facil­i­ties," which have fre­quent­ly suf­fered attacks with ​"insid­er help." In brief, the prob­lem is real, just dis­placed to Iran thanks to fan­tasies con­coct­ed for oth­er reasons.

Oth­er con­cerns about the Iran­ian threat include its role as ​"the world's lead­ing sup­port­er of ter­ror­ism," which pri­mar­i­ly refers to its sup­port for Hezbol­lah and Hamas. Both of those move­ments emerged in resis­tance to U.S.-backed Israeli vio­lence and aggres­sion, which vast­ly exceeds any­thing attrib­uted to these vil­lains, let alone the nor­mal prac­tice of the hege­mon­ic pow­er whose glob­al drone assas­si­na­tion cam­paign alone dom­i­nates (and helps to fos­ter) inter­na­tion­al terrorism.

Those two vil­lain­ous Iran­ian clients also share the crime of win­ning the pop­u­lar vote in the only free elec­tions in the Arab world. Hezbol­lah is guilty of the even more heinous crime of com­pelling Israel to with­draw from its occu­pa­tion of south­ern Lebanon, which took place in vio­la­tion of U.N. Secu­ri­ty Coun­cil orders dat­ing back decades and involved an ille­gal régime of ter­ror and some­times extreme vio­lence. What­ev­er one thinks of Hezbol­lah, Hamas, or oth­er ben­e­fi­cia­ries of Iran­ian sup­port, Iran hard­ly ranks high in sup­port of ter­ror worldwide.
"

Fuel­ing Instability"

Anoth­er con­cern, voiced at the U.N. by U.S. Ambas­sador Saman­tha Pow­er, is the ​"insta­bil­i­ty that Iran fuels beyond its nuclear pro­gram." The U.S. will con­tin­ue to scru­ti­nize this mis­be­hav­ior, she declared. In that, she echoed the assur­ance Defense Sec­re­tary Ash­ton Carter offered while stand­ing on Israel's north­ern bor­der that ​"we will con­tin­ue to help Israel counter Iran's malign influ­ence" in sup­port­ing Hezbol­lah, and that the U.S. reserves the right to use mil­i­tary force against Iran as it deems appropriate.

The way Iran ​"fuels insta­bil­i­ty" can be seen par­tic­u­lar­ly dra­mat­i­cal­ly in Iraq where, among oth­er crimes, it alone at once came to the aid of Kurds defend­ing them­selves from the inva­sion of Islam­ic State mil­i­tants, even as it is build­ing a $2.5 bil­lion pow­er plant in the south­ern port city of Bas­ra to try to bring elec­tri­cal pow­er back to the lev­el reached before the 2003 inva­sion. Ambas­sador Power's usage is, how­ev­er, stan­dard: Thanks to that inva­sion, hun­dreds of thou­sands were killed and mil­lions of refugees gen­er­at­ed, bar­barous acts of tor­ture were com­mit­ted – Iraqis have com­pared the destruc­tion to the Mon­gol inva­sion of the thir­teenth cen­tu­ry – leav­ing Iraq the unhap­pi­est coun­try in the world accord­ing to WIN/​Gallup polls. Mean­while, sec­tar­i­an con­flict was ignit­ed, tear­ing the region to shreds and lay­ing the basis for the cre­ation of the mon­stros­i­ty that is ISIS. And all of that is called ​"sta­bi­liza­tion."

Only Iran's shame­ful actions, how­ev­er, ​"fuel insta­bil­i­ty." The stan­dard usage some­times reach­es lev­els that are almost sur­re­al, as when lib­er­al com­men­ta­tor James Chace, for­mer edi­tor of For­eign Affairs, explained that the U.S. sought to ​"desta­bi­lize a freely elect­ed Marx­ist gov­ern­ment in Chile" because ​"we were deter­mined to seek sta­bil­i­ty" under the Pinochet dictatorship.

Oth­ers are out­raged that Wash­ing­ton should nego­ti­ate at all with a ​"con­temptible" régime like Iran's with its hor­ri­fy­ing human rights record and urge instead that we pur­sue ​"an Amer­i­can-spon­sored alliance between Israel and the Sun­ni states." So writes Leon Wieselti­er, con­tribut­ing edi­tor to the ven­er­a­ble lib­er­al jour­nal the Atlantic, who can bare­ly con­ceal his vis­cer­al hatred for all things Iran­ian. With a straight face, this respect­ed lib­er­al intel­lec­tu­al rec­om­mends that Sau­di Ara­bia, which makes Iran look like a vir­tu­al par­adise, and Israel, with its vicious crimes in Gaza and else­where, should ally to teach that coun­try good behav­ior. Per­haps the rec­om­men­da­tion is not entire­ly unrea­son­able when we con­sid­er the human rights records of the regimes the U.S. has imposed and sup­port­ed through­out the world.

Though the Iran­ian gov­ern­ment is no doubt a threat to its own peo­ple, it regret­tably breaks no records in this regard, not descend­ing to the lev­el of favored U.S. allies. That, how­ev­er, can­not be the con­cern of Wash­ing­ton, and sure­ly not Tel Aviv or Riyadh.

It might also be use­ful to recall — sure­ly Ira­ni­ans do — that not a day has passed since 1953 in which the U.S. was not harm­ing Ira­ni­ans. After all, as soon as they over­threw the hat­ed U.S.-imposed régime of the Shah in 1979, Wash­ing­ton put its sup­port behind Iraqi leader Sad­dam Hus­sein, who would, in 1980, launch a mur­der­ous assault on their coun­try. Pres­i­dent Rea­gan went so far as to deny Saddam's major crime, his chem­i­cal war­fare assault on Iraq's Kur­dish pop­u­la­tion, which he blamed on Iran instead. When Sad­dam was tried for crimes under U.S. aus­pices, that hor­ren­dous crime, as well as oth­ers in which the U.S. was com­plic­it, was care­ful­ly exclud­ed from the charges, which were restrict­ed to one of his minor crimes, the mur­der of 148 Shi'ites in 1982, a foot­note to his grue­some record.

Sad­dam was such a val­ued friend of Wash­ing­ton that he was even grant­ed a priv­i­lege oth­er­wise accord­ed only to Israel. In 1987, his forces were allowed to attack a U.S. naval ves­sel, the USS Stark, with impuni­ty, killing 37 crew­men. (Israel had act­ed sim­i­lar­ly in its 1967 attack on the USS Lib­er­ty.) Iran pret­ty much con­ced­ed defeat short­ly after, when the U.S. launched Oper­a­tion Pray­ing Man­tis against Iran­ian ships and oil plat­forms in Iran­ian ter­ri­to­r­i­al waters. That oper­a­tion cul­mi­nat­ed when the USS Vin­cennes, under no cred­i­ble threat, shot down an Iran­ian civil­ian air­lin­er in Iran­ian air­space, with 290 killed – and the sub­se­quent grant­i­ng of a Legion of Mer­it award to the com­man­der of the Vin­cennes for ​"excep­tion­al­ly mer­i­to­ri­ous con­duct" and for main­tain­ing a ​"calm and pro­fes­sion­al atmos­phere" dur­ing the peri­od when the attack on the air­lin­er took place. Com­ments philoso­pher Thill Raghu, ​"We can only stand in awe of such dis­play of Amer­i­can exceptionalism!"

After the war end­ed, the U.S. con­tin­ued to sup­port Sad­dam Hus­sein, Iran's pri­ma­ry ene­my. Pres­i­dent George H.W. Bush even invit­ed Iraqi nuclear engi­neers to the U.S. for advanced train­ing in weapons pro­duc­tion, an extreme­ly seri­ous threat to Iran. Sanc­tions against that coun­try were inten­si­fied, includ­ing against for­eign firms deal­ing with it, and actions were ini­ti­at­ed to bar it from the inter­na­tion­al finan­cial system.

In recent years the hos­til­i­ty has extend­ed to sab­o­tage, the mur­der of nuclear sci­en­tists (pre­sum­ably by Israel), and cyber­war, open­ly pro­claimed with pride. The Pen­ta­gon regards cyber­war as an act of war, jus­ti­fy­ing a mil­i­tary response, as does NATO, which affirmed in Sep­tem­ber 2014 that cyber attacks may trig­ger the col­lec­tive defense oblig­a­tions of the NATO pow­ers — when we are the tar­get that is, not the perpetrators.
"

The Prime Rogue State"

It is only fair to add that there have been breaks in this pat­tern. Pres­i­dent George W. Bush, for exam­ple, offered sev­er­al sig­nif­i­cant gifts to Iran by destroy­ing its major ene­mies, Sad­dam Hus­sein and the Tal­iban. He even placed Iran's Iraqi ene­my under its influ­ence after the U.S. defeat, which was so severe that Wash­ing­ton had to aban­don its offi­cial­ly declared goals of estab­lish­ing per­ma­nent mil­i­tary bases ("endur­ing camps") and ensur­ing that U.S. cor­po­ra­tions would have priv­i­leged access to Iraq's vast oil resources.

Do Iran­ian lead­ers intend to devel­op nuclear weapons today? We can decide for our­selves how cred­i­ble their denials are, but that they had such inten­tions in the past is beyond ques­tion. After all, it was assert­ed open­ly on the high­est author­i­ty and for­eign jour­nal­ists were informed that Iran would devel­op nuclear weapons ​"cer­tain­ly, and soon­er than one thinks." The father of Iran's nuclear ener­gy pro­gram and for­mer head of Iran's Atom­ic Ener­gy Orga­ni­za­tion was con­fi­dent that the leadership's plan ​"was to build a nuclear bomb." The CIA also report­ed that it had ​"no doubt" Iran would devel­op nuclear weapons if neigh­bor­ing coun­tries did (as they have).

All of this was, of course, under the Shah, the ​"high­est author­i­ty" just quot­ed and at a time when top U.S. offi­cials — Dick Cheney, Don­ald Rums­feld, and Hen­ry Kissinger, among oth­ers — were urg­ing him to pro­ceed with his nuclear pro­grams and pres­sur­ing uni­ver­si­ties to accom­mo­date these efforts. Under such pres­sures, my own uni­ver­si­ty, MIT, made a deal with the Shah to admit Iran­ian stu­dents to the nuclear engi­neer­ing pro­gram in return for grants he offered and over the strong objec­tions of the stu­dent body, but with com­pa­ra­bly strong fac­ul­ty sup­port (in a meet­ing that old­er fac­ul­ty will doubt­less remem­ber well).

Asked lat­er why he sup­port­ed such pro­grams under the Shah but opposed them more recent­ly, Kissinger respond­ed hon­est­ly that Iran was an ally then.

Putting aside absur­di­ties, what is the real threat of Iran that inspires such fear and fury? A nat­ur­al place to turn for an answer is, again, U.S. intel­li­gence. Recall its analy­sis that Iran pos­es no mil­i­tary threat, that its strate­gic doc­trines are defen­sive, and that its nuclear pro­grams (with no effort to pro­duce bombs, as far as can be deter­mined) are ​"a cen­tral part of its deter­rent strategy."

Who, then, would be con­cerned by an Iran­ian deter­rent? The answer is plain: the rogue states that ram­page in the region and do not want to tol­er­ate any imped­i­ment to their reliance on aggres­sion and vio­lence. In the lead in this regard are the U.S. and Israel, with Sau­di Ara­bia try­ing its best to join the club with its inva­sion of Bahrain (to sup­port the crush­ing of a reform move­ment there) and now its mur­der­ous assault on Yemen, accel­er­at­ing a grow­ing human­i­tar­i­an cat­a­stro­phe in that country.

For the Unit­ed States, the char­ac­ter­i­za­tion is famil­iar. Fif­teen years ago, the promi­nent polit­i­cal ana­lyst Samuel Hunt­ing­ton, pro­fes­sor of the sci­ence of gov­ern­ment at Har­vard, warned in the estab­lish­ment jour­nal For­eign Affairs that for much of the world the U.S. was ​"becom­ing the rogue super­pow­er… the sin­gle great­est exter­nal threat to their soci­eties." Short­ly after, his words were echoed by Robert Jervis, the pres­i­dent of the Amer­i­can Polit­i­cal Sci­ence Asso­ci­a­tion: ​"In the eyes of much of the world, in fact, the prime rogue state today is the Unit­ed States." As we have seen, glob­al opin­ion sup­ports this judg­ment by a sub­stan­tial margin.

Fur­ther­more, the man­tle is worn with pride. That is the clear mean­ing of the insis­tence of the polit­i­cal class that the U.S. reserves the right to resort to force if it uni­lat­er­al­ly deter­mines that Iran is vio­lat­ing some com­mit­ment. This pol­i­cy is of long stand­ing, espe­cial­ly for lib­er­al Democ­rats, and by no means restrict­ed to Iran. The Clin­ton Doc­trine, for instance, con­firmed that the U.S. was enti­tled to resort to the ​"uni­lat­er­al use of mil­i­tary pow­er" even to ensure ​"unin­hib­it­ed access to key mar­kets, ener­gy sup­plies, and strate­gic resources," let alone alleged ​"secu­ri­ty" or ​"human­i­tar­i­an" con­cerns. Adher­ence to var­i­ous ver­sions of this doc­trine has been well con­firmed in prac­tice, as need hard­ly be dis­cussed among peo­ple will­ing to look at the facts of cur­rent history.

These are among the crit­i­cal mat­ters that should be the focus of atten­tion in ana­lyz­ing the nuclear deal at Vien­na, whether it stands or is sab­o­taged by Con­gress, as it may well be.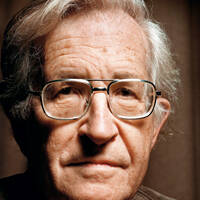 Noam Chom­sky
is Insti­tute Pro­fes­sor and Pro­fes­sor of Lin­guis­tics (Emer­i­tus) at the Mass­a­chu­setts Insti­tute of Tech­nol­o­gy, and the author of dozens of books on U.S. for­eign pol­i­cy. His most recent book is
Who Rules the World?
from Met­ro­pol­i­tan Books.