Iran on the Brink
Warning to the Persian cat: Don't look down!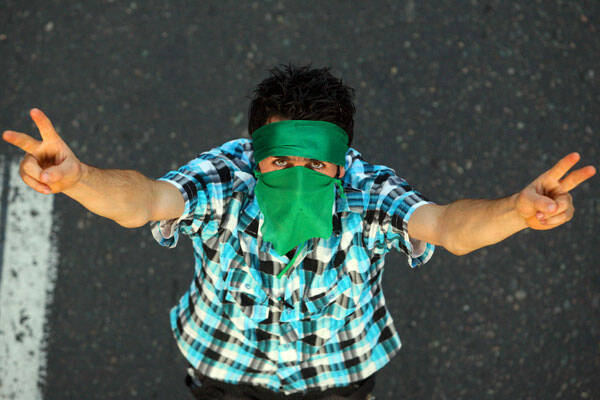 When an author­i­tar­i­an régime approach­es its final cri­sis, as a rule its dis­so­lu­tion fol­lows two steps. Before its col­lapse, a mys­te­ri­ous rup­ture takes place. All of a sud­den peo­ple know that the game is over, and then they are no longer afraid. It is not only that the régime los­es its legit­i­ma­cy, but that its own exer­cise of pow­er is per­ceived as an impo­tent pan­ic reac­tion. We all know the clas­sic scene from car­toons. The cat reach­es a precipice, but con­tin­ues walk­ing, unaware that there is no ground under its feet. It falls only when it looks down and notices the abyss. When a régime los­es its author­i­ty, it is like a cat above the precipice: In order to fall, it only has to be remind­ed to look down.
Ahmadinejad is the Iranian version of Italian President Berlusconi. His mixture of clownish posturing and ruthless power politics causes unease even among the majority of ayatollahs.
In Shah of Shahs, a clas­sic account of the Khome­i­ni rev­o­lu­tion, Ryszard Kapus­cin­s­ki locat­ed the pre­cise moment of this rup­ture. At a Tehran cross­road, a sin­gle demon­stra­tor refused to budge when a police­man shout­ed at him to move, and the embar­rassed police­man sim­ply with­drew. With­in a cou­ple of hours, all of Tehran knew about this inci­dent. Although street fights con­tin­ued for weeks, every­one knew the Shah was fin­ished. Is some­thing sim­i­lar going on now?
There are many ver­sions of the recent events in Tehran. Some observers view the protests as the cul­mi­na­tion of the pro-West­ern ​"reform move­ment" along the lines of the ​"orange" rev­o­lu­tion in Ukraine – a sec­u­lar reac­tion to the Khome­i­ni rev­o­lu­tion. They sup­port the protests as the first step toward a new lib­er­al, demo­c­ra­t­ic, sec­u­lar Iran freed of Mus­lim fundamentalism.
But some skep­tics think that Mah­moud Ahmadine­jad real­ly won, mak­ing him the voice of the major­i­ty, while the sup­port of Mir-Hos­sein Mousavi comes from the mid­dle class (who are the minor­i­ty) and its gild­ed youth. In oth­er words, let's drop the illu­sions and face the fact that, in Ahmadine­jad, Iran has a pres­i­dent it deserves.
Then there are oth­ers who dis­miss Mousavi as a mem­ber of the cler­ic estab­lish­ment with mere­ly cos­met­ic dif­fer­ences from Ahmadine­jad. Mousavi wants to con­tin­ue the atom­ic ener­gy pro­gram, and he is against rec­og­niz­ing Israel. Plus he enjoyed Khomeini's full sup­port as a prime min­is­ter dur­ing the 1980s war with Iraq.
Left­ists out of the loop
The sad­dest of all are the Left­ist sup­port­ers of Ahmadine­jad. Accord­ing to them, Ahmadine­jad won because he stood up for the country's inde­pen­dence, exposed elite cor­rup­tion and used oil wealth to boost the incomes of the poor major­i­ty. This is, so we are told, the true Ahmadine­jad behind the West­ern media image of a Holo­caust-deny­ing fanat­ic. Fur­ther, what is going on now in Iran is a rep­e­ti­tion of the 1953 over­throw of Moham­mad Mossadegh – anoth­er Anglo-Amer­i­can-insti­gat­ed coup against a legit­i­mate pres­i­dent. This view ignores fac­tu­al real­i­ty along with the high elec­toral par­tic­i­pa­tion (up from the usu­al 55 per­cent to 85 per­cent), which can only be explained as a protest vote. It also dis­plays an inabil­i­ty to under­stand the demon­stra­tions as a gen­uine expres­sion of pop­u­lar will, and it patron­iz­ing­ly assumes that for back­ward Ira­ni­ans, Ahmadine­jad is good enough. They are not yet suf­fi­cient­ly mature to be ruled by a sec­u­lar Left.
Con­flict­ing as they are, all these ver­sions read the Iran­ian protests along the axis of Islam­ic hard­lin­ers ver­sus pro-West­ern lib­er­al reformists, which is why they find it so dif­fi­cult to under­stand Mousavi. Is he a West­ern-backed reformer who wants more per­son­al free­dom and a mar­ket econ­o­my, or a mem­ber of the cler­ic estab­lish­ment whose vic­to­ry would not affect the nature of the régime in any seri­ous way? Such oscil­la­tions demon­strate that all inter­pre­ta­tions miss the true nature of the protests.
The green tide
The green col­or adopt­ed by the Mousavi sup­port­ers and the cries of ​"Allah akbar!" that res­onate from the roofs of Tehran in the evening dark­ness show that pro­test­ers see this as the rep­e­ti­tion of the 1979 Khome­i­ni rev­o­lu­tion, undo­ing the revolution's cor­rup­tion and return­ing to its roots. It is not only pro­gram­mat­ic; it con­cerns even more the crowds' modes of activ­i­ty: the emphat­ic uni­ty of the peo­ple, cre­ative self-orga­ni­za­tion, and impro­vi­sa­tion­al artic­u­la­tion of protest. It is a unique mix­ture of spon­tane­ity and dis­ci­pline: the omi­nous march of thou­sands in com­plete silence. It is a gen­uine pop­u­lar upris­ing of the deceived par­ti­sans of the Khome­i­ni revolution.
There are sev­er­al cru­cial con­clu­sions to be drawn from this insight. First, Ahmadine­jad is not the hero of the Islamist poor, but a gen­uine, cor­rupt­ed, Islamo-Fas­cist pop­ulist­-an Iran­ian ver­sion of Ital­ian Pres­i­dent Sil­vio Berlus­coni. Ahmadinejad's mix­ture of clown­ish pos­tur­ing and ruth­less pow­er pol­i­tics caus­es unease even among the major­i­ty of aya­tol­lahs. His dem­a­gog­ic dis­tri­b­u­tion of crumbs to the poor should not deceive us. Organs of police repres­sion, a West­ern­ized PR appa­ra­tus and a strong nou­veau-riche class – the result of the régime's cor­rup­tion – stand behind him. In fact, Iran's Rev­o­lu­tion­ary Guard is not a work­ing-class mili­tia, but a mega-cor­po­ra­tion, the strongest con­cen­tra­tion of wealth in the country.
There is a clear dis­tinc­tion between Meh­di Kar­roubi and Mousavi, the two main can­di­dates opposed to Ahmadine­jad. Kar­roubi is a reformist, propos­ing the Iran­ian ver­sion of iden­ti­ty pol­i­tics and promis­ing favors to all par­tic­u­lar groups. Mousavi is some­thing entire­ly dif­fer­ent. His name stands for the gen­uine resus­ci­ta­tion of the pop­u­lar dream that sus­tained the Khome­i­ni rev­o­lu­tion. Even if this dream was a utopia, it's impor­tant to rec­og­nize in it the gen­uine utopia of the rev­o­lu­tion itself. The 1979 Khome­i­ni rev­o­lu­tion can­not be reduced to just hard-line Islamist takeover – it was much more.
After the revolution
Now is the time to remem­ber the incred­i­ble effer­ves­cence of the first year after the rev­o­lu­tion, with the breath­tak­ing explo­sion of polit­i­cal and social cre­ativ­i­ty, orga­ni­za­tion­al exper­i­ments and debates among stu­dents and ordi­nary peo­ple. The fact that this explo­sion was sti­fled demon­strates that the Khome­i­ni rev­o­lu­tion was an authen­tic polit­i­cal event – a momen­tary open­ing that unleashed new forces of social trans­for­ma­tion, a moment in which ​"every­thing seemed pos­si­ble." What fol­lowed was a grad­ual takeover of polit­i­cal con­trol by the Islam estab­lish­ment. In Freudi­an terms, today's protest move­ment is the ​"return of the repressed" of the Khome­i­ni revolution.
Last but not least, the demon­stra­tions show that Islam has a gen­uine lib­er­at­ing poten­tial to find a ​"good" Islam. One doesn't have to go back to the caliphs of the 10th century­­we have it right here.
The future is uncer­tain. In all prob­a­bil­i­ty, Ahmadine­jad et al. will con­tain the pop­u­lar explo­sion, and the cat will not fall into the precipice, but regain its foothold. How­ev­er, it will no longer be the same régime, rather just one exam­ple of cor­rupt­ed author­i­tar­i­an rule.
What­ev­er the out­come, we are wit­ness­ing a great eman­ci­pa­to­ry event that doesn't fit the frame of the strug­gle between pro-West­ern lib­er­als and anti-West­ern fun­da­men­tal­ists. If today's cyn­i­cal prag­ma­tism inhibits our capac­i­ty to rec­og­nize this eman­ci­pa­tion, then the West is enter­ing a post-demo­c­ra­t­ic era, get­ting ready for its own Ahmadine­jads. Ital­ians already know his name: Berlus­coni. Oth­ers are wait­ing in line.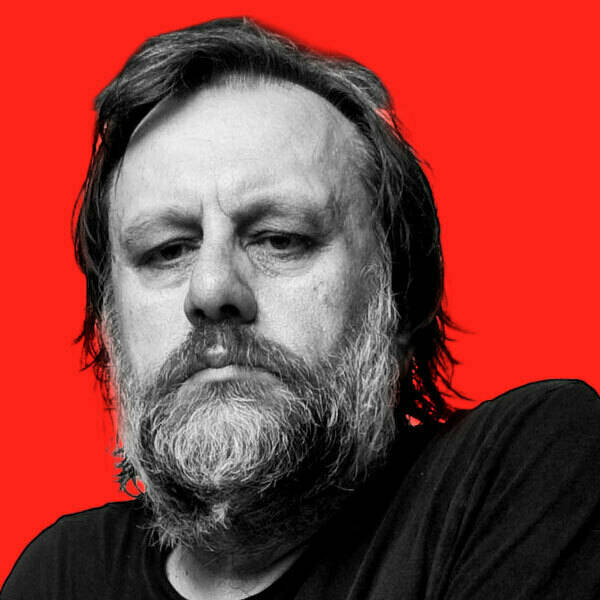 Slavoj Žižek
, a Sloven­ian philoso­pher and psy­cho­an­a­lyst, is a senior researcher at the the Insti­tute for Human­i­ties, Birk­beck Col­lege, Uni­ver­si­ty of Lon­don. He has also been a vis­it­ing pro­fes­sor at more than
10
uni­ver­si­ties around the world. Žižek is the author of many books, includ­ing Liv­ing in the End Times, First As Tragedy, Then As Farce, The Year of Dream­ing Dan­ger­ous­ly and Trou­ble in Paradise.