A sov­er­eign nation invest­ing its wealth in its domes­tic econ­o­my seems like a no-brain­er, espe­cial­ly dur­ing a glob­al reces­sion. But in this crazy age of Amer­i­can pol­i­tics, even that has become a con­tro­ver­sial notion.
In a country of 'USA!'-chanting sports crowds and flag-waving rallies, why haven't our lawmakers passed muscular 'Buy America' statutes to compete with China?
This is the sub­text of a dis­pute that sim­mered beneath the pomp and cir­cum­stance of this week's U.S.-China sum­mit. As The New York Times pre­vi­ous­ly report­ed, the Oba­ma admin­is­tra­tion is call­ing on the World Trade Orga­ni­za­tion to use its pow­er to halt the Chi­nese government's wind-ener­gy fund specif­i­cal­ly because the mon­ey is ​"con­tin­gent on … man­u­fac­tur­ers using parts made in Chi­na rather than for­eign-made com­po­nents." The pro­gram, along with the Chi­nese régime's broad­er domes­tic pro­cure­ment require­ments for wind farms, have helped the Chi­nese wind indus­try cap­ture almost half of the glob­al mar­ket for turbines.
Set­ting aside the bilat­er­al wran­gling over WTO arcana, China's indus­tri­al pol­i­cy suc­cess car­ries a basic les­son: When a nation cou­ples pub­lic spend­ing with incen­tives that encour­age domes­tic cor­po­rate invest­ment, an econ­o­my tends to grow its own wealth-build­ing indus­tries. That's sim­ple enough to under­stand, right?
Evi­dent­ly, not with­in our own gov­ern­ment. As ​"Buy Chi­na" poli­cies now eco­nom­i­cal­ly super­charge the world's most pop­u­lous nation, the White House and con­gres­sion­al Repub­li­cans have opposed many of the very ​"Buy Amer­i­ca" pro­pos­als that might help us keep up – and that obstruc­tion has come at a steep price.
Remem­ber, Busi­ness­week in 2008 warned that in an Amer­i­ca with few domes­tic pur­chas­ing man­dates, any eco­nom­ic stim­u­lus – whether spend­ing or tax cuts – would like­ly ​"leak" abroad, thus ​"reduc­ing its impact on jobs here." When con­gres­sion­al Democ­rats respond­ed in 2009 by try­ing to expand the mea­ger ​"Buy Amer­i­ca" reg­u­la­tions still on the books from the Great Depres­sion, Pres­i­dent Oba­ma opposed the effort. He argued that tar­get­ing stim­u­lus dol­lars at domes­tic invest­ment would ​"send a pro­tec­tion­ist message."
Fol­low­ing his sal­vo, Con­gress blocked the ini­tia­tive and – big shock­er! – a year lat­er, ABC News was report­ing that between 54 per­cent and 79 per­cent of the mon­ey in the stim­u­lus bill's key wind ener­gy pro­gram had been spent overseas.
How could this hap­pen? In a coun­try of ​"USA!"-chanting sports crowds, flag-wav­ing ral­lies and saber-rat­tling polit­i­cal rhetoric, why haven't our law­mak­ers passed mus­cu­lar ​"Buy Amer­i­ca" statutes that might com­pete with the ​"Buy Chi­na" policies?
Not sur­pris­ing­ly, it all goes back to the prin­ci­ple that patri­o­tism may play well with vot­ers on the cam­paign trail, but cor­po­rate cash ulti­mate­ly rules the day in our nation's capital.
As Bloomberg News report­ed dur­ing the stim­u­lus nego­ti­a­tions, the U.S. Cham­ber of Com­merce fierce­ly lob­bied against the ​"Buy Amer­i­ca" pro­vi­sions when Con­gress debat­ed them, just as the group lob­bies against sim­i­lar pro­pos­als today. That may seem strange com­ing from an orga­ni­za­tion whose name pays homage to this coun­try. But don't be fooled: The cham­ber is a front group for huge multi­na­tion­al firms whose first pri­or­i­ty is not this nation's econ­o­my, but a prof­it-max­i­miz­ing busi­ness mod­el based on export­ing jobs and pro­duc­tion facil­i­ties to low-wage coun­tries abroad. Those firms, of course, make mas­sive cam­paign con­tri­bu­tions to both par­ties and such dona­tions come with the expec­ta­tion of leg­isla­tive favors – like, say, killing ini­tia­tives to strength­en ​"Buy Amer­i­ca" laws.
Thus, our cur­rent posi­tion of humil­i­at­ing weak­ness. Here we are, sup­pos­ed­ly the world's most pow­er­ful coun­try, beg­ging the WTO to inter­vene on our behalf so as to pre­vent an eco­nom­ic com­peti­tor from mak­ing basic invest­ments in its own econ­o­my. And we're doing this all because our polit­i­cal sys­tem is too cor­rupt to per­mit a sim­i­lar­ly com­pet­i­tive pos­ture here at home.
Con­sid­er­ing that sad real­i­ty, when Amer­i­cans see the next wave of bad unem­ploy­ment news and mass lay­offs and want to know who is respon­si­ble, we shouldn't shake our fists at com­mu­nists in Bei­jing; we should look direct­ly at our own lead­ers in Washington.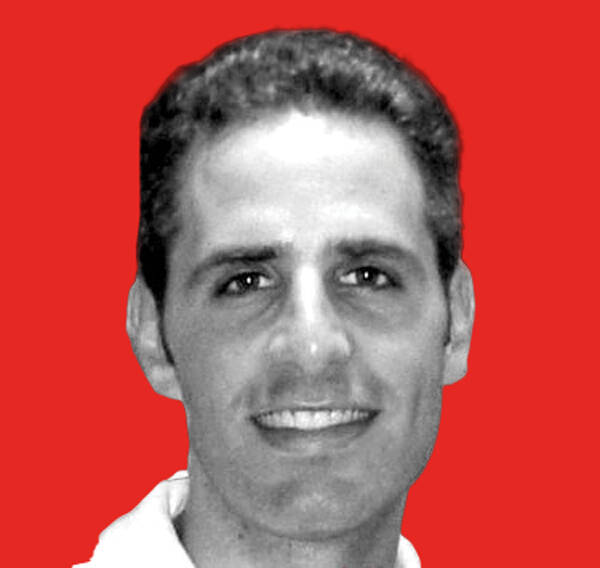 David Siro­ta
is an award­win­ning inves­tiga­tive jour­nal­ist and an
In These Times
senior edi­tor. He served as speech writer for Bernie Sanders'
2020
cam­paign. Fol­low him on Twit­ter @davidsirota.