Is There a Method to the Syrian Madness?
On radical-emancipatory movements and false rationales for war.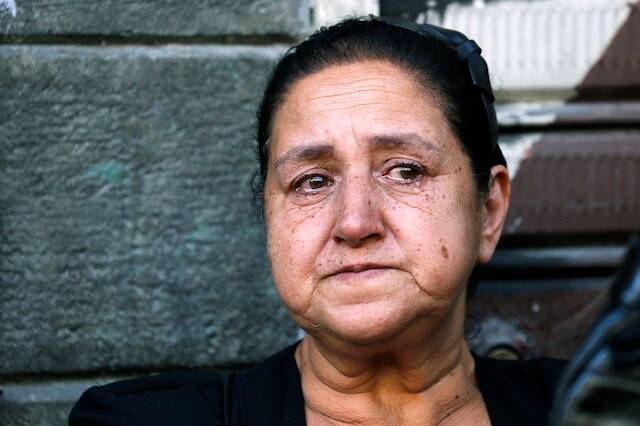 As I have writ­ten before, we all remem­ber Pres­i­dent Oba­ma's smil­ing face, full of hope and trust, when he repeat­ed­ly deliv­ered the mot­to of his first cam­paign, ​"Yes, we can!" — we can get rid of the cyn­i­cism of the Bush era and bring jus­tice and wel­fare to the Amer­i­can peo­ple. Now that the Unit­ed States is back­ing off its push to attack Syr­ia, we can imag­ine peace pro­test­ers shout­ing at Pres­i­dent Barack Oba­ma: ​"How can you advo­cate anoth­er mil­i­tary inter­ven­tion?" Oba­ma the reluc­tant war­rior looks back at them and mur­murs per­plexed: ​"Can I? Should I?"
The ongoing struggle there is ultimately a false one, a struggle towards which one should remain indifferent
And this time, he is right to sec­ond-guess him­self. All that was false in the idea and prac­tice of human­i­tar­i­an inter­ven­tions explodes in a con­densed form apro­pos Syr­ia. OK, there is a bad dic­ta­tor who is (alleged­ly) using poi­so­nous gas­es against the pop­u­la­tion of his own state. But who is oppos­ing his régime? It seems that what­ev­er remained of the demo­c­ra­t­ic-sec­u­lar resis­tance is now more or less drowned in the mess of fun­da­men­tal­ist Islamist groups sup­port­ed by Turkey and Sau­di Ara­bia, with a strong pres­ence of al-Qae­da in the shadows.
As for Assad, his Syr­ia at least pre­tends to be a sec­u­lar state, so no won­der that Chris­t­ian and oth­er minori­ties now tend to take his side against the Sun­ni rebels. In short, we are deal­ing with an obscure con­flict, vague­ly resem­bling the Libyan revolt against Gaddafi. There are no clear polit­i­cal stakes, no signs of a broad eman­ci­pa­to­ry-demo­c­ra­t­ic coali­tion, just a com­plex net­work of reli­gious and eth­nic alliances overde­ter­mined by the influ­ence of super­pow­ers (the Unit­ed States and West­ern Europe on the one side, Rus­sia and Chi­na on the oth­er). In such con­di­tions, any direct mil­i­tary inter­ven­tion means polit­i­cal mad­ness with incal­cu­la­ble risks. What if rad­i­cal Islamists take over after Assad's fall? Will the Unit­ed States repeat their Afghanistan mis­take of arm­ing the future al-Qae­da and Tal­iban cadres? What if the U.S. mis­siles or bombs land on Syria's stock­pile of Sarin gas weapons? After the attack, then what?
In such a messy sit­u­a­tion, mil­i­tary inter­ven­tion can only be jus­ti­fied by a short-term, self-destruc­tive oppor­tunism. The moral out­rage evoked to pro­vide a ratio­nal cov­er for the com­pul­sion-to-inter­vene — ​"We can­not allow the use of poi­so­nous gas­es on civ­il pop­u­la­tion!" — is a such a sham, it doesn't even take itself seri­ous­ly. As we now know, the Unit­ed States more than tol­er­at­ed the use of poi­so­nous gas­es against the Iran­ian army by Sad­dam Hus­sein. Dur­ing the Iraq-Iran war of 1980 – 1988, the Unit­ed States sided with the Iraqis to quell Iran­ian influ­ence in the Gulf, despite being well aware of Iraq's lib­er­al use of mus­tard and tear gas, accord­ing to declas­si­fied gov­ern­ment reports. The Unit­ed States even secret­ly sup­plied Iraq with satel­lite images of Iran­ian bat­tle­field weak­ness­es to aid in the tar­get­ing of Iran­ian troops. Where were moral con­cerns then?
The sit­u­a­tion in Syr­ia should be com­pared to the one in Egypt. Now that the Egypt­ian Army has bro­ken the stale­mate and cleansed the pub­lic space of the Islamist pro­test­ers, the result is hun­dreds, maybe thou­sands, of dead. One should take a step back and focus on the absent third par­ty in the ongo­ing con­flict: the explo­sion of het­ero­ge­neous orga­ni­za­tions (of stu­dents, women, work­ers) in which civ­il soci­ety began to artic­u­late its inter­ests out­side the scope of state and reli­gious insti­tu­tions. This vast net­work of new social forms is the prin­ci­pal gain of the Arab Spring, inde­pen­dent of big polit­i­cal changes like the Army's coup against the Mus­lim Broth­er­hood gov­ern­ment or the Assad régime's war with Islamist extrem­ists. It goes deep­er than the religious/​liberal divide. (And even in the case of clear­ly fun­da­men­tal­ist move­ments, one should be care­ful not to miss their social component.)
The only way for the civ­il-demo­c­ra­t­ic pro­test­er — in Tunisia, Egypt, Libya or Syr­ia — to avoid being side­stepped by reli­gious fun­da­men­tal­ists is by adopt­ing a much more rad­i­cal agen­da of social and eco­nom­ic emancipation.
And this brings us back to Syr­ia: The ongo­ing strug­gle there is ulti­mate­ly a false one, a strug­gle towards which one should remain indif­fer­ent. The only thing to keep in mind is that this pseu­do-strug­gle thrives because of the absent Third, a strong rad­i­cal-eman­ci­pa­to­ry oppo­si­tion whose ele­ments were clear­ly per­cep­ti­ble in Egypt.
As we used to say almost half a cen­tu­ry ago, one doesn't have to be a weath­er­man to know which way the wind blows. In Egypt's case, I've argued, it blows toward Iran — and in Syr­ia, it blows toward Afghanistan. Even if Assad some­how wins and sta­bi­lizes the sit­u­a­tion, his vic­to­ry will prob­a­bly breed an explo­sion sim­i­lar to the Tal­iban rev­o­lu­tion that will sweep over Syr­ia in a cou­ple of years. What can save us from this prospect is only the rad­i­cal­iza­tion of the strug­gle for free­dom and democ­ra­cy into a strug­gle for social and eco­nom­ic justice.
So what is hap­pen­ing in Syr­ia these days? Noth­ing real­ly spe­cial, except that Chi­na is one step clos­er to becom­ing the world's new super­pow­er while her com­peti­tors are eager­ly weak­en­ing each other.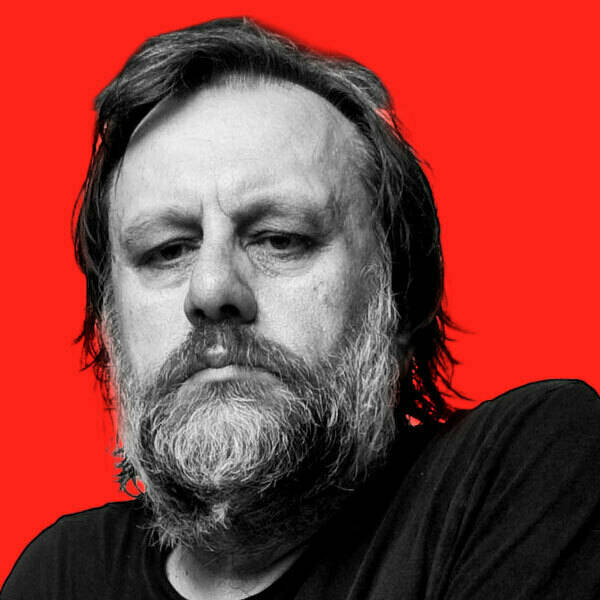 Slavoj Žižek
, a Sloven­ian philoso­pher and psy­cho­an­a­lyst, is a senior researcher at the the Insti­tute for Human­i­ties, Birk­beck Col­lege, Uni­ver­si­ty of Lon­don. He has also been a vis­it­ing pro­fes­sor at more than
10
uni­ver­si­ties around the world. Žižek is the author of many books, includ­ing Liv­ing in the End Times, First As Tragedy, Then As Farce, The Year of Dream­ing Dan­ger­ous­ly and Trou­ble in Paradise.