Israeli Foreign Minister Threatens to Ban Al Jazeera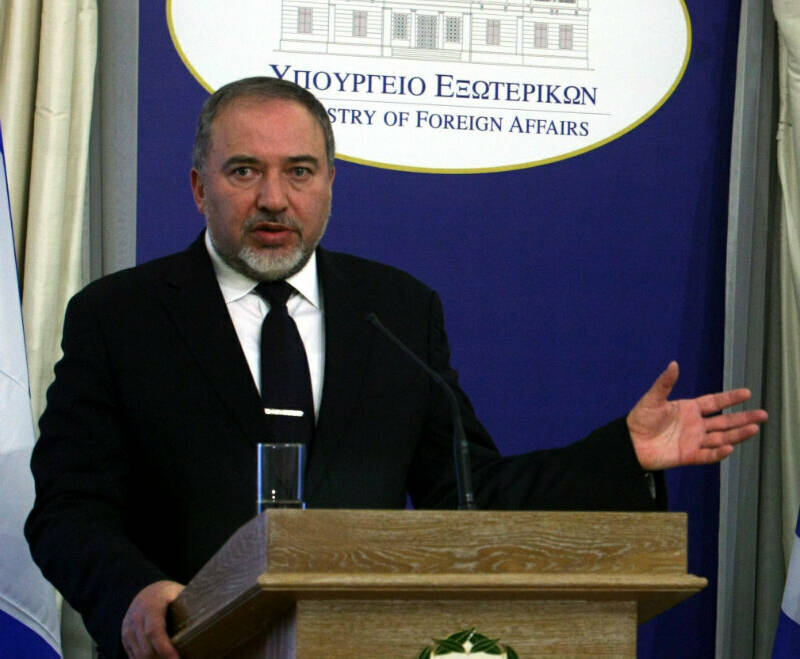 Just one month after three of its journalists were sentenced to seven-year prison terms in Egypt for their alleged support of the Muslim Brotherhood, Al Jazeera faces another threat to its reporting in the Middle East. This time, however, it
&
rsquo;s a democratic government, not a military dictatorship, that
&
rsquo;s doing the threatening: Israeli Foreign Minister Avigdor Lieberman has called for a ban on the Qatari media network
&
rsquo;s operations in Israel, Haaretz reports. During a press conference on Monday, Lieberman called Al Jazeera a
&
ldquo;central pillar of the propaganda apparatus of Hamas
&
rdquo; and compared the network to Der Sturmer, a World War II-era Nazi-run German newspaper. Al Jazeera has frustrated the Israeli government with its critical coverage of the ongoing conflict in Gaza, reporting on the heavy humanitarian toll of Israeli airstrikes and tank shells, including the destruction of a Palestinian hospital on Monday.
&
nbsp;
Israeli officials have also accused the Qatari government, which owns Al Jazeera, of
&
nbsp;providing funding and material support for Hamas, which has its political headquarters in Qatar
&
rsquo;s capital city of Doha. The Israeli government has long had a tense relationship with the journalists and media outlets that report on its conflicts with Palestine. Israeli security services have prevented journalists deemed too critical of its policies
&
nbsp;from entering the country. During previous military operations in Gaza, Israel has
&
nbsp;targeted media outlets allegedly associated with Hamas, killing two cameramen based in Gaza and wounding at least
10
media workers in a series of November
2012
airstrikes. A spokesperson for the Israeli government defended those strikes, saying that those targeted were
&
ldquo;not legitimate journalists.
&
rdquo; But experts say banning Al Jazeera in Israel would likely violate the country
&
rsquo;s Basic Laws, which guarantee freedom of the press. Only the Israeli Supreme Court could ban the news outlet, according to Haaretz. Lieberman has also called on Israelis to boycott Arab businesses that have protested Israel
&
rsquo;s invasion of the Gaza Strip,
&
nbsp;writing on his Facebook page: I call upon everyone not to shop anymore at the stores and businesses of those among the Arab sector who are participating today in the general strike that was declared by the Higher Arab Monitoring Committee as a sign of empathy for Gaza residents and against Operation Protective Edge. The Al Jazeera ban comes as the death toll in Gaza surpasses
550
, with no immediate end to the conflict in sight. Defense Minister Moshe Yaalon told a parliamentary committee on Monday that Israel
&
rsquo;s military operations in Gaza would continue until it completes its objectives. ​
"
If needed, we will recruit more reservists in order to continue the operation as long as necessary until the completion of the task and the return of the quiet in the whole of Israel especially from the threat of the Gaza Strip," Yaalon told the committee.
Ethan Corey
is a writer and researcher based in New York. His work has appeared in The Nation, Rolling Stone and MEL magazine.