Jailed by an Algorithm
Algorithms that are supposed to remove sentencing bias may perpetuate racism instead, say civil rights groups.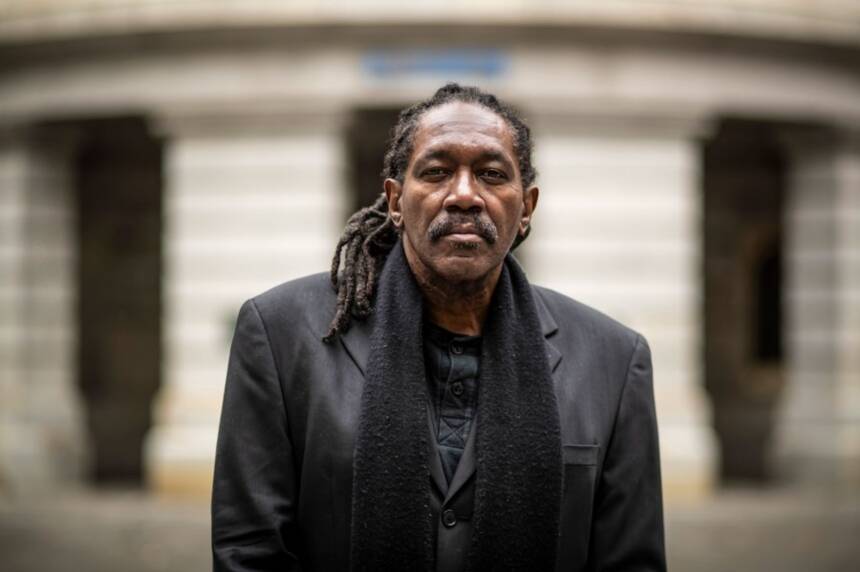 TREN­TON, N.J. — One day after being arrest­ed and charged with pos­ses­sion of a weapon in Novem­ber 2017, Bran­don Dar­by, 51, was ush­ered into a room with three small cubi­cles, each with its own small tele­vi­sion screen. A judge, com­mu­ni­cat­ing vir­tu­al­ly through the screen, read Dar­by his charges and told him his score from New Jersey's new risk-assess­ment algo­rithm. On a scale of one to six (six being the high­est), Dar­by was labeled a four for risk of fail­ing to appear in court and a five for risk of reof­fend­ing. Based on those, he was ordered held with­out bail until tri­al. It took no more than eight minutes.
"A computer risk algorithm can't measure who you can become."
In Jan­u­ary 2017, New Jer­sey imple­ment­ed its Crim­i­nal Jus­tice Reform Act, which intro­duced risk-assess­ment algo­rithms to deter­mine whether to jail a defen­dant before tri­al. The goal of the reform is to phase out mon­ey bail, to keep low-lev­el defen­dants from sit­ting in jail sim­ply because they can­not afford bail.
For peo­ple like Dar­by, though, bail is denied entire­ly. The algo­rithm, cre­at­ed by the Lau­ra and John Arnold Foun­da­tion, con­sid­ers a defendant's past crim­i­nal con­vic­tions, past fail­ures to appear in court and cur­rent charges of vio­lence, among oth­er factors.
Dar­by insists he has nev­er missed a court date. ​"The data is skewed," he says. ​"We all know that we can make num­bers say what­ev­er you want them to say."
He even­tu­al­ly plead­ed down to pos­ses­sion of cocaine and his gun charge was dropped. He was released on time served after spend­ing six months in jail with no tri­al or conviction.
Dar­by is one of many peo­ple to raise con­cern over risk-assess­ment tools, which have become a pop­u­lar add-on to mea­sures abol­ish­ing mon­ey bail, such as a Cal­i­for­nia law signed in August 2018 and a fed­er­al bill pro­posed in 2017 by Sens. Kamala Har­ris (D‑Calif.) and Rand Paul (R‑Ky.).
Penn­syl­va­nia, on the oth­er side of the Delaware Riv­er from New Jer­sey, is one state con­sid­er­ing a risk-assess­ment tool. Unlike New Jer­sey, the algo­rithm would be used to make sen­tenc­ing rec­om­men­da­tions to judges. In June 2018, around the time Dar­by was being released from jail, J. Jond­hi Har­rell, 63, made his way to the Crim­i­nal Jus­tice Cen­ter in Philadel­phia to tes­ti­fy against the plan, along with dozens of oth­ers, at a pub­lic hearing.
Har­rell served 25 years in prison for fed­er­al bank rob­bery and weapons charges. After his release in 2009, he found­ed the Cen­ter for Return­ing Cit­i­zens, an advo­ca­cy group focused on help­ing peo­ple return to soci­ety after incar­cer­a­tion. ​"It is essen­tial that those most impact­ed by mass incar­cer­a­tion have some rea­son to believe that change for the bet­ter is com­ing. This is change for the worse," Har­rell testified.
"A com­put­er risk algo­rithm can't mea­sure who you can become," Har­rell said. He calls this the ​"human element."
Har­rell also fears data based on racist polic­ing prac­tices will have racist out­comes. A 2016 ProP­ub­li­ca study of risk-assess­ment algo­rithms in Flori­da found that the scores were racial­ly biased as well as ​"remark­ably unre­li­able" in pre­dict­ing vio­lent crime.
In July 2018, more than 100 social-jus­tice orga­ni­za­tions, includ­ing the ACLU, the NAACP and MoveOn, released a state­ment of oppo­si­tion to the algo­rithms, argu­ing that ​"the data dri­ving many pre­dic­tive algo­rithms — such as pri­or fail­ures to appear and arrest-rates" reflects sys­temic bias­es against peo­ple of col­or. The state­ment rec­om­mend­ed sim­ply end­ing mon­ey bail and dra­mat­i­cal­ly reduc­ing pre­tri­al deten­tion, with­out intro­duc­ing risk-assess­ment tools.
Pro­po­nents of New Jersey's bail reform, includ­ing ACLU New Jer­sey, which helped craft the law, cred­it it with a 25 per­cent decrease in the state's pre­tri­al jail pop­u­la­tion since imple­men­ta­tion in Jan­u­ary 2017.
"We obvi­ous­ly think pre­tri­al jail pop­u­la­tion should be down even more than that," says ACLU-NJ staff attor­ney Alexan­der Shalom, ​"but this is a crit­i­cal first step."
Shalom says there is not yet enough data to deter­mine whether the risk-assess­ment tool has result­ed in racial dis­par­i­ties. ​"It's a crit­i­cal con­cern," he acknowl­edges, but he argues that before the reforms, judges were look­ing at the same data points. ​"It would be a mis­take to sug­gest that the prob­lem is with using quan­ti­ta­tive risk assess­ments," Shalom says. ​"The prob­lem is hav­ing a racist crim­i­nal jus­tice system."
He believes using pre­tri­al deten­tion algo­rithms in place of mon­ey bail is a step toward a ​"cul­ture change" in the courts: ​"You need to get judges think­ing about lib­er­ty, rather than think­ing about money."
Mark Bergstrom, exec­u­tive direc­tor of the Penn­syl­va­nia Com­mis­sion on Sen­tenc­ing, which is tasked by the leg­is­la­ture with devel­op­ing the sen­tenc­ing tool, sees it as a step toward transparency.
Pennsylvania's pro­pos­al would con­sid­er the offender's con­vic­tions in addi­tion to age, gen­der, type and num­ber of pri­or con­vic­tions, type of offense and pri­or juve­nile adju­di­ca­tions. Past arrests were removed in response to pub­lic con­cerns. ​"We've done every­thing we can to neu­tral­ize race and oth­er fac­tors like that," Bergstrom says. He stress­es that the risk score would only be a sug­ges­tion to judges, not the final say in sentencing.
After the June 6, 2018 hear­ing in Philadel­phia and oth­ers around the state, the Penn­syl­va­nia Com­mis­sion on Sen­tenc­ing decid­ed to delay its vote in favor of more hearings.
Wher­ev­er the hear­ings are held, Har­rell will be there.
"We would ask that our sons and daugh­ters, nieces and nephews, fam­i­ly and friends who trans­gress against soci­ety not be seen as unre­deemable," Har­rell said in clos­ing his June remarks. ​"We ask that the basic human­i­ty of those who are charged with offens­es against our com­mu­ni­ty not be reduced to a number."