The Washington Post Tried to Penalize a Writer for Criticizing Jeff Bezos. He Fought Back—And Won.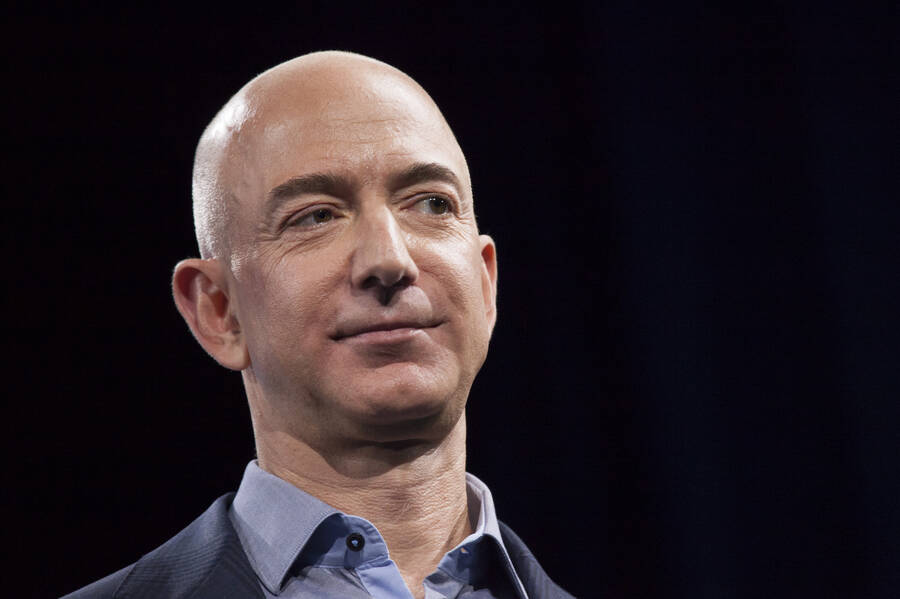 Fredrick Kun­kle was upset. A staff writer for the Wash­ing­ton Post​'s Metro desk, he noticed Ama­zon founder Jeff Bezos, the own­er of his news­pa­per, mus­ing on Twit­ter about what to do with his mon­ey, which hap­pens to be more than any human being has ever accu­mu­lat­ed in mod­ern his­to­ry. Kun­kle had an idea for the funds: revers­ing the hits Bezos had forced upon Post work­ers in suc­ces­sive con­tract negotiations.
The co-chair of the Wash­ing­ton-Bal­ti­more News Guild's col­lec­tive bar­gain­ing unit at the paper, Kun­kle wit­nessed in 2014 Bezos' man­age­ment team freeze defined-ben­e­fit pen­sions for non-union employ­ees, replac­ing them with a lump sum or annu­ity for old­er work­ers, and a 401(k) plan for new­er ones. Man­age­ment also tried to elim­i­nate health insur­ance from part-time employ­ees, which the union man­aged to sal­vage by giv­ing back wages. When the next con­tract came up in 2017, man­age­ment sought to slash sev­er­ance in half, while also con­di­tion­ing the pay­ments on a legal waiv­er from any law­suit against the Post, a com­pa­ny that had recent­ly set­tled a case of alleged racial dis­crim­i­na­tion.
In oth­er words, while Bezos had made sig­nif­i­cant invest­ments to revive the Post, he was strip­ping ben­e­fits from its work­ers and treat­ing them as eas­i­ly expend­able, match­ing his sto­ried mis­treat­ment of work­ers at Amazon.
Kun­kle had nev­er shied away from media atten­tion and speak­ing out against Bezos' hard­line tac­tics. So he used his tal­ents to pen an op-ed, con­trast­ing Bezos' attempts to focus on phil­an­thropy with the expe­ri­ence of those work­ing beneath him.
"It should go with­out say­ing that char­i­ta­ble giv­ing for med­ical research and oth­er wor­thy caus­es is impor­tant and nec­es­sary," Kun­kle wrote. ​"But as with oth­er mul­ti-bil­lion­aires, Bezos should remem­ber that his vast wealth came in part from labor, and he should do more to share that wealth with work­ers. Instead, Bezos has shown that he views his employ­ees as parts in a high-tech machine, that income inequal­i­ty is some­one else's prob­lem, and that mod­ern cor­po­ra­tions owe lit­tle more to their employ­ees than a paycheck."
Kun­kle first offered the arti­cle to the Post, but they declined; even­tu­al­ly Kun­kle pub­lished it for free in the Huff­in­g­ton Post in Sep­tem­ber 2017. But short­ly after­wards, Kun­kle was giv­en a writ­ten warn­ing by the paper for ​"free­lanc­ing for a com­pet­ing pub­li­ca­tion with­out permission."
This dis­ci­plin­ing was ille­gal, accord­ing to a memo from the Office of Gen­er­al Coun­sel of the Nation­al Labor Rela­tions Board (NLRB) released last Fri­day. While the memo stat­ed that it was legal for the Post to restrict its staff writ­ers from pub­lish­ing in oth­er out­lets, because Kun­kle wasn't paid for the Huff­Post op-ed, he was engag­ing in pro­tect­ed labor activ­i­ty by high­light­ing Bezos' actions against Post work­ers.
"Since the reporter was not paid for the arti­cle and did not vio­late the no-free­lanc­ing rule, con­duct was no dif­fer­ent from that of any employ­ee speak­ing out about work­ing con­di­tions in a let­ter to the edi­tor of a news­pa­per or oth­er com­mu­ni­ca­tion with the pub­lic," wrote Jayme Sophir, head of the NLR­B's Divi­sion of Advice, in the memo.
The fact that Kun­kle request­ed that the Post run the op-ed first, as per the newspaper's stan­dards, also played into the deci­sion. Sophir con­clud­ed that noth­ing in the op-ed was untrue or dis­parag­ing, and it could not be kept from the pub­lic or sub­ject the author to a reprimand.
While the memo didn't explic­it­ly iden­ti­fy Kun­kle, it did note the title of the op-ed in ques­tion: ​"Jeff Bezos Wants To Give More Mon­ey To Char­i­ty. He Should Pay His Work­ers First." That was Kunkle's arti­cle. The memo was writ­ten in July; its exis­tence was only revealed last week.
This is an impor­tant vic­to­ry for free speech rights at work, beyond the very unique cir­cum­stances of Kunkle's sit­u­a­tion. Every­one should have the abil­i­ty to crit­i­cize their employ­er, not just the co-chair of a union bar­gain­ing unit. Far too many work­ers are intim­i­dat­ed against doing so, and few have access to op-ed pages to broad­cast their mes­sage. The clerk at the local super­mar­ket or the tele­phone line­man fix­ing a util­i­ty pole can express their opin­ions about their jobs, and we all ben­e­fit from their per­spec­tive and how it might apply to where we work.
But Kun­kle in some ways had a greater task, because his crit­i­cism was levied at Jeff Bezos, some­one with more mon­ey and as much pow­er as any­one in Amer­i­ca. Bezos is using char­i­ty as a shield, to over­shad­ow and deflect crit­i­cism of his work­place prac­tices. His recent estab­lish­ment of a $2 bil­lion char­i­ty called the Day One Fund, focused on low-income preschools and fight­ing home­less­ness, gen­er­at­ed pos­i­tive head­lines, while the expe­ri­ence of Ama­zon deliv­ery dri­vers, denied over­time and forced to uri­nate into bot­tles rather than take breaks, remains more obscure.
The Post​'s jour­nal­ists may be union­ized, unlike Ama­zon work­ers. But Bezos is sys­tem­i­cal­ly chip­ping away at their ben­e­fits with each suc­ces­sive con­tract, in what appears to be an ide­o­log­i­cal cru­sade against work­ers shar­ing in the fruits of a suc­cess­ful busi­ness. Key to this tac­tic is the cone of silence Bezos wants to build around his work­places, so nobody can speak out. The NLRB, at least in Kunkle's case, put a stop to that.
Kun­kle told In These Times that he was ​"delight­ed to read the memo and espe­cial­ly hap­py that the NLRB's gen­er­al coun­sel pub­lished it as guid­ance for oth­ers," affirm­ing that all employ­ees have the right to speak out pub­licly about work­ing con­di­tions. He has­n't got­ten an apol­o­gy from the Post, but said that was beside the point. ​"What I hope for more is a sign that Jeff Bezos might wake up to the idea one of these days that he owes more to soci­ety and his employ­ees than the min­i­mum he can get away with."
Dis­clo­sure: In These Times work­ers are union­ized with The Wash­ing­ton-Bal­ti­more News­pa­per Guild, CWA Local 32035.