Jerry Brown Didn't Invite Grassroots Activists to His Climate Summit—They Came Anyway
While the elite discuss band-aids, organizers call for real solutions.
SAN FRAN­CIS­CO — In the ear­ly morn­ing on Sep­tem­ber 13, a few hun­dred demon­stra­tors blocked an entrance to the mas­sive con­fer­ence cen­ter where the Glob­al Cli­mate Action Sum­mit (GCAS) was get­ting under­way. With­in this crowd of pro­test­ers, puls­ing with music and speech­es, a small hand­ful of peo­ple locked their arms togeth­er in pipes; some encased them in emp­ty oil bar­rels. The mes­sage to out­go­ing Cal­i­for­nia Gov. Jer­ry Brown—the host of the sum­mit, eager to cement his lega­cy as a cli­mate cham­pi­on — was clear: Approv­ing over 20,000 per­mits for new oil and gas wells is no way to be a cli­mate champion.
Cut off emissions at their source—such as drill sites and refineries—and democratize the energy system.
GCAS was intend­ed as a place for state and local gov­ern­ments and cor­po­ra­tions to show­case their cli­mate com­mit­ments. The youth, indige­nous, and cli­mate and envi­ron­men­tal jus­tice groups gath­ered that morn­ing were large­ly exclud­ed from offi­cial pro­gram­ming. So, they cre­at­ed their own.
Flank­ing the sum­mit were mas­sive, rau­cous demon­stra­tions and counter-events, draw­ing atten­tion to the local impacts of cor­po­rate pol­luters and pro­mot­ing alter­na­tives. A short train ride away from GCAS, after all, lie a string of refiner­ies and the peo­ple who live in neigh­bor­ing com­mu­ni­ties are well acquaint­ed with their effects.
"I see Chevron from my house every sin­gle day," says Pen­nie Opal Plant, a co-founder of Idle No More SF Bay. ​"We suf­fer from chron­ic sinus infec­tions and throat prob­lems. I'm real­ly wor­ried about my grand­son get­ting asth­ma." Asth­ma rates near her home are well above the nation­al aver­age. ​"Jer­ry Brown is get­ting ready to leap off into the world stage as a self-pro­claimed cli­mate hero, while he has allowed 17 per­cent more off­shore drilling."
Events kicked off the Sat­ur­day before the Sum­mit, with the 30,000-strong Rise for Cli­mate Jobs and Jus­tice march. Led by indige­nous and Bay Area envi­ron­men­tal jus­tice groups, some cre­ative marchers far­ther back affixed a papier-mâché like­ness of Brown's head to a mock oil der­rick. Splayed out in tents around his­toric La Raza Park a few days lat­er, pre­sen­ters from around the Bay and the world shared strate­gies to build work­able cli­mate solu­tions like sus­tain­able, afford­able hous­ing and com­mu­ni­ty-owned solar arrays. The dance troupe Xiuh­coatl Dan­za Azteca per­formed a clos­ing prayer and dance to cap off the day's events — a far cry from GCAS's keynotes, cock­tail hours and catered lunches.
Dawn Phillips is a long­time orga­niz­er based in the East Bay and the exec­u­tive direc­tor of the Right to the City Alliance, a nation­al net­work that works at the inter­sec­tion of hous­ing and cli­mate jus­tice in rapid­ly gen­tri­fy­ing real estate mar­kets. He spoke with In These Times as the Sep­tem­ber 13 block­ade was wind­ing down, the cen­ter buzzing with del­e­gates and a con­sid­er­able num­ber of police. Phillips and a few oth­er move­ment lead­ers had got­ten cre­den­tials to be inside.
"What's hap­pen­ing inside GCAS ver­sus what's hap­pen­ing out­side is a very dra­mat­ic jux­ta­po­si­tion of val­ues, of vision and of resourc­ing," Phillips says. ​"Inside GCAS … you can just see how much mon­ey has been spent in cre­at­ing this ster­ile, mil­i­ta­rized envi­ron­ment where there are almost as many secu­ri­ty and law enforce­ment rep­re­sen­ta­tives as there are delegates."
"It's a trade show of false solu­tions," he adds. As he and oth­er orga­niz­ers explained at var­i­ous events through­out the week, the real solu­tions — unlike the mar­ket-based mea­sures, such as car­bon trad­ing, that dom­i­nat­ed the sum­mit agen­da — are sim­ple: Cut off emis­sions at their source — such as drill sites and refiner­ies — and democ­ra­tize the ener­gy system.
About an hour after we speak, Phillips and fel­low orga­niz­ers put their cre­den­tials to work, shout­ing down the open­ing keynote from bil­lion­aire for­mer New York City May­or (and rumored 2020 Demo­c­ra­t­ic pres­i­den­tial can­di­date) Michael Bloomberg. It was one of the rare moments when the out­side sum­mit leaked into the offi­cial one.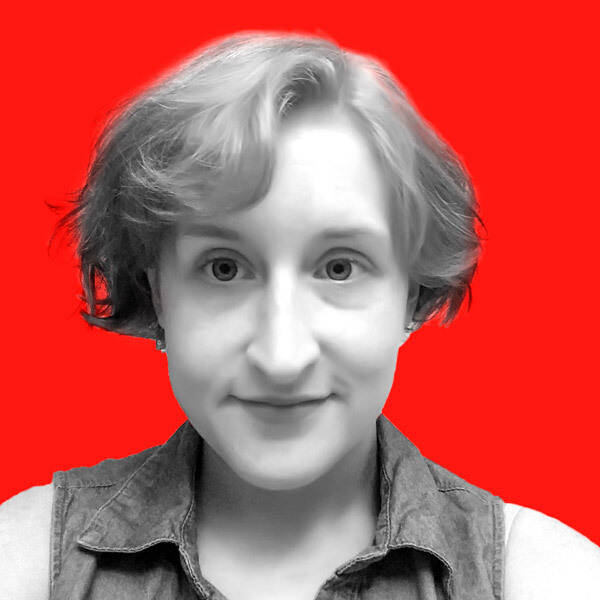 Kate Aronoff
is a Brook­lyn-based jour­nal­ist cov­er­ing cli­mate and U.S. pol­i­tics, and a con­tribut­ing writer at The Inter­cept. Fol­low her on Twit­ter @katearonoff.