Before Bernie, There Was Jesse
For a brief moment 30 years ago, it looked like our first black president would be the leader of a multiracial working-class coalition.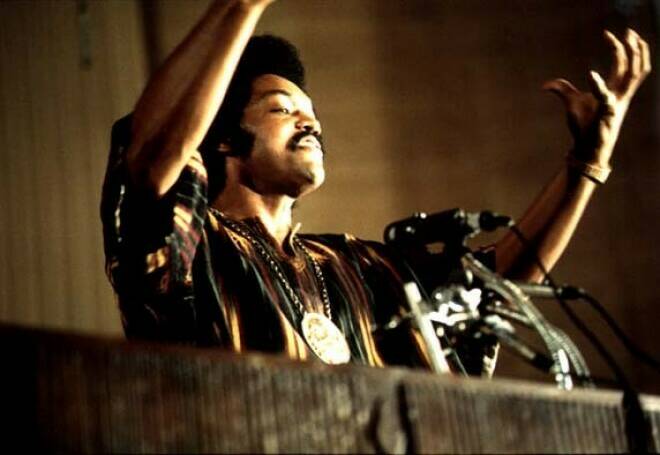 The Rev. Jesse Jack­son moves a bit more delib­er­ate­ly to the micro­phone these days, slowed by a recent­ly diag­nosed case of Parkinson's dis­ease. His hair is gray­ing and his waist­line is expand­ing. This for­mer lieu­tenant of the Rev. Mar­tin Luther King Jr. is a well-trav­eled 76 years old.
But his low­er pro­file may have dulled our mem­o­ries of the enor­mous shad­ow he once cast on Amer­i­can pol­i­tics and civic life. Jackson's influ­ence between 1983 and 1989, dur­ing which he cam­paigned twice for the Demo­c­ra­t­ic nom­i­na­tion for pres­i­dent, was unprecedented.
Jackson's auda­cious 1984 can­di­da­cy, which vio­lat­ed polit­i­cal pro­to­col by leap­ing ahead of the black polit­i­cal elite, ini­tial­ly pro­voked con­sid­er­able enmi­ty among the ranks of black lead­er­ship. But his cam­paigns also ush­ered in a whole new crop of polit­i­cal aspi­rants and oper­a­tives. His polit­i­cal ascen­den­cy required unique cov­er­age; edi­tors want­ed a know­ing take on this brash, black can­di­date and took affir­ma­tive action to get it. Many black reporters got a shot at pres­i­den­tial cov­er­age for the first time.
In 1988, Jack­son shock­ing­ly won 7 mil­lion votes and came in first in 13 of 54 con­tests. Jackson's elec­toral move­ment became a proxy for black aspi­ra­tions. Fol­low­ing Jackson's loss of the Demo­c­ra­t­ic nom­i­na­tion to Michael Dukakis at the Atlanta con­ven­tion in July 1988, I wrote: ​"Not since Book­er T. Wash­ing­ton, at the turn of the cen­tu­ry, has an African Amer­i­can loomed so large in the pub­lic square. … And with­in [the black] com­mu­ni­ty, Jack­son may very well be the most pop­u­lar fig­ure in history."
By that time, his Nation­al Rain­bow Coali­tion (NRC), an orga­ni­za­tion he formed from the frag­ments of his 1984 cam­paign, had leapt to the head of the civ­il rights pack. Jack­son became the media's go-to per­son for just about any­thing relat­ed to black Amer­i­ca. Medi­a­genic and quick-wit­ted, he sel­dom failed to pro­vide the appro­pri­ate sound­bite. Main­stream media start­ed treat­ing Jackson's NRC as the mouth­piece of black politics.
Jackson's appeal was a func­tion of his hybrid­i­ty — his polit­i­cal ambi­tions and protest incli­na­tions went hand-in-hand with his King-like abil­i­ty to link Amer­i­can pro­gres­sivism to black reli­gios­i­ty. But his elec­toral vic­to­ries also exposed some vul­ner­a­bil­i­ties yet to be redressed. In Octo­ber 1988, I assessed his unpar­al­leled abil­i­ty to ral­ly black polit­i­cal sup­port: ​"And while this is an accom­plish­ment wor­thy of pride, it is also an indi­ca­tion of blacks' con­tin­ued vul­ner­a­bil­i­ty. The need for mes­sian­ic lead­er­ship is a need born of powerlessness."
In These Times ran sev­er­al sto­ries chart­ing Jackson's evo­lu­tion from civ­il rights agi­ta­tor to polit­i­cal can­di­date. Per­haps evo­lu­tion is the wrong word, giv­en that his pres­i­den­ti­aal efforts were as much cru­sades as campaigns.
His pro­gres­sive 1988 cam­paign earned the dis­tinc­tion of attract­ing the kind of white rur­al sup­port usu­al­ly allot­ted to con­ser­v­a­tive Repub­li­cans. Some of Jackson's sup­port­ers even cred­it­ed him with stunt­ing the growth of white suprema­cist groups. ​"Jesse is the only can­di­date com­pet­ing with those racist groups for the pop­ulist vote, and he's win­ning," Jack­son cam­paign advis­er Robert Starks told me in March 1988. ​"By reach­ing out for rur­al whites, he's defus­ing a lot of the fas­cist racism that's right below the sur­face in much of agrar­i­an Amer­i­ca. And he's received very lit­tle cred­it for this."
The odd jux­ta­po­si­tion of black activist Jack­son pos­ing with assort­ed white farm­ers became a com­mon media trope. Today many pro­gres­sives see sim­i­lar­i­ties between Jackson's pop­ulist NRC and Bernie Sanders' Our Rev­o­lu­tion, and think such pop­ulism might be just the thing to trump Trump.
The 1988 elec­tion also revealed some of the dis­dain the Demo­c­ra­t­ic Par­ty estab­lish­ment held for black vot­ers. Fol­low­ing Jackson's robust show­ing, the forces of Demo­c­ra­t­ic nom­i­nee Michael Dukakis sought to min­i­mize Jackson's influ­ence. Their efforts were so fla­grant it trig­gered this strong reac­tion from Roger Wilkins, a vet­er­an of both the John F. Kennedy and Lyn­don John­son admin­is­tra­tions: ​"As a for­mer Demo­c­ra­t­ic admin­is­tra­tion appointee, I would have found it incred­i­ble 10 years ago that I would have even enter­tained any con­ver­sa­tion about options out­side the Demo­c­ra­t­ic Par­ty," Wilkins told me. ​"But white peo­ple have done their damnedest to us. Both par­ties have shown us their contempt."
The most salient ben­e­fi­cia­ry of Jackson's path-break­ing efforts may have been Barack Oba­ma. And even though Obama's suc­ces­sive, suc­cess­ful cam­paigns have shown Democ­rats the ben­e­fit of inclu­sion, black politi­cians still com­plain about that bipar­ti­san contempt.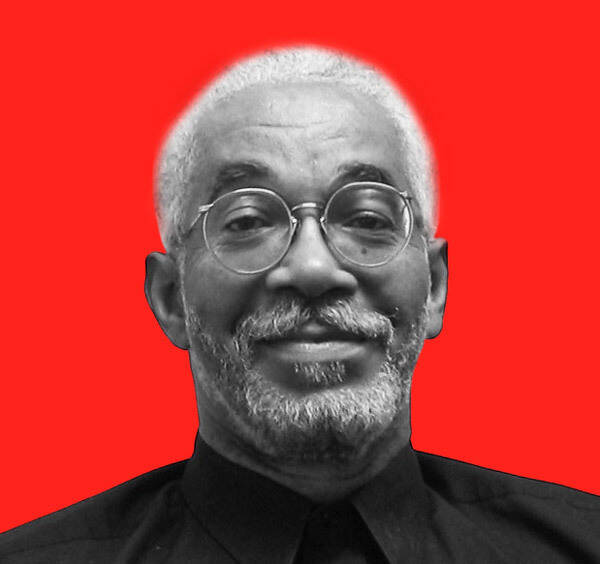 Sal­im Muwakkil
is a senior edi­tor of
In These Times
, where he has worked since
1983
. He is the host of The
Sal­im Muwakkil
show on WVON, Chicago's his­toric black radio sta­tion, and he wrote the text for the book
HAROLD: Pho­tographs from the Harold Wash­ing­ton Years
.