A Big Farm Can Be Sustainable…But Only if It's Managed Like a Collection of Small Farms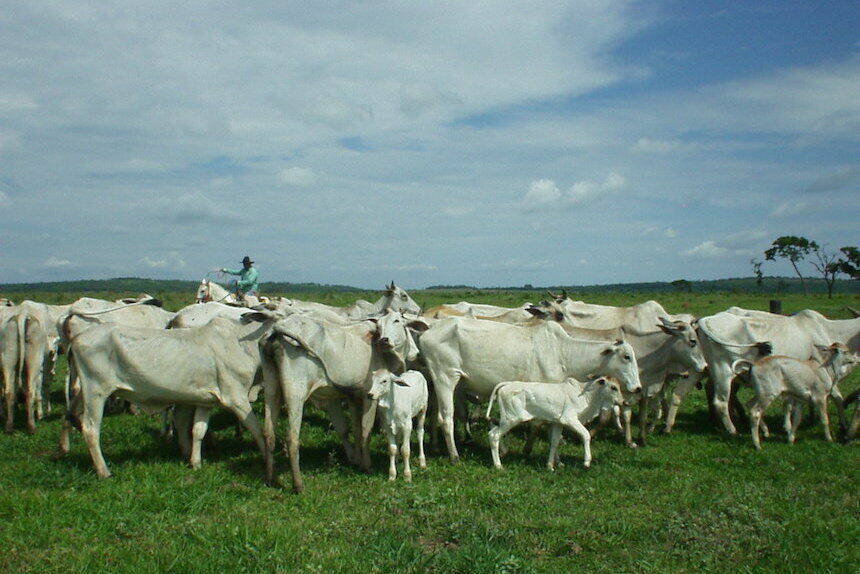 Does farm size mat­ter to agri­cul­tur­al sus­tain­abil­i­ty? My answer con­sis­tent­ly has been, ​"Yes!" It's eas­i­er to man­age a small farm sus­tain­ably because sus­tain­abil­i­ty requires more man­age­ment per acre farmed or dol­lar invest­ed. That said, unsus­tain­able large farms are not unsus­tain­able because they are large, they are large because they are unsus­tain­able. They are man­aged to achieve eco­nom­ic effi­cien­cy through ​"economies of scale." Like oth­er indus­tri­al oper­a­tions, most large farms com­pro­mise their eco­log­i­cal and social integri­ty in their quest for eco­nom­ic effi­cien­cy and thus are not sus­tain­able. I have always acknowl­edged the pos­si­bil­i­ty of man­ag­ing a large farm sus­tain­ably, but most are not.
Dur­ing a recent trip to Brazil, I had an oppor­tu­ni­ty to vis­it a large farm that I believe is at least poten­tial­ly man­aged sus­tain­ably. The pur­pose of my trip was to make a pre­sen­ta­tion at the tenth Bien­ni­al Sem­i­nar of ASBRAM, an agribusi­ness asso­ci­a­tion that sup­plies min­er­al sup­ple­ments for Brazil­ian beef pro­duc­ers. I spoke about the chal­lenges and oppor­tu­ni­ties for ​"sus­tain­able beef production."
One of the high­lights of the trip was an overnight vis­it to a 10,000-acre beef ​"farm," which would be called a ranch in the Unit­ed States. As the farm was accu­rate­ly described to me in advance: ​"Fazen­da Novo Mun­do is a beau­ti­ful place in Minas Gerais State where the fam­i­ly Pen­tea­do Car­doso have done very inter­est­ing work with Nelore cattle."
Nelore is a breed of the Zebu species, most com­mon­ly iden­ti­fied with the Brah­man breed of cat­tle in the Unit­ed States. Nelore Lem­gru­ber cat­tle were intro­duced into Brazil from India in 1878 and the breed has been select­ed for pas­ture, nat­u­ral­ly, since that time. In the last 30 years, my hosts explained, its improve­ment has start­ed to pri­or­i­tize the char­ac­ter­is­tics of Adap­ta­tion to the Envi­ron­ment (pas­ture, pre­dom­i­nant­ly Brachiaria), Fer­til­i­ty (pre­coc­i­ty and longevi­ty), Eco­nom­ic Apti­tude (weight gain, con­for­ma­tion, size, tem­pera­ment, tol­er­ance to par­a­sites, etc.) and Racial Char­ac­ter­is­tics (birth and defin­i­tive records): ​"The objec­tive is to obtain rus­tic and effi­cient ani­mals, capa­ble of pro­duc­ing red meat with­in the con­text of a sus­tain­able, pro­gres­sive and prof­itable live­stock [oper­a­tions], and at the same time adapt­ed to the exten­sion and the envi­ron­ment of the country."
My brief expe­ri­ence at the Fazen­da Novo Mun­do farm seemed to con­firm the pos­si­bil­i­ty of Nelore cat­tle ​"pro­duc­ing red meat with­in the con­text of a sus­tain­able, pro­gres­sive, and prof­itable" farm­ing oper­a­tions in Brazil. It's cur­rent­ly oper­at­ed by Eduar­do Pen­tea­do Car­doso, one of the two sons of Fer­nan­do Pen­tea­do Car­doso — a renowned Brazil­ian agron­o­mist who pur­chased the farm with prof­its from the Man­ah fer­til­iz­er com­pa­ny, which he found­ed in the mid-1900s. The oth­er son, Fer­nan­do, man­ages the fer­til­iz­er operation.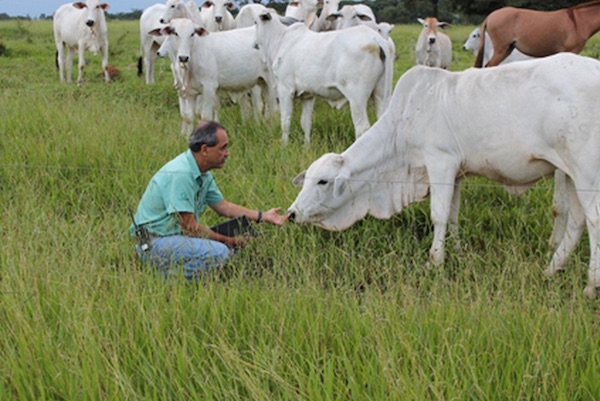 Eduar­do Pen­tea­do Car­doso, sec­ond-gen­er­a­tion oper­a­tor of Fazen­da Novo Mun­do farm. (Image: John Ikerd)
The fun­da­men­tal prin­ci­ples of eco­log­i­cal and eco­nom­ic sus­tain­abil­i­ty seem firm­ly entrenched in the man­age­ment phi­los­o­phy of this par­tic­u­lar large farm. For exam­ple, the farm is divid­ed into nine sec­tions that are man­aged as dis­tinct units of the ranch, which is man­aged as a coher­ent whole. I don't recall the total num­ber of cat­tle on the farm, but they are divid­ed into groups of about 30 cows with one bull, mak­ing up dis­tinct herds of cat­tle. The unique char­ac­ter­is­tics of the dif­fer­ent herds — matu­ri­ty, nutri­tion­al needs, tem­pera­ment, and such — are matched with the phys­i­cal char­ac­ter­is­tic of dif­fer­ent sec­tions of the farm. Genet­ic selec­tion over time has adapt­ed the Nelore Lem­gru­ber cat­tle to the envi­ron­men­tal con­di­tions of Brazil and the nat­ur­al envi­ron­ment of this par­tic­u­lar farm.
Eco­log­i­caly frag­ile areas of the farm are offi­cial­ly des­ig­nat­ed for nat­ur­al preser­va­tion and make up about 20 per­cent of the total area. All streams on the farm are buffered from fields by nat­ur­al veg­e­ta­tion. Ani­mals are select­ed for par­a­site and dis­ease resis­tance and are man­aged to min­i­mize the use of pes­ti­cides that might threat­en wildlife or dimin­ish bio­di­ver­si­ty on the farm. Eduar­do indi­cat­ed to me that he would not attempt to farm any of the pro­tect­ed areas even if he were allowed to do so. In oth­er words, the farm­ing oper­a­tion is designed accom­mo­date the nat­ur­al ecol­o­gy of the farm.
The Fazen­da Novo Mun­do farm focus­es pri­mar­i­ly on pro­duc­tion of breed­ing stock for oth­er Brazil­ian farm­ers who pro­duce fin­ished cat­tle for sale as beef. Eduar­do rec­og­nizes the con­nec­tion of soil health to the health of the grass, health of the cat­tle, and ulti­mate­ly the health of peo­ple who eat the meat. The meat from Nelore cat­tle tends to be very lean and pre­sum­ably has the health ben­e­fits typ­i­cal­ly asso­ci­at­ed with lean, grass-fin­ished beef. Less than one-third of Brazil­ian beef cat­tle are cur­rent­ly fed grain pri­or to slaughter.
It may be nec­es­sary to feed some grain to pro­duce meat that is wide­ly accept­able in glob­al mar­kets, but care could be tak­en to avoid com­pro­mis­ing the unique fla­vor and health ben­e­fits of grass-fed beef. Cat­tle can be fed lim­it­ed grain in an open-lot set­ting with­out incur­ring all of the inher­ent prob­lems of large inten­sive, indus­tri­al feed­lots. We con­sumers need to refine our taste pref­er­ences to appre­ci­ate health­ful foods rather than ask pro­duc­ers to com­pro­mise the health­ful­ness of foods to fit our unhealthy food preferences.
Eduar­do talked of man­ag­ing the farm as a whole liv­ing sys­tem. He stressed that the pri­ma­ry func­tion of the farm is to use grass to cap­ture solar ener­gy which the cat­tle then trans­form into high qual­i­ty, mar­ketable meat prod­ucts. The farm­ing sys­tem is eco­log­i­cal­ly regen­er­a­tive in that it uses the Brachiaria grass to sequester car­bon and main­tain soil fer­til­i­ty. Anoth­er large farm corn/​soybean farm we vis­it­ed in the area has grazed Brachiaria to increase soil organ­ic mat­ter from less than one per­cent to more than four per­cent. The grass can be inter-seed­ed with corn and soy­beans and grazed after the crop is har­vest­ed. Eduar­do uses this process to reestab­lish his pas­tures every ten years or so. He feeds the corn or soy­beans to small batch­es of cat­tle which he slaugh­ters to check the per­for­mance of prodi­gy from his breed­ing stock.
The farm seemed to be eco­nom­i­cal­ly viable as well as eco­log­i­cal­ly sound. It is social­ly respon­si­ble in the sense that it is pro­vid­ing the oppor­tu­ni­ty to pro­duce a health­ful, nutri­tious food prod­uct. I don't know whether it is social­ly sus­tain­able from the per­spec­tive of the peo­ple who work on the farm, includ­ing the cow­boys who look after the var­i­ous herds on a day-to-day basis. As a grate­ful guest, I didn't want to ask any poten­tial­ly offen­sive ques­tions regard­ing work­ing con­di­tions on the farm or how well the work­ers were paid. Regard­less, the social and cul­tur­al con­text of a farm would need to be con­sid­ered in assess­ing its social integrity.
My most sig­nif­i­cant pro­fes­sion­al obser­va­tions dur­ing my vis­it to Fazen­da Novo Mun­do were, first, the con­fir­ma­tion for myself that a large farm can be man­aged sus­tain­ably. Sec­ond, if a large farm is to be man­aged sus­tain­ably, it must be man­aged essen­tial­ly as a col­lec­tion of small­er farms with­in the larg­er, holis­tic farm­ing system.
The basic eco­log­i­cal prin­ci­ples of holism, diver­si­ty, and inter­de­pen­dence were read­i­ly appar­ent on this large farm. It has lit­tle of the spe­cial­iza­tion, stan­dard­iza­tion, or rou­tiniza­tion that char­ac­ter­ize most large, indus­tri­al farm­ing oper­a­tions. It is not unsus­tain­able even though it is big, because it is not big because it is unsus­tain­able. From a per­son­al per­spec­tive, I enjoyed vis­it­ing with my hosts, over good food and drinks, in a beau­ti­ful setting.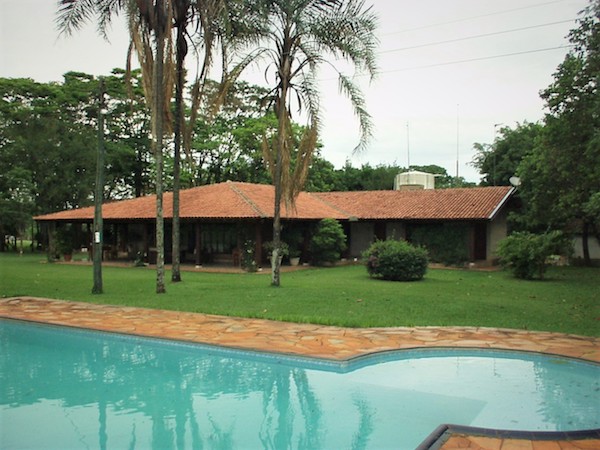 The house and pool on Fazen­da Novo Mun­do farm. (Image: John Ikerd)
(​"Can a Big Farm Be Sus­tain­able?" was orig­i­nal­ly pub­lished on John Ikerd's web­site and is shared on Rur­al Amer­i­ca In These Times with per­mis­sion. To learn more about Ikerd's books, speak­ing engage­ments and decades of work in sus­tain­able agri­cul­ture, click here.)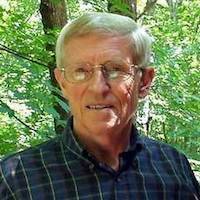 John Ikerd
was raised on a small dairy farm in south­west Mis­souri. He received his BS, MS, and Ph.D. degrees in agri­cul­tur­al eco­nom­ics from the Uni­ver­si­ty of Mis­souri. After work­ing in pri­vate indus­try, he spent
30
years in var­i­ous pro­fes­so­r­i­al posi­tions at North Car­oli­na State Uni­ver­si­ty, Okla­homa State Uni­ver­si­ty, Uni­ver­si­ty of Geor­gia and the Uni­ver­si­ty of Mis­souri before retir­ing in ear­ly
2000
. He now spends most of his time writ­ing and speak­ing on issues relat­ed to sus­tain­abil­i­ty with an empha­sis on eco­nom­ics and agri­cul­ture. He cur­rent­ly resides in Fair­field, Iowa and is the author of sev­er­al books includ­ing
Essen­tials of Eco­nom­ic Sus­tain­abil­i­ty
,
Sus­tain­able Cap­i­tal­ism
,
A Return to Com­mon Sense and Cri­sis and Oppor­tu­ni­ty: Sus­tain­abil­i­ty in Amer­i­can Agri­cul­ture
and
A Rev­o­lu­tion of the Mid­dle
.