Just Kids
Could a recent Supreme Court decision give juvenile lifers a second chance?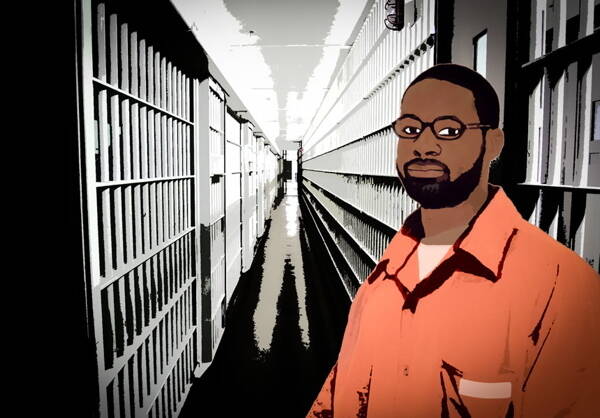 When Stacey Tor­rance was sen­tenced to life in prison with­out the pos­si­bil­i­ty of parole in a Philadel­phia court­room in 1988, the sen­tence seemed some­what unusu­al. First of all, life in prison is typ­i­cal­ly reserved for per­pe­tra­tors of vio­lent crime. And while some­one had been killed dur­ing the chain of events that land­ed Tor­rance in front of a judge, Tor­rance hadn't planned or par­tic­i­pat­ed in the killing. Tor­rance had agreed to lure Alexan­der Porter, the broth­er of a friend, to an old­er acquain­tance who planned to steal Porter's keys and then bur­gle the home of Porter's father. But instead of sim­ply steal­ing Porter's keys, the old­er acquain­tance, along with an accom­plice Tor­rance had nev­er met, tied him up and threw him into the trunk of their car. Tor­rance, too, was tied up – some­thing he had not agreed to. Tor­rance was then tak­en to his mother's home and released. Porter was dri­ven away and even­tu­al­ly killed by Torrance's old­er acquain­tances, who were lat­er tried for first-degree mur­der and even­tu­al­ly sen­tenced to a life­time in prison.
Pennsylvania's response seemed like the blessing Torrance had prayed for since the day he was locked up. More than 20 years have passed since he was charged with murder. Under the new rules, he should be up for parole, right? Wrong.
Sec­ond­ly, Tor­rance had nev­er been in trou­ble with the law before. And a life sen­tence for a non-vio­lent first offense tends to raise eye­brows — par­tic­u­lar­ly when the offend­er didn't pull a trigger.
Help keep this report­ing pos­si­ble by mak­ing a dona­tion today.
But most impor­tant­ly, Tor­rance was only 14 years old in 1988. If he had been con­vict­ed in anoth­er state, he might have been released when he turned 21, back in 1995. But Tor­rance was con­vict­ed of sec­ond-degree mur­der and, under Pennsylvania's manda­to­ry sen­tenc­ing laws, the judge had no choice but to hand down a life sen­tence. So Tor­rance spent the year of his 21st birth­day in a prison cell with­in Pennsylvania's Depart­ment of Cor­rec­tions. He remains incar­cer­at­ed to this day.
But if an appeal to the U.S. Supreme Court gains trac­tion, there's a chance he might even­tu­al­ly become a free man.
Rais­ing hope
Penn­syl­va­nia has sen­tenced more juve­niles to life in prison than any oth­er state in the coun­try. Out of the 2,500 or so pris­on­ers sen­tenced to life with­out parole before turn­ing 18 in the Unit­ed States, about 500 are in Penn­syl­va­nia. Michi­gan and Louisiana are com­pet­ing for sec­ond place with about 350, and Flori­da and Cal­i­for­nia fol­low with about 250 each. Mis­souri and Illi­nois both have about 100. The rest are scat­tered around the coun­try in states that tend to avoid sen­tences of juve­nile life with­out parole — or JLWOP — in all but the most heinous crimes. A hand­ful of states have no JLWOP prisoners.
For years, none of that mat­tered to Stacey Tor­rance, or any of the oth­er juve­nile lif­ers in his sit­u­a­tion. They were behind bars until death. But last year, the Supreme Court ruled 5 – 4 in Miller v. Alaba­ma that manda­to­ry life-with­out-parole sen­tences for juve­niles were uncon­sti­tu­tion­al. Jus­tice Ele­na Kagan, in her major­i­ty opin­ion, explained the obvi­ous: Kids are affect­ed by ​"imma­tu­ri­ty, impetu­os­i­ty, and fail­ure to appre­ci­ate risks and con­se­quences," which makes it unfair, cru­el and unusu­al to send them to prison for life.
State leg­is­la­tors went to work. Laws changed. In Louisiana, for exam­ple, juve­nile lif­ers are now required to serve a min­i­mum of 35 years behind bars before their first parole hear­ing. JLWOP is still an option in Louisiana — just not a manda­to­ry one. In Cal­i­for­nia, JLWOP is no longer an option at all; a parole review is required after juve­nile lif­ers have served 15, 20 and 25 years behind bars. In Penn­syl­va­nia, those con­vict­ed of sec­ond-degree mur­der before the age of 15 — such as Stacey Tor­rance — must serve 20 years before their first parole hear­ing; those charged between ages of 15 and 17 must serve 30 years.
After Miller, juve­nile lif­ers had hope. In a paper flood, they filed new direct appeals to state and fed­er­al courts, and filed for resen­tenc­ing under laws such as Pennsylvania's Post Con­vic­tion Relief Act (PCRA), which allows for an addi­tion­al inquiry after Pennsylvania's Supe­ri­or Court has denied a prisoner's direct appeal.
For Tor­rance, Pennsylvania's response to Miller seemed like the bless­ing he had prayed for since the day he was locked up. More than 20 years have passed since he was charged with mur­der. Under the new rules, he should be up for parole, right?
Wrong.
Liv­ing in the past
When the Supreme Court ruled in Miller v. Alaba­ma, it failed to address one major ques­tion: What should be done about the 2,500 JLWOP sen­tences already being served? That was left to the states to deter­mine on their own.
On Octo­ber 30, 2013, the Penn­syl­va­nia Supreme Court made a deci­sion in the case of Ian Cun­ning­ham, a 31-year-old pris­on­er serv­ing life in prison for a mur­der he com­mit­ted at 17. The court deter­mined that his appeal ​"must be decid­ed under the law as it stood at the time his con­vic­tion became final in 2005." That meant the Miller deci­sion would effec­tive­ly be ignored in his case. He would remain a pris­on­er serv­ing life with­out parole. In oth­er words, Pennsylvania's high­est court decid­ed Miller would only apply to cas­es going for­ward, not cas­es that had already been resolved.
This deci­sion didn't affect just Cun­ning­ham. All but about 15 or so JLWOP sen­tences in Penn­syl­va­nia would remain as they were — sen­tences of life in prison with­out the pos­si­bil­i­ty of parole.
For peo­ple such as Bob­bi Jam­riska, Pennsylvania's direc­tor of the Nation­al Orga­ni­za­tion of Vic­tims of Juve­nile Lif­ers, Pennsylvania's JLWOP deci­sion was a win. In 1993, Jamriska's preg­nant sis­ter was killed by a 16-year-old who is serv­ing a life-with­out parole sentence.
​"You can­not go back and change the past," she says. ​"The folks that were sen­tenced pri­or to Miller were sen­tenced under the law at the time. To go back and try to take that away has been very trau­mat­ic to the victims."
On the oth­er side of the argu­ment are peo­ple such as Jef­frey Shook, an asso­ciate pro­fes­sor of social work at the Uni­ver­si­ty of Pitts­burgh who stud­ies the trans­fer of juve­niles to the adult crim­i­nal jus­tice sys­tem. ​"The spir­it of Miller was that kids are dif­fer­ent and they shouldn't be held to these manda­to­ry sen­tences," he says. Pennsylvania's deci­sion, he says, ​"cre­ates two arbi­trary class­es of offend­ers based sim­ply upon when a deci­sion was hand­ed down by a judge. That's not a sol­id basis for justice."
Penn­syl­va­nia wasn't the only state to rule out retroac­tiv­i­ty. Arkansas, Min­neso­ta, Texas, Wyoming and Flori­da also decid­ed to leave old JLWOP cas­es alone. But it's by no means a nation­wide con­sen­sus. Courts in Illi­nois, Iowa, Cal­i­for­nia, Delaware and North Car­oli­na have made the oppo­site deci­sion — that Miller should be ful­ly retroac­tive, that old sen­tences should be reconsidered.
For Stacey Tor­rance — and the more than 2,000 juve­nile lif­ers nation­wide — the lack of con­sis­ten­cy in how Miller was inter­pret­ed could even­tu­al­ly be a good thing. Bradley Bridge, an attor­ney with the Defend­er Asso­ci­a­tion of Philadel­phia, told In These Times that he plans to work with the Juve­nile Law Cen­ter in Philadel­phia to appeal the Cun­ning­ham deci­sion to the U.S. Supreme Court by the end of Jan­u­ary 2014. Bridge believes that the lack of nation­al con­sen­sus on the retroac­tiv­i­ty issue will com­pel the nation's high­est court to step in again.
​"This is an impor­tant issue that [the nine jus­tices of the U.S. Supreme Court] do care about," he says, not­ing that the Supreme Court has made rul­ings in three sep­a­rate cas­es over the last eight years deal­ing with how juve­niles should be sen­tenced in court. ​"So they're very inter­est­ed in the top­ic, and the top­ic has a wide vari­ety of res­o­lu­tions all over the coun­try. … Which is why I think there's a rea­son­able chance that they will hear the case."
Shook puts it a lit­tle more sim­ply. ​"This is not over," he says. ​"This is by no means the end of the story."
Matt Stroud
is a for­mer Inno­cence Net­work inves­ti­ga­tor who now cov­ers the U.S. legal sys­tem, in all its glo­ry and ugli­ness, as a free­lance jour­nal­ist. Fol­low him on Twit­ter @ssttrroouudd. Email him at stroudjournalism
&
lt;at
&
gt;gmail.com.