Locking Kids in Jail for Misbehavior Isn't Just Unfair—It's Abuse
Banal adolescent misbehavior is too often labeled a serious crime.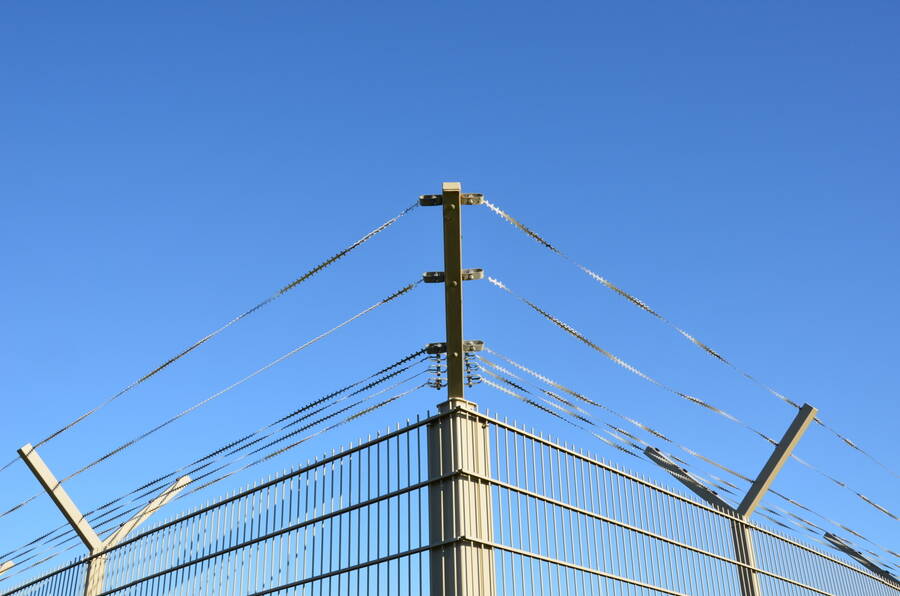 When you're a kid in trou­ble, it's easy to feel cor­nered — by neigh­bor­hood bul­lies, by dom­i­neer­ing teach­ers, by par­ents who make you feel unwant­ed at home. But when teens feel like life is clos­ing in on them, why does the gov­ern­ment keep want­i­ng to put them in cages?
While wealthy kids might get grounded for a week, poor kids who run away from home or defend themselves from bullies might end up jailed for the rest of their teens.
In New York City, a focal point of the 1990s-era fear­mon­ger­ing of teen ​"super-preda­tors" — youth of col­or are still rou­tine­ly over-policed and over-incar­cer­at­ed. Now, the log­ic under­ly­ing the city's juve­nile ​"cor­rec­tions" sys­tem is final­ly being chal­lenged by com­mu­ni­ty advo­cates. The pro­gres­sive think tank Vera Insti­tute of Jus­tice is push­ing for a legal sys­tem that treats the whole com­mu­ni­ty, instead of shut­ting kids into boxes.
The group's crit­i­cal analy­sis of local juve­nile legal insti­tu­tions explores a carcer­al sys­tem that ​"treats" bad behav­iors not as man­i­fes­ta­tions of struc­tur­al social prob­lems, but a pre­text for sub­ject­ing chil­dren to even more vio­lent and iso­lat­ing environments.
Often banal ado­les­cent mis­be­hav­ior is labeled a minor crime known as a ​"sta­tus offense" — a mark­er that dehu­man­izes chil­dren and crim­i­nal­izes ado­les­cence. About one in every 11 juve­nile court cas­es involved sta­tus offens­es in 2014, although the def­i­n­i­tion varies. Some courts tar­get rou­tine youth­ful trans­gres­sions, like tru­an­cy, while oth­ers focus on ​"dis­rup­tive" behav­ior in school.
Fed­er­al reg­u­la­tions gen­er­al­ly lim­it the use of court-ordered pun­ish­ments on young peo­ple. How­ev­er, many states have recent­ly tak­en advan­tage of waivers known as Valid Court Orders to cir­cum­vent reg­u­la­tions on youth incar­cer­a­tion. As of 2011, in more than half of states, kids have been incar­cer­at­ed for vio­la­tions such as cut­ting class, writ­ing graf­fi­ti on a wall or ​"act­ing out." This incar­cer­a­tion push­es chil­dren into the so-called ​"school-to-prison pipeline" by allow­ing states to remove chil­dren from their com­mu­ni­ties and place them in puni­tive institutions.
While wealthy kids might get ground­ed for a week, poor kids who run away from home or defend them­selves from bul­lies might end up jailed for the rest of their teens. Sys­tem­at­i­cal­ly pun­ish­ing ado­les­cents' respons­es to trau­ma or hard­ship, researchers warn, is not only coun­ter­pro­duc­tive — but abu­sive. Youth ​"offend­ers" plunge into deep­er iso­la­tion and vio­lence and become more — not less — like­ly to sink into self-destruc­tive behavior.
After all, youth incar­cer­a­tion is linked to high­er recidi­vism. The longer they are sep­a­rat­ed from schools and com­mu­ni­ties, the more alien­at­ed chil­dren become. Being cut off from school could fore­close future pos­si­bil­i­ties of earn­ing a high school degree, dim­ming their chances of escap­ing the pover­ty that often lies at the root of their problems.
In a study link­ing girls' expe­ri­ences of abuse to entan­gle­ment in the crim­i­nal legal sys­tem, for­mer detainee Nadiyah Sher­eff explained: ​"I became even more with­drawn and angry. I felt com­plete­ly dis­con­nect­ed from my fam­i­ly, from friends; and the coun­selors inside offered no sup­port for the real prob­lems I was fac­ing. I felt like nobody believed that I could actu­al­ly do some­thing pos­i­tive with my life — espe­cial­ly the staff inside the facil­i­ties, who treat­ed me like a case num­ber, not like a person."
Aside from the system's intrin­sic cru­el­ty, the integri­ty of the juve­nile legal struc­ture is under­mined by per­va­sive race and gen­der bias: Black kids are sys­tem­at­i­cal­ly viewed as more aggres­sive, less human and often old­er than they are. For exam­ple, Black girls are espe­cial­ly prone to pun­ish­ment for non­vi­o­lent behav­ioral issues like act­ing out or behav­ing in a defi­ant way.
Ear­ly or chron­ic expo­sure to puni­tive insti­tu­tions can quick­ly spi­ral into a self-ful­fill­ing prophe­cy. ​"If this point of con­tact is dis­pro­por­tion­ate — as it is for girls, poor kids, kids of col­or, and LGBT [or gen­der non-con­form­ing] youth," the report con­cludes, ​"then the dis­crep­an­cy in incar­cer­a­tion and recidi­vism will rip­ple through­out the rest of the jus­tice sys­tem and soci­ety at large."
Even in sheer finan­cial terms, impris­on­ing young peo­ple is unaf­ford­able, with a sin­gle young pris­on­er cost­ing the state about $150,000 annu­al­ly, accord­ing to the Jus­tice Pol­i­cy Insti­tute. That's enough to fund a four-year col­lege degree or years' worth of drug treat­ment. Yet, the social costs are heaped on impov­er­ished com­mu­ni­ties in the form of ​"recidi­vism, lost future earn­ings, and addi­tion­al Medicaid/​Medicare spend­ing," cost­ing an esti­mat­ed $8 to $21 bil­lion annu­al­ly nation­wide, accord­ing to Vera. If states and cities rein­vest­ed that mon­ey in com­mu­ni­ty-based inter­ven­tions — pro­vid­ing schools with a stronger teacher work­force, hir­ing guid­ance coun­selors, or replac­ing met­al detec­tors with mid­night bas­ket­ball — ear­ly inter­ven­tion could be woven through­out the social ser­vice infra­struc­ture to keep chil­dren from slip­ping into destruc­tive behav­ior cycles before more puni­tive inter­ven­tions are triggered.
As alter­na­tives to incar­cer­a­tion and court­rooms, Vera points to straight­for­ward inter­ven­tions with proven track records. In the 2000s, Con­necti­cut under­took a mas­sive over­haul of its juve­nile legal sys­tem to reduce the num­ber of chil­dren in incar­cer­a­tion and route them into less harsh and more pos­i­tive inter­ven­tion pro­grams. Accord­ing to the report, new reg­u­la­tions barred the use of sta­tus offens­es as grounds for incar­cer­a­tion in many non­vi­o­lent charges, and kids were instead placed in fam­i­ly sup­port cen­ters that were designed work with young peo­ple and their fam­i­lies to con­nect them imme­di­ate­ly with reha­bil­i­ta­tive ser­vices based in their com­mu­ni­ties. The pro­gram is linked to a 70 per­cent reduc­tion in recidi­vism among ado­les­cents for sta­tus offens­es, and the state may soon elim­i­nate the use of courts alto­geth­er in han­dling such cases.
But insti­tut­ing com­pre­hen­sive alter­na­tives for kids out­side court is pos­si­ble as long as there's polit­i­cal will for ​"a shift in think­ing" from a puni­tive to a ther­a­peu­tic mind­set, report co-author Vid­hya Anan­thakr­ish­nan told In These Times.
From the stand­point of pro­tect­ing youth rights, Anan­thakr­ish­nan adds, ​"that we label these mis­be­hav­iors with a term that includes the word ​'offense' inher­ent­ly is a chal­lenge, when we want to think about how we han­dle such cas­es. After all, the behav­iors we're describ­ing in and of them­selves are not crimes and we shouldn't treat them that way." In fact, she con­tin­ues, youth with behav­ioral chal­lenges are the most in need of sen­si­tive care, through ​"child-serv­ing sys­tems" focused on holis­tic edu­ca­tion and social support.
When kids don't see a pos­i­tive future path for­ward in life, the crim­i­nal legal sys­tem sim­ply teach­es them to be pre­cise­ly what soci­ety doesn't want them to be, while deny­ing them the right to live and learn as the chil­dren they are. Youth can be tru­ly held respon­si­ble for their behav­ior only in a sys­tem that ful­fills its own respon­si­bil­i­ty to their communities.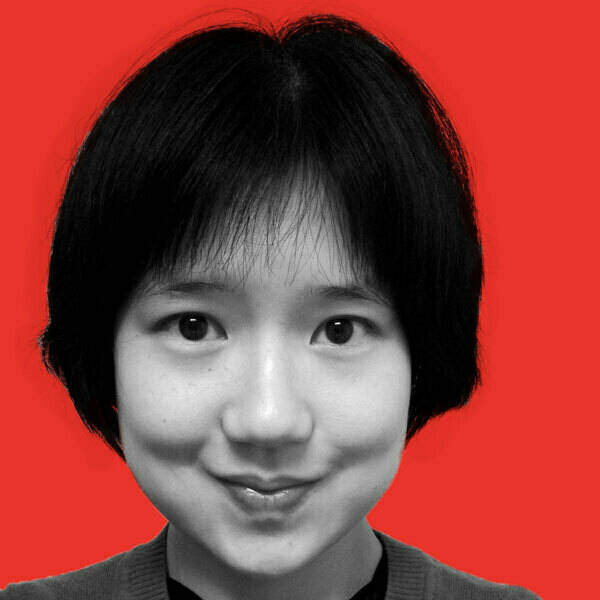 Michelle Chen is a con­tribut­ing writer at In These Times and The Nation, a con­tribut­ing edi­tor at Dis­sent and a co-pro­duc­er of the ​"Bela­bored" pod­cast. She stud­ies his­to­ry at the CUNY Grad­u­ate Cen­ter. She tweets at @meeshellchen.