Koch-Funded Think Tanks Are Lobbying to Send Workers to Their Deaths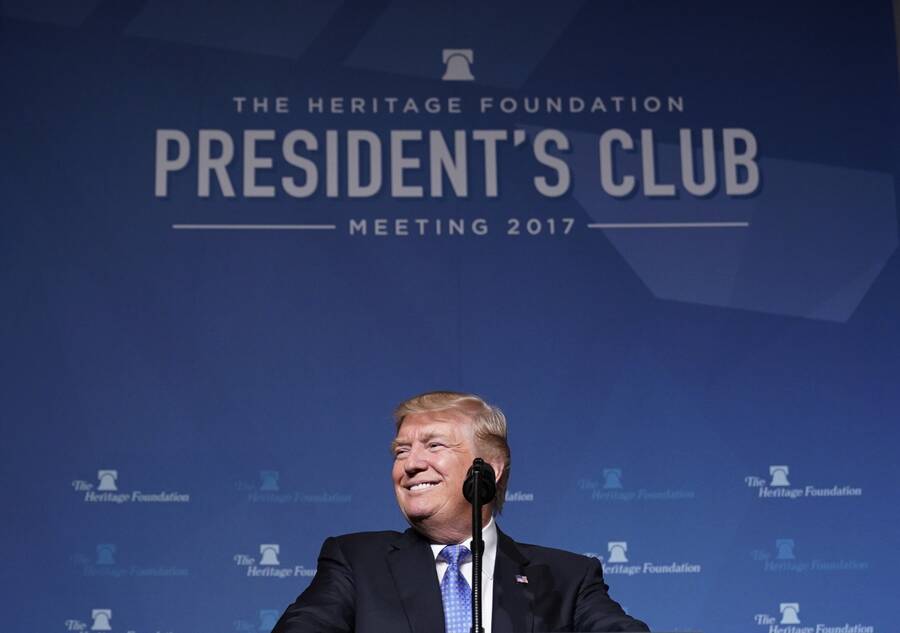 It's no mys­tery what will hap­pen if we rush to reopen the econ­o­my and send peo­ple back to work before epi­demi­ol­o­gists say it is safe to do so. A mod­el pro­duced in con­sul­ta­tion with the Cen­ters for Dis­ease Con­trol and Pre­ven­tion (CDC) in March pro­ject­ed a worst-case sce­nario of 1.7 mil­lion Amer­i­cans killed. Anoth­er esti­mate by the Impe­r­i­al Col­lege Lon­don put this num­ber at 2.2 mil­lion. We know that COVID-19, which has already tak­en more than 40,000 U.S. lives, is dis­pro­por­tion­ate­ly killing African Amer­i­cans. Poor peo­ple are already bear­ing the brunt of this cri­sis — and will die in even larg­er num­bers if they are pre­ma­ture­ly sent back to wait tables and crowd togeth­er in ware­hous­es and factories.
Amid this cli­mate, a small army of right-wing think tanks and con­ser­v­a­tive orga­ni­za­tions is cyn­i­cal­ly invok­ing the plight of the down­trod­den to make the case for swift­ly reopen­ing the econ­o­my and send­ing work­ers into dead­ly con­di­tions. Some of the orga­ni­za­tions beat­ing this drum the loud­est — the Her­itage Foun­da­tion, Amer­i­cans for Pros­per­i­ty (AFP), and the Amer­i­can Leg­isla­tive Exchange Coun­cil (ALEC) — are behind the most anti-work­er mea­sures of our times, from the anti-union Janus Supreme Court rul­ing to the Trump administration's work require­ments for food stamps. As Trump, the GOP, CEOs and now bil­lion­aire-backed ​"pro­test­ers" call for the econ­o­my to reopen, these think tanks are work­ing fer­vent­ly behind the scenes, craft­ing talk­ing points, speak­ing with leg­is­la­tors and build­ing coali­tions aimed at boost­ing Wall Street's prof­its, at the expense of ordi­nary people.
"The peo­ple run­ning these orga­ni­za­tions are going to remain safe­ly ensconced in gat­ed man­sions with lit­tle dan­ger of get­ting infect­ed them­selves, while they make mil­lions of Amer­i­cans go back to work stand­ing shoul­der to shoul­der," Carl Rosen, gen­er­al pres­i­dent for the UE union (Unit­ed Elec­tri­cal, Radio and Machine Work­ers of Amer­i­ca), told In These Times.
On April 16, Kay Coles James, the pres­i­dent of the con­ser­v­a­tive Her­itage Foun­da­tion think tank, praised Pres­i­dent Trump for issu­ing guide­lines for states to reopen their economies in three phas­es. ​"The admin­is­tra­tion is right­ly work­ing to restore liveli­hoods in the midst of cat­a­stroph­ic job loss­es while also tak­ing care to bal­ance Amer­i­cans' health and safe­ty," said James. ​"The Her­itage Foundation's Nation­al Coro­n­avirus Recov­ery Com­mis­sion is also work­ing quick­ly to deliv­er addi­tion­al rec­om­men­da­tions to gov­ern­ments at every lev­el, the pri­vate sec­tor, and church­es, char­i­ties, and oth­er parts of civ­il soci­ety on a path­way to reopen America."
James was list­ed as a thought leader on Trump's dubi­ous ​"Great Amer­i­can Eco­nom­ic Revival Indus­try Groups" — like­ly at least par­tial­ly a P.R. stunt, but nonethe­less, a mea­sure of influ­ence and pow­er. For the Her­itage Foun­da­tion, it's a sign that the organization's cam­paign to reopen the econ­o­my might be pay­ing off. The group announced a ​"Nation­al Coro­n­avirus Recov­ery Com­mis­sion" on April 6 and, soon after, issued a five-phase plan for reopen­ing Amer­i­ca. Accord­ing to the Wash­ing­ton Post, the Her­itage Foun­da­tion is work­ing with oth­er con­ser­v­a­tive groups includ­ing Free­dom­Works and ALEC as part of an infor­mal ​"Save Our Coun­try" coali­tion aimed at reopen­ing the econ­o­my. With fund­ing from the Koch Foun­da­tion, Exxon­Mo­bile and a bevy of wealthy donors, the Her­itage Foun­da­tion is at the cen­ter of polit­i­cal efforts to pre­ma­ture­ly restart the economy.
Remark­ably, the orga­ni­za­tion is cit­ing the well-being of the poor peo­ple it wants to send into treach­er­ous con­di­tions when issu­ing this call. On April 13, James declared, ​"Keep­ing the Amer­i­can peo­ple at work and pros­per­ous is what will pro­duce bet­ter health out­comes for our cit­i­zens. A grow­ing econ­o­my has the mon­ey for research and devel­op­ment into new med­ical inno­va­tions and cures; has more resources to bet­ter edu­cate and train med­ical per­son­nel; and cre­ates greater capac­i­ties of beds, equip­ment, med­i­cines, and per­son­nel to han­dle the sick. It's also an econ­o­my where abun­dance allows us to have the resources to help poor­er cit­i­zens get the med­ical help that they need." In oth­er words, she is argu­ing that reopen­ing the econ­o­my will make peo­ple sick, but mar­ket forces will some­how off­set this cat­a­stro­phe by pro­vid­ing the things we need to treat them — a claim made with­out evi­dence, and against the advice of epi­demi­o­log­i­cal experts.
This insis­tence on send­ing work­ers into treach­er­ous con­di­tions ​"for their own good" stems direct­ly from the organization's his­to­ry. The Her­itage Foun­da­tion was heav­i­ly influ­en­tial in the Rea­gan admin­is­tra­tion and right-wing Tea Par­ty move­ment, and was a major influ­encer in the Trump administration's tran­si­tion team. It is vehe­ment­ly anti-union, a fierce oppo­nent of a $15 min­i­mum wage, a fer­vent sup­port­er of the 2018 Janus rul­ing, which pum­melled pub­lic-sec­tor unions, and a pro­po­nent of so-called right-to-work laws, which say work­ers don't have to pay dues to the unions that rep­re­sent them. Her­itage has made gut­ting pub­lic pro­grams for the poor a cen­tral focus through­out its exis­tence, and oppos­es expand­ing health­care access.
The orga­ni­za­tion saw one of its cru­elest agen­da items come to fruition in Decem­ber of 2019, when the Trump admin­is­tra­tion placed fur­ther restric­tions on who can receive assis­tance from the Sup­ple­men­tal Nutri­tion Assis­tance Pro­gram, known as food stamps, declar­ing that able-bod­ied adults with­out chil­dren in places that have an unem­ploy­ment rate below 10% have to work 20 hours a week to qual­i­fy. This rule was approved by Trump despite warn­ings that 700,000 peo­ple would lose their food stamps. Mag­gie Dick­in­son, a researcher who stud­ied SNAP in New York City from 2011 to 2013, wrote that ​"work require­ments have been shown to not help unem­ployed peo­ple find work and to make it more dif­fi­cult for them to feed them­selves. But tak­ing peo­ple who are unem­ployed off SNAP often does harm to more than just those who direct­ly receive food assis­tance." The Philadel­phia Inquir­er report­ed that the rule change ​"appears to base its intel­lec­tu­al under­pin­ning on pol­i­cy devel­oped at the con­ser­v­a­tive Her­itage Foun­da­tion, experts say." The Her­itage Foun­da­tion, for its part, claimed cred­it in an arti­cle titled ​"Her­itage Research Influ­ences Food Stamp Eli­gi­bil­i­ty Rule."
Accord­ing to Rosen of UE, ​"The only thing these cor­po­ra­tions want to achieve is cor­po­rate prof­its as usu­al. That's their real goal — not mak­ing sure work­ing peo­ple have an income, not to make sure health and eco­nom­ic needs were tak­en care of. If those were their goals, they would sup­port much more robust poli­cies right now that make sure every­one has a full income and full health­care through Medicare for All. These are the steps that have been tak­en in many euro­pean countries."
"Peo­ple need to be paid to stay home right now — that's the only way we can recov­er as a coun­try," Rosen added. ​"Attempts to force peo­ple to go back to work when it's not safe for them to do so is a hor­ren­dous, mur­der­ous policy."
When it comes to the push to reopen the U.S. econ­o­my, the Her­itage Foun­da­tion is not going it alone. As the Asso­ci­at­ed Press notes, the Koch-backed AFP was ​"one ear­ly shut­down oppo­nent," mak­ing the case that busi­ness should be allowed to ​"adapt and inno­vate." Inter­cept reporter Lee Fang not­ed on March 26 that AFP, which calls itself a polit­i­cal advo­ca­cy group, ​"wants employ­ees to return to work despite des­per­ate pleas from pub­lic health offi­cials that peo­ple should stay home as much as pos­si­ble to help con­tain the spread of the coro­n­avirus." State chap­ters of AFP have also joined in the effort.
Like the Her­itage Foun­da­tion, the AFP cites the hard­ships of poor peo­ple when push­ing for the econ­o­my to reopen. ​"We can achieve pub­lic health with­out depriv­ing the peo­ple most in need of the prod­ucts and ser­vices pro­vid­ed by busi­ness­es across the coun­try," the orga­ni­za­tion said on March 20. ​"If busi­ness­es are shut down, where will peo­ple who are most in need get the things they need to care for them­selves and oth­ers? Rather than blan­ket shut­downs, the gov­ern­ment should allow busi­ness­es to con­tin­ue to adapt and inno­vate to pro­duce the goods and ser­vices Amer­i­cans need, while con­tin­u­ing to do every­thing they can to pro­tect the pub­lic health."
Yet AFP, described by In These Times writer Mary Bot­tari as ​"the Kochs' ​'grass­roots' lob­by­ing arm," has played a tremen­dous role in gut­ting pub­lic pro­grams aimed at pro­tect­ing ordi­nary peo­ple, includ­ing the CDC, and social wel­fare pro­grams, par­tic­u­lar­ly Med­ic­aid. In recent years, the orga­ni­za­tion has gone on a blitz try­ing to pass right-to-work laws, see­ing some suc­cess.
Before the COVID-19 cri­sis began, AFP was mobi­liz­ing against the PRO Act, which passed the House in Feb­ru­ary. This leg­is­la­tion would strength­en the right to strike, over­ride ​"right-to-work" laws, and pun­ish boss­es who retal­i­ate against work­ers for attempt­ing to form a union. While the leg­is­la­tion is not per­fect, it would ​"go a long way toward revers­ing decades of GOP-backed efforts to grind unions into dust," Jere­my Gantz wrote in Feb­ru­ary for In These Times. AFP is present­ly cir­cu­lat­ing a let­ter which declares, ​"This leg­is­la­tion would turn back the clock on work­ers' rights by under­min­ing many pro-work­er suc­cess­es of recent years, just one year after the Janus v. AFSCME Supreme Court deci­sion that affirmed union mem­ber­ship is a choice for all gov­ern­ment work­ers nation­wide." AFP is not only push­ing to send work­ers into dan­ger­ous con­di­tions: It also wants to erode their right to col­lec­tive­ly fight back.
But per­haps the biggest vil­lain of all is ALEC, the Koch-backed ​"non­prof­it" mod­el-leg­is­la­tion shop that has devot­ed its near­ly half-cen­tu­ry of exis­tence to erod­ing work­ers' rights. ALEC has been active in efforts to reopen the econ­o­my. Its CEO Lisa B. Nel­son told Newt Gin­grich on March 27, ​"We believe prepa­ra­tions need to be made for a clar­i­on call to get Amer­i­cans back to work, and so the econ­o­my can start its rebound." ALEC host­ed a March 21 con­fer­ence call fea­tur­ing ALEC Board of Schol­ar Mem­ber Art Laf­fer, a right-wing econ­o­mist and key fig­ure behind the Rea­gan-era tax cuts for the rich. ​"We need to get pro­duc­tion back — peri­od," declared Laf­fer, who was award­ed the pres­i­den­tial medal of free­dom by Trump last year.
As ALEC has called for poli­cies that would endan­ger society's most vul­ner­a­ble, the orga­ni­za­tion has sought to por­tray itself as a vic­tim. On an April 1 leg­is­la­tors call, ALEC Chief Econ­o­mist Jonathan Williams said: ​"I think we all know how times of crises like these can be very dan­ger­ous times for those of us who believe in the ALEC prin­ci­ples of free mar­kets and lim­it­ed gov­ern­ment and fed­er­al­ism." Mean­while, the orga­ni­za­tion is push­ing for a host of oth­er goals, includ­ing dereg­u­la­tion of telecom­mu­ni­ca­tions and sup­port­ing ​"fed­er­al­ism" and ​"state's rights."
In an inter­view, Laf­fer cit­ed the plight of poor peo­ple when stak­ing out his polit­i­cal posi­tions. Reuters para­phras­es, "'I think it's real­ly impor­tant to bal­ance out the eco­nom­ic con­se­quences with the health con­se­quences,' Laf­fer said, adding that increased pover­ty from an extend­ed shut­down could mean low­er life expectan­cy, more sui­cide and a jump in child abuse." (Notably, robust social pro­grams, which Laf­fer oppos­es, are proven to reduce sui­cides dur­ing times of eco­nom­ic down­turn.) And in a pod­cast inter­view, Nel­son cit­ed ​"work­ing" as a pub­lic good: ​"Open amer­i­ca and get Amer­i­ca work­ing again," she declared.
ALEC's cur­rent advo­ca­cy emanates from a long his­to­ry. As Mary Bat­tari not­ed in a Feb­ru­ary 2018 sto­ry for In These Times, ​"ALEC was found­ed in 1973 as a venue for politi­cians and cor­po­rate lob­by­ists to meet behind closed doors and draft cook­ie-cut­ter leg­is­la­tion, known as ​'mod­el bills,' that pro­mote cor­po­rate inter­ests." Today it boasts a mas­sive net­work of 2,000 leg­isla­tive mem­bers and 300 or more cor­po­rate mem­bers, accord­ing to The Cen­ter for Media and Democ­ra­cy, which says, ​"ALEC is not a lob­by; it is not a front group. It is much more pow­er­ful than that." Aid­ed by fund­ing from cor­po­ra­tions, cor­po­rate trade groups and the Koch Foun­da­tion, its bills have aimed to under­mine unions, crim­i­nal­ize protests and pri­va­tize pub­lic goods. Over the past 15 years it has worked close­ly with con­ser­vatie advo­ca­cy groups, includ­ing AFP, to under­mine unions.
Accord­ing to Rosen, groups like ALEC are a big rea­son why we are so ill-pre­pared to meet the COVID-19 crises. ​"Over the last 50 years," he says, ​"we've allowed cor­po­rate forces to sys­tem­at­i­cal­ly destroy the social safe­ty net. There was no prepa­ra­tion done for a pan­dem­ic like this, even though it was clear that some­thing like this could hap­pen. The groups demand­ing we reopen are the ones that destroyed the social safe­ty net, there­by cre­at­ing the pres­sures mak­ing some peo­ple want to start up again."
These three think tanks are pil­lars of a much broad­er effort to ​"reopen the econ­o­my," which is anoth­er way of say­ing ​"treat work­ers as dis­pos­able wid­gets in ser­vice of cor­po­rate prof­its." The over­sized role of wealthy peo­ple in push­ing this effort calls into ques­tion any claims that local protests for reopen­ing con­sti­tute an organ­ic, work­ing-class move­ment. As the Guardian reports, ​"The Michi­gan Free­dom Fund, which said it was a co-host of a recent Michi­gan ral­ly against stay-at-home orders, has received more than $500,000 from the DeVos fam­i­ly, reg­u­lar donors to rightwing groups." The DeVos fam­i­ly is one of the rich­est in Michigan.
Join­ing in the cacoph­o­ny are indi­vid­ual CEOs, who occa­sion­al­ly put con­ser­v­a­tive orga­ni­za­tions' talk­ing points in crud­er and more hon­est terms. Bil­lion­aire Tom Golisano, founder and chair­man of Pay­chex Inc., told Bloomberg in late March, ​"The dam­ages of keep­ing the econ­o­my closed as it is could be worse than los­ing a few more peo­ple. I have a very large con­cern that if busi­ness­es keep going along the way they're going then so many of them will have to fold." He added, ​"You have to weigh the pros and cons."
Of course, for him, the ​"pro" is that he will not be the one serv­ing tables, stock­ing ware­hous­es or strug­gling to get health­care once the econ­o­my reopens: When he talks about the costs, he's talk­ing about oth­er peo­ple. The same can be said about the lead­ers of the con­ser­v­a­tive think tanks and orga­ni­za­tions that are lead­ing the push to send work­ers into dan­ger: It will cost them noth­ing. The price for ordi­nary peo­ple will be immeasurable.
Lu Zhao and Indi­go Olivi­er con­tributed research to this report.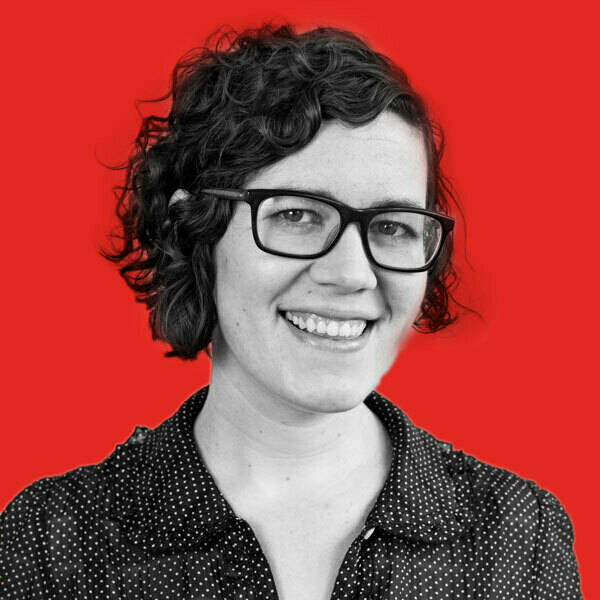 Sarah Lazare is web edi­tor at In These Times. She comes from a back­ground in inde­pen­dent jour­nal­ism for pub­li­ca­tions includ­ing The Inter­cept, The Nation, and Tom Dis­patch. She tweets at @sarahlazare.