Unions Have Supported Democrats for Decades. It's Time for Dems To Keep Their Promises.
Unions have played a critical role in helping Democrats get elected. What do they have to show for it?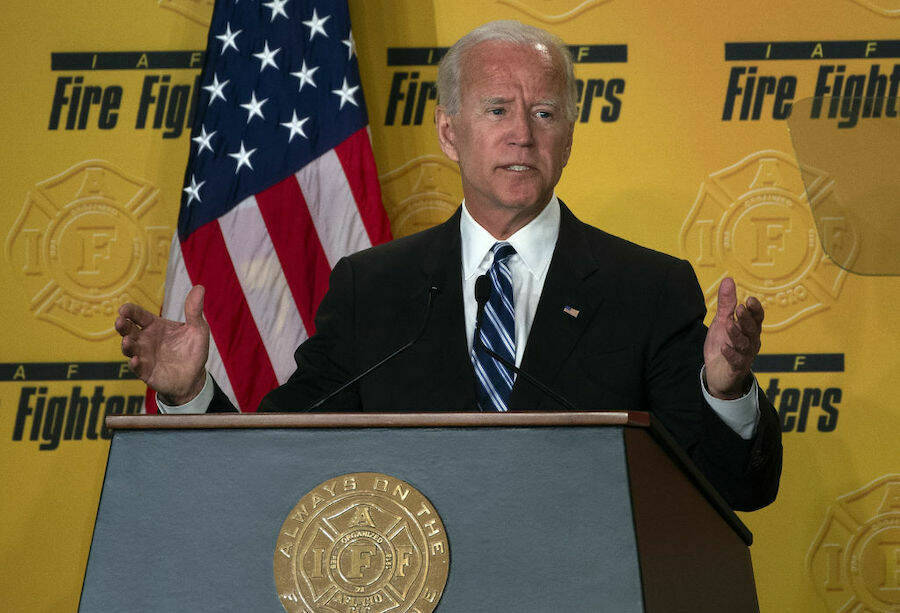 Unions have backed the Demo­c­ra­t­ic Par­ty for decades, sup­ply­ing a steady stream of vot­ers, mon­ey and vol­un­teers. Despite this sup­port, Democ­rats have lit­tle to show for their promis­es to strength­en unions and expand work­ers' rights.
And work­ers are increas­ing­ly frus­trat­ed. As con­tribut­ing edi­tor Jere­my Gantz report­ed in ​"Labor's Endorse­ment Dilem­ma," ​"Don­ald Trump had the best GOP pres­i­den­tial can­di­date per­for­mance with union house­holds since 1984 … which rais­es the ques­tion: Are Democ­rats los­ing labor as a reli­able constituency?"
AFL-CIO Pres­i­dent Richard Trum­ka warns Democ­rats that they may. ​"You can't offer cam­paign rhetoric or count on work­ers' votes sim­ply because you have a ​'D' next to your name," he told can­di­dates behind closed doors before the July pres­i­den­tial pri­ma­ry debates.
Los­ing union sup­port would be dev­ast­ing for Democ­rats. In his 2002 arti­cle, ​"Bet­ter Luck Next Year," senior edi­tor David Moberg wrote:
With­out union vot­ers, argues AFL-CIO polit­i­cal direc­tor Steve Rosen­thal, Gore would have lost by a wide mar­gin last year and Repub­li­cans would hold 61 Sen­ate seats, instead of 49. Yet with the votes of just 3,000 more union mem­bers in five con­gres­sion­al dis­tricts, he cal­cu­lates, [Demo­c­rat] Richard Gephardt would have been Speak­er of the House.
Even then, some in the labor move­ment felt unions should be apply­ing more pres­sure on politi­cians, Democ­rats and Repub­li­cans alike:
A grow­ing num­ber of labor lead­ers, like Bruce Raynor, pres­i­dent of UNITE (appar­el and tex­tile work­ers), want unions to be more aggres­sive and more inde­pen­dent, giv­ing mon­ey direct­ly to nei­ther par­ty and endors­ing can­di­dates — no mat­ter what their par­ty — only when they will sup­port unions and work­ing peo­ple. Increas­ing­ly, labor is also seek­ing clout and inde­pen­dence by run­ning union mem­bers for office.
The Demo­c­ra­t­ic Par­ty has remained poor on labor while many unions remain close to the Demo­c­ra­t­ic estab­lish­ment. In 2016, for exam­ple, some rank-and-file work­ers grum­bled when their unions' lead­er­ship endorsed Hillary Clin­ton in the pri­ma­ry over the more labor-friend­ly Bernie Sanders.
This time around, sev­er­al unions have made it clear that 2020 hope­fuls will have to actu­al­ly earn their endorse­ments. Though four pres­i­den­tial can­di­dates have detailed labor plans, most inter­na­tion­al unions have yet to endorse. Excep­tions are the Inter­na­tion­al Asso­ci­a­tion of Fire Fight­ers, which endorsed Joe Biden in April, and the Unit­ed Elec­tri­cal, Radio and Machine Work­ers, which endorsed Sanders in August.
With the labor move­ment stir­ring — near­ly half a mil­lion work­ers par­tic­i­pat­ed in strikes last year, and union sup­port is the high­est it's been in 15 years — the ques­tion now is, Will it be enough to final­ly get an organizer-in-chief?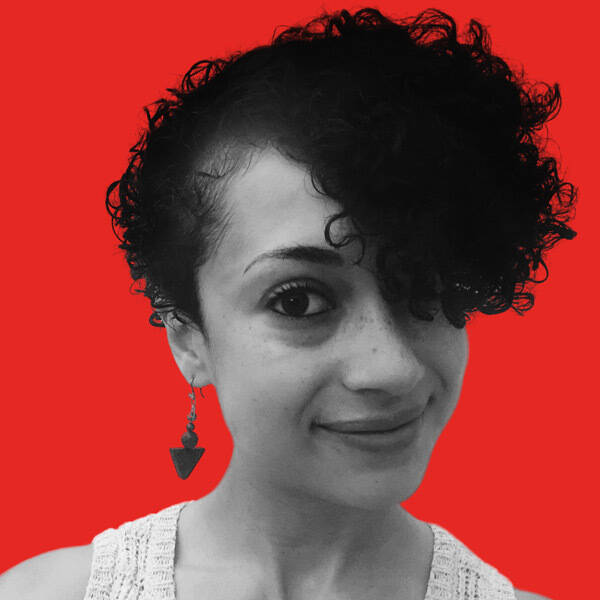 Diana Babineau is inter­im exec­u­tive edi­tor at In These Times. She is a con­sult­ing edi­tor for Keny­on Review, and her poet­ry appears in North Amer­i­can Review, The Com­mon, and the anthol­o­gy Dear Amer­i­ca: Let­ters of Hope, Habi­tat, Defi­ance, and Democ­ra­cy.