Labor's Last Stand?
A grassroots movement grows after Mexico shuts down a national electric company.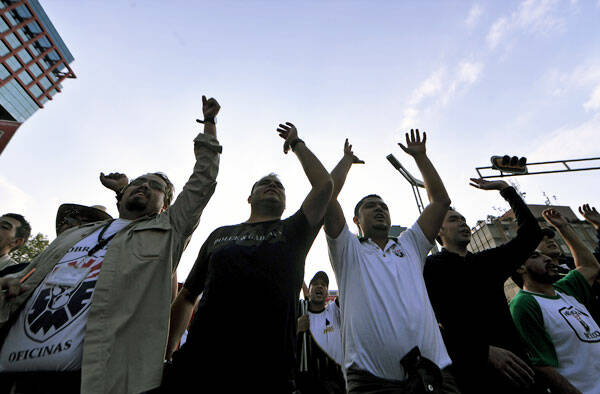 MEXICO CITY – Following the surprise liquidation order of a state-owned electrical utility and the firing of 44,000 electricians, Mexico could face an assault on unionism as President Felipe Calderon's administration seeks to remove barriers to corporate profits and privatize nationalized electricity and oil industries.
Organizers billed the December 4 protest as a symbolic "taking of Mexico City," echoing the actions of Pancho Villa and Emiliano Zapata during the Mexican Revolution a century ago.
On October 11, Calderon unexpectedly ordered the elimination of one of Mexico's two nationalized electricity companies, Central Light and Power (Luz y Fuerza del Centro). Claiming operations left an ​"untenable financial situation," 44,000 unionized workers were unceremoniously fired, their work sites occupied by federal police in riot gear.
Luz y Fuerza employees were members of the Mexican Electricians Union (SME), the country's fiercely independent and democratic union. Many see the firings as an effort to break SME and depose a longtime barrier to privatization of the country's electrical grid.
Civil society has joined the union in the streets, with hundreds of thousands of demonstrators in Mexico City demanding the liquidation's reversal. On November 11, protests and highway blockades paralyzed the world's third largest city for a day, an event called ​"unprecedented" in Mexican history by the daily newspaper La Jornada.
On December 4, SME members and their supporters filled the huge plaza surrounding the Monument to the Revolution to again demand their rehiring. Union leaders called for a general strike in early 2010.
Organizers billed the December 4 protest as a symbolic ​"taking of Mexico City," echoing the actions of Pancho Villa and Emiliano Zapata during the Mexican Revolution a century ago.
Alejandro Garcia traveled 10 hours from the southeastern state of Chiapas with 60 carloads of poor farmers for the rally. SME's elimination, he says, is a move toward selling the country's electricity to foreign corporations. ​"SME's fight is our fight," he says. ​"They want to privatize everything in the country. To do that, they first need to eliminate the union. But the electricity is ours, and we are obligated to defend it – and SME."
Calderon's move has drawn comparisons to Ronald Reagan's 1981 firing of the Professional Air Traffic Controllers Organization (PATCO). In that year, more than 11,000 controllers struck for better working conditions. Citing an anti-strike law for public employees, Reagan promised to fire workers refusing to return to work within 48 hours. The strikers stayed out, and Reagan followed through, axing the controllers and blacklisting them from federal employment for life.
The firing was a turning point for American labor. The tepid response by the AFL-CIO under the leadership of Lane Kirkland paved the way for future attacks on the union movement and its past victories. The same could happen in Mexico.
"We've never seen such a strong attack on a nationalized industry," said Francisco Retama, union adviser for the Center for Labor Investigation and Union Counsel, a Mexico City labor think tank. ​"They want to deepen the application of the neoliberal model, setting the stage for larger privatization and labor reform." The latter, currently being discussed in Congress, would weaken Mexico's worker protection laws .
But unlike Americans following the PATCO strike, Mexicans have rallied behind SME. ​"A large sector of the public identifies with this struggle," Retama says. ​"They support an organization directly linked to the nationalized electricity."
The struggle, Retama says, is part of a larger shift in Mexico: ​"The [neoliberal] Washington Consensus has been put into question."
Many see the SME firings as a test case for eventual privatization of Pemex, the country's state-owned oil company.
As time goes on, a workers' victory appears slimmer. On December 11, a federal judge ruled the extinction constitutional. (The union plans to appeal.) Electricians' calls for dialogue with the government have been met with officials' foot-dragging, and Secretary of Labor Javier Lozano has ruled out reversing the elimination order. SME, in turn, has retreated from an initial demand to rehire all 44,000 electricians as part of Luz y Fuerza, instead pushing for for 20,000 to be employed by the Federal Electrical Commission (CFE), the country's other state electrical utility.
Yet a general strike early in 2010 remains a possibility. On December 22, the union announced a national campaign urging citizens to refuse to pay their electrical bills. And in early December, representatives from American and Canadian unions traveled south to pledge support to SME.
Currently, CFE's office entrance is occupied by unionists and their supporters. The site of a 17-day hunger strike in November and December by 15 SME members, it remains a rallying point for electricians demanding their jobs back.
Ana Lucia Segovia, an electrician of 21 years who is now jobless, stood with her two children next to a banner declaring the space ​"SME Territory." She summed up SME members' sentiments: ​"We'll keep fighting until the end, because we have nothing left to lose."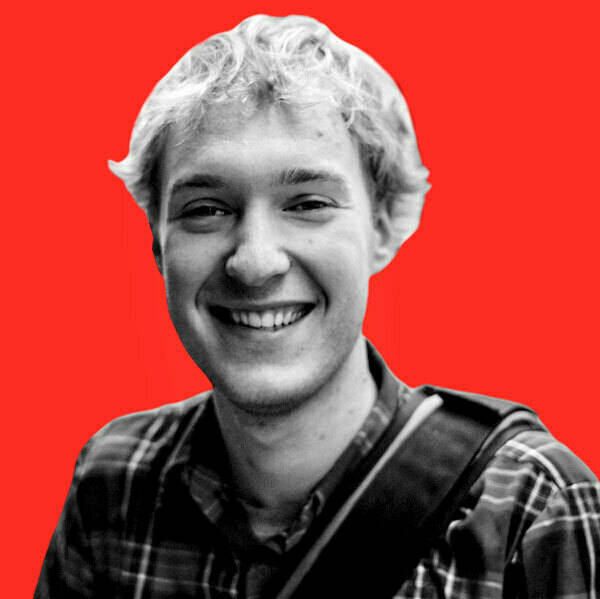 Micah Uetricht is an editor at Jacobin magazine. He is a con­tribut­ing edi­tor and former associate editor at In These Times, and the author of Strike for Amer­i­ca: Chica­go Teach­ers Against Aus­ter­i­ty and coauthor of Bigger Than Bernie: How We Go From the Sanders Campaign to Democratic Socialism, and is currently at work on a book on New Leftists who took jobs in industries like steel and auto to organize on the shop floor.