Land Claims: An Indigenous People's History of the United States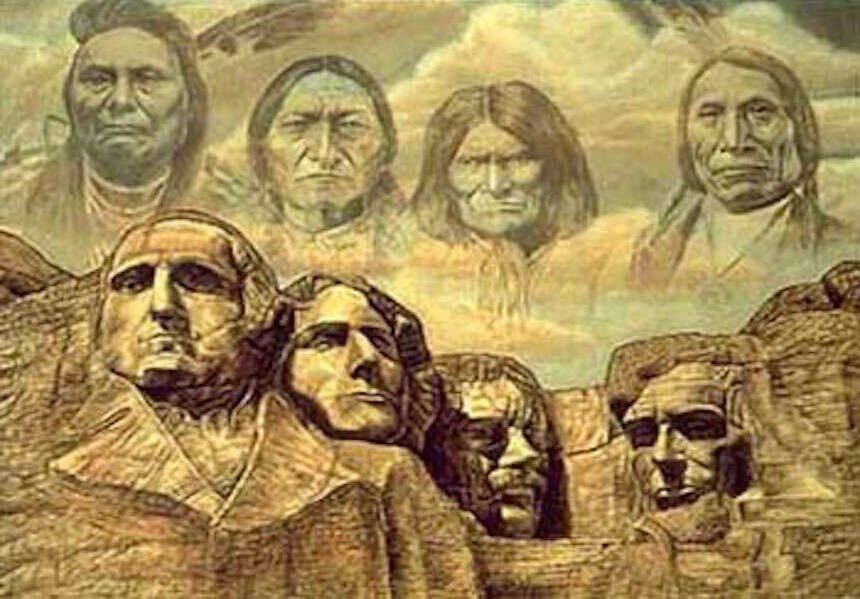 With a large part of Indige­nous nations' ter­ri­to­ries and resources in what is now the Unit­ed States tak­en through aggres­sive war, out­right theft, and leg­isla­tive appro­pri­a­tions, Native peo­ples have vast claims to repa­ra­tions and resti­tu­tion. Indige­nous nations nego­ti­at­ed numer­ous treaties with the Unit­ed States that includ­ed land trans­fers and mon­e­tary com­pen­sa­tion, but the remain­ing Indige­nous ter­ri­to­ries have steadi­ly shrunk due to direct fed­er­al appro­pri­a­tion by var­i­ous means as well as through gov­ern­ment fail­ure to meet its oblig­a­tion to pro­tect Indige­nous land­hold­ings as required under treaties. The U.S. gov­ern­ment has acknowl­edged some of these claims and has offered mon­e­tary com­pen­sa­tion. How­ev­er, since the upsurge of Indi­an rights move­ments in the 1960s, Indige­nous nations have demand­ed restora­tion of treaty-guar­an­teed land rather than mon­e­tary compensation.
Native Amer­i­cans, includ­ing those who are legal schol­ars, ordi­nar­i­ly do not use the term ​"repa­ra­tions" in ref­er­ence to their land claims and treaty rights. Rather, they demand restora­tion, resti­tu­tion or repa­tri­a­tion of lands acquired by the Unit­ed States out­side valid treaties. These demands for return of lands and water and oth­er resource rights ille­gal­ly tak­en cer­tain­ly could be termed ​"repa­ra­tions," but they have no par­al­lel in the mon­e­tary repa­ra­tions owed, for exam­ple, to Japan­ese Amer­i­cans for forced incar­cer­a­tion or to descen­dants of enslaved African Amer­i­cans. No mon­e­tary amount can com­pen­sate for lands ille­gal­ly seized, par­tic­u­lar­ly those sacred lands nec­es­sary for Indige­nous peo­ples to regain social coher­ence. One form of Native claim does seek mon­e­tary com­pen­sa­tion and might pro­vide a tem­plate for oth­er class­es. Of the hun­dreds of law­suits for fed­er­al trust mis­man­age­ment that Indige­nous groups have filed, most since the 1960s, the largest and best known is the Cobell v. Salazar class-action suit, ini­tial­ly filed in 1996 and set­tled in 2011. The indi­vid­ual Indige­nous lit­i­gants, from many Native nations, claimed that the U.S. Depart­ment of the Inte­ri­or, as trustee of Indige­nous assets, had lost, squan­dered, stolen and oth­er­wise wast­ed hun­dreds of mil­lions of dol­lars dat­ing back to the forced land allot­ment begin­ning in the late 1880s. By the end of 2009, it was clear that the case was head­ed for a deci­sion favor­ing the Indige­nous groups when the lead plain­tiffs, rep­re­sent­ing near­ly a half-mil­lion Indige­nous indi­vid­u­als, accept­ed a $3.4‑billion set­tle­ment pro­posed by the Oba­ma admin­is­tra­tion. The amount of the set­tle­ment was greater than the half-bil­lion dol­lars that the court would like­ly have award­ed. How­ev­er, what was sac­ri­ficed in the set­tle­ment was a detailed account­ing of the fed­er­al government's mis­fea­sance. As one reporter lament­ed: ​"The result will see some involved with the case, espe­cial­ly lawyers, become quite rich, while many Indi­ans – the major­i­ty, in all like­li­hood – will receive about a third of what it takes to feed a fam­i­ly of four for just one year."
Anoth­er impor­tant form of repa­ra­tions is the repa­tri­a­tion of remains of dead ances­tors and bur­ial items. After con­sid­er­able strug­gle on the part of Indige­nous reli­gious prac­ti­tion­ers, Con­gress enact­ed the Native Amer­i­can Graves Pro­tec­tion and Repa­tri­a­tion Act of 1990 (NAG­PRA), which requires that muse­ums return human remains and bur­ial items to the appro­pri­ate Indige­nous com­mu­ni­ties. It is fit­ting that Con­gress used the term ​"repa­tri­a­tion" in the act. Before NAG­PRA, the fed­er­al gov­ern­ment had used ​"repa­tri­a­tion" to describe the return of remains of pris­on­ers of war to for­eign nations. Native Amer­i­can nations are sov­er­eign as well, and Con­gress cor­rect­ly char­ac­ter­ized the returns as repatriations.
Although com­pen­sa­tion for fed­er­al trust mis­man­age­ment and repa­tri­a­tion of ances­tral remains rep­re­sent impor­tant vic­to­ries, land claims and treaty rights are most cen­tral to Indige­nous peo­ples' fight for repa­ra­tions in the Unit­ed States. The case of the great Sioux Nation exem­pli­fies the per­sis­tence among Indige­nous nations and Com­mu­ni­ties to pro­tect their sov­er­eign­ty and cul­tures. The Sioux have nev­er accept­ed the valid­i­ty of the U.S. con­fis­ca­tion of Paha Sapa, the Black Hills. Mount Rush­more is con­tro­ver­sial among Native Amer­i­cans because it is locat­ed in the Black Hills. Mem­bers of the Amer­i­can Indi­an Move­ment led occu­pa­tions of the mon­u­ment begin­ning in 1971. Return of the Black Hills was the major Sioux demand in the 1973 occu­pa­tion of Wound­ed Knee. Due to a decade of intense protests and occu­pa­tions by the Sioux, on July 23, 1980, in Unit­ed States v. Sioux Nation of Indi­ans, the U.S. Supreme Court ruled that the Black Hills had been tak­en ille­gal­ly and that remu­ner­a­tion equal to the ini­tial offer­ing price plus inter­est — near­ly $106 mil­lion — be paid. The Sioux refused the award and con­tin­ued to demand return of the Black Hills. The mon­ey remained in an inter­est-bear­ing account, which by 2010, amount­ed to more than $757 mil­lion. The Sioux believe that accept­ing the mon­ey would val­i­date the U.S. theft of their most sacred land. The Sioux Nation's deter­mi­na­tion to repa­tri­ate the Black Hills attract­ed renewed media atten­tion in 2011. A seg­ment of the PBS New­sHour titled ​"For Great Sioux Nation, Black Hills Can't Be Bought for $1.3 Bil­lion" aired on Aug. 24, 2011. The reporter described a Sioux reser­va­tion as one of the most dif­fi­cult places in which to live in the Unit­ed States:
Few peo­ple in the West­ern Hemi­sphere have short­er life expectan­cies. Males, on aver­age, live to just 48 years old, females to 52. Almost half of all peo­ple above the age of 40 have dia­betes. And the eco­nom­ic real­i­ties are even worse. Unem­ploy­ment rates are con­sis­tent­ly above 80 per­cent. In Shan­non Coun­ty, inside the Pine Ridge Reser­va­tion, half the chil­dren live in pover­ty, and the aver­age income is $8,000 a year. But there are funds avail­able, a fed­er­al pot now worth more than a bil­lion dol­lars. That sits here in the U.S. Trea­sury Depart­ment wait­ing to be col­lect­ed by nine Sioux tribes. The mon­ey stems from a 1980 Supreme Court rul­ing that set aside $105 mil­lion to com­pen­sate the Sioux for the tak­ing of the Black Hills in 1877, an iso­lat­ed moun­tain range rich in min­er­als that stretched from South Dako­ta to Wyoming. The only prob­lem: The Sioux nev­er want­ed the mon­ey because the land was nev­er for sale.
That one of the most impov­er­ished com­mu­ni­ties in the Amer­i­c­as would refuse a bil­lion dol­lars demon­strates the rel­e­vance and sig­nif­i­cance of the land to the Sioux, not as an eco­nom­ic resource but as a rela­tion­ship between peo­ple and place, a pro­found fea­ture of the resilience of the Indige­nous peo­ples of the Americas.
Excerpt­ed from An Indige­nous Peo­ples' His­to­ry of the Unit­ed States by Rox­anne Dun­bar-Ortiz (Bea­con Press, 2015). Reprint­ed with per­mis­sion from Bea­con Press.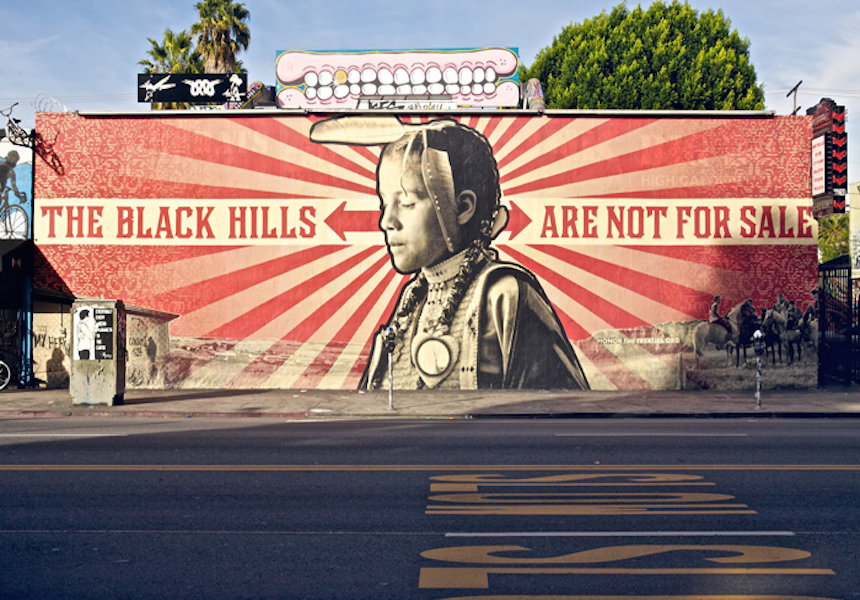 On Mel­rose Avenue in Los Ange­les, Cal­i­for­nia, artists Aaron Huey and Shep­herd Far­ley designed a mur­al to draw atten­tion to ongo­ing vio­la­tions of the Fort Laramie treaties — agree­ments between the U.S. gov­ern­ment and Lako­ta peo­ple signed in 1851 and 1868. (Pho­to: Eric Beck­er / obey​giant​.com)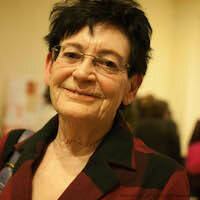 Rox­anne Dun­bar-Ortiz
grew up in rur­al Okla­homa, the daugh­ter of a ten­ant farmer and part-Indi­an moth­er. She has been active in the inter­na­tion­al Indige­nous move­ment for more than four decades and is known for her life­long com­mit­ment to nation­al and inter­na­tion­al social jus­tice issues. After receiv­ing her PhD in his­to­ry at the Uni­ver­si­ty of Cal­i­for­nia at Los Ange­les, she taught in the new­ly estab­lished Native Amer­i­can Stud­ies Pro­gram at Cal­i­for­nia State Uni­ver­si­ty, Hay­ward, and helped found the Depart­ments of Eth­nic Stud­ies and Women's Stud­ies. Her
1977
book
The Great Sioux Nation
was the fun­da­men­tal doc­u­ment at the first inter­na­tion­al con­fer­ence on Indige­nous peo­ples of the Amer­i­c­as, held at the Unit­ed Nations' head­quar­ters in Gene­va. Dun­bar-Ortiz is the author or edi­tor of sev­en oth­er books, includ­ing
Roots of Resis­tance: A His­to­ry of Land Tenure in New Mex­i­co
. She lives in San Francisco.