Sure­ly it is pater­nal­is­tic to bar the poor from using food stamps to buy soda – as New York City may­or Michael Bloomberg is advo­cat­ing. Clear­ly they have the same right as every­one else to eat crap. Cer­tain­ly a soda ban sits on a slip­pery slope that ends in gov­ern­ment-man­dat­ed meals of bul­gur and kale.
The millions that New York's food stamp recipients spend annually on sugary drinks amount to a handout to soft drink manufacturers.
But just as sure­ly, the up to $135 mil­lion that New York City's food stamp recip­i­ents spend annu­al­ly on sug­ary drinks amount to a gov­ern­ment hand­out to soft drink man­u­fac­tur­ers. Nation­al­ly, soda com­pa­nies raked in a $4 bil­lion sub­sidy last year through pur­chas­es by the 41 mil­lion Amer­i­cans on food stamps.
And since soda is in its essence high fruc­tose corn syrup (HFCS) and water, this cor­po­rate wel­fare sup­ple­ments the $243 mil­lion year­ly sub­sidy that America's HFCS pro­duc­ers reap through skewed farm poli­cies. Corn is so high­ly sub­si­dized that pro­duc­ers, includ­ing HFCS king Archer Daniels Mid­land, man­u­fac­tured it at 27 per­cent below cost between 1997 and 2005 and pock­et­ed a sweet $2.2 bil­lion in gov­ern­ment-gift­ed savings.
Food stamp dol­lars for soda are also sub­si­diz­ing wide­spread obe­si­ty, an epi­dem­ic of Type 2 dia­betes, and oth­er sweet­en­er-linked con­di­tions. If eat­ing and exer­cise pat­terns don't change, the Cen­ters for Dis­ease Con­trol and Pre­ven­tion recent­ly pre­dict­ed, near­ly half of black and His­pan­ic chil­dren born in 2000 will become dia­bet­ic, while oth­er groups will have a 33 per­cent life­time risk. And Type 2, (for­mer­ly called ​"Adult-onset" dia­betes) is now increas­ing rapid­ly among teens and even children.
As is sweet­en­er con­sump­tion – which has shot up by 40 pounds in the last 40 years, a Tufts Uni­ver­si­ty study found. Much of the increase comes from soda, with a can of Coke, for exam­ple, sup­ply­ing 10 tea­spoons (140 calo­ries) of sweetener.
Not­ing that New York's poor have twice the rate of Type 2 as the wealth­i­est, Bloomberg asked the Depart­ment of Agri­cul­ture to allow a two-year pilot pro­gram that adds soda to the list of items, includ­ing tobac­co and alco­hol, that the city's 1.7 mil­lion food stamp recip­i­ents can­not buy with benefits.
The nation's trendy shift to cane sug­ar will not mat­ter much. The dif­fer­ence between it and HFCS may be more a mat­ter of prof­itabil­i­ty than nutri­tion, although there is some evi­dence that HFCS is inher­ent­ly more harm­ful. Because of the way it is man­u­fac­tured, some HFCS con­tains mer­cury, a potent brain tox­in, at high­er lev­els than those con­sid­ered safe by the Joint FAO/WHO Expert Com­mit­tee on Food Addi­tives, a 2009 arti­cle in the peer-reviewed sci­en­tif­ic jour­nal Envi­ron­men­tal Health found. While the Min­neapo­lis-based Insti­tute for Agri­cul­ture and Trade Pol­i­cy found no mer­cury in soda in the major­i­ty of bev­er­ages it test­ed, it was present in ​"near­ly one in three of the 55 HFCS-con­tain­ing food prod­ucts includ­ing in such brands as Quak­er, Hunt's, Man­wich, Hershey's, Smucker's, Kraft, Nutri-Grain and Yoplait."
In response to May­or Mike's pro­posed ban, the Amer­i­can Bev­er­age Asso­ci­a­tion – not pre­vi­ous­ly known as a defend­er of civic rights or an advo­cate for the poor – accused the Bloomberg of going all bad-nan­ny-state: ​"This is just anoth­er attempt by gov­ern­ment to tell New York­ers what they should eat and drink, and [it] will only have an unfair impact on those who can least afford it."
While that cor­po­rate spin is as trans­par­ent as 7‑Up, crit­ics do have a valid point when they argue that the poor turn to junk and fast food not out of igno­rance, but because they are gen­er­al­ly eas­i­er to obtain than fresh pro­duce and oth­er health­i­er items – and they deliv­er far cheap­er calo­ries. But part of the eco­nom­ic draw derives from farm poli­cies that – through sub­si­dies that cre­ate cheap corn-based foods, includ­ing soda and meat – inher­ent­ly dis­ad­van­tage more health­ful items.
So let's hear it for a slip­pery slope that would start with a test ban on soda and slide on down to a nation­al pro­gram to ban wel­fare for corn and HFCS-pro­duc­ers, and redi­rect that fund­ing to grow afford­able health­i­er foods and to sub­si­dize food stamp buy­ing pow­er for fruits, veg­eta­bles and whole grains.
The sav­ings in health and health­care costs would be sweet. And, after all, soda is not food.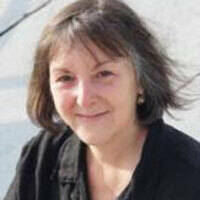 Ter­ry J. Allen
is a vet­er­an inves­tiga­tive reporter/​editor who has cov­ered local and inter­na­tion­al pol­i­tics and health and sci­ence issues. Her work has appeared in the
Guardian, Boston Globe, Times Argus, Harper's
, the Nation​.com, Salon​.com, and
New Sci­en­tist
. She has been an edi­tor at Amnesty Inter­na­tion­al,
In These Times
, and Cor​p​watch​.com. She is also a pho­tog­ra­ph­er. Her por­traits of peo­ple sit­ting in some of the
1900
cars lined up out­side a New­port, Vt., food drop can be seen on www​.flickr​.com/​p​h​o​t​o​s​/​t​e​r​r​y​a​l​l​e​n​/​a​lbums. Ter­ry can be con­tact­ed at tallen@​igc.​org or through www​.ter​ry​jallen​.com.