Liberals Are Criticizing the Korea Summit From the Right. Here's Why They Have it All Wrong.
With an end to the 68-year Korean War finally in sight, some U.S. "progressives" are pushing Trump to be more hardline--despite the fact that Koreans overwhelmingly want peace.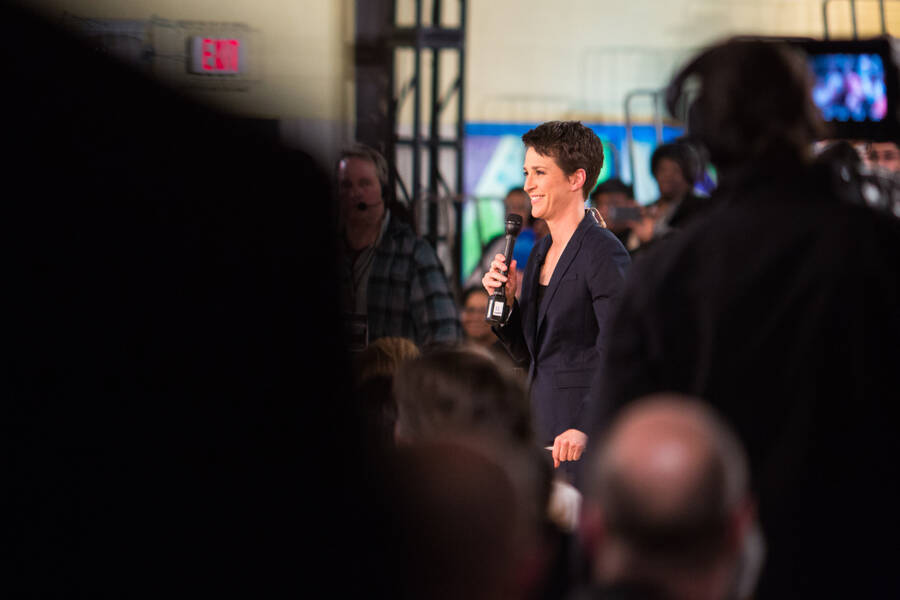 Poll after poll shows that the 51 mil­lion res­i­dents of South Korea over­whelm­ing­ly want an end to the 68-year Kore­an War — which the Unit­ed States is still offi­cial­ly involved in. A recent sur­vey found that 88.4 per­cent of South Kore­ans sup­port the April 27 joint peace dec­la­ra­tion by North Kore­an leader Kim Jong-un and his South Kore­an coun­ter­part, Moon Jae-in. And 81 per­cent of South Kore­ans expressed opti­mism about the Trump-Kim summit.
"It is very dangerous to pressure Trump to be hardline."
Despite wide­spread con­cerns that U.S. Pres­i­dent Don­ald Trump would tor­pe­do an his­toric oppor­tu­ni­ty for peace — includ­ing through his repeat­ed threats to anni­hi­late the entire Kore­an Penin­su­la with nuclear weapons — this worst-case sce­nario has not yet come to pass. When North Kore­an leader Kim Jong-un met with Trump in Sin­ga­pore on June 12 and etched out a four-point agree­ment, the reac­tion in South Korea was large­ly a sigh of relief. ​"Kore­ans see the Sin­ga­pore sum­mit not just as anoth­er sen­sa­tion­al episode in the sto­ry of Don­ald Trump but as a step away from a six­ty-eight-year-old unfin­ished war," writes E. Tam­my Kim for The New York­er.
Yet, there is a yawn­ing gap between the opti­mistic mood in South Korea and the response among lib­er­al media cir­cles in the Unit­ed States, where many are react­ing with a mix of sanc­ti­mo­ny and scorn. On June 12, Kevin Drum pub­lished a piece in Moth­er Jones in which he accused Trump of ​"aban­don­ing" South Korea and agree­ing to a weak deal. Vox echoed this line with rebukes of a ​"shock­ing­ly weak" agree­ment that includes ​"huge con­ces­sions to Kim for lit­tle in return." MSNBC​'s Hal­lie Jack­son accused Trump of com­plic­i­ty in the pub­lic rela­tions makeover of a dic­ta­tor. And pop­u­lar host Rachel Mad­dow released an episode on June 12 argu­ing that Trump's pledge to halt war games in South Korea is a ​"give­away to N. Korea" that ​"suits Putin's goals" — dis­re­gard­ing that robust social move­ments in South Korea have protest­ed the U.S. mil­i­tary pres­ence for decades.
These refrains were repeat­ed by Demo­c­ra­t­ic lead­ers, includ­ing Reps. Nan­cy Pelosi and Adam Schiff, who released a joint dec­la­ra­tion ahead of the sum­mit crit­i­ciz­ing Trump from the right by accus­ing him of not being a tough enough nego­tia­tor. In this cli­mate, the ​"lib­er­al" line is vir­tu­al­ly indis­tin­guish­able from the hand-wring­ing of offi­cials from pro-war ​"think tanks" like the Cen­ter for Strate­gic and Inter­na­tion­al Stud­ies, which receives major fund­ing from weapons manufacturers.
How­ev­er, there were impor­tant excep­tions. Sen. Bernie Sanders released a state­ment on June 12 prais­ing the Sin­ga­pore sum­mit as ​"a pos­i­tive step in de-esca­lat­ing ten­sions between our coun­tries, address­ing the threat of North Korea's nuclear weapons and mov­ing toward a more peace­ful future."
For com­men­tary on the U.S. polit­i­cal cli­mate, In These Times spoke with Chris­tine Ahn, a South Korea-born, Hawaii-based peace activist has been orga­niz­ing to end the Kore­an war under the admin­is­tra­tions of Trump, Barack Oba­ma and George W. Bush (This is one of a series of interviews).
Ahn says she is frus­trat­ed and dis­cour­aged that many U.S. estab­lish­ment lib­er­als are deeply dis­con­nect­ed from the decades-long peace strug­gle led by South Kore­ans. Any peace deal must nec­es­sar­i­ly involve the Unit­ed States, and unless U.S. pro­gres­sives want to con­demn the Kore­an peo­ple to anoth­er two to six years of mil­i­tary esca­la­tion, Trump will have to be involved in that process. Giv­en Trump's proven will­ing­ness to turn on a dime and engage in dan­ger­ous brinkman­ship with North Korea, she argues, it is espe­cial­ly reck­less for self-pro­fessed lib­er­als to pres­sure the pres­i­dent to be more con­fronta­tion­al. ​"It is very dan­ger­ous to pres­sure Trump to be hard­line," says Ahn. ​"We have to put all of our efforts into ensur­ing this goes well and is not undermined."
Sarah Lazare: Can you tell me why you are frus­trat­ed with the response among lib­er­als and the left in the Unit­ed States to the Trump-Kim meet­ing in Sin­ga­pore on June 12?
Chris­tine Ahn: I was just in Wash­ing­ton, D.C. to help orga­nize the Korea Peace Net­work Advo­ca­cy Day — about 100 activists from around the coun­try came togeth­er to advo­cate for chang­ing U.S. pol­i­cy. It just hap­pened to coin­cide with the June 12 sum­mit in Sin­ga­pore. We were so thrilled with the out­come of the meet­ing, even though it was thin on con­crete action. This was the first time a North Kore­an and Amer­i­can leader sat down and shook hands and declared a new era for U.S.-DPRK relations.
I was incred­i­bly frus­trat­ed by going around the capi­tol yes­ter­day talk­ing to the offices of mem­bers of Con­gress and also the quick knee-jerk reac­tion from lib­er­als and left. Peo­ple said, ​"How could we sup­port engage­ment and diplo­ma­cy — this amounts to approv­ing Don­ald Trump." I was on the Joy-Ann Reid show, and the whole fram­ing was about how Trump just met with the G7 and trashed France and oth­er allies, and now he was going to North Korea to meet with a dictator.
Can we stay focused on how this is an incred­i­ble moment for the Kore­an peo­ple? This is about end­ing a sev­en-decade war with a coun­try the Unit­ed States has been at war with. The Unit­ed States has been an obsta­cle to peace for Korea and was respon­si­ble for divid­ing the penin­su­la. That peo­ple in the Unit­ed States don't under­stand this is a sign that the Kore­an-Amer­i­can pro­gres­sive com­mu­ni­ty has failed to get nuanced per­spec­tive out there that ties the sit­u­a­tion on the Kore­an penin­su­la with U.S. com­plic­i­ty. It's so frustrating.
Sarah: What's the reac­tion in Korea to the meet­ing and to the peace process overall?
Chris­tine: Eighty-eight per­cent of South Kore­ans sup­port the recent peace dec­la­ra­tion between North and South Korea which says we've end­ed the Kore­an War and we're start­ing a new era. I just came back from South Korea where women were say­ing, ​"Could you please tell the Amer­i­can peo­ple and inter­na­tion­al com­mu­ni­ty that we want peace. Please could you pres­sure your gov­ern­ment and silence the hard­lin­ers who are try­ing to derail this process for us?"
Isn't that rea­son enough to sup­port the peace process? We've allowed par­ti­san pol­i­tics to get in the way. Democ­rats don't want to give a bone to Trump because it might impact the midterm elec­tions. That's just killing me.
Sarah: Giv­en how volatile and dan­ger­ous Trump is, it seems to me that if you don't trust him, you should do every­thing you can to make sure that he doesn't derail the peace process. This is the same per­son who casu­al­ly threat­ened to anni­hi­late the entire Kore­an penin­su­la with nuclear weapons, yet now some Democ­rats are pres­sur­ing him from the right. Do you think this is dangerous?
Chris­tine: It is very dan­ger­ous to pres­sure Trump to be hard­line. We have to put all of our efforts into ensur­ing this goes well and is not under­mined. Look who's in Trump's cab­i­net: John Bolton, Mike Pom­peo, and tomor­row is the con­fir­ma­tion meet­ing for Har­ry Har­ris, the for­mer head of Pacif­ic Com­mand — a mil­i­tary man with a hard­line posi­tion against Chi­na and North Korea, now like­ly the new ambas­sador to South Korea.
If things don't go well, we are in an incred­i­bly dan­ger­ous sit­u­a­tion. We saw that Lind­sey Gra­ham ask the sev­en Demo­c­ra­t­ic sen­a­tors to join him in autho­riz­ing the use of mil­i­tary force against North Korea if this process does not succeeed.
Talk­ing with var­i­ous mem­bers of Con­gress on the Hill, I got the mes­sage that they oppose this but they don't have any path to suc­cess — and they oppose this because they don't trust Trump. There's this trope that we don't engage with dic­ta­tors. Real­ly — we don't engage with oppres­sive regimes? What about Sau­di Ara­bia and Israel? The hypocrisy is just beyond the pale.
Democ­rats are attack­ing Trump from the right and stick­ing to this hard line of no dia­logue, no engage­ment. This is the same line that was used against the Iran Deal. When I went to meet with Nan­cy Pelosi's office, I felt like I was deal­ing with the Oba­ma admin­is­tra­tion. They had this line of, ​"We're not going to engage until there's com­plete, ver­i­fi­able, irre­versible denu­cleariza­tion." That approach of strate­gic patience got us nowhere except a nuclear armed North Korea.
The glim­mer of hope is that some law­mak­ers put out mea­sured state­ments, includ­ing Bernie Sanders.
Sarah: Can you talk about the long strug­gle for peace in Korea?
Chris­tine: For years, orga­niz­ers have faced repres­sion in South Korea, where they didn't have the first demo­c­ra­t­ic elec­tions until 1987. The demo­c­ra­t­ic upris­ing in Gwangju was crushed by U.S.-backed dic­ta­tors and gen­er­als. We know from Tim Shorrock­'s inves­tiga­tive jour­nal­ism that the Unit­ed States gave the order to send para­mil­i­tary troops from the demil­i­ta­rized zone to Gwangju to quash the demo­c­ra­t­ic upris­ing led by stu­dents and ordi­nary people.
Peo­ple in the Unit­ed States have no idea of the kind of gross role that the Unit­ed States has played main­tain­ing hege­mo­ny in the region or the Kore­an Penin­su­la. The Cold War and McCarthy­ism first land­ed and pro­ceed­ed on the Kore­an Penin­su­la, and it has nev­er end­ed because the war has nev­er ended.
In orga­niz­ing the DMZ cross­ing in 2015, one of the largest South Kore­an left-lib­er­al wom­en's asso­ci­a­tions did­n't feel they could come out and be with us because of the repres­sion under Park Geun-hye. Only a hand­ful of the wom­en's groups had the courage.
Sarah: Can you explain what's at stake and why the Unit­ed States has the pow­er to impact the Kore­an peace process?
Chris­tine: The last time there was a sun­shine era, progress between North and South Korea was great­ly lim­it­ed and impact­ed by U.S.-DPRK rela­tions. In 1998, Kim Dae-jung took office in South Korea and set off to pur­sue the sun­shine pol­i­cy of engage­ment with North Kore­an. In 2000, he signed the his­toric June 15 agree­ment with Kim Jong-il and set out to begin the process of rec­on­cil­i­a­tion. This includ­ed three major com­po­nents: fam­i­ly reunion, civ­il soci­ety engage­ment and eco­nom­ic exchanges. When George W. Bush was elect­ed, Kim Dae-jung asked for U.S. sup­port. Instead, he got the door slammed on him. Soon after, North Korea land­ed on George W. Bush's axis of evil. Instead of try­ing to improve rela­tions with North Korea, South Korea was try­ing to stop the Unit­ed States from going to war with North Korea.
It is a huge obsta­cle to peace if the Unit­ed States is at war with North Korea because the Unit­ed States and South Korea have a mutu­al defense treaty where the US has wartime oper­a­tional con­trol over the South Kore­an mil­i­tary. Every time the war games go on, North Korea goes into a state of pan­ic. We tend to view the war games as benign, but they're not. There's such a dis­tor­tion: U.S. pun­dits say this is just rou­tine and North Korea should not view them as a threat. But the war games include B‑52 bombers that fly from Guam. They include more than 300,000 sol­diers from the Unit­ed States, Aus­tralia, Japan and oth­er coun­tries that sim­u­late the inva­sion of North Korea. Of course that's going to impede peace.
We also have to con­sid­er the impact of U.S. sanc­tions and U.S.-led UN sanc­tions. I want to make sure the U.S. left under­stands that the Unit­ed States has had a huge role on this state of con­di­tions in both North and South Korea, from the his­toric divi­sion of the penin­su­la to the mil­i­tary and eco­nom­ic pol­i­cy against North Korea. The Unit­ed States is com­plic­it in the con­di­tions on the penin­su­la that have cre­at­ed an ongo­ing state of war that has enabled the growth of a repres­sive gar­ri­son state in North Korea. We can't divorce that from the real­i­ty on the ground in North Korea. This line, ​"How dare our demo­c­ra­t­ic pres­i­dent sit down and meet with a dic­ta­tor who is starv­ing his own peo­ple," is per­pet­u­at­ing nar­ra­tives and myths about North Korea from the right wing. This line comes straight from the Amer­i­can Enter­prise Insti­tute and Her­itage Foundation.
Did you know that 13.1 mil­lion chil­dren in the Unit­ed States face food inse­cu­ri­ty? Did you know we have mass sur­veil­lance of the pop­u­la­tion, sys­tem­at­ic dis­crim­i­na­tion against peo­ple of col­or and a mas­sive prison pop­u­la­tion? U.S. excep­tion­al­ism is not will­ing to put a mir­ror on this coun­try, but trains the impe­r­i­al gaze on oth­er countries.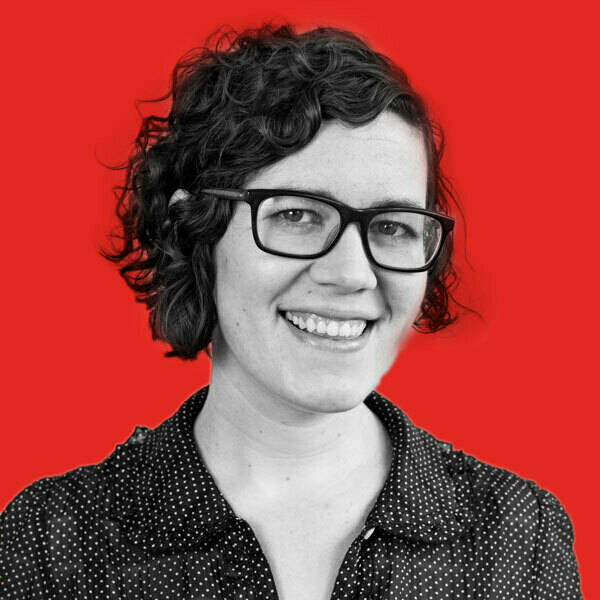 Sarah Lazare is web edi­tor at In These Times. She comes from a back­ground in inde­pen­dent jour­nal­ism for pub­li­ca­tions includ­ing The Inter­cept, The Nation, and Tom Dis­patch. She tweets at @sarahlazare.