Finally, a president with the guts to denounce that widespread, national scourge: Steroid use among professional athletes. Indeed, many of us wondered what exactly Bush was on as he delivered his testosterone-saturated, don't-mess-with-Texas vision of the country's role in the world. The New York Times headlines described Bush as ​"somber." Somber? With his incessant smirking, he looked exactly like a guy in the locker room who just flicked someone in the ass with a wet towel. The address was as much about the assertion of a particular brand of masculinity — bullying, homophobic, exultant in its domination over women, children and certain other men — as it was about public policy. ​"America will never seek a permission slip to defend our country," he taunted. Isn't it time for detention?
It is this cocky, frat boy stance combined with his bellicose foreign policies and punitive, fundamentalist-driven domestic agenda that should sound alarms for every woman in this country. The so-called ​"war on terror" has been and will be a fig leaf covering ongoing, major assaults on programs, existing or proposed, that attend to the needs of women, children and families in this country.
Feminism has been so effectively demonized that it is nearly unspeakable that there might be a ​"feminist" take on the State of the Union. So here one is. Women should see this speech — its content and its strutting, performative style — not as another salvo in the war against terrorism, but as a roadmap, if you will, of Team Bush's undeclared and well-disguised war against women and girls. More money for ​"abstinence-only" programs (which studies show don't work)? Guess whose sexuality that is about — not the guys in the locker room. A constitutional amendment, for chrissakes, forbidding lesbians to marry? Unstated, of course, was his continuing assault on women's reproductive rights.
Despite Bush's defiant, macho assertions, the state of the union, from a woman's perspective, is terrible, and scary in what it portends for the future. Democrats and many commentators have pointed to what the speech refused to acknowledge. The United Stated invaded a country based on fabricated, self-serving charges with no weapons of mass destruction yet in sight. Team Bush succeded in alienating — indeed, infuriating — millions around the globe. Forty-three million Americans have no health insurance. Since 2001, 2.3 million jobs have been lost. The Bush tax cuts have swelled the deficit and benefited the rich. Soldiers have been forced to stay in Iraq longer than they had hoped. Veterans are unable to get medical attention. (And a note of thanks to ABC, which kept cutting away to Teddy Kennedy, who rolled his eyes in disgust when Bush put forth whoppers, such as claiming to have given prescription drug coverage to seniors.)
In other words, top priorities for progressives include simply reversing the damage Team Bush has done by eliminating his tax cuts, dumping his multiple pro-corporate policies, getting rid of the Patriot Act and so forth. The repair work is so great that it hardly leaves room for proposing long overdue initiatives that would help those pesky special interest groups — women, children and families.
So, for just a minute, I'd like you to imagine another State of the Union speech. After a thorough reassessment of how the government is spending its money, and on whom, the president would note the persistent, unmet need for quality childcare in America and propose a national program of preschool care and education. He would strengthen, not undermine, Medicare, not only for ​"seniors," but also for the millions of now middle-age children who help care for them. There would be universal healthcare, period. Legislation on a par with the G.I. Bill would pour resources into the nation's public schools. The government would support paid maternity and paternity leave. How far down have we been beaten that all this, which feminists proposed in the ​'70s, now seems like the impossible dream?
If we are still far away from having a decent woman in the White House, then at least women should insist on a different kind of man, one who has, in fact, embraced feminism. While Howard Dean's Iowa whoop instantly served the media as a signifier of his entire character, Bush's persistently smirking swaggering performance did not. But the facial expressions, the body language and the rhetoric, not to mention the policies, announced loud and clear: I am a defiant, unreconstructed, sexist pig. Women of the nation, beware, and fight back.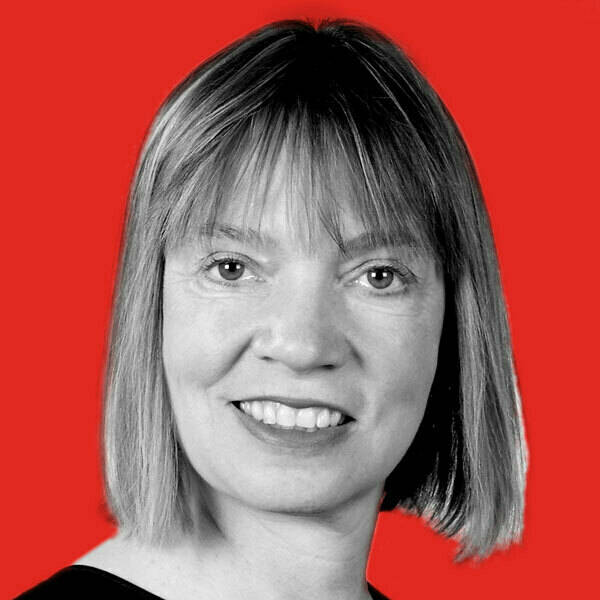 Susan J. Douglas is a professor of communications at the University of Michigan and a senior editor at In These Times. She is the author of In Our Prime: How Older Women Are Reinventing the Road Ahead.