The Year of Magical Thinking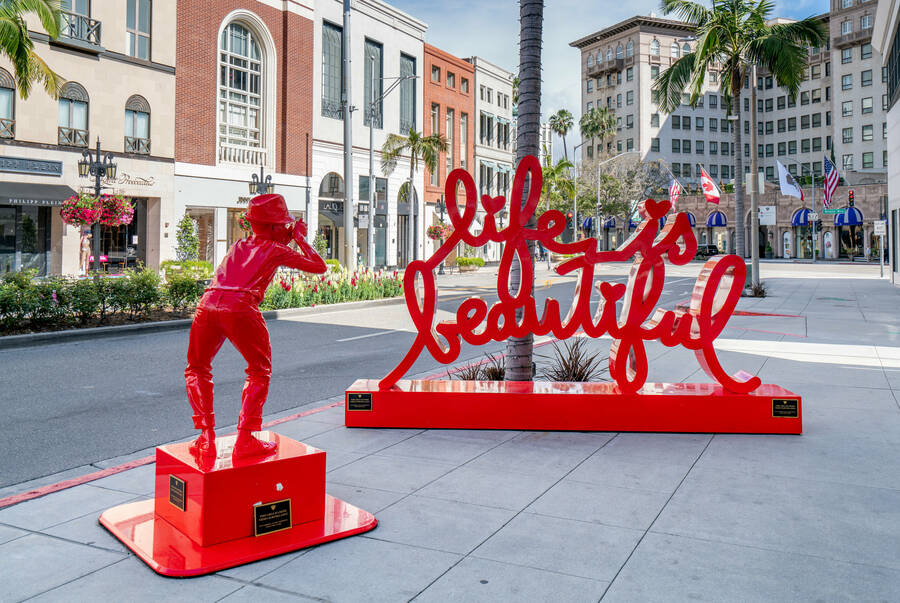 There is a strong ele­ment of unre­al­i­ty to our time. Incred­u­lous­ness seems the only suit­able atti­tude towards what is hap­pen­ing to us. Not just the coro­n­avirus cri­sis itself — a glob­al dis­as­ter that we help­less­ly watch sweep­ing over us, like beach­go­ers gap­ing at an incom­ing tidal wave that is about to wash them away — but also the way mem­bers of the eco­nom­ic pow­er struc­ture imag­ine they will pro­tect them­selves from the dev­as­ta­tion. They seem to believe they can build them­selves a life raft to escape. It's a fan­ta­sy. We're going to need a big­ger boat.
The econ­o­my, writ large, is just the total­i­ty of all the stuff we make and do. It is everyone's liveli­hoods. The econ­o­my is not Wall Street. It is not stocks or bonds or bankers or debts. These finan­cial instru­ments and mea­sure­ments that we often speak of as prox­ies for the econ­o­my are all sec­ond-or-third-order deriv­a­tives of the mil­lions of peo­ple mak­ing, doing, and exchang­ing things that make up the actu­al sub­stance of the econ­o­my. To believe that mon­ey is the econ­o­my is to mis­take the reflec­tion for the thing itself.
Think about what the coro­n­avirus has done to the real econ­o­my. It has shut­tered busi­ness­es, and caused the incomes of tens of mil­lions of peo­ple to dis­ap­pear, and has there­fore caused all of those peo­ple to cut their spend­ing and be unable to pay their bills, which then caus­es declines in oth­er busi­ness­es and in oth­er people's incomes, and on and on. It is a cri­sis, but a cri­sis of neces­si­ty. We had to bring on this vol­un­tary eco­nom­ic shut­down to pre­vent mil­lions of deaths. The gov­ern­ment — the only enti­ty that exists to get the pub­lic through times like this — has the abil­i­ty to replace the mon­ey that is not being spent due to our self-imposed shut­down, and to get the econ­o­my through to the oth­er side of this, more or less in one piece. The gov­ern­ment can give mon­ey to peo­ple to live, and it can see to it that busi­ness­es are not forced to declare bank­rupt­cy by the thou­sands. And it can man­age this cri­sis intel­li­gent­ly, for the good of every­one, so that we emerge with as lit­tle dam­age as possible.
That sim­ple and ratio­nal path is not the path that our gov­ern­ment has tak­en. It has not tak­en that path because, unfor­tu­nate­ly, our gov­ern­ment has long been cap­tured by the inter­ests of the rich for rea­sons that have been well-explained many times before. Instead, our gov­ern­ment has pur­sued a plan that has been extreme­ly com­pe­tent and gen­er­ous when it comes to prop­ping up finan­cial insti­tu­tions and the val­ue of finan­cial assets, but extreme­ly par­si­mo­nious and incom­pe­tent when it comes to pro­vid­ing an ade­quate finan­cial safe­ty net to human beings and small busi­ness­es. (One tech­ni­cal rea­son for this is that the Fed­er­al Reserve, which can prop up the finan­cial sys­tem, has done its job aggres­sive­ly, while Con­gress, which is the body that must spend the mon­ey to save cit­i­zens, has not done its job well at all, pri­mar­i­ly because Repub­li­cans do not care about sav­ing cit­i­zens who are not Repub­li­can donors.) You will find no clear­er evi­dence of this dynam­ic than the fact that the stock mar­ket just had its best month in more than 30 years, at the same time that unem­ploy­ment rose high­er than it has been since the Great Depression.
The point I want to make about all of this is very sim­ple: It won't work. It can­not work, for the same rea­son that mos­qui­toes can't hope to live for­ev­er by suck­ing blood from a dead body. Amer­i­ca has allowed a very small group of peo­ple to get very rich through rent-seek­ing — in essence, by col­lect­ing a skim off the val­ue pro­duced in the real econ­o­my. Now, in a reac­tion dri­ven by pan­ic and greed, the investor class imag­ines that it can wall itself off and pro­tect its invest­ment port­fo­lio while mil­lions upon mil­lions of work­ing peo­ple are left job­less and helpless.
This is the mag­i­cal think­ing dri­ving the cur­rent two-tiered response to a cri­sis that is afflict­ing the total­i­ty of human­i­ty. What it ignores is the fact that, when you sweep away all of the tech­ni­cal­i­ties, stocks and bonds are not valu­able in and of them­selves — they are just claims on a part of the wealth pro­duced by work­ing peo­ple. You can prop up the val­ue of finan­cial assets for a while, but in the long run, those assets are noth­ing with­out mil­lions of peo­ple work­ing and spend­ing and liv­ing and mak­ing the econ­o­my go. Nev­er is the truth of the phrase ​"You don't make a bil­lion dol­lars" more evi­dent than when all of the bil­lion­aire industrialist's work­ers are out sick, and all of his cus­tomers broke and unem­ployed. The rich and their polit­i­cal ser­vants are about to find out the same thing that The Mil­lion­aire on Gilligan's Island did: When times get real­ly tough, that stock cer­tifi­cate is worth less than a sin­gle coconut. And you're going to have to go pick that coconut yourself.
The cut­throat, gang­ster ver­sion of cap­i­tal­ism that Amer­i­ca prefers is sim­ply not equipped to deal with the kind of cri­sis we are now expe­ri­enc­ing. The instinct to save cap­i­tal and for­get every­one else was pre­dictable — after all, this is the instinct that has been dri­ving inequal­i­ty high­er for the past 40 years, a phe­nom­e­non that has been work­ing fab­u­lous­ly for the very rich up until now. (The more ​"enlight­ened" ver­sion of cap­i­tal­ism, the sort that is fet­ed at Davos, full of benef­i­cent bil­lion­aire philoso­pher-kings mak­ing the world a bet­ter place for all, has nev­er been spot­ted in the wild in the U.S.)
As we know from Charles Darwin's stud­ies, though, fol­low­ing instincts can often cause extinc­tion. I do not think the grip of the investor class on America's polit­i­cal sys­tem will dis­ap­pear after this, but I do think that those who believe they will escape this cri­sis unscathed with­out being forced to share their wealth are in for a nasty sur­prise. Blood­suck­ers die if their host dies. You can­not con­tin­ue to rob the work­ing class once you have allowed the work­ing class to become unem­ployed. When every­one is hurt­ing, the rea­son­able thing to do is to help every­one. But that would have required the rich to see them­selves as part of ​"every­one." And if they believed they were part of every­one, they nev­er could have jus­ti­fied hoard­ing so much wealth in the first place. Instead, they will just keep build­ing their own sand cas­tle, too busy to see the tidal wave above begin­ning to crash.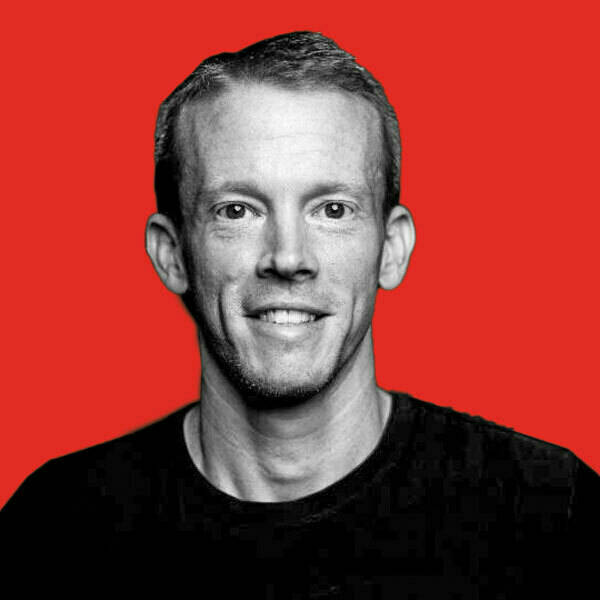 Hamil­ton Nolan is a labor reporter for In These Times. He has spent the past decade writ­ing about labor and pol­i­tics for Gawk­er, Splin­ter, The Guardian, and else­where. You can reach him at Hamilton@​InTheseTimes.​com.