Making Sense of Obama's Clean Power Plan
Is the EPA's proposal to reduce carbon emissions really a game-changer?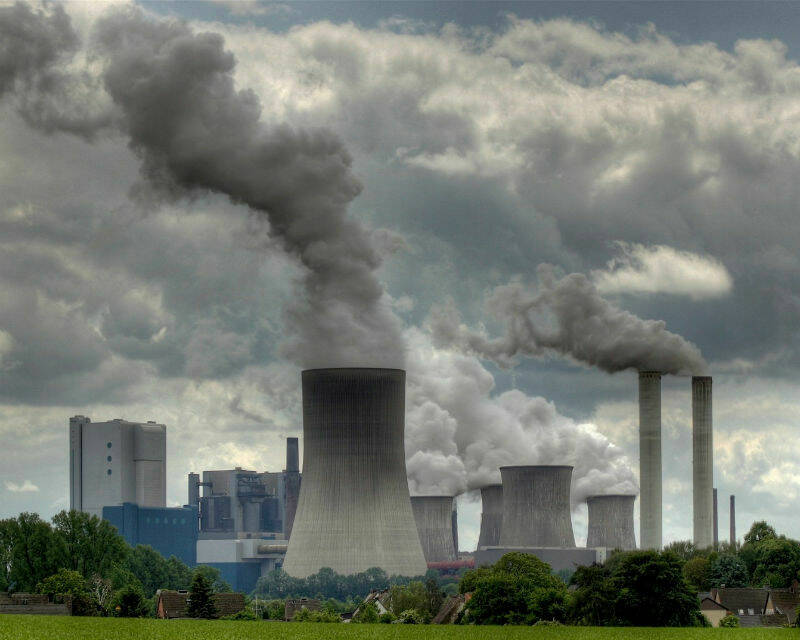 Ear­li­er this month, Pres­i­dent Oba­ma unveiled the sort of cli­mate change ini­tia­tive he's been promis­ing since his 2008 cam­paign first began. The pres­i­den­t's pro­posed rules, which were dubbed the ​"Clean Pow­er Plan" when the Envi­ron­men­tal Pro­tec­tion Agency (EPA) for­mal­ly announced them on June 2, would set new state-by-state car­bon pol­lu­tion reduc­tion goals in the pow­er sec­tor. Ulti­mate­ly, the plan aims to accom­plish a 30 per­cent drop in sec­tor-wide car­bon emis­sions by 2030, com­pared to lev­els mea­sured in 2005.
The plan may have put a neat political bow on progress already taking place.
The Clean Pow­er Plan has gen­er­at­ed moun­tains of praise, large­ly stem­ming from Big Green, Demo­c­ra­t­ic law­mak­ers and their friends in the press. Three of the nation's most pow­er­ful envi­ron­men­tal groups—the Nat­ur­al Resources Defense Coun­cil (NRDC), Sier­ra Club and Envi­ron­men­tal Defense Fund (EDF) — all issued press releas­es short­ly after the announce­ment that offered uni­lat­er­al appro­ba­tions of the White House's move. Mean­while, House Minor­i­ty Leader Nan­cy Pelosi (D‑Calif.) declared that the administration's actions ​"send a resound­ing mes­sage to the world that the Unit­ed States is seri­ous about deal­ing with cli­mate change." And New York Mag­a­zine​'s Jonathan Chait, nev­er one to hide his rev­er­ence for the pres­i­dent, swooned in an edi­to­r­i­al, ​"Oba­ma has done every­thing with­in his pow­er to fight the most urgent cri­sis of our time."
But is the adu­la­tion warranted?
Charles Komanoff, head of the New York City-based Car­bon Tax Cen­ter, isn't con­vinced. For one, he points out the elec­tric­i­ty pro­duc­ers tar­get­ed by the Clean Pow­er Plan aren't the nation's only con­trib­u­tors to cli­mate change. Accord­ing to the EPA's most recent data, the pow­er sec­tor accounts for just 38 per­cent of nation­wide car­bon emis­sions — most of which comes from coal-fired pow­er plants. Trans­porta­tion and indus­tri­al process­es, like steel and chem­i­cal pro­duc­tion, account for 32 and 14 per­cent, respec­tive­ly. (In 2012, the EPA final­ized its new fuel-effi­cien­cy stan­dards, but has yet to tack­le car­bon emis­sions from the indus­tri­al sector.)
More­over, the elec­tric­i­ty sec­tor has already seen sub­stan­tial reduc­tions in recent years — it's ​"low-hang­ing fruit," Komanoff says. "[The plan] doesn't amount to very much in terms of reduc­ing U.S. emis­sions from what they would oth­er­wise be."
Thanks to improved effi­cien­cy, the eco­nom­ic cri­sis and the frack­ing-fueled boom of nat­ur­al gas, which has a small­er car­bon foot­print than coal, the Unit­ed States has already seen a 15 per­cent reduc­tion in elec­tric­i­ty sec­tor-gen­er­at­ed CO2 emis­sions since 2005. Giv­en that the EPA hopes for a 30 per­cent total decrease from 2005 lev­els, even if every­thing goes accord­ing to its plan, the U.S. pow­er sec­tor will have tak­en near­ly twice as long to reduce the same amount of emis­sions by 2030 that it already has.
In oth­er words, the plan may have put a neat polit­i­cal bow on progress already tak­ing place. ​"We're look­ing at basi­cal­ly 15 per­cent in reduc­tions over 16 years: extra­or­di­nar­i­ly mod­est," says Tyson Slocum, direc­tor of the Ener­gy Pro­gram at Pub­lic Cit­i­zen, a con­sumer advo­ca­cy group.
It's not just the meek reduc­tion goals that are rankling envi­ron­men­tal­ists. Crit­ics from groups like the Insti­tute for Pol­i­cy Stud­ies, a left-wing think tank, and Food and Water Watch, an envi­ron­men­tal non­prof­it, also wor­ry about the open-end­ed, mar­ket-friend­ly struc­ture of the plan.
As the pro­pos­al stands, states have broad lee­way in choos­ing how to reach their indi­vid­ual emis­sion tar­gets. The EPA hasn't pro­posed hard emis­sion lim­its; rather, it has con­struct­ed ​"pol­lu­tion-to-pow­er" ratios that estab­lish car­bon emis­sion restric­tions per unit of pow­er gen­er­at­ed. That means some states could actu­al­ly increase their total car­bon pol­lu­tion, so long as they're able to boost sec­tor-wide effi­cien­cy at a high­er rate, a recent Bloomberg report notes.
States also appear to be free to adopt new new cap-and-trade schemes and car­bon off­set­ting plans — both of which, accord­ing to many cli­mate jus­tice advo­cates, are inef­fec­tive tools biased toward indus­try. Car­bon off­sets are essen­tial­ly a means of ​"out­sourc­ing" the cap-and-trade régime: In this case, they would allow pow­er plants to buy car­bon cred­its from sources out­side the elec­tric­i­ty sec­tor, such as low-emit­ting busi­ness­es look­ing to turn a prof­it. Crit­ics say such ​"off­sets" unjust­ly shove pol­lu­tion respon­si­bil­i­ty out­side the sec­tor and exag­ger­ate emis­sion reductions.
It all comes down to what states decide to do and what the EPA choos­es to allow: The rules won't be final­ized until mid-2015. But as it stands, the plan's flex­i­bil­i­ty leaves plen­ty of room for cor­po­rate-friend­ly smoke and mir­rors by not express­ly lim­it­ing the tools at each states' dis­pos­al, says Janet Red­man, direc­tor of the Cli­mate Pol­i­cy Pro­gram at the Insti­tute for Pol­i­cy Studies.
​"If the [states'] plans are flawed, then the whole thing fails," says Red­man. ​"If the EPA has inad­e­quate staff and does not do its home­work in eval­u­at­ing the plans, states in mul­ti-sec­tor and region­al trad­ing pro­grams may seri­ous­ly over­es­ti­mate their fos­sil fuel plant emis­sion reductions."
Slocum, too, wor­ries about the poten­tial for some states to pro­pose inef­fec­tu­al emis­sions trad­ing schemes — Pub­lic Cit­i­zen also plans to sub­mit com­ments ask­ing that the EPA tight­en up its com­pli­ance stan­dards to pre­vent such arrange­ments. But he's not con­vinced they're an inevitable result of the Clean Pow­er Plan. More­over, the mod­est reduc­tion tar­gets should be eas­i­ly reach­able, so there the­o­ret­i­cal­ly would be no need for such schemes.
Over­all, the Clean Pow­er Plan is far from the ide­al response to the cli­mate cri­sis favored by Slocum and oth­er greens: a pro­gres­sive car­bon tax capa­ble of fund­ing renew­able ener­gy infra­struc­ture. But the EPA lacks the man­date to do that. Such a tax requires the bless­ing of Con­gress, a sce­nario that is depress­ing­ly light-years away. Still, despite crit­ics' hes­i­ta­tion about the rule's effec­tive­ness state­side, many acknowl­edge that its true val­ue may sur­face in the inter­na­tion­al arena.
To be sure, there's still plen­ty of fed­er­al­ly unreg­u­lat­ed green­house gas pol­lu­tion with­in Amer­i­can bor­ders—per­haps most notably, grow­ing methane emis­sions from the shale gas boom—but the rule helps plug a big reg­u­la­to­ry gap. No mat­ter how the state ini­tia­tives fare in prac­tice, the Unit­ed States can now boast to oth­er coun­tries that it's reg­u­lat­ing the two sec­tors of the econ­o­my most respon­si­ble for car­bon pol­lu­tion: elec­tric­i­ty and transportation.
​"You're look­ing at three-fourths of the ener­gy econ­o­my cov­ered by EPA rules," Slocum says, refer­ring to the major non-agri­cul­tur­al sec­tors that gen­er­ate green­house gas emis­sions. ​"Oba­ma can now legit­i­mate­ly go to Chi­na and say, ​'OK, we've stepped up, we've got rules in place. What say you? It's now your turn to come up with some­thing and let's put togeth­er a bind­ing agree­ment.' That's where the oppor­tu­ni­ty lies."
In fact, short­ly after the EPA's announce­ment, a top Chi­nese cli­mate advi­sor said that his gov­ern­ment planned to intro­duce a nation­al car­bon cap. How­ev­er, Chi­nese offi­cials lat­er down­played the imme­di­a­cy of those plans. The Clean Pow­er Plan could also give Amer­i­can cli­mate nego­tia­tors a valu­able lever­age tool ahead of the 2015 Unit­ed Nations Cli­mate Change Con­fer­ence in Paris. After the dis­as­trous 2009 cli­mate talks in Copen­hagen, Paris marks some­thing of a last-ditch effort to pre­vent the glob­al envi­ron­men­tal cri­sis from spi­ral­ing out of control.
Ulti­mate­ly, it all comes down to whether or not the EPA's plan is enough to inspire fur­ther action on the part oth­er nations. Jacqui Pat­ter­son, a Copen­hagen sum­mit attendee who's now serv­ing as direc­tor of the NAACP's Cli­mate Jus­tice Ini­tia­tive, tells me she doesn't think it is: The plan is sim­ply too mod­est to con­vince oth­er coun­tries it is mak­ing a difference.
Charles Komanoff of the Car­bon Tax Cen­ter echoes Patterson's pes­simism, espe­cial­ly as it con­trasts with the bulk of the debate over the sub­ject in the Unit­ed States. Although ener­gy indus­try lob­by­ists and inside-the-Belt­way envi­ros alike have tak­en the plan's sig­nif­i­cance for grant­ed, either as a ​"giant leap for­ward," or a ​"chill­ing effect on ener­gy invest­ment," both sides are pos­tur­ing, he says.
​"You've got the big green groups and the fos­sil fuel indus­try act­ing as if this plan is a huge deal," says Komanoff. ​"I wish it were. I wish I could be cheering."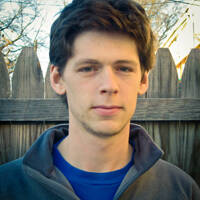 Cole Stan­gler
writes about labor and the envi­ron­ment. His report­ing has also appeared in The Nation, VICE, The New Repub­lic and Inter­na­tion­al Busi­ness Times. He lives in Paris, France. He can be reached at cole[at]inthesetimes.com. Fol­low him
@colestangler
.