'Marketplace Feminism' and the Commodification of Empowerment
Andi Zeisler's new book We Were Feminists Once: From Riot Grrrl to CoverGirl®, the Buying and Selling of a Political Movement takes on corporate exploitation of the feminist movement.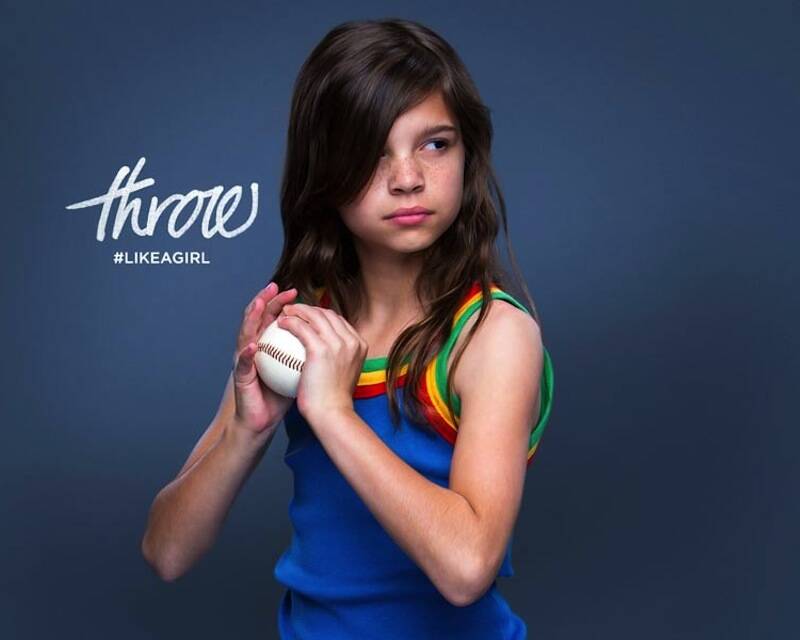 Fem­i­nism seems to have made a big come­back. In Verizon's 2014 ​"Inspire Her Mind" ad, a voice issues patri­ar­chal dic­tates as a girl defies them: ​"don't get your dress dirty" as she stomps through a creek and ​"hand that [drill] to your broth­er" as she's build­ing a rock­et. The voice intones, ​"Our words can have a huge impact. Isn't it time we told her she's pret­ty bril­liant, too?"
If feminism is so "in" right now, why have state restrictions on abortion rights skyrocketed since 2010?
The fem­i­nine hygiene prod­uct mak­er Always vows to "[fight] to empow­er girls every­where," while U by Kotex famous­ly fea­tured an ad mak­ing fun of all those dumb, white-ango­ra-cat-dom­i­nat­ed com­mer­cials, with the tagline ​"Why are tam­pon ads so ridicu­lous?" Wel­come to ​"femver­tis­ing": adver­tis­ing that bol­sters brands by embrac­ing the empow­er­ment of women and girls.
Then there was the out­pour­ing of you-go-girl reviews pro­claim­ing Mad Max: Fury Road ​"the fem­i­nist pic­ture of the year" when it hit mul­ti­plex­es with a ripped, total­ly badass Char­l­ize Theron as a mul­ti-weapon-wield­ing hero. You can even get ​"granny panties" — the sup­pos­ed­ly defi­ant riposte to thongs—with the word ​"fem­i­nist" on the butt. And, of course, there's the whole Bey­on­cé-Tay­lor-Lena-Emma-etc. thing.
The var­i­ous media and pop cul­ture indus­tries whose bread and but­ter has rest­ed on mak­ing women hate them­selves are now not only not insult­ing them but even cel­e­brat­ing their strength and smarts.
So this is good, right? Well, kin­da. Andi Zeisler con­fronts this head-on in her impor­tant new book, We Were Fem­i­nists Once: From Riot Grrrl to Cov­er­Girl®, the Buy­ing and Sell­ing of a Polit­i­cal Move­ment. Zeisler is the cofounder, in 1996, of Bitch Media, pub­lish­er of Bitch, a fem­i­nist zine-turned-mag­a­zine and web­site that force­ful­ly chal­lenge the sex­ism and racism of the media, as well as the pub­lic atti­tudes and poli­cies they rein­force, like unequal pay or blam­ing women when they are raped. So when, over the past two years, fem­i­nism became ​"cool," Zeisler asked her­self why this was both­er­ing her. Wasn't it a good thing that trans­gen­der peo­ple were gain­ing vis­i­bil­i­ty and accep­tance, that accu­sa­tions of domes­tic abuse and sex­u­al vio­lence on cam­pus­es were front page sto­ries, and that Hol­laback!, an ini­tia­tive to con­front racist and sex­ist street harass­ment, had gone global?
Well, yes. Fem­i­nist sen­si­bil­i­ties in pop cul­ture do mat­ter. But what Zeisler also saw was the pro­lif­er­a­tion of ​"mar­ket­place fem­i­nism," a ​"cool, fun, acces­si­ble iden­ti­ty" that is, in the end, depoliti­cized. This feel-good, hip fem­i­nism is about style, atti­tudes and words, Zeisler argues, not about con­fronting ​"deeply entrenched forms of inequal­i­ty." She has numer­ous exam­ples of the gap between image and real­i­ty. She notes how some movie review­ers act as if fem­i­nism has con­quered Hol­ly­wood when a film like Brides­maids does well, ignor­ing the fact that in 2014, only 12 per­cent of the lead roles in the 100 top-gross­ing Hol­ly­wood movies went to women, and that hard­ly any women get to direct big-bud­get movies — or, real­ly, any movies.
Zeisler's book mat­ters because it is nuanced, smart and fun­ny, but most impor­tant­ly because it reminds us what mar­ket­place fem­i­nism occludes. Sure, when the F‑word was so recent­ly a dirty one, it can be grat­i­fy­ing to see Bey­on­cé back­lit by the giant word ​"fem­i­nism" and Tay­lor Swift with her squad of fem­i­nist girl­friends. Zeisler does cel­e­brate the fact that this media embrace of fem­i­nism has led to changes in pub­lic atti­tudes about fem­i­nist issues and has helped to inspire fem­i­nist activism, espe­cial­ly online. But if fem­i­nism is so ​"in" right now, why have state restric­tions on abor­tion rights sky­rock­et­ed since 2010? Why are women still stuck in the low­est-pay­ing jobs with the worst ben­e­fits? Why do we still have no nation­al­ly fund­ed childcare?
Because, Zeisler reminds us, fem­i­nism is ​"com­plex and hard and it piss­es peo­ple off. … Fem­i­nism is fun­da­men­tal­ly about reset­ting the bal­ance of pow­er, and it makes peo­ple who hold that pow­er uncom­fort­able." Mar­ket­place fem­i­nism seeks main­ly to ​"empow­er" indi­vid­u­als (and bright­en up brands), while fem­i­nist move­ments have always been, and still must be, about chang­ing sys­tems and reform­ing patri­ar­chal pow­er struc­tures. So while Zeisler applauds the ​"more fem­i­nist cul­ture" tak­ing shape, she insists the hard work still remains.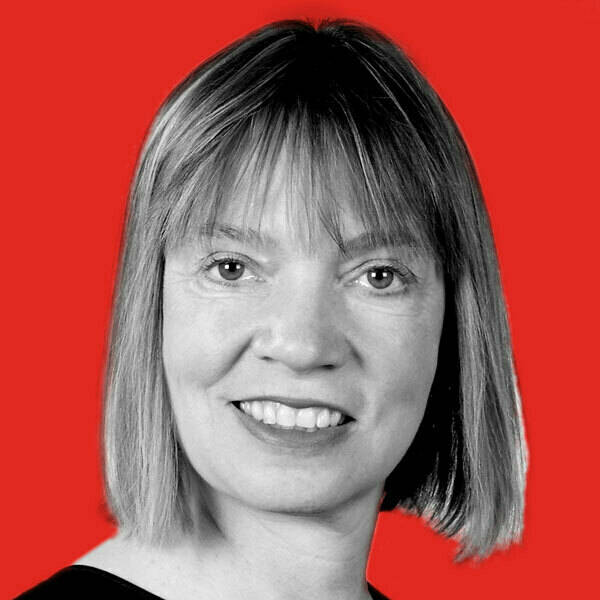 Susan J. Dou­glas
is a pro­fes­sor of com­mu­ni­ca­tions at the Uni­ver­si­ty of Michi­gan and a senior edi­tor at
In These Times
. Her forth­com­ing book is
In Our Prime: How Old­er Women Are Rein­vent­ing the Road Ahead.
.