Why Keith Ellison and Jeremy Corbyn Think We Should Cap CEO Pay
Does it make sense for a boss to earn more than 200 times what a worker does? The case for a maximum wage.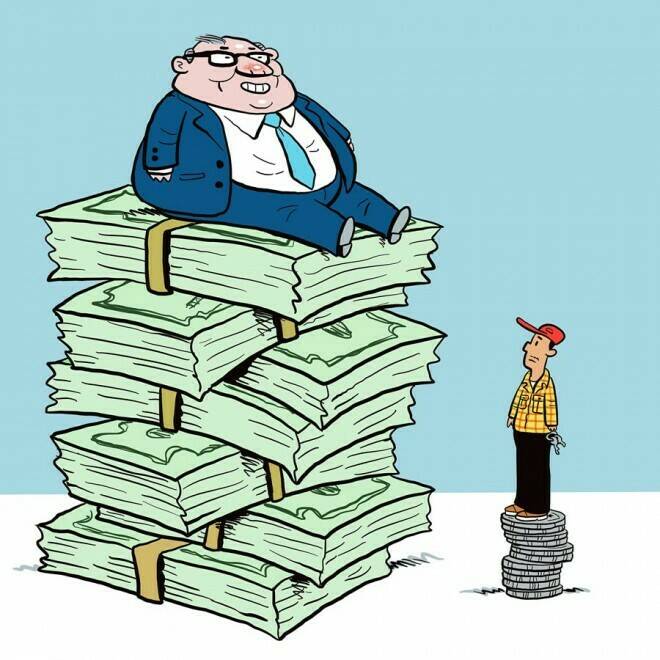 max·i·mum in·come
noun
1. A legal lim­it on how much a per­son can be paid
"Give [the wealthy] awards. Lav­ish them with praise. Pub­lish the names of the high­est tax­pay­ers in lauda­to­ry news­pa­per columns. Allow them to bask in civic pride. But take their mon­ey. They have plen­ty." — Hamil­ton Nolan, argu­ing in Gawk­er that all income above $5 mil­lion a year be taxed at 99 percent
I get why we'd want to raise the min­i­mum wage. But why low­er the maximum?
Accord­ing to the Eco­nom­ic Pol­i­cy Insti­tute, CEO com­pen­sa­tion at the 350 high­est-rev­enue pub­licly trad­ed firms rose 875 per­cent from 1978 to 2012. Mean­while, aver­age work­er pay at these com­pa­nies grew a mere 5 percent.
In a world where so many strug­gle to get by, it's easy to resent exec­u­tives mak­ing mil­lions. If com­pa­nies spent less on CEOs, they might put prof­its toward increas­ing wages for every­day work­ers, pay­ing more in tax­es or invest­ing in some­thing else useful.
The real trou­ble with inequal­i­ty, how­ev­er, goes deep­er than the mis­al­lo­ca­tion of resources or the resent­ment it cre­ates. It per­verts the promise of democ­ra­cy itself. So long as a tiny minor­i­ty hoards most of the wealth, these oli­garchs are able to exert dis­pro­por­tion­ate social and polit­i­cal influence.
So how would this actu­al­ly work?
There are a few dif­fer­ent ways to go about it. One would be to pick a lim­it— some sug­gest $5 mil­lion a year, oth­ers $500,000 — and tax every­thing above that at or near 100 percent.
Anoth­er would be to incen­tivize work­er pay rais­es by tying exec­u­tive salary to employ­ee income. In 2013, a Swiss ref­er­en­dum pro­posed a 12-to‑1 ratio on the log­ic that a CEO shouldn't make more in a month than an employ­ee in a year. (It lost, but gar­nered 35 per­cent sup­port.) In an In These Times inter­view, Rep. Kei­th Elli­son (D‑Minn.) sug­gest­ed a less strict 20-to‑1 ratio.
This would have been typ­i­cal in 1965, but today the aver­age ratio is more than 200- to‑1. J.C. Pen­ney once hit 1,795-to‑1.
Who else is call­ing for this?
U.K. Labour leader Jere­my Cor­byn and French social­ist Jean-Luc Melenchón have both voiced sup­port. Back in 1942, Franklin Delano Roo­sevelt sug­gest­ed a wartime cap at $25,000 a year, around $400,000 in today's dol­lars. (He set­tled for an 88 per­cent tax rate above $200,000.) If a 100 per­cent top tax rate sounds out there, remem­ber we had 90 per­cent under the Repub­li­can Eisen­how­er administration.
These calls chal­lenge us to reck­on with extreme inequal­i­ty and ques­tion why, exact­ly, we con­sid­er cer­tain peo­ple so much more deserv­ing than oth­ers. As a cer­tain Ger­man Com­mu­nist once sug­gest­ed, per­haps com­pen­sa­tion should be ​"to each, accord­ing to his needs."
This is part of ​"The Big Idea," a month­ly series offer­ing brief intro­duc­tions to pro­gres­sive the­o­ries, poli­cies, tools and strate­gies that can help us envi­sion a world beyond cap­i­tal­ism. For recent In These Times cov­er­age of a max­i­mum income, see, ​"Kei­th Elli­son: The Time Has Come for Medicare-for-All and a Max­i­mum Wage."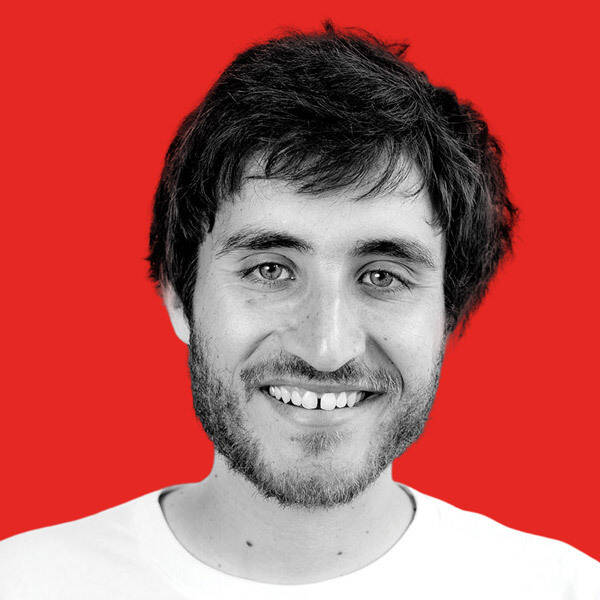 Day­ton Mar­tin­dale is a free­lance writer and for­mer asso­ciate edi­tor at In These Times. His work has also appeared in Boston Review, Earth Island Jour­nal, Har­bin­ger and The Next Sys­tem Project. Fol­low him on Twit­ter: @DaytonRMartind.