If You Can't Support Medicare For All by Now, Become a Republican
Is anyone brave enough to change their positions to fit reality?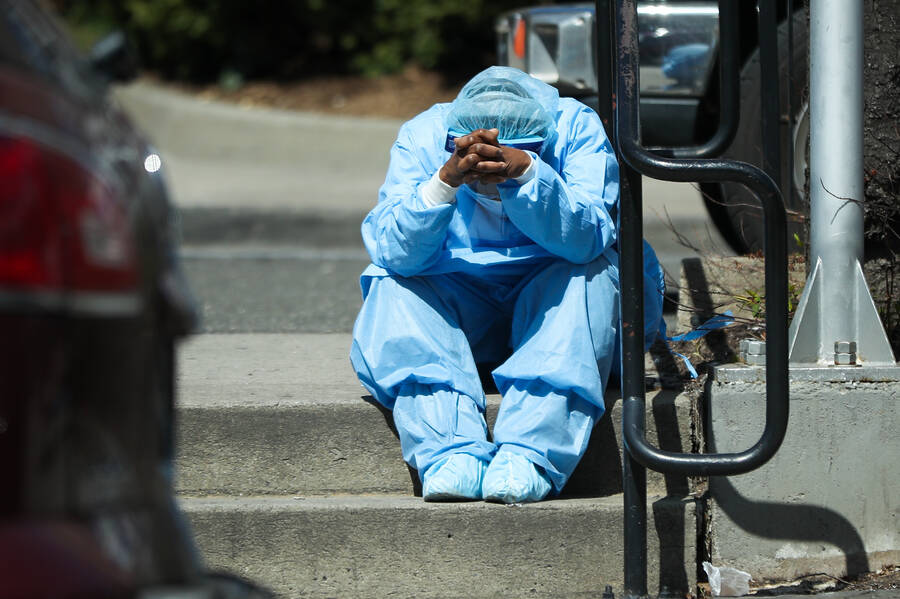 A coun­ter­in­tu­itive thing about crises is that they can make very com­plex issues become very sim­ple, very fast. Physics, for exam­ple, is very com­plex. But when some­one throws a brick at your head, you duck. Sim­ple. Like­wise, pro­vid­ing health care to an entire coun­try is very com­plex. But when there is a glob­al pan­dem­ic that threat­ens to kill mil­lions of peo­ple at the same time that every­one is los­ing their jobs, it is clear that you have to just give every­one health care. Any oth­er path is luna­cy. You don't have to be a bril­liant health care expert to under­stand this. You just have to not be owned.
If ever there were a time to admit that no one should die because they can't afford health care, it is now.
Since the coro­n­avirus cri­sis began in earnest — since schools and busi­ness­es were shut­tered across the nation, and sports sea­sons and con­cert tours and pub­lic events were can­celed, and wild­cat strikes took place, and major hos­pi­tals faced dire equip­ment short­ages, and thou­sands began to sick­en and die, and 10 mil­lion peo­ple became unem­ployed in two weeks — not a sin­gle major politi­cian has stood up and said, ​"In light of all this, I now sup­port Medicare For All." Not a sin­gle Repub­li­can, of course. But also not a sin­gle promi­nent Demo­c­rat. On the con­trary, the like­ly Demo­c­ra­t­ic pres­i­den­tial nom­i­nee stood up two days ago and affirmed that he is still opposed to Medicare For All, because ​"it will not solve" this cri­sis ​"at all." As hor­rif­ic, unprece­dent­ed unem­ploy­ment fig­ures were released today, the most that Joe Biden could muster was a state­ment call­ing for open enroll­ment in Obamacare.
Amer­i­cans, with no jobs and no mon­ey and the very real threat of immi­nent death, should be legal­ly per­mit­ted to pur­chase bad and inad­e­quate pri­vate health insur­ance that they can­not afford. That is the posi­tion of the par­ty that rep­re­sents the pro­gres­sive side of Amer­i­can pol­i­tics. The oth­er par­ty is just try­ing to source enough body bags.
The inabil­i­ty of elect­ed lead­ers to embrace a con­cept that was pre­vi­ous­ly con­sid­ered rad­i­cal but that real­i­ty has proven to be nec­es­sary is not an ide­o­log­i­cal prob­lem. It is a prob­lem that is inher­ent in the exis­tence of an entrenched pow­er struc­ture, which has the effect of nar­row­ing the agreed-upon scope of pos­si­bil­i­ty down to range that can prove to be absurd when times change. It is not as though politi­cians wake up every morn­ing, check the news and the infec­tion num­bers and the eco­nom­ic sta­tis­tics, and then eval­u­ate the polit­i­cal posi­tion ​"Medicare For All is a bad idea" based upon the new real­i­ty of the day. That posi­tion is one that was forged over decades by a world order and a set of eco­nom­ic rela­tion­ships that is being swept away in a mat­ter of weeks. Politi­cians can­not adapt to that, because achiev­ing their own posi­tions of pow­er has depend­ed on the fact that they can be relied on not to change their posi­tions in a mat­ter of weeks. The only way to get us on the path to where we actu­al­ly need to go may be to sweep away the politi­cians themselves.
This is what ​"The Black Swan" is all about — not the sim­ple idea that unex­pect­ed things hap­pen, but the fact that we build entire sys­tems of belief and pre­dic­tion that do not take into account the fact that unex­pect­ed things hap­pen. Then when they do, our beliefs are revealed to be fool­ish. Politi­cians who con­sid­er them­selves to be ​"mod­er­ate" because they sup­port Oba­macare rather than Medicare For All are like peo­ple who con­sid­er them­selves safe because they install a secu­ri­ty sys­tem in their home, with­out tak­ing into account the fact that they built their home right beneath a vol­cano that just erupt­ed. Sud­den­ly, the per­spec­tive has changed. What could have been jus­ti­fied as a safe and mod­er­ate choice is revealed to be awful­ly short of what is in fact necessary.
This is going to be a trans­for­ma­tive moment in Amer­i­can pol­i­tics, by neces­si­ty. Not because the inad­e­quate lead­ers who cur­rent­ly hold pow­er will be con­vinced overnight to change the views that got them pow­er in the first place, but because a huge num­ber of Amer­i­cans are going to get sick and die and lose their liveli­hoods and be broke and unable to buy the things they need. Mil­lions of lives are going to be destroyed in large part because of the health care sys­tem we have built, which links health insur­ance to your job. Com­mon sense can tell you this was always a bad idea. It has always been a dis­as­ter for a cer­tain num­ber of peo­ple, but that num­ber was small enough for politi­cians to ignore. Now, that is no longer the case. Oba­macare, a clas­sic exam­ple of the Demo­c­ra­t­ic strat­e­gy of split­ting the dif­fer­ence between what is right and what the Repub­li­cans want, is not going to be up to the task when ten mil­lion peo­ple lose their jobs in two weeks, with mil­lions more on the way. It is not built for that. It is an approach that, in ret­ro­spect, was not designed with the full range of pos­si­ble prob­lems in mind. The vol­cano is erupt­ing right now. The alarm going off in your home secu­ri­ty sys­tem is not going to save you.
The uni­ver­sal and instan­ta­neous agree­ment by almost all Amer­i­cans that health care for those with coro­n­avirus should be free has not been enough to con­vince any promi­nent Democ­rats to sim­ply say, ​"I guess that should be true for all sick peo­ple, peri­od." Think about how strong­ly attached you must be to a bad idea in order for that to be true. If ever there were a time to admit that no one should die because they can't afford health care, it is now. If ever there were a time to admit that tying health insur­ance to employ­ment was a fun­da­men­tal­ly flawed idea, it is now. If ever there were a time to admit that Oba­macare was a half-mea­sure that is no longer enough, it is now. Every day and with every suc­ces­sive piece of awful news I expect to hear mem­bers of Con­gress change their tune. Every day I am dis­ap­point­ed. More dis­ap­point­ed are the 10 mil­lion new­ly unem­ployed Amer­i­cans, and the mil­lions of Amer­i­cans who have been and will be strick­en with this dis­ease while unem­ployed. I hope that their dis­ap­point­ment turns to rage. And I hope they turn that rage on the lead­ers elect­ed to take care of them. They are fail­ing at a time when fail­ure means death.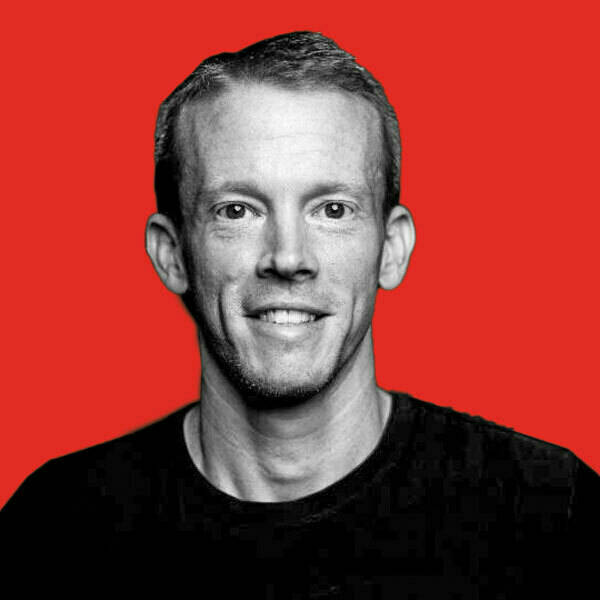 Hamil­ton Nolan is a labor reporter for In These Times. He has spent the past decade writ­ing about labor and pol­i­tics for Gawk­er, Splin­ter, The Guardian, and else­where. You can reach him at Hamilton@​InTheseTimes.​com.