My fellow Americans
Evil-doers are now using nursing homes as sleeper cells, training our seniors to become suicide bombers.
Reader donations, many as small as just $1, have kept In These Times publishing for 45 years. Once you've finished reading, please consider making a tax-deductible donation to support this work.
Leaks from D.C. insiders aren't just for the mainstream media. Using our close ties to the PR firm the Lincoln Group, In These Times has gained exclusive access to the advance draft of George Bush's 2006 State of the Union address. Here is it:
Evil-doers are now using nursing homes as sleeper cells, training our seniors to become suicide bombers.
Mr. Speaker, Vice President Vader, members of Congress, distinguished guests, and fellow citizens: America this evening is a nation on its knees, and I am here to hoist us up. (What's this word ​"petard"?)
As we gather tonight, hundreds of thousands of American elderly are wandering the land, some choosing to gouge their eyes out rather than try to understand our path-breaking prescription drug plan. Through the tragedy of Katrina, in which the Great Almighty expressed his displeasure with jazz, partying and poor black people, we also saw what happens when seniors live in cities near the sea. Even more deadly, terrorists continue to plot against America and the civilized world, and our intelligence tells us that the evil-doers are now using our nation's nursing homes as sleeper cells, training our seniors to become suicide bombers. The terrorist thugs point to the prescription drug plan and ask, ​"What have you got to lose?" By our will and courage, this danger will be defeated. [Applause]
Therefore, tonight I am pleased to announce our new ​"Healthy Elders Initiative," which I urge Congress to pass. All our courageous seniors will be rounded up and relocated to ​"Healthy Seniors Compounds" in Nebraska. Katrina taught us that we can no longer rely on a bloated and ineffective federal government, so we have retained the Corrections Corporation of America, the patriotic private contractor we have partnered with in our ​"Healthy Prisoners Initiative," to build and oversee these compounds. Once there, seniors will no longer need Social Security or Medicare because Halliburton will generously provide them with the resources they need to meet their maker as soon as possible. With the support of Congress, this initiative will save billions in unnecessary entitlements. [Applause]
Since we last met in this chamber, our country has conquered numerous challenges, but you would not know it through the terrorists in the press. In the enemy newsrooms around the country we have found diagrams of American nuclear power plants and public water facilities, detailed instructions for making chemical weapons, surveillance maps of American cities, thorough descriptions of American landmarks and addresses of American public officials. The New York Times is stockpiling yellow cake. We refuse to live in the shadow of this ultimate danger. [Applause]
Some things the federal government can do better, like produce the news. Therefore, tonight I announce our historic ​"Intelligently Designed News Initiative." Drawing from our successes over the past year in reforming American journalism, our citizens will now get their news from our new ​"Press Freedom" office in the West Wing. With us tonight is that great patriot and press freedom fighter, Judy Miller. Judy's courage became a beacon of freedom throughout the world as she went to jail to protect the sacred principles of journalistic integrity she had vowed to uphold. All news about the federal government will now come from Judy, and I know she'll do a heckuva job. [Applause]
For many Americans, the months since Katrina have brought sorrow and pain that will never completely go away. This past September, Trent Lott stood at the grave of his old home and said, ​"Semper Fi, my love. I will rebuild you." Trent is with us tonight. [Applause] Thousands of others should never suffer again as they did in the aftermath of Katrina. Thanks to the work of our law enforcement and FEMA coalition partners, many of our poor, black citizens from New Orleans and Mississippi have been dispersed throughout our great land. Now they must be put out of their misery. Through our ​"Bundle Up Initiative," which will eliminate all support for heating costs for the poor, our ​"Back to Nature Initiative," which will eliminate the food stamp program and bar poor people from grocery stores and soup kitchens, and our ​"Evian for All Initiative," which will supply these citizens with floodwater bottled from the streets of New Orleans, soon our great country will never have to witness the spectacle of poor people again. [Applause]
Tonight, America remains on the offensive against the terrorists who started this war in Iraq. My administration will not cut and run, as some traitors have suggested. I am pleased to announce that the Iraqi people will have achieved full democracy and autonomy by March and our victory will be complete. Karl says we can bring our troops home then, just in time for primary season. [Applause]
May God continue to bless America. [Applause]
Your donation makes In These Times possible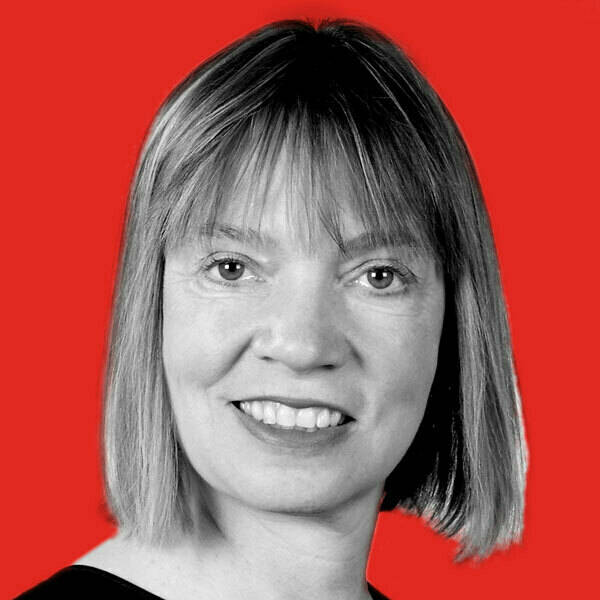 Susan J. Douglas is a professor of communications at the University of Michigan and a senior editor at In These Times. She is the author of In Our Prime: How Older Women Are Reinventing the Road Ahead.