Native Americans Take Power
The new wave of indigenous elected officials.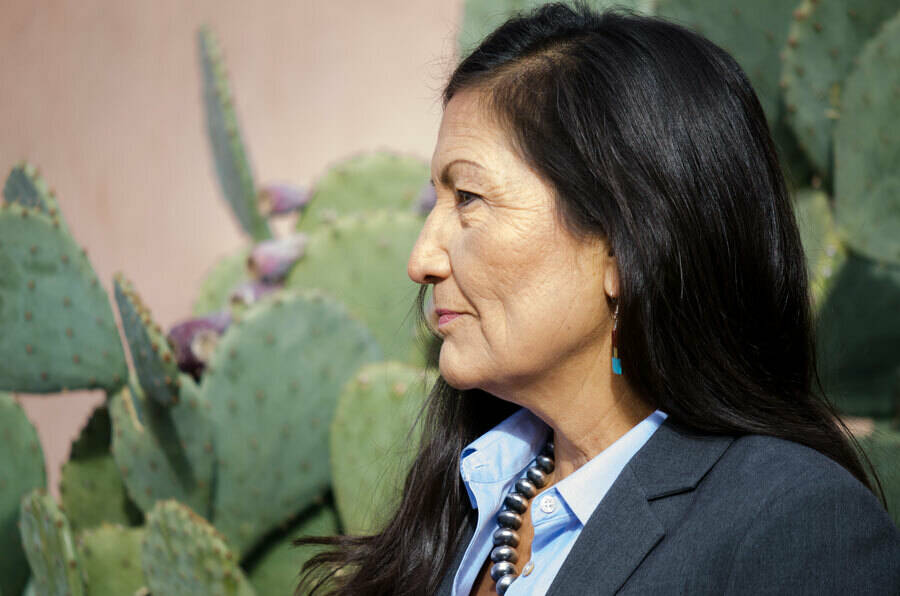 They went low — very low — and Sharice Davids went to Wash­ing­ton. After a con­gres­sion­al cam­paign marred by a local Repub­li­can official's racist and mean-spir­it­ed Twit­ter threat to send the Ho-Chunk Nation trib­al mem­ber back ​"to the reser­va­tion," the good peo­ple of Kansas vot­ed to send Davids to Con­gress instead. Davids, a Demo­c­rat, oust­ed a four-term Repub­li­can incum­bent by cam­paign­ing on equal­i­ty, includ­ing for LGBTQ Kansans like herself.
We are here, we are part of the process. We've been an afterthought, and that's not the case anymore. —Troy Heinert
Davids, a pro­fes­sion­al mixed mar­tial arts fight­er and licensed lawyer, put it this way in a cam­paign ad that showed her work­ing out and kick­ing a punch­ing bag: ​"It's 2018, and women, Native Amer­i­cans, gay peo­ple, the unem­ployed and under­em­ployed have to fight like hell just to sur­vive. It's clear Trump and the Repub­li­cans in Wash­ing­ton don't give a damn about any­one like me or any­one who doesn't think like them."
Davids joins New Mexico's Deb Haa­land, of Lagu­na Pueblo, to become the first Native Amer­i­can women to serve in Con­gress in its 230-year his­to­ry. For­mer Vice Pres­i­dent Joe Biden, a poten­tial 2020 pres­i­den­tial can­di­date, famous­ly met the two women short­ly after their elec­tion and knelt in homage.
Both rep­re­sent dis­tricts that are diverse racial­ly, eco­nom­i­cal­ly and social­ly, with white, black, Native Amer­i­can, Asian Amer­i­can and Lati­no peo­ple in rur­al com­mu­ni­ties, towns and cities. Davids' dis­trict encom­pass­es Kansas City, Kan., while Haaland's cen­ters on Albuquerque.
Davids and Haa­land (who calls her­self ​"a 35th-gen­er­a­tion New Mex­i­can") cred­it their suc­cess to time-hon­ored tra­di­tions, espe­cial­ly the strength of their moth­ers, grand­moth­ers and oth­er women fore­bears. They will join two cur­rent Native Amer­i­can con­gress­men, both Repub­li­cans from Okla­homa — Tom Cole, Chick­a­saw, and Mark­wayne Mullin, Chero­kee — to make up a record num­ber of trib­al cit­i­zens in Con­gress at one time.
At the state and local lev­el, at least 58 Native office­hold­ers were elect­ed across the coun­try in 2018, accord­ing to a tal­ly by Indi­an Coun­try Today edi­tor Mark Tra­hant. Most were Democ­rats and almost half were women. Many flipped red seats blue. The Mon­tana leg­is­la­ture now has its high­est-ever num­ber of Native mem­bers, 11, all but one of whom are Democrats.
Peg­gy Flana­gan (D) of the White Earth Nation became Minnesota's lieu­tenant gov­er­nor and the first Native woman elect­ed to statewide office there. Oklahoma's new gov­er­nor is Chero­kee trib­al mem­ber Kevin Stitt ®, and Ajay Pittman (D), Semi­nole, won a seat in the state leg­is­la­ture. Debra Lekanoff (D), of Tlin­git and Aleut her­itage, took 67 per­cent of the vote to become the first Native woman elect­ed to the Wash­ing­ton state house of representatives.
In South Dako­ta, Oglala Sioux trib­al mem­ber Red Dawn Foster's cam­paign for state sen­ate caught for­mer Pres­i­dent Barack Obama's atten­tion. He endorsed her as some­one who would make the coun­try ​"stronger, fair­er, safer and clean­er" and helped her win near­ly 60 per­cent of her district's vote. Fos­ter and her fel­low Democ­rats will be led by the South Dako­ta Senate's first-ever Native minor­i­ty leader, Rose­bud Sioux trib­al mem­ber Troy Hein­ert, cho­sen by his col­leagues in Novem­ber 2018.
"Natives are good can­di­dates now because they rep­re­sent grass­roots notions," says Oglala Sioux attor­ney Brett Lee Shel­ton, of the Native Amer­i­can Rights Fund in Den­ver. ​"When that plays well among non-Natives as well as Natives, it is speak­ing to the com­mon-peo­ple sen­si­bil­i­ty in all of us. It's in everyone's inter­est that we fix health­care, that we start school­ing kids better."
He describes Native peo­ple as ​"pleas­ant­ly sur­prised" by the pos­i­tive media atten­tion around their polit­i­cal suc­cess­es. ​"But it's not yet time for us to breathe a sigh of relief," Shel­ton says.
As vot­ers wel­come Native leg­is­la­tors, they may be seek­ing anti­dotes for the trou­bles plagu­ing our increas­ing­ly unequal nation — an uncar­ing polit­i­cal sys­tem, job scarci­ty, the fear that a sin­gle health cri­sis will sink a fam­i­ly finan­cial­ly. We are also encour­aged from the White House to hate, hurt and kill one anoth­er — from Pres­i­dent Trump's casu­al accep­tance of the beat­ings and death in Char­lottesville to his recent warn­ing in a Reuters inter­view that ​"revolt" will occur should he be impeached.
Recall­ing our nation's his­to­ry of dis­crim­i­na­tion and hatred, Hein­ert describes those times, and these, as ​"not our best moments." The dis­trict Hein­ert rep­re­sents includes three Sioux reser­va­tions, and he wor­ries about con­stituents' per­son­al safe­ty, in addi­tion to the con­tin­ued health of the home­lands they have tend­ed for mil­len­nia. ​"The cur­rent nation­al cli­mate has spilled over into local com­mu­ni­ties," he says. "[Some peo­ple think] it's okay to hate some­one because they're different."
Hein­ert is a pick­up rid­er on the rodeo cir­cuit, res­cu­ing bull and bron­co rid­ers after they have been bucked off. Does he see him­self, and oth­er Native office­hold­ers, as rid­ing to the country's rescue?
"I wouldn't say that," he responds. ​"I see it as bring­ing san­i­ty to the process. Hatred is not a way to gov­ern, to find com­mon ground, to look out for all people."
A Dif­fer­ent Val­ue System
Natives see them­selves as patri­ots. They're the demo­graph­ic with the nation's high­est par­tic­i­pa­tion in mil­i­tary ser­vice. Yet pro­found dif­fer­ences sep­a­rate some of their val­ues from those of main­stream Amer­i­ca. Accord­ing to Shel­ton, many indige­nous peo­ple don't sup­port the dom­i­nant society's fierce­ly main­tained sys­tem of racial and finan­cial privilege.
"There are all sorts of sym­bols and things about sta­tus, many tied to mon­ey, that I hon­est­ly do not under­stand," Shel­ton explains. He believes the suc­cess of Native can­di­dates in 2018 may indi­cate that some Amer­i­cans are los­ing their fas­ci­na­tion with social climb­ing and pre­serv­ing the lad­der of priv­i­lege. He was delight­ed by Sharice Davids' win.
"Something's real­ly up," Shel­ton says. ​"She's her own per­son. She knows how to make good stuff hap­pen. Maybe big changes are coming."
Many of the new­ly elect­ed Native offi­cials ran on strik­ing­ly sim­i­lar plat­forms, with health and com­mu­ni­ty-focused planks. Shel­ton sees this as in keep­ing with the Native focus on inter­de­pen­dence, which has ensured a good life for millennia.
"I need a healthy you, just like you need a healthy me," he says. ​"We take care of the kids, and they'll take care of us when we get old­er, while inher­it­ing what we built."
"I don't con­sid­er myself a politi­cian but a voice for the peo­ple," says new­ly elect­ed North Dako­ta Demo­c­ra­t­ic state Rep. Ruth Buf­fa­lo, of the Man­dan, Hidat­sa and Arikara Nation, or Three Affil­i­at­ed Tribes. While knock­ing on 6,500 doors in her urban-plus-rur­al Far­go dis­trict, she learned that health, edu­ca­tion, jobs and fair tax­es were major concerns.
Door-knock­ing led Buf­fa­lo to walk some 8 to 12 miles a day. She post­ed maps of the treks on social media and found it to be a fun way to engage with vot­ers. They told her that they saw var­i­ous designs in the routes and sug­gest­ed that posters be made of them.
Buf­fa­lo had enthu­si­as­tic Native assis­tance in her cam­paign, includ­ing a young Native mom who worked on dai­ly oper­a­tions and a Native film­mak­er who made videos of her speak­ing and cam­paign­ing. But the cam­paign also reflect­ed Fargo's grow­ing diver­si­ty. She was at times accom­pa­nied on her door-knock­ing by women who were South-Sudanese, trans or dis­abled, for example.
When faced with crit­i­cism on the cam­paign trail, Buf­fa­lo respond­ed ​"diplo­mat­i­cal­ly," she says. ​"By default, we Native leg­is­la­tors often have to be edu­ca­tors, because so lit­tle is known about Native his­to­ry. It has been brushed under the rug."
"I grew up in a rur­al trib­al com­mu­ni­ty, and our val­ues are not that dif­fer­ent from rur­al North Dako­ta val­ues," Buf­fa­lo says. ​"We have rich cul­tur­al dif­fer­ences in this state, but also sim­i­lar­i­ties. We're all human beings. We want a bet­ter future for our chil­dren and grand­chil­dren, sev­en gen­er­a­tions for­ward, includ­ing those we're not going to meet phys­i­cal­ly on this earth." Her plat­form turned a red seat blue, as Davids' did in Kansas.
Haa­land came to her race famil­iar with both pol­i­tics and car­ing for oth­ers. She was a Demo­c­ra­t­ic Par­ty vol­un­teer for 20 years, includ­ing chair­ing the New Mex­i­co state par­ty from 2015 to 2017. She worked as a trib­al admin­is­tra­tor and as head of a social ser­vice agency for men­tal­ly dis­abled adults.
At times, she also strug­gled. ​"I know what it's like to be on food stamps and to piece togeth­er health­care for my daugh­ter and me," she tells In These Times. ​"I had a lot of expe­ri­ences that could help my district."
Ampli­fied Native voic­es can offer bet­ter under­stand­ing of not just major issues but the fine print of gov­ern­ment pro­grams, says Wiz­ipan Lit­tle Elk, CEO of the Rose­bud [Sioux] Eco­nom­ic Devel­op­ment Cor­po­ra­tion. Haa­land and Davids ​"know what pover­ty real­ly looks like," he says. ​"They will be able to tell us whether cer­tain fed­er­al pro­grams actu­al­ly address needs or must be adjust­ed to work."
Impeach­ment is not top of mind for Haa­land, who wants to wait for the con­clu­sion of the Mueller inves­ti­ga­tion before decid­ing what to do next. ​"Trump's not every­thing," she says. ​"Every day, Amer­i­cans go hun­gry or can't get health­care. Not to men­tion those who are home­less, or vet­er­ans who aren't get­ting the help they need. We have to fight on behalf of all the peo­ple in this country."
Haa­land sup­ports Medicare for All and also wants more inves­ti­ga­tions into this country's numer­ous mur­dered and miss­ing indige­nous women, whose cas­es are often ignored by law enforce­ment. Buf­fa­lo agrees, and will look for ways her state of North Dako­ta can help. Both say the issue con­cerns all women.
Says Haa­land, ​"The more peo­ple we have in office who can relate to things that hap­pen every day to Amer­i­cans, the bet­ter off we'll be."
Envi­ron­men­tal Stewardship
Being care­tak­ers of the envi­ron­ment has a mul­ti-thou­sand-year his­to­ry for indige­nous Amer­i­cans. Jour­nal­ist Charles C. Mann writes in 1491: New Rev­e­la­tions of the Amer­i­c­as Before Colum­bus that colonists described the Amer­i­can land­scape as look­ing like the high­ly designed Eng­lish parks they'd known back home, nev­er real­iz­ing they'd hit on the truth: The great east­ern for­est where ear­ly migrants land­ed was no wilder­ness, but a care­ful­ly tend­ed ​"eco­log­i­cal kalei­do­scope" of gar­den plots, berry patch­es and healthy forests with spa­cious­ly placed trees. Rather than domes­ti­cate ani­mals, indige­nous peo­ple retooled ecosys­tems to encour­age game ani­mals, selec­tive­ly burn­ing veg­e­ta­tion to increase the grass­lands for buf­fa­lo and deer, writes Mann.
The new Native office­hold­ers vir­tu­al­ly unan­i­mous­ly sup­port pro­tec­tion of the envi­ron­ment. Tribes and their allies, includ­ing farm­ers, ranch­ers and envi­ron­men­tal and social-jus­tice advo­cates, bit­ter­ly oppose the numer­ous exist­ing and pro­posed pipelines for car­ry­ing Cana­di­an tar-sands oil and fracked oil and gas across U.S. land and water. Envi­ron­men­tal harms fall heav­i­ly on vul­ner­a­ble and iso­lat­ed com­mu­ni­ties such as theirs. This caus­es social and human-rights prob­lems that may be less vis­i­ble in wider society.
A strik­ing exam­ple of this was the deci­sion by the North Dako­ta Pub­lic Ser­vice Com­mis­sion and the Dako­ta Access com­pa­ny to move an oil pipeline from upstream of Bis­mar­ck to just upstream of the Stand­ing Rock Sioux reser­va­tion. In 2016, the Stand­ing Rock Sioux and thou­sands of oth­ers demon­strat­ed to stop the pipeline's con­struc­tion, fac­ing down rub­ber bul­lets, tear gas and fire hos­ings in below-freez­ing temperatures.
Fear­ing sim­i­lar protests in South Dako­ta, where tribes oppose the Key­stone Access pipeline, GOP lead­ers passed a 2017 protest-sup­pres­sion law that lets the gov­er­nor restrict gath­er­ings to 20 peo­ple, among oth­er mea­sures. Troy Hein­ert, a long­time oppo­nent of the Key­stone pipeline, led the Sen­ate oppo­si­tion to the bill.
"I'm not hap­py with the way South Dako­ta bent over back­ward to wel­come this for­eign com­pa­ny [Tran­sCana­da, head­quar­tered in Cal­gary]," Hein­ert says. ​"South Dako­ta has no plan if the Key­stone Pipeline were to break and oil were to get into the Mis­souri Riv­er or Ogal­lala Aquifer, which pro­vide drink­ing water to hun­dreds of thou­sands in the state, as well as to our live­stock, agri­cul­ture, recre­ation and tourism industries."
As minor­i­ty leader, Hein­ert plans to raise tribes' treaty rights as part of the con­tin­ued effort to stop Key­stone con­struc­tion. The pipeline project was stalled in court at press time.
In Utah, Bears Ears Nation­al Mon­u­ment is on the chop­ping block. The San Juan Coun­ty Com­mis­sion has been a big pro­po­nent of the Bears Ears give­away, which appar­ent­ly inspired the commission's pre-elec­tion attempt to declare Nava­jo Nation trib­al mem­ber Willie Grayeyes a non-res­i­dent of the coun­ty, thus inel­i­gi­ble to run for an influ­en­tial com­mis­sion seat in 2018.
Grayeyes is chair of the Native-led group that worked to estab­lish the mon­u­ment, with its mag­nif­i­cent land­scape and deep cul­tur­al sig­nif­i­cance. A Utah fed­er­al court ulti­mate­ly rebuked the coun­ty com­mis­sion and its failed endeav­or, while the Salt Lake City Tri­bune pub­lished a call for crim­i­nal charges against the coun­ty offi­cials.
Grayeyes, a Demo­c­rat, is yet anoth­er Native leg­is­la­tor who won a for­mer­ly Repub­li­can seat. He is both vig­or­ous­ly deter­mined to pro­tect Bears Ears and, as Ruth Buf­fa­lo says is typ­i­cal of Native leg­is­la­tors, a diplo­mat. When his court case was at its height, he released a pub­lic state­ment stress­ing good­will: ​"I hope to focus on heal­ing and coop­er­a­tion, rather than fighting."
Bears Ears is anoth­er instance where Native con­cerns coin­cide with every­one else's. ​"Bears Ears was col­lapsed into a Native-ver­sus-Trump issue," says Shel­ton. ​"It's not. So much of Utah's econ­o­my is built around it being a great out­door place."
By bring­ing Native voic­es to the fed­er­al lev­el, Haa­land (who vis­it­ed the Stand­ing Rock camp and has crit­i­cized the Trump administration's land grabs) and Davids may find them­selves posi­tioned to pro­tect that land. The Trump admin­is­tra­tion has repeat­ed­ly alarmed tribes over the last two years by belit­tling their sta­tus as sov­er­eign nations with which the fed­er­al gov­ern­ment has long-stand­ing treaty oblig­a­tions enshrined in the Con­sti­tu­tion. Just weeks after the 2016 elec­tion, the incom­ing admin­is­tra­tion float­ed the unspec­i­fied notion of ​"pri­va­tiz­ing" Native ener­gy resources. A trib­al out­cry sank the idea.
Trib­al stances on the envi­ron­ment encom­pass not only pre­vent­ing local dis­as­ters — such as pipeline leaks, water pol­lu­tion or the dis­pro­por­tion­ate warm­ing expe­ri­enced in the Arc­tic — but also mit­i­gat­ing cli­mate change more broadly.
Haa­land cam­paigned on bold cli­mate action. She sup­ports a nation­al tran­si­tion to 100 per­cent renew­able ener­gy, which she expects will cre­ate tens of thou­sands of solar ener­gy jobs for her state. ​"We need edu­ca­tion for those who want to move from the fos­sil-fuel indus­try to the renew­able-ener­gy indus­try, who want to learn to build wind tur­bines, install solar pan­els or build big solar fields," she says. She was among the first to endorse the Green New Deal of U.S. Rep. Alexan­dria Ocasio-Cortez.
"Depen­dence on finite and scarce resources — like oil — hurts work­ers, the mid­dle class and our econ­o­my by con­tin­u­ing to dri­ve prof­its to the few," Haa­land wrote in a 2017 arti­cle. Cit­ing the Pueblo people's his­to­ry as agri­cul­tur­al­ists who val­ue har­mo­ny with the land, she vowed, ​"I will fight the notion that our earth is sim­ply a com­mod­i­ty to be bought and sold to the high­est bidder."
The Right To Vote
The enthu­si­as­tic par­tic­i­pa­tion of Native vot­ers in 2018 was as sig­nif­i­cant as the surge of Native elect­ed offi­cials. Though 2018 elec­tion data by eth­nic­i­ty was not yet out at press time, there were reports of high turnout on reser­va­tions.
If the Demo­c­ra­t­ic Par­ty wants to stay rel­e­vant in these chang­ing times, it needs to lis­ten to Native voic­es, says OJ Semans. He and his wife, Barb, codi­rect Four Direc­tions, a vot­ing-rights group head­quar­tered in South Dako­ta on the Rose­bud Sioux reser­va­tion. Both are trib­al members.
"Yes, we Native Amer­i­can Indi­ans are most­ly Democ­rats, in some areas near­ly exclu­sive­ly so, but that's not the point," he says. ​"We want the polit­i­cal par­ties to inter­act with trib­al mem­bers. Tell us what you're about and what you're going to do. Let us decide."
Over­whelm­ing sup­port in Indi­an coun­try tipped Mon­tana Demo­c­ra­t­ic Sen. Jon Tester to re-elec­tion in a Trump state. Semans says Tester earned that sup­port with field offices on reser­va­tions: ​"He talked to us. The crit­i­cal issue for us is not the par­ty, but equal­i­ty: the equal right to vote guar­an­teed by the Con­sti­tu­tion and the Vot­ing Rights Act."
Native Amer­i­cans have been U.S. cit­i­zens for less than a cen­tu­ry — since the Indi­an Cit­i­zen­ship Act of 1924 — and couldn't vote in some states for decades longer, explains Uni­ver­si­ty of Utah polit­i­cal sci­ence pro­fes­sor Daniel McCool in Native Vote: Amer­i­can Indi­ans, the Vot­ing Rights Act and the Right to Vote. ​"To achieve that, Indi­ans would have to over­come a panoply of state laws, con­sti­tu­tion­al claus­es and court deci­sions that blocked the way."
Amer­i­cans have peri­od­i­cal­ly stepped up to expand and pro­tect vot­ing rights, with the civ­il-rights march­es of the 1960s and the Vot­ing Rights Act of 1965, for exam­ple. For Native peo­ple, scores of fed­er­al law­suits since the 1960s — notably by the Native Amer­i­can Rights Fund, Four Direc­tions and the Amer­i­can Civ­il Lib­er­ties Union — have won them bet­ter bal­lot-box access. There have been steps back­ward, though, as when a 2013 Supreme Court deci­sion, Shel­by v. Hold­er, elim­i­nat­ed a key pro­tec­tion for vot­ers. Accord­ing to the Bren­nan Cen­ter for Jus­tice, the deci­sion swept away Sec­tion 5 of the Vot­ing Rights Act, which had required fed­er­al approval of changes in vot­ing pro­ce­dures in juris­dic­tions with a his­to­ry of discrimination.
In 2018, North Dako­ta took anoth­er big step back­ward. The nation was agog at the con­ser­v­a­tive state's last-ditch attempt to keep typ­i­cal­ly Demo­c­ra­t­ic Native Amer­i­cans from the polls. When North Dako­ta required that vot­ing IDs have detailed street-address infor­ma­tion that is usu­al­ly not avail­able for reser­va­tion res­i­dences, tribes and advo­ca­cy groups (includ­ing Four Direc­tions) scram­bled to put the data in place. The sup­pres­sion effort end­ed up ener­giz­ing the Native vote and dri­ving turnout; on the Stand­ing Rock reser­va­tion, for exam­ple, turnout dou­bled from the last midterm election.
Semans sees the ID laws as ​"overt" vote sup­pres­sion, but also sees ​"covert" sup­pres­sion in poll work­ers giv­ing mis­in­for­ma­tion. In the 2018 midterms, one Four Direc­tions vol­un­teer wit­nessed a coun­ty offi­cial refuse to accept a Native voter's in-per­son absen­tee bal­lot, telling them they had to go home and mail it (which was untrue). On anoth­er day, Semans per­son­al­ly wit­nessed a poll work­er tell a Native vot­er that a doc­u­ment was invalid because it had been signed in black ink, rather than blue. That, too, was untrue; black ink is valid. ​"To cast a bal­lot in North Dako­ta, Native vot­ers had to know the details of vot­ing-rights law back­wards and for­wards," Semans says.
John Arnold, North Dakota's state elec­tions direc­tor, claims that the new ID require­ments were not intend­ed to dis­crim­i­nate. Prob­lems should be tak­en up with the coun­ties where they occurred, he says, where local offi­cials should have ​"had the sense to know" cor­rect procedures.
Semans dis­agrees. ​"State and local elec­tion offi­cials took an oath to admin­is­ter fair and demo­c­ra­t­ic elec­tions," he says. ​"They're not. The bar has to be raised."
He believes elec­tion offi­cials clos­est to the vot­ing process — coun­ty work­ers across the coun­try who decide where the vot­ing offices will be, who staffs them, their hours and much more — are where the pow­er lies. It's where the pro­po­nents of the racial and finan­cial priv­i­lege that Shel­ton describes are fight­ing their last-ditch bat­tles against Native and oth­er minor­i­ty voters.
In an impor­tant devel­op­ment, Crow Creek trib­al res­i­dent Yvette Isburg gar­nered 56 per­cent of the vote to become head elec­tions offi­cial in Buf­fa­lo Coun­ty, S.D., which had a his­to­ry of extreme ger­ry­man­der­ing. Some 14 years ago, the coun­ty set­tled a fed­er­al law­suit that found it packed 1,500-plus Crow Creek Sioux Tribe mem­bers into one coun­ty-com­mis­sion dis­trict, while 100-plus and 300-plus most­ly non-Native res­i­dents made up the oth­er two dis­tricts. The dis­tricts were evened up, and now a Native woman will be sworn in March 4 to the influ­en­tial role of ensur­ing fair and equal elec­tions. She will mon­i­tor the point at which vot­ers reg­is­ter, vote and oth­er­wise inter­act per­son­al­ly with the nation's elec­tion system.
Four Direc­tions is already work­ing toward 2020. The group is look­ing out­side North Dako­ta, talk­ing to tribes in Ari­zona and in oth­er swing states. ​"Nava­jo has a total of some 115,000 vot­ing-age cit­i­zens across three states, Ari­zona, New Mex­i­co and Utah — with 70,000 in Ari­zona alone," Semans says. ​"We are open­ing the doors for them." The orga­ni­za­tion aims to estab­lish 15 ear­ly-vot­ing offices on the Nava­jo reser­va­tion in Ari­zona, where there were only three in 2016.
In Michi­gan, Wis­con­sin and Min­neso­ta, Native vot­ers — if they get to the polls — can affect the pres­i­den­tial con­test, Semans says. ​"We are look­ing at Den­ver," he adds, ​"doing field sur­veys and see­ing how we can make a dif­fer­ence for its urban-Indi­an pop­u­la­tion. North Car­oli­na has 60,000 Lum­bees. We are talk­ing to them." The Demo­c­ra­t­ic Par­ty may well ben­e­fit from the increased Native vot­er turnout, he says, but for trib­al peo­ple it will like­ly mean more Native office­hold­ers in fed­er­al, state and local seats.
Vot­ing is crit­i­cal­ly impor­tant for Native peo­ple, says Hein­ert. ​"Vot­ing is how we exer­cise our sov­er­eign­ty. We are here, we are part of the process. We've been an after­thought, and that's not the case anymore."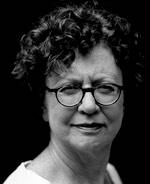 Stephanie Woodard
is an award-win­ning jour­nal­ist who has writ­ten inves­tiga­tive arti­cles for
In These Times
. Her new book is
Amer­i­can Apartheid: The Native Amer­i­can Strug­gle for Self-Deter­mi­na­tion and Inclu­sion
.