Neoliberalism, Cranked up to 11
Jonathan Coe's Number 11 offers a bleak portrait of what Britain has become.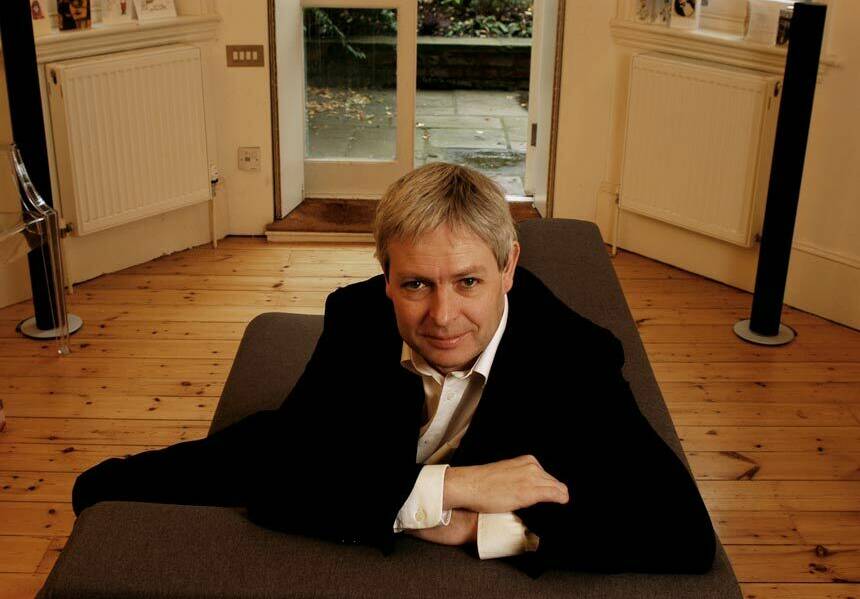 In his rep­u­ta­tion-mak­ing 1995 nov­el The Win­shaw Lega­cy, Jonathan Coe bril­liant­ly cap­tured the essence of the Thatch­er rev­o­lu­tion by re-imag­in­ing it as a draw­ing-room mur­der mys­tery. An epicly preda­to­ry aris­to­crat­ic British fam­i­ly intox­i­cat­ed by the unli­censed spir­it of plun­der of the Thatch­er age meets a series of bloody karmic rever­sals that leave its alpha mem­bers dis­fig­ured corpses and the fam­i­ly estate a smol­der­ing ruin. As seri­ous thinkers of the time were pro­claim­ing the end of his­to­ry, Coe pro­nounced his­to­ry very much a going con­cern — but also tragedy and farce.
Number 11 features the surviving Winshaws, but only as bit players in a world where the loutish excesses of entitled gangster capitalism have become incorporated into daily life as the new order.
A grim polit­i­cal gen­er­a­tion lat­er, Coe has returned with a sequel of sorts. Num­ber 11 fea­tures the sur­viv­ing Win­shaws, but only as bit play­ers in a world where the loutish excess­es of enti­tled gang­ster cap­i­tal­ism have become incor­po­rat­ed into dai­ly life as the new order.
While it lacks the man­ic inven­tion and wicked satir­i­cal bite of its 1990s pre­de­ces­sor, Num­ber 11​'s inter­linked, inti­mate char­ac­ter vignettes resolve into a dis­turb­ing dystopia. In place of England's once-robust cul­ture of labor based resis­tance to Tory priv­i­lege, we see a debil­i­tat­ing fatal­ism stem­ming from frayed social ties, tabloid sen­sa­tion­al­ism and tech-abet­ted dis­tor­tions — the same forces, in oth­er words, that large­ly con­spired to give us both the Brex­it vote and the Trump elec­tion. Here his­to­ry feels clos­er to the end, and that end is com­ing with a series of whim­pers, punc­tu­at­ed by the occa­sion­al far­ci­cal bang.
The novel's pro­tag­o­nist, Rachel Wells, is a recent mid­dle-class Oxford grad­u­ate hired on by the galac­ti­cal­ly wealthy Sir Gilbert and Madi­ana Gunn as a livein tutor to their twin 9‑year-old daugh­ters. This is her sec­ond con­tract with the Gunns; Sir Gilbert retained her a few months ear­li­er to spruce down, as it were, his teenage son from a pri­or mar­riage. Thanks to what Gilbert calls the ​"cock-eyed ide­ol­o­gy" of ​"anti-elit­ism" that now gov­erns Oxbridge admis­sions pol­i­cy, his Eton-schooled son has to cul­ti­vate a com­mon touch: ​"I want him to be able to open his mouth with­out it sound­ing as though he thinks he owns the world and every­thing in it."
Not sur­pris­ing­ly, the Gunns prove to be chron­i­cal­ly absen­tee par­ents, and Rachel soon finds her­self marooned in their man­sion with the twins. Her only adult com­pa­ny is a crew hired to evade Chelsea zon­ing codes by dig­ging a luxe, 11-sto­ry-deep base­ment addi­tion. (The num­ber 11, best known as the address of the British Chan­cel­lor of the Exche­quer, turns up through­out the nov­el, Coe's 11th.)
In every facet of Rachel's world, the bru­tal, trans­ac­tion­al reign of mar­ket val­ues has over­shad­owed every oth­er famil­ial or elec­tive affin­i­ty. Num­ber 11 dri­ves its point home with insin­u­a­tive turns of char­ac­ter­i­za­tion and inci­dent. For instance, Lau­ra Har­vey, Rachel's advis­er at Oxford, nev­er approved of what she viewed as a crip­pling nos­tal­gia on the part of her late hus­band for the lost cer­tain­ties of the wel­fare sup­port­ed British mid­dle class. She is deter­mined to raise the couple's son in a brusque, non-demon­stra­tive way — so that, as she explains to Rachel, he won't ​"end up look­ing back at his child­hood — back on the past — the way his father did."
That crisp dis­missal of any sense of cul­tur­al and eco­nom­ic secu­ri­ty, even as a fond mem­o­ry, is of course also the watch­word of the neolib­er­al new world order, and the iso­lat­ed, bewil­dered souls in Coe's nov­el find them­selves again and again thrust into the unfair posi­tion of Harvey's son: yearn­ing for some abid­ing con­nec­tion, but deliv­ered relent­less­ly into the less-than-ten­der mer­cies of the pri­vate mar­ket. Rachel has her own rude crash course in this life les­son when she beds one of Harvey's grad­u­ate stu­dents, only to have her rap­tures rude­ly inter­rupt­ed by a cell phone call that the ambi­tious swain intem­per­ate­ly fields from his career­mak­ing adviser.
By the end of Num­ber 11, the adult Rachel is land­ed back in the same for­ma­tive trau­ma she records at the book's out­set: marooned in a dark base­ment hellscape, brought face to face with a pri­mal ter­ror. By now, though, she bet­ter knows the dark forces that have con­jured this ter­ror, and the novel's oth­er deft­ly ren­dered emo­tion­al upheavals. And in our own state of Trump-era bewil­der­ment and iso­la­tion, we owe a great debt of grat­i­tude to Jonathan Coe, who allows us, like­wise, to behold old ter­rors in a star­tling new light.