Neoliberalism, Cranked up to 11
Jonathan Coe's Number 11 offers a bleak portrait of what Britain has become.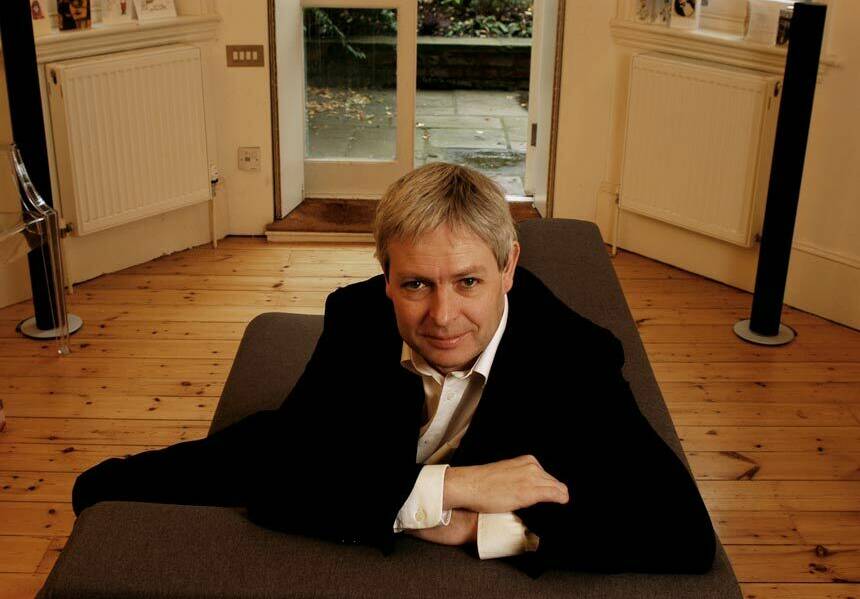 In his reputation-making 1995 novel The Winshaw Legacy, Jonathan Coe brilliantly captured the essence of the Thatcher revolution by re-imagining it as a drawing-room murder mystery. An epicly predatory aristocratic British family intoxicated by the unlicensed spirit of plunder of the Thatcher age meets a series of bloody karmic reversals that leave its alpha members disfigured corpses and the family estate a smoldering ruin. As serious thinkers of the time were proclaiming the end of history, Coe pronounced history very much a going concern — but also tragedy and farce.
Number 11 features the surviving Winshaws, but only as bit players in a world where the loutish excesses of entitled gangster capitalism have become incorporated into daily life as the new order.
A grim political generation later, Coe has returned with a sequel of sorts. Number 11 features the surviving Winshaws, but only as bit players in a world where the loutish excesses of entitled gangster capitalism have become incorporated into daily life as the new order.
While it lacks the manic invention and wicked satirical bite of its 1990s predecessor, Number 11​'s interlinked, intimate character vignettes resolve into a disturbing dystopia. In place of England's once-robust culture of labor based resistance to Tory privilege, we see a debilitating fatalism stemming from frayed social ties, tabloid sensationalism and tech-abetted distortions — the same forces, in other words, that largely conspired to give us both the Brexit vote and the Trump election. Here history feels closer to the end, and that end is coming with a series of whimpers, punctuated by the occasional farcical bang.
The novel's protagonist, Rachel Wells, is a recent middle-class Oxford graduate hired on by the galactically wealthy Sir Gilbert and Madiana Gunn as a livein tutor to their twin 9-year-old daughters. This is her second contract with the Gunns; Sir Gilbert retained her a few months earlier to spruce down, as it were, his teenage son from a prior marriage. Thanks to what Gilbert calls the ​"cock-eyed ideology" of ​"anti-elitism" that now governs Oxbridge admissions policy, his Eton-schooled son has to cultivate a common touch: ​"I want him to be able to open his mouth without it sounding as though he thinks he owns the world and everything in it."
Not surprisingly, the Gunns prove to be chronically absentee parents, and Rachel soon finds herself marooned in their mansion with the twins. Her only adult company is a crew hired to evade Chelsea zoning codes by digging a luxe, 11-story-deep basement addition. (The number 11, best known as the address of the British Chancellor of the Exchequer, turns up throughout the novel, Coe's 11th.)
In every facet of Rachel's world, the brutal, transactional reign of market values has overshadowed every other familial or elective affinity. Number 11 drives its point home with insinuative turns of characterization and incident. For instance, Laura Harvey, Rachel's adviser at Oxford, never approved of what she viewed as a crippling nostalgia on the part of her late husband for the lost certainties of the welfare supported British middle class. She is determined to raise the couple's son in a brusque, non-demonstrative way — so that, as she explains to Rachel, he won't ​"end up looking back at his childhood — back on the past — the way his father did."
That crisp dismissal of any sense of cultural and economic security, even as a fond memory, is of course also the watchword of the neoliberal new world order, and the isolated, bewildered souls in Coe's novel find themselves again and again thrust into the unfair position of Harvey's son: yearning for some abiding connection, but delivered relentlessly into the less-than-tender mercies of the private market. Rachel has her own rude crash course in this life lesson when she beds one of Harvey's graduate students, only to have her raptures rudely interrupted by a cell phone call that the ambitious swain intemperately fields from his careermaking adviser.
By the end of Number 11, the adult Rachel is landed back in the same formative trauma she records at the book's outset: marooned in a dark basement hellscape, brought face to face with a primal terror. By now, though, she better knows the dark forces that have conjured this terror, and the novel's other deftly rendered emotional upheavals. And in our own state of Trump-era bewilderment and isolation, we owe a great debt of gratitude to Jonathan Coe, who allows us, likewise, to behold old terrors in a startling new light.