New Congress on Track to Block Long-Sought Workplace and Public Health Protections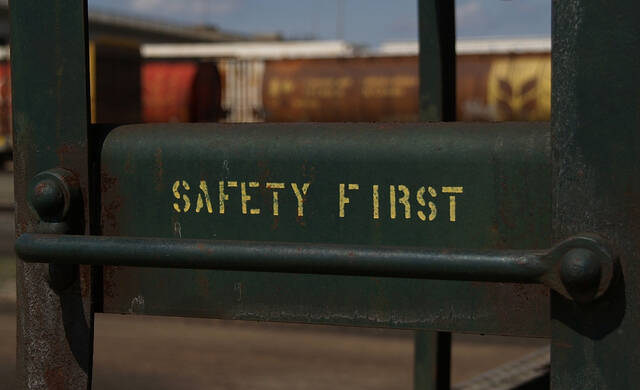 An esti­mat­ed 10,000 Amer­i­cans die from asbestos-caused dis­eases each year, a fig­ure that's con­sid­ered con­ser­v­a­tive. Asbestos is no longer mined in the Unit­ed States but it still exists in prod­ucts here, per­pet­u­at­ing expo­sure, espe­cial­ly for work­ers in con­struc­tion and oth­er heavy indus­tries. In June 2016, after years of debate, the country's major chem­i­cal reg­u­la­tion law was updat­ed for the first time in 40 years, remov­ing a major obsta­cle to ban­ning asbestos.
Expo­sure to beryl­li­um, a met­al used in aero­space, defense, and com­mu­ni­ca­tions indus­try man­u­fac­tur­ing, to which about 62,000 U.S. work­ers are exposed annu­al­ly, can cause a severe, chron­ic lung dis­ease. On Jan­u­ary 6, the Occu­pa­tion­al Health and Safe­ty Admin­is­tra­tion (OSHA) issued a rule — more than 15 years in the mak­ing — that dra­mat­i­cal­ly low­ers allow­able work­place expo­sure to beryl­li­um. OSHA says this will pre­vent 94 pre­ma­ture deaths and pre­vent 46 new cas­es of beryl­li­um-relat­ed dis­ease per year.
On April 17, 2013, an explo­sion and fire at the West Fer­til­iz­er Com­pa­ny plant in West, Texas, killed 15 peo­ple and injured hun­dreds. In late Decem­ber — after a four-year process involv­ing pub­lic, busi­ness, gov­ern­ments and non-prof­it input — the Envi­ron­men­tal Pro­tec­tion Agency (EPA) issued a rule designed to pre­vent such acci­dents, improve com­mu­ni­ty response to and pre­pared­ness for such disasters.
Those three exam­ples are among the occu­pa­tion­al and pub­lic health pro­tec­tive poli­cies final­ized by the Oba­ma admin­is­tra­tion now jeop­ar­dized by anti­reg­u­la­to­ry leg­is­la­tion already passed by the 115th Con­gress. It remains to be seen if this leg­is­la­tion will become law and actu­al­ly used. But, says Uni­ver­si­ty of Texas School of Law pro­fes­sor Thomas McGar­i­ty, the like­ly out­come is ​"that this will make peo­ple sick and unsafe."
"

Land­scape is grim as it is"

In addi­tion to hav­ing the abil­i­ty to pass anti­reg­u­la­to­ry leg­is­la­tion, Con­gress has at its dis­pos­al the Con­gres­sion­al Review Act (CRA). Passed in 1996 by the Newt Gin­grich-led House, it allows Con­gress to over­turn a reg­u­la­tion passed dur­ing the last 60 leg­isla­tive work­ing days of an out­go­ing admin­is­tra­tion. What's more, it pre­vents the cre­ation of a sub­stan­tial­ly sim­i­lar reg­u­la­tion. It's only been used once, in 2001, to over­turn the ergonom­ics reg­u­la­tion passed by OSHA under Pres­i­dent Bill Clinton.

Add to this the Mid­night Rules Relief Act, passed by the House on Jan­u­ary 4. It amends the CRA, allow­ing Con­gress to over­turn mul­ti­ple reg­u­la­tions pro­mul­gat­ed dur­ing the pre­vi­ous administration's last six months, rather than indi­vid­u­al­ly as the CRA requires. ​"This allows the House to pick and choose rules that indus­try doesn't like and do it all at once," McGar­i­ty explains.

Also already passed by the House is the Reg­u­la­to­ry Account­abil­i­ty Act. It includes a pro­vi­sion that could threat­en the change made to the Tox­ic Sub­stances Con­trol Act (TSCA) elim­i­nat­ing the pro­vi­sion that pre­vent­ed the EPA from ban­ning asbestos. As Nat­ur­al Resources Defense Coun­cil direc­tor of gov­ern­ment affairs, David Gold­ston explains, ​"This bill has a pro­vi­sion that says notwith­stand­ing any oth­er pro­vi­sion of law, costs and ben­e­fits have to be con­sid­ered when writ­ing a rule." Gold­ston calls this phrase ​"dan­ger­ous," as it means putting eco­nom­ic costs to indus­try ahead of costs to human health as TSCA pre­vi­ous­ly required — a require­ment the revised bill eliminated.

And, as if these laws weren't enough to threat­en exist­ing reg­u­la­tions, there's the REINS Act (Reg­u­la­tions from the Exec­u­tive In Need of Scruti­ny Act), also already passed by the House. This law essen­tial­ly says that an agency rule can't go into effect unless Con­gress approves it. Or, as Uni­ver­si­ty of Mary­land Carey School of Law pro­fes­sor Rena Stein­zor explained in the Amer­i­can Prospect, ​"In a dras­tic pow­er grab, the House has approved a mea­sure that would strip exec­u­tive agen­cies of the author­i­ty to issue sig­nif­i­cant new regulations."

"If the REINS Act becomes law, then Con­gres­sion­al inac­tion will super­sede pre­vi­ous Con­gres­sion­al action on fun­da­men­tal bedrock pop­u­lar health, safe­ty and envi­ron­men­tal pro­tec­tion laws," says Pub­lic Cit­i­zen reg­u­la­to­ry pol­i­cy advo­cate Amit Narang.

He also points out that if the admin­is­tra­tion of Don­ald Trump declines to defend reg­u­la­tions now under legal chal­lenge, they could also be undone. Among the rules now being chal­lenged is OSHA's long sought updat­ed restric­tion on occu­pa­tion­al sil­i­ca expo­sure.

"The land­scape is grim as it is," says Emi­ly Gard­ner, work­er health and safe­ty advo­cate at the non-prof­it cit­i­zens' rights advo­ca­cy group Pub­lic Cit­i­zen, refer­ring to OSHA's lim­it­ed resources. ​"There are near­ly 5,000 work­ers dying on the job every year and OSHA's not able to respond to threats as they're hap­pen­ing." Now, she says, ​"I'm look­ing at a Con­gress that would near­ly par­a­lyze rulemaking."
"

Designed to smash the sys­tem not reform it"

These laws effec­tive­ly knock the foun­da­tion out from under how agen­cies like OSHA, the Depart­ment of Labor and EPA go about cre­at­ing the net­work of reg­u­la­tions need­ed to imple­ment the intent of laws that pro­tect work­place and pub­lic health.

"This is designed to smash the sys­tem not reform it," says Gold­ston of this anti­reg­u­la­to­ry legislation.

Not sur­pris­ing­ly, the his­tor­i­cal­ly pro-big busi­ness U.S. Cham­ber of Com­merce sup­ports anti­reg­u­la­to­ry leg­is­la­tion, as does the Amer­i­can Chem­istry Coun­cil and Nation­al Asso­ci­a­tion of Man­u­fac­tur­ers. On the oth­er hand, it's opposed by Amer­i­can Sus­tain­able Busi­ness Coun­cil, which rep­re­sents more than 250,000 busi­ness own­ers and says the reg­u­la­tions these laws aim to undo are need­ed to sup­port healthy, thriv­ing work­places and the economy.

Apart from the CRA, all of this leg­is­la­tion still needs to pass the Sen­ate and be signed by the pres­i­dent to become law. But with a Repub­li­cans in the major­i­ty and Trump in the White House, vetoes seem high­ly unlikely.
Eliz­a­beth Gross­man
is the author of
Chas­ing Mol­e­cules: Poi­so­nous Prod­ucts, Human Health, and the Promise of Green Chem­istry
,
High Tech Trash: Dig­i­tal Devices, Hid­den Tox­i­cs, and Human Health
, and oth­er books. Her work has appeared in a vari­ety of pub­li­ca­tions includ­ing
Sci­en­tif­ic Amer­i­can
,
Yale e

360
,
Envi­ron­men­tal Health Per­spec­tives
,
Moth­er Jones
,
Ensia
,
Time
,
Civ­il Eats
,
The Guardian
,
The Wash­ing­ton Post
, Salon and
The Nation
.