New Jewish Lobby Counters Neocons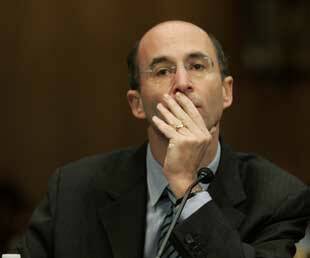 On April 15, after 18 months of plan­ning, a new pro­gres­sive Jew­ish lob­by called J Street was launched as a coun­ter­weight to the increas­ing­ly con­ser­v­a­tive Amer­i­can Israel Pub­lic Affairs Com­mit­tee (AIPAC). There is no phys­i­cal J Street in Wash­ing­ton, D.C., but the name con­jures up K Street, the hub for lob­by­ing on Capi­tol Hill.
Israel's Haaretz news­pa­per colum­nist Shmuel Ros­ner writes that the ​"J" in J Street also jok­ing­ly refers to Jere­my Ben-Ami, the vet­er­an polit­i­cal oper­a­tive and pub­lic rela­tions pro­fes­sion­al who served as a domes­tic pol­i­cy advis­er in the Clin­ton admin­is­tra­tion and has worked for var­i­ous pro­gres­sive and peace-ori­ent­ed Amer­i­can-Jew­ish orga­ni­za­tions. Ben-Ami is exec­u­tive direc­tor of both J Street – a 501(c)(4) lob­by­ing orga­ni­za­tion – and of its sep­a­rate­ly char­tered polit­i­cal action com­mit­tee, JStreetPAC.
As Ben-Ami explained by e‑mail, exist­ing pro-Israel, pro-peace groups – such as Amer­i­cans for Peace Now, Brit Tzedek V'Shalom and Israel Pol­i­cy Forum – can­not take polit­i­cal stances because of their non­prof­it sta­tus. But, as indi­vid­u­als, lead­ers from all three orga­ni­za­tions are allowed to serve as mem­bers of J Street's advi­so­ry council.
Ini­tial­ly, JStreet­PAC plans to raise and con­tribute mon­ey for a small num­ber of can­di­dates for the U.S. House and Sen­ate, as indi­cat­ed on its web­site, ​"to demon­strate that there is mean­ing­ful polit­i­cal and finan­cial sup­port avail­able to can­di­dates for fed­er­al office from large num­bers of Amer­i­cans who believe a new direc­tion in Amer­i­can pol­i­cy will advance U.S. inter­ests … and pro­mote real peace and secu­ri­ty for Israel and the region."
J Street has a four-per­son staff and a pro­ject­ed $1.5 mil­lion annu­al bud­get, as com­pared with AIPAC's approx­i­mate­ly 300 employ­ees and annu­al expen­di­tures of about $60 million.
Ear­ly reports of this project focused on the par­tic­i­pa­tion of George Soros, the multi­bil­lion­aire mar­ket spec­u­la­tor known for his out­spo­ken views and his phil­an­thropy for lib­er­al caus­es. On April 12, 2007, Soros indi­cat­ed in an arti­cle in the New York Review of Books that attacks on his char­ac­ter prompt­ed him to with­draw his involve­ment from the group so as not to dam­age its efforts. As a result, Soros is not among the 100 peo­ple named on J Street's advi­so­ry council.
Still, oth­ers on the coun­cil could become light­ning rods for attack. One is Robert Mal­ley, a for­mer Clin­ton admin­is­tra­tion offi­cial who, as a Mid­dle East pol­i­cy con­sul­tant for Sen. Barack Oba­ma (D‑Ill.), has drawn fire for alleged­ly being ​"anti-Israel." Mal­ley has writ­ten crit­i­cal­ly of the U.S. and Israeli roles at the failed 2000 Camp David sum­mit. Anoth­er is Hen­ry Sieg­man, for­mer head of the Amer­i­can Jew­ish Con­gress, who for years has writ­ten scathing­ly against Israeli poli­cies in the West Bank.
A sep­a­rate list­ing of 25 Israeli sup­port­ers includes pro­fes­sors, retired gen­er­als and for­mer cab­i­net min­is­ters. One con­tro­ver­sial fig­ure on this list is Avrum Burg, a for­mer chair­man of the World Zion­ist Orga­ni­za­tion and a promi­nent Labour Par­ty politi­cian. In 2004, Burg resigned from par­lia­ment, and last year wrote Defeat­ing Hitler, an acer­bic book that argues for an end to Zionism.
"For too long, the loud­est voic­es … when it comes to Israel and the Mid­dle East, have belonged to the far right," Ben-Ami wrote in an e‑mail to In These Times. He con­tin­ues: ​"For the first time, polit­i­cal incum­bents, as well as can­di­dates, will know that there is orga­nized sup­port for sen­si­ble, main­stream posi­tions on Israel and the Mid­dle East – one that backs a two-state solu­tion, oppos­es set­tle­ment expan­sion and advo­cates diplo­mat­ic, not mil­i­tary, res­o­lu­tions to region­al conflicts."
Ben-Ami con­cludes: ​"These are sen­si­ble, smart ways to be pro-Israel, and to remain true to the val­ues that the Amer­i­can Jew­ish com­mu­ni­ty has always pro­mot­ed of jus­tice and peace for all."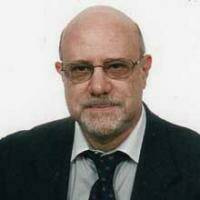 Ralph Seliger
spe­cial­izes in writ­ing about Israel and Jew­ish cul­tur­al and polit­i­cal issues. He was the final edi­tor of
Israel Hori­zons
, the recent­ly expired quar­ter­ly pub­li­ca­tion of Meretz USA, now known as
Part­ners for Pro­gres­sive Israel
, for which he is blog co-admin­is­tra­tor, and also blogs for
Tikkun Dai­ly
.